Our family absolutely loves this recipe and that is why I had to share it as part of our Ultimate Trifle Desserts Series.  It's just delicious, a perfect blend of candy, caramel, and chocolate.  My husband doesn't like chocolate, and usually will refuse to eat the treats we make with any kind of chocolate. Except this dessert! Even my husband is perfectly willing to take a generous helping of this trifle, and he even suggests that we make it sometimes! Unlike our other trifles, this recipe doesn't have to have pudding, but it still has the fluffy cream, and delicious cake.  This is also affectionately called "Better Than Anything" Trifle.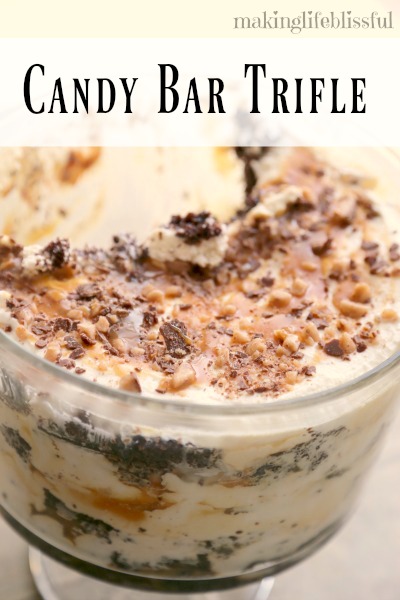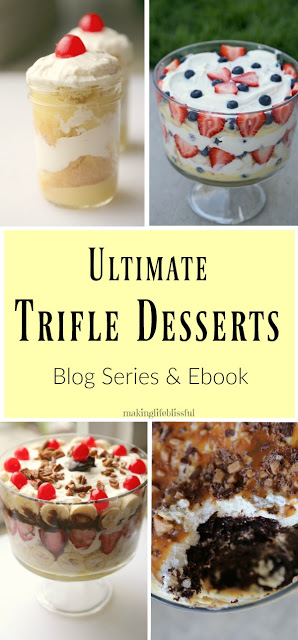 I'm glad you've found this Candy Bar Trifle as part of the Ultimate Trifle Desserts Series.  Be sure to stay up to day by following our email newsletter.  
There will be a FREE Trifle Cookbook at the end of this series, so be sure to join!
Join our monthly newsletter & get our free ebook!
Now onto this Better Than Anything Trifle!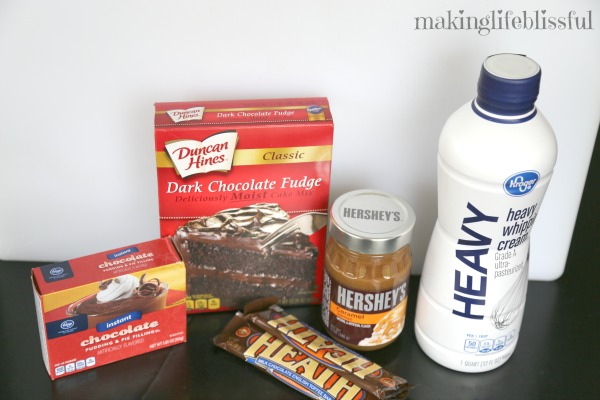 For this recipe, you will need a chocolate cake mix like this Dark Chocolate Fudge or your favorite cake recipe. Also, you'll need at least 2 candy bars (we love Heath or Skor bars), heavy whipping cream, and caramel topping. You may also add hot fudge, or chocolate pudding if you want.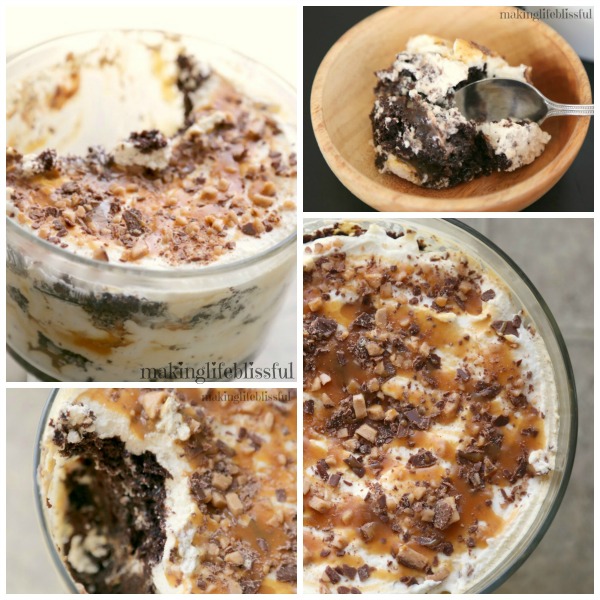 Bake the cake as the box directs or use your favorite chocolate cake recipe.  Whip the cream and add sugar.  Crush up the candy bars in zip top bag.  If you want to use chocolate pudding, go ahead and make it too so it can chill while you prep these ingredients.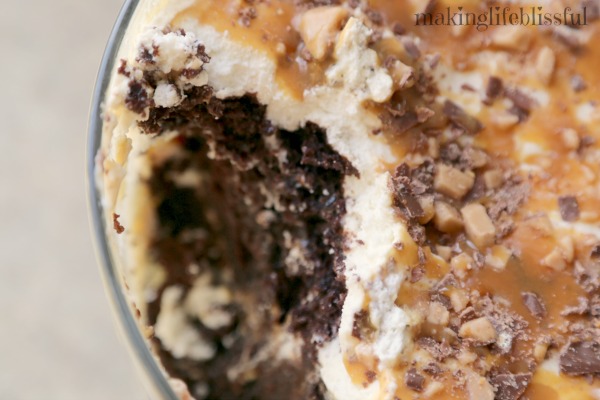 Cut the cake into cubes after it has cooled.  Layer the cake, caramel, cream, candies, and fudge in a trifle dish and top with caramel and crushed up candy bars.  Be generous with the caramel and fudge, it makes the cake so gooey and delicious!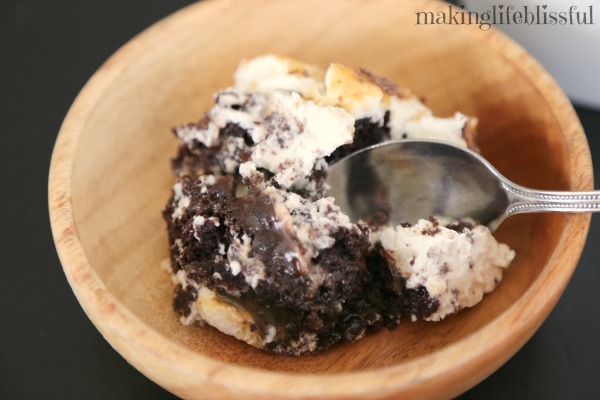 Then voila! You're done!  And you are so happy because bliss is only a bite away.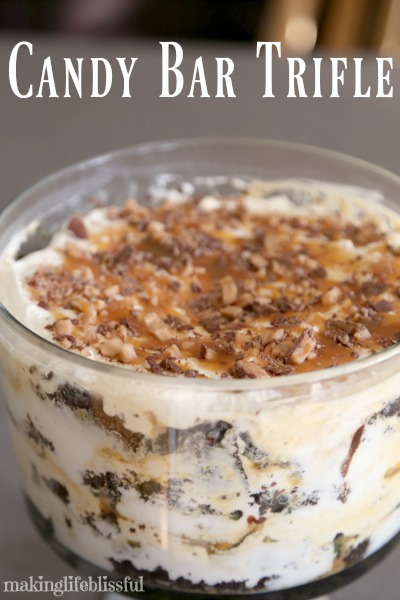 Candy Bar Trifle
1 chocolate cake mix or favorite chocolate cake recipe (we used Dark Chocolate Fudge in a 9×13 pan.)
1 jar of caramel topping
3-4 cups of whipping cream (fresh is best!) 
1 cup sugar, more or less to taste
1 jar of hot fudge 
2 candy bars of your choice such as Heath 


Optional: chocolate pudding made according to directions on box




Make your cake, and whip your cream. Warm up the hot fudge, and caramel if necessary. Crush up the candy bars. Start to layer your cake in a trifle dish or medium sized bowl, starting with a small layer of caramel. Continue layering until all the ingredients are gone, finishing with whip cream on top. Sprinkle some candy bar crumbs on top to make it look pretty.  Refrigerate for at least 2 hours.  Enjoy!










Don't miss the NEXT trifle recipe in our series: 


Remember there will be a FREE Trifle Cookbook at the end of this series!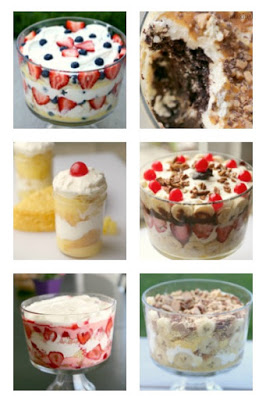 Did you miss these trifle recipes in our series?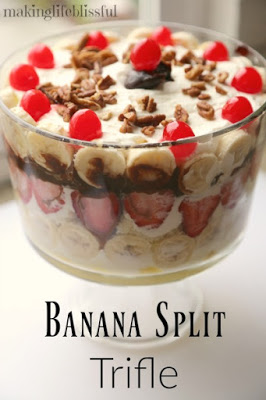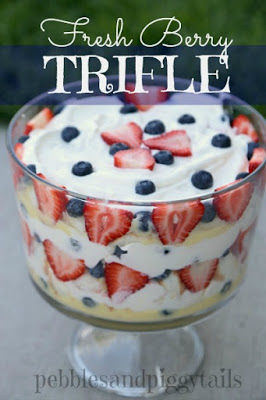 [soliloquy id="5000″]