I don't know why but I have been craving candy bars lately. It's probably because I've been trying to cut out the chocolate in my daily diet . . . like a good girl . . . buuut when I saw that Snickers Bars were on sale at my local store, I ended up buying 4 or 5 . . . like a bad girl. So in order to keep myself from eating ALL the Snickers myself I decided to make them into Candy Bar Brownies, invite our friends over for a game night, and share them with my friends. That way I get to have a little chocolate and we all get some of the goodness. These Candy Bar Brownies are a cinch to make and they make any brownie recipe a little more exciting and they definitely look scrumptious! This is also a great way to use up some of that leftover Halloween candy that you are trying to not look at, or snack on, while the kids are at school . . . (or am I the only one?)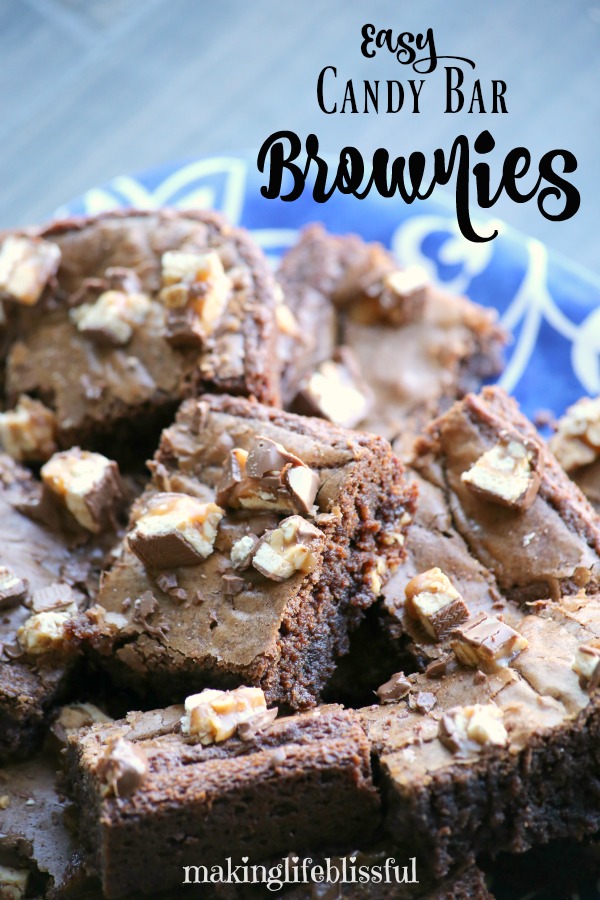 Dang. They look good, right?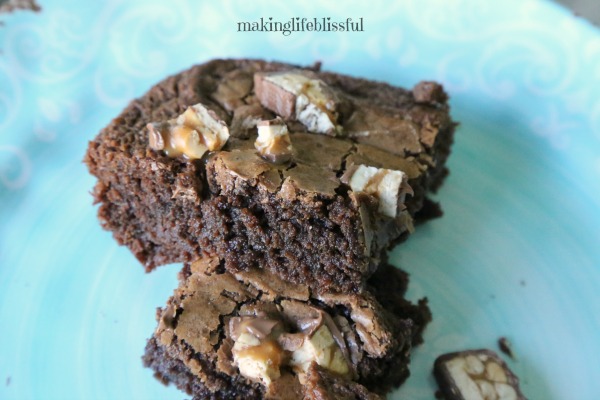 And you'll be happy to know they are fairly simple. The time I made these brownies for this post I used the Classic Chewy Brownies from Jessica in the Kitchen. You can use any brownie recipe that you already have. Even a box brownie mix works. Just make it like directed, using the differences noted below: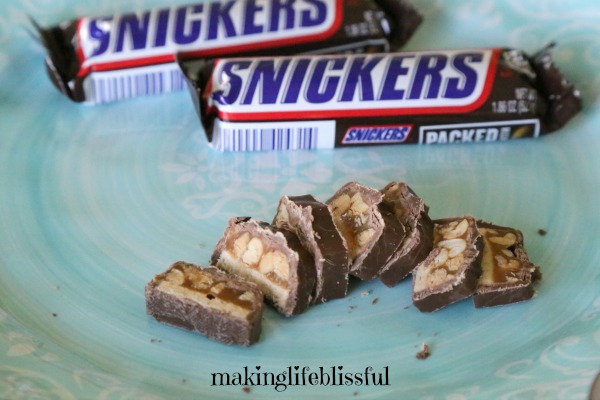 Mix your brownie recipe as directed. Chop your candy bars into small pieces. You can use any kind of candy bar really. I used about 5 normal size candy bars for this recipe.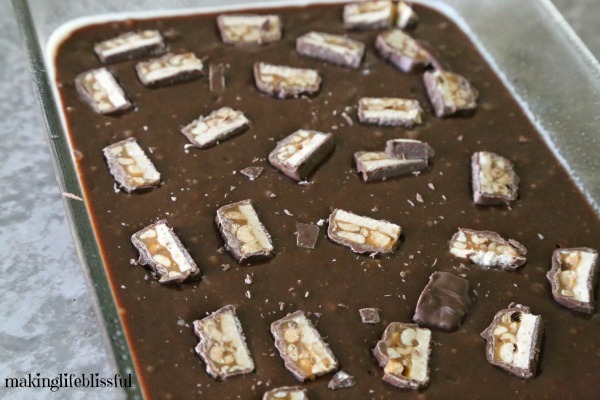 Pour half your brownie batter into the baking dish. Top it with about half of your chopped candy bars.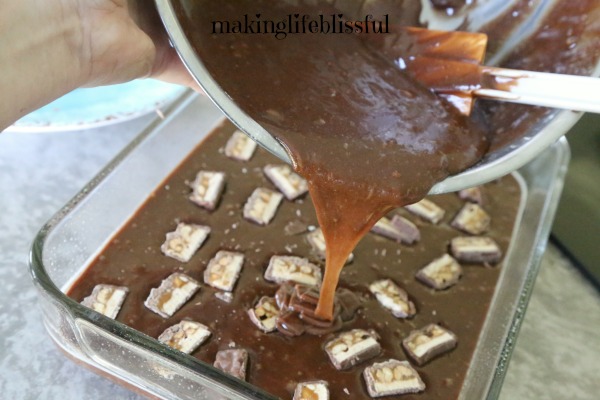 Pour the rest of the brownie batter into the dish, covering the snickers as much as possible. But it's okay if they are not fully covered.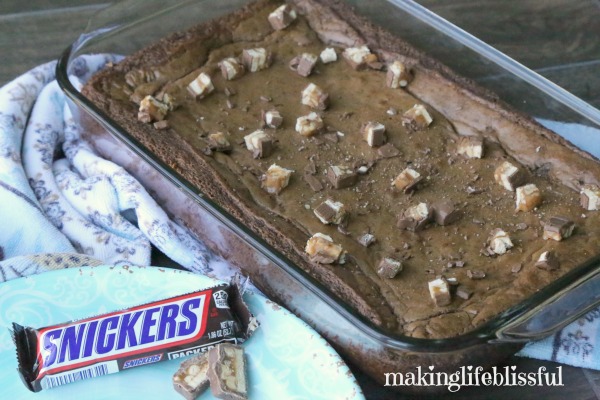 Bake as directed. When the brownies are hot out of the oven, sprinkle the other half of the chopped candy bars all over the top. Let them get soft and melty.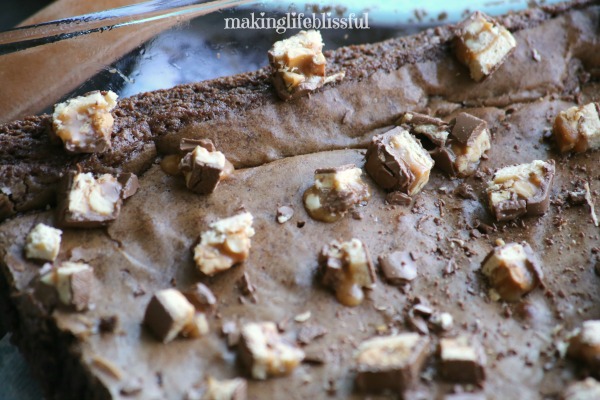 Mmmm. Look at the melty goodness.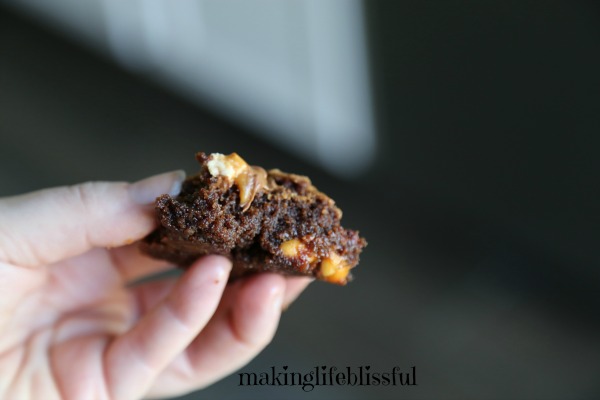 There should be some gooey goodness on top and some in the middle. Enjoy!