Welcome to the Ultimate Trifle Dessert Series!! I'm so glad you have joined me! We'll be talking all about trifles for the next few posts, so be sure to come back and click for more delicious desserts! Summer is here, and I have the yummiest, fruity, creamy dessert for you that my daughter created one day in our kitchen. My oldest loves to make fun recipes and cook, so when I tried this Pineapple Upside-Down Trifle of hers I thought it tasted like paradise and knew I had to share. It's cute, it's bright, it's colorful! The best part is- that it's so easy, so when you feel like something delicious, but feel too lazy to do anything elaborate, you can just whip this up! We also call this Pineapple Cream Trifle because the pineapple cream in it is super heavenly.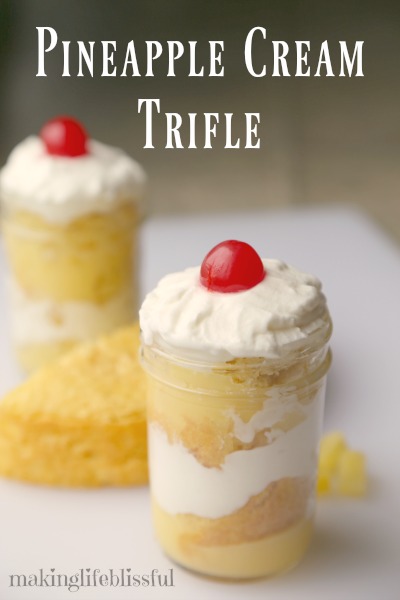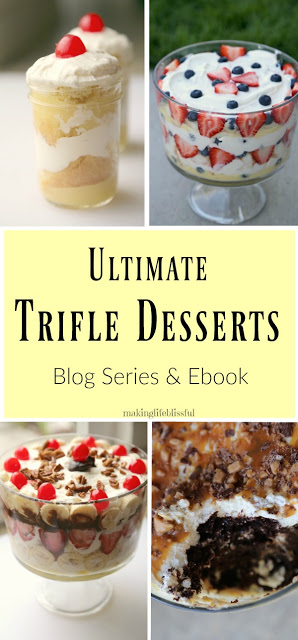 This Pineapple Cream Trifle is part of my Ultimate Trifle Desserts Series!
Follow the next few posts or join our email list to discover a bunch of delicious trifle dessert ideas and get a free ebook!
I dare you to try them all!

Join our monthly newsletter & get a FREE ebook!

Be sure to share this upside down pineapple treat with your friends. Pin and share it.
For this recipe, you will need a yellow cake mix, a 3.5 oz. box of pudding mix, a pint of heavy whipping cream, a can of pineapple chunks, and some maraschino cherries. Of course you can use your favorite homemade cake recipe too.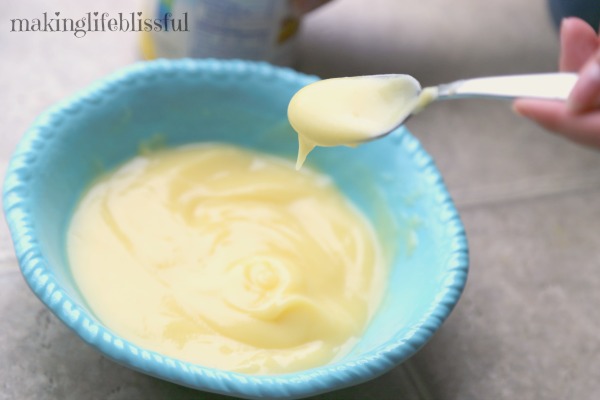 Make the pudding as directed on the box. For added pineapple flavor, mix about 3 tablespoons of the canned pineapple juice in with the pudding. (Until you can taste some pineapple, but the pudding still should keep its consistency.) This is actually SUPER DELICIOUS! Try not to eat it before you make your trifle!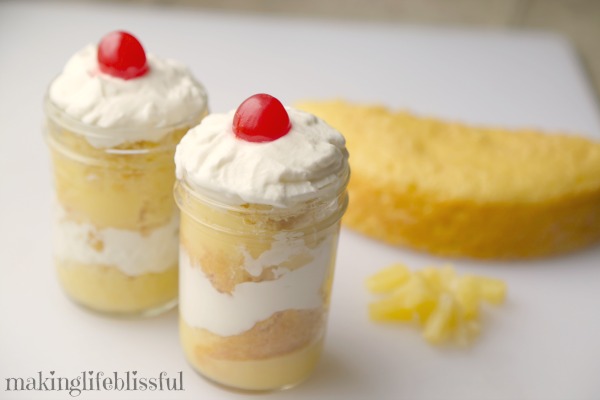 Layer the cake, whipped cream, pineapple and pudding. End with whipped cream and a cherry on top. For more information on how to layer a large trifle dessert see our
Fresh Berry Trifle
post. We made ours into mini trifle desserts using little mason jars. Makes a very fun and refreshing treat.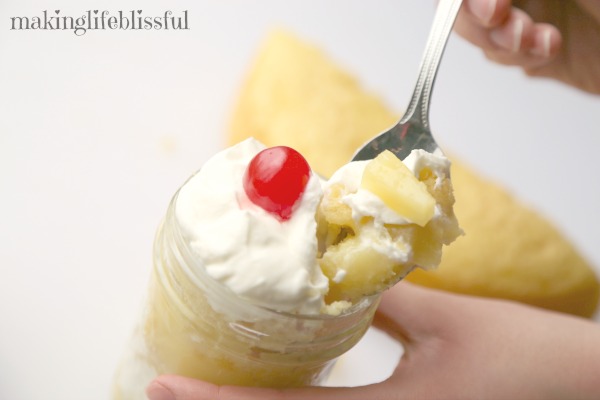 Pineapple Upside-Down Trifle (Pineapple Cream Trifle)
4 cups of vanilla pudding (instant is fine)
1 can of pineapple in juice
2-3 cups of cake cubes (a 9×13 yellow cake is best, any recipe.)
3-4 cups of whipped cream (fresh is best)
About 2 cups of sugar
Maraschino cherries
Drain the juice from the can of pineapple into a cup. Cut your cake into cubes, whip your cream, and make your pudding. Add about 3 tbsp. of pineapple juice from the can to the pudding for added flavor. Then start layering in a medium size bowl or trifle dish. Or you can layer individually into mason jars. Continue layering until all the ingredients are gone, finishing with whip cream on top. Refrigerate for at least 2 hours. Enjoy!
CHECK OUT THE NEXT TRIFLE RECIPE IN THIS SERIES: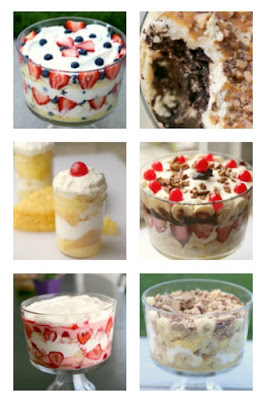 DID YOU MISS THE PREVIOUS TRIFLE RECIPES IN THE SERIES?
CLICK BELOW for more!