Easy Valentine Trifle is a simple but fancy way to say I LOVE YOU on Valentine's Day. Fun Valentine dessert that your loved ones will delight in!
Today I've got a pink and red dessert just in time for Valentine's Day. It's an Easy Valentine Trifle Dessert. It's just like my Fresh Berry Trifle, but with a Valentine twist. And it's part of my Ultimate Trifle Dessert Series. It's got raspberries and strawberries and pink pudding layered between fresh whipping cream and cake. You'll love this trifle recipe!
*This post may contain affiliate links.
Shhhhh! I want to show you this Valentine trifle dessert I just secretly made for our Valentine Mystery Dinner coming up this weekend. I just made this while the kidlets were at school and then I covered it completely in plastic wrap and aluminum foil and hid it in the back of the fridge so they won't notice it . . . This easy Valentine dessert is one of our favorite recipes.
How to make Easy Valentine Trifle:
Trifle is a fun dessert because everything gets layered together and it mixes the flavors all throughout the dessert. So light and refreshing!
And so you ask, how did I hide my trifle in the fridge and yet still have a nice big scoop of it out on a plate to take this pretty picture? Well, a blogger has to do her duty and try everything she posts. So I sacrificed and kept a nice big scoop of it out for me to try. And yes . . . it is refreshing, sweet, and just pure yumminess.
Remember, click HERE to get the FULL TUTORIAL with pictures and measurements and how-tos of this recipe:
Happy Valentine's Day! How will you be celebrating?
Easy Valentine Trifle Recipe


Print
Easy Valentine Trifle Recipe
An simple yet fancy Valentine dessert. Pink and red trifle to celebrate Valentine's day!
4 cups

cheesecake flavor pudding (instant works fine, also vanilla flavor is okay) — color pink with food coloring or use strawberry flavor

3

–

4

cups whipped cream (fresh is best!)

2

–

3

cups of cake cubes (about a 9x

13

size cake)

1 cup

raspberries

2 cups

strawberries (sliced)
Optional: you can add more berries if you like–the more the better!
Instructions
Wash and pat the berries dry.  Let them air dry while you prep the rest.  Cut your cake into cubes, whip your cream, and make your pudding.  Then start layering in a medium size bowl or trifle dish.  Start with the pudding, then add cake cubes so they can soak in the pudding.  Add the fruit and whip cream.  To make it look pretty, stick the outer-edge row of to the glass in a nice line, alternating with strawberries, cake, raspberries etc.  Continue layering until all the ingredients are gone, finishing with whip cream on top.  Refrigerate for at least 2 hours.  Enjoy!
You may also like: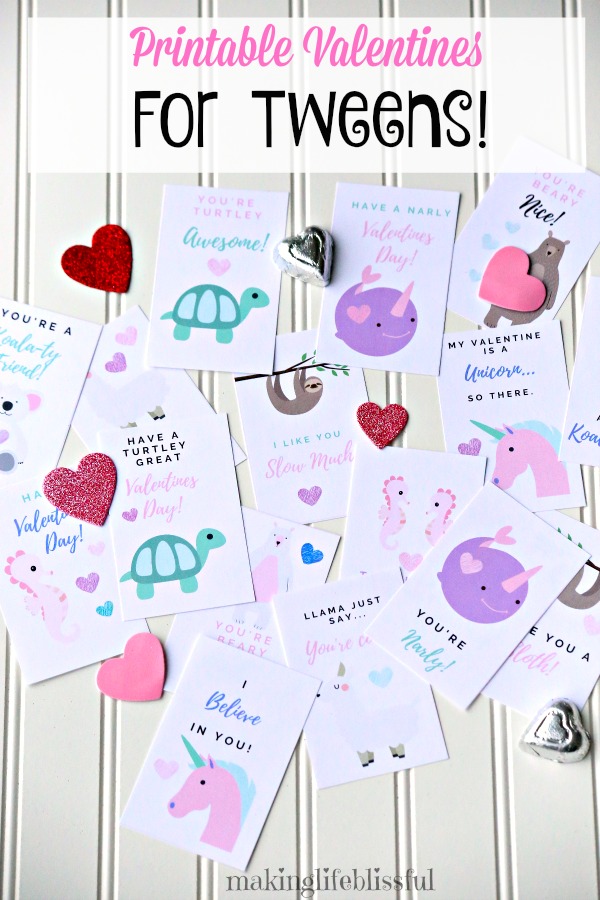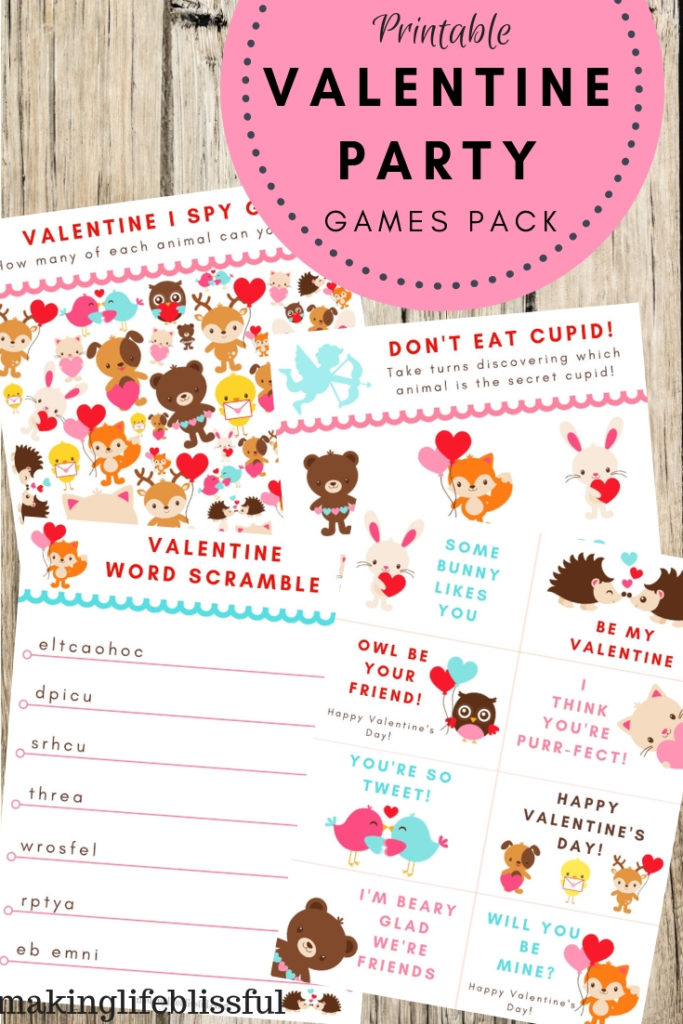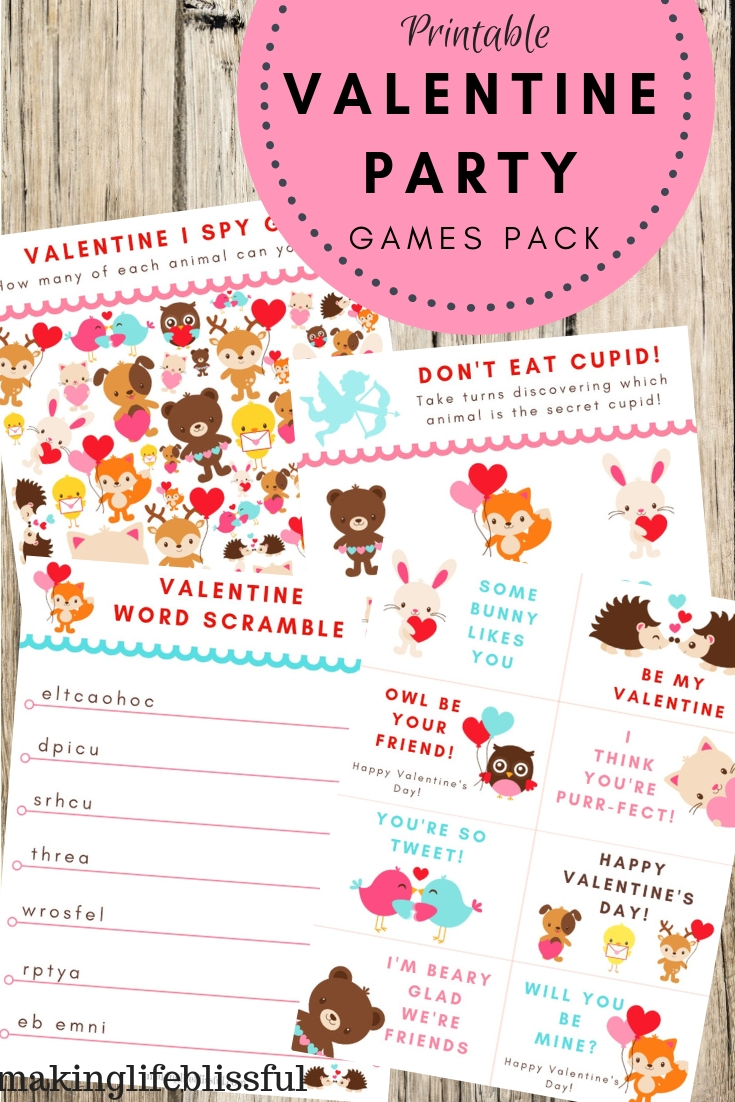 This Printable Valentine Pack includes darling Valentine cards, and Valentine games like I Spy, Word Scramble, and Don't Eat Cupid