How to make this quick frozen lemonade pie for a delicious summer dessert. This frozen ice cream pie only has 3 ingredients and it's so easy!
Lemon pie lovers raise your hand! Today is your lucky day! I'm going to show you and quick and easy way to have lemon pie, without really having lemon pie . . . does that make any sense? Well, let me 'splain. Lemon pie takes time to create. It takes patience to get it just right. Well, and sometimes you just don't have time for that–especially in the summer when it's too hot to do anything. Sometimes you just need easy lemon recipes. So today I'm sharing with you our easy Lemonade Ice Cream Pie that tastes so much like a delicious, but cool, lemon pie. And it only has 3 ingredients (well, 4 if you count the whipping cream on top, but that's up to you). You can also make it into Pink Lemonade Ice Cream Pie if you love the flavor and color of pink lemonade. Aaaaand, I have the option to make this a lower fat and lower cholesterol recipe using frozen yogurt (because thank heavens for froyo, right?), so check for that in the pie recipe at the bottom. So let's get making our frozen lemonade pie dessert!
*This post may contain affiliate links at no cost to my readers. These links help fund the cost of my website and I appreciate your support!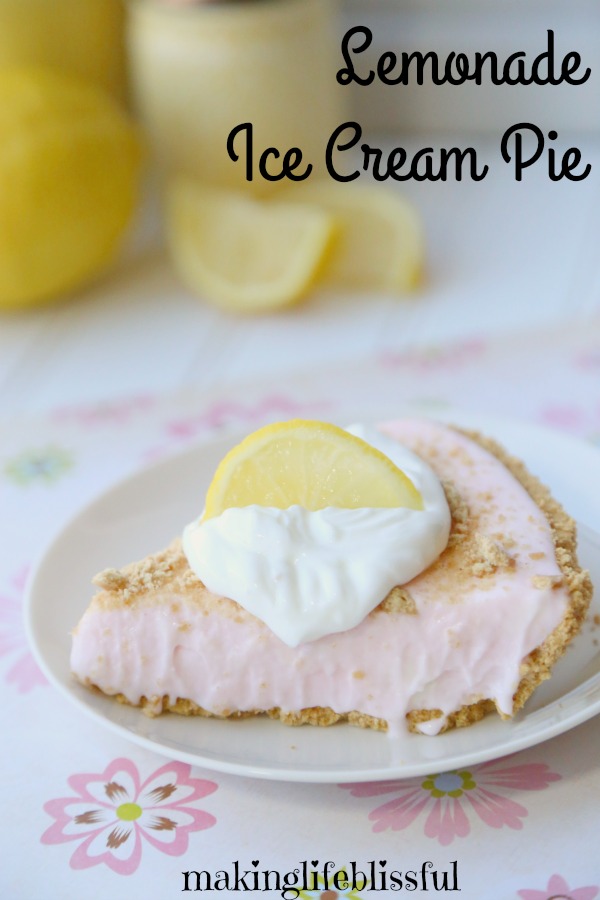 Shout out to my cute roommate who gave me this easy lemon recipe many years ago. Kimberly R., I still am thankful for all those yummy recipes you shared!
This frozen pie dessert is so very easy and super quick to make! Plus, it has just a few ingredients (though I have options to make it in different ways–check the recipe down below).
graham cracker crust (pre-made works well, like this yummy pre-made crust). I guess that's why my college roomie, loved it. It's a great dessert to make when you are on a budget or short on time.
If you are a lemon lover, you may also enjoy our other easy lemon recipes:

How to make 3 ingredient frozen lemonade pie: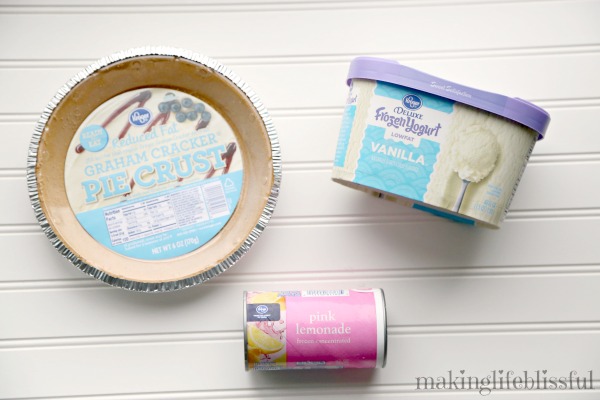 For this recipe, you will need 1/2 gallon of vanilla ice cream, 12 oz. can of frozen lemonade, and a graham cracker pie crust.
Check out my recipe video to see how it's made. The video below shows me making it with regular lemonade concentrate and also a pink lemonade version. The pink lemonade one is so pretty and pink. Also, be sure to check the ounces on you frozen concentrate. This recipe only uses 12 oz. If you can is larger than that, adjust accordingly: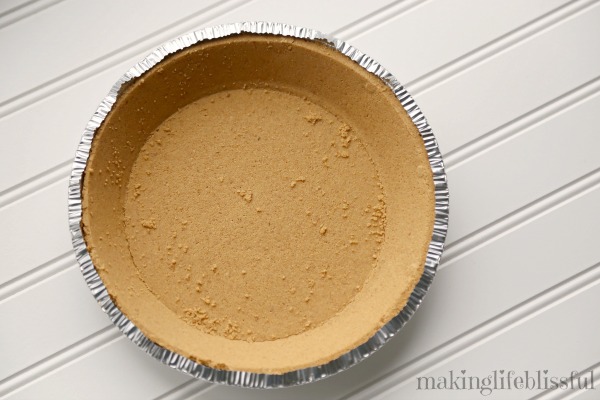 For this recipe, you can also use 1 package of crushed graham crackers, 1/2 cube of butter, and 1/4 cup of sugar to replace the pre-made graham cracker crust. Melt the butter, and mix it with the crushed graham crackers and sugar. Then press it into a pie tin.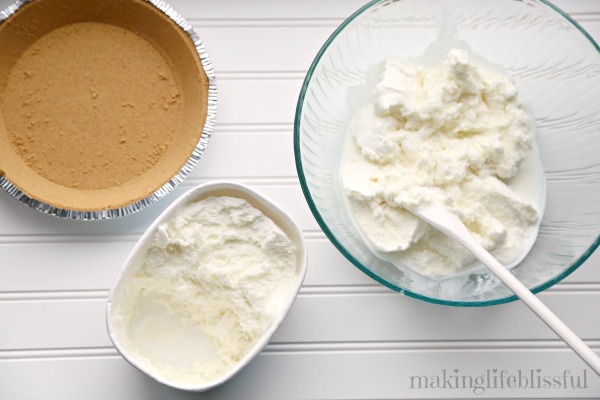 Let the ice cream soften, then scoop it into a mixing bowl.
Let the lemonade melt, then mix it into the ice cream evenly.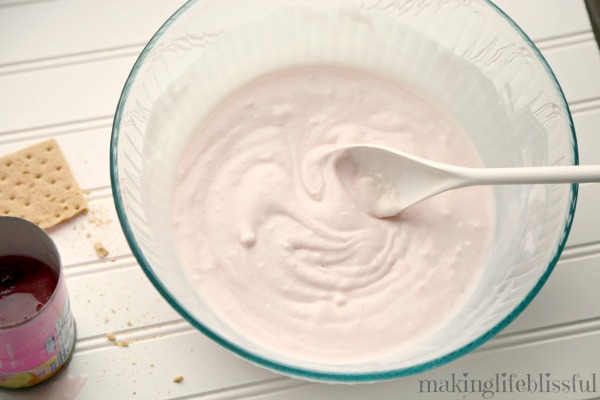 Mix the lemonade and the ice cream together until they are well blended.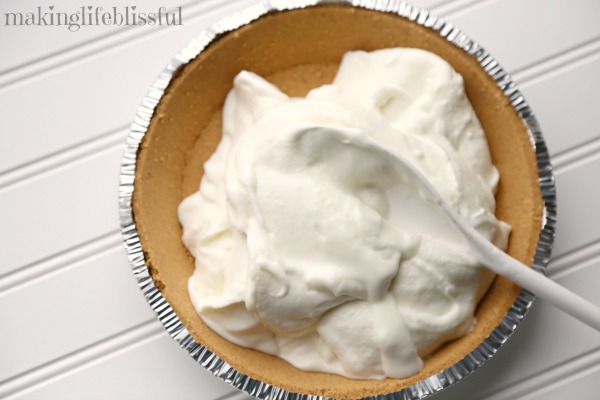 Scoop the lemonade and ice cream mixture into the pie crust and spread it around until it is smooth and even.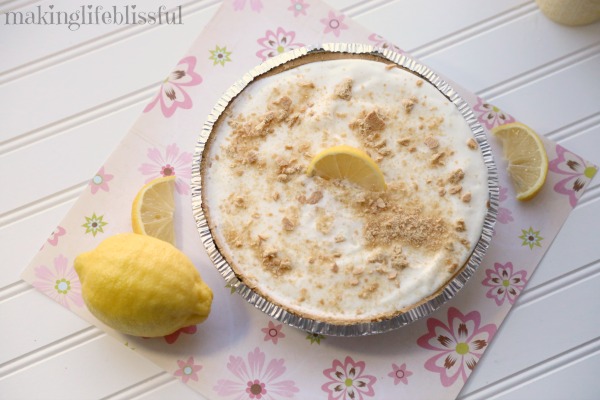 Sprinkle some crushed graham crackers on top and refreeze the pie.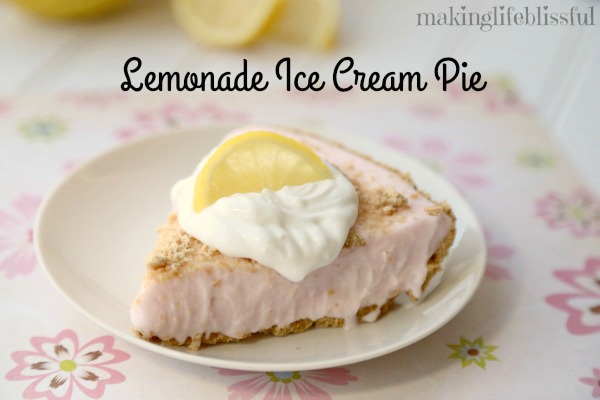 Serve with whipped cream and sliced lemon wedges.
I've also seen a version of this pie made with Kool-Aid packets and food coloring instead of lemonade concentrate. You can check out that Lemonade Ice Cream Pie here.
Ice Cream Lemonade Pie
Lemonade Ice Cream Pie
Frosted lemonade meets creamy lemon pie! You'll love this frozen lemonade pie!
Prep Time:

5

Total Time:

5 minutes
1/2 gallon

vanilla ice cream, softened (frozen yogurt works well too if you want a healthier option)

12 oz

. can of frozen lemonade

1

pre-made graham cracker crust
OR

1

pkg. graham crackers, crushed

1/4 cup

sugar

1/2

cube margarine, melted
Whipped cream and sliced lemon (optional)
Instructions
Mix graham crackers, butter, and sugar. Press the mixture into a pie tin. (Or use the pre-made crust.) Mix softened ice cream and lemonade in a large bowl until blended well. Spread ice cream/lemonade mixture over crust. Sprinkle top with graham cracker crumbs and refreeze. You can top the pie with whipped cream and sliced lemon if you'd like.
Notes
Keep frozen until ready to serve.
You may also like: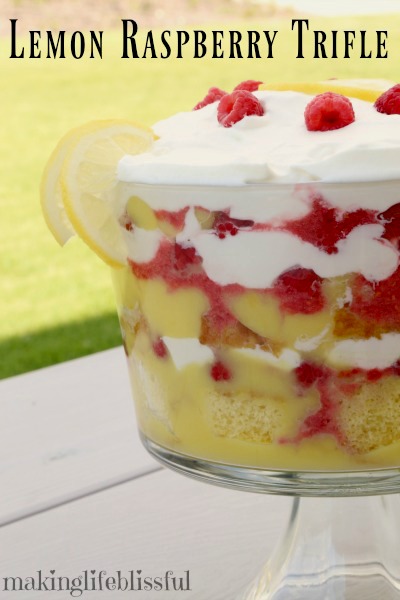 Lemon Raspberry Trifle Dessert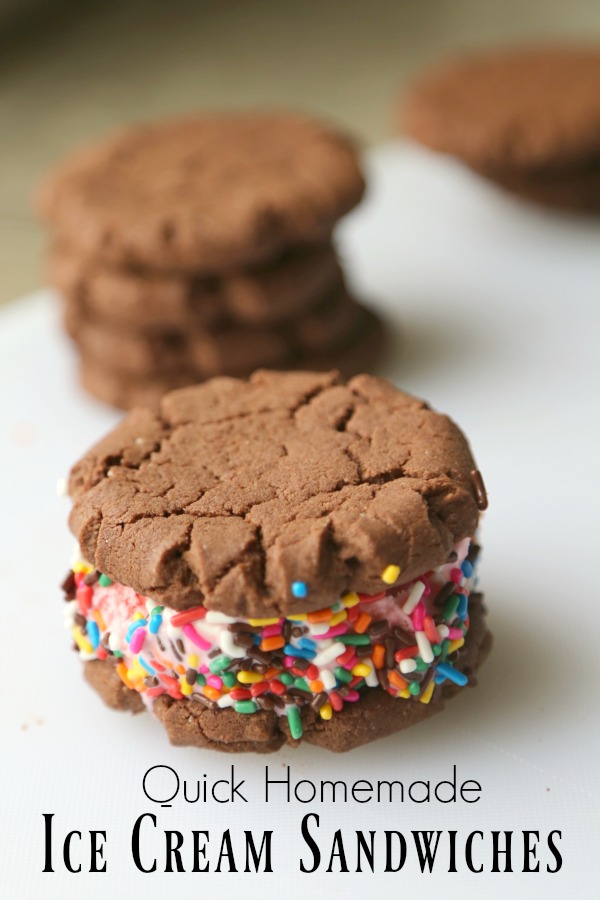 Easy Ice Cream Cookie Sandwiches