Let's create this cute and easy puff ball pumpkin using pom poms and simple craft supplies! This is the perfect fall pumpkin kids craft for little hands because it's simple and not many instructions for them to follow. There are so many different shapes that your preschooler could make these pumpkins so the possibilities will open their imagination!
Hey folks! Happy September! It's fall, so that means it's time to get crafting! Kids and adults alike love to get crafty in the autumn time. The sights and smells of fall inspire us to be creative and enjoy life. This easy Pom Pom Pumpkin craft is simple for preschoolers up to elementary school kids to make. It's made with simple supplies, like fall colored pom poms (or puff balls) and chenille stems, glue, and scissors. So let's get creating this easy pumpkin kids craft!
*This post may contain affiliate links that help support the cost of my blog.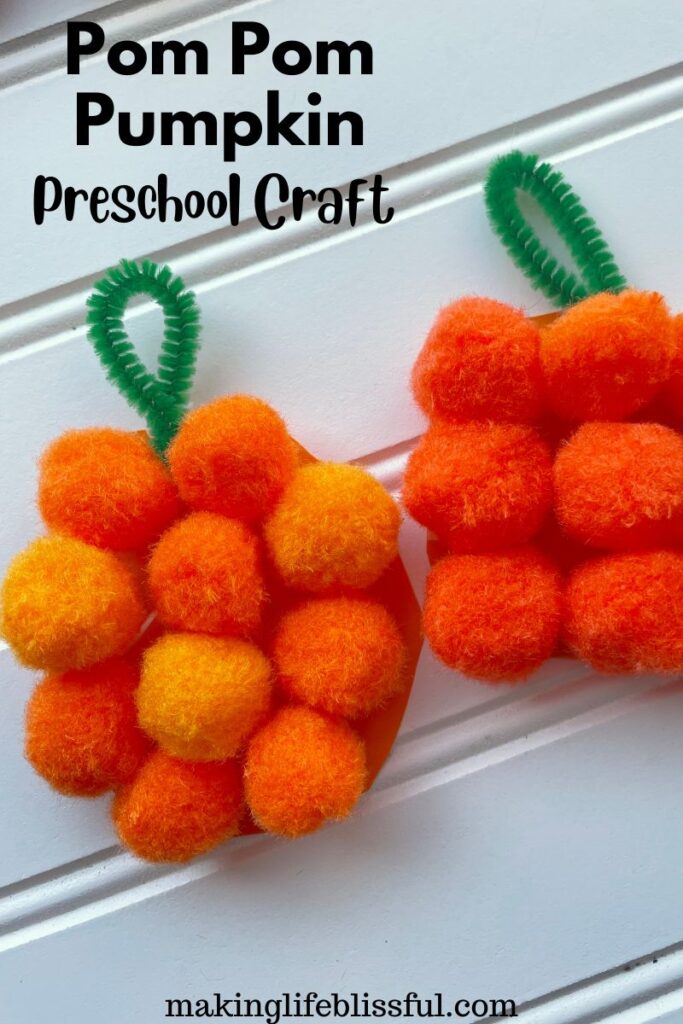 Aren't these little puffy pumpkins so darn cute? Let's get started making them . . . but first you may want to check out these other fall and Halloween crafts for kids. However, before we start, be sure to sign up for my email list to get free printables and check out more fun ideas below!
Other Fall Kids Crafts to Try:
Popsicle Stick Pumpkins & Bat Kids Craft
Halloween Pom Pom Spider Craft
Where to Get Pom Poms for Kids Crafts:
The best places I have found for getting craft pom poms for kids is Amazon. Amazon has Thanksgiving & Fall Colored Pom Poms. They have tons of fun pom poms in bulk if you are looking for a lot. I've also found pom poms at Walmart in smaller sizes and Oriental Trading Company. Also, look around craft stores like Hobby Lobby, Michaels, and JoAnns too because they are always loaded with fun craft supplies for kids.
Supplies for this craft:
Orange cardstock paper
Fall colored craft pom poms
glue
green pipe cleaner for stem
scissors

How to Make Pom Pom Pumpkins Kids Craft:
Now, that we've learned about where to get the craft items, here's how you make this fun little craft with the kiddos.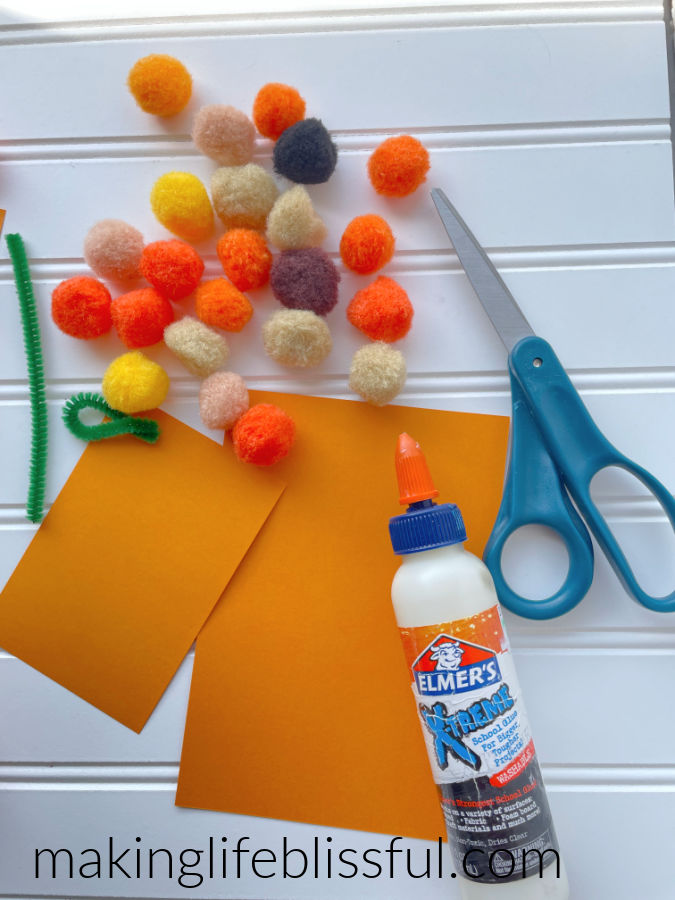 Cut your cardstock into a manageable size for little hands. I used about a quarter of a full sheet. Have you child place glue dots or lines in the shape of a pumpkin in the middle of their cardstock paper.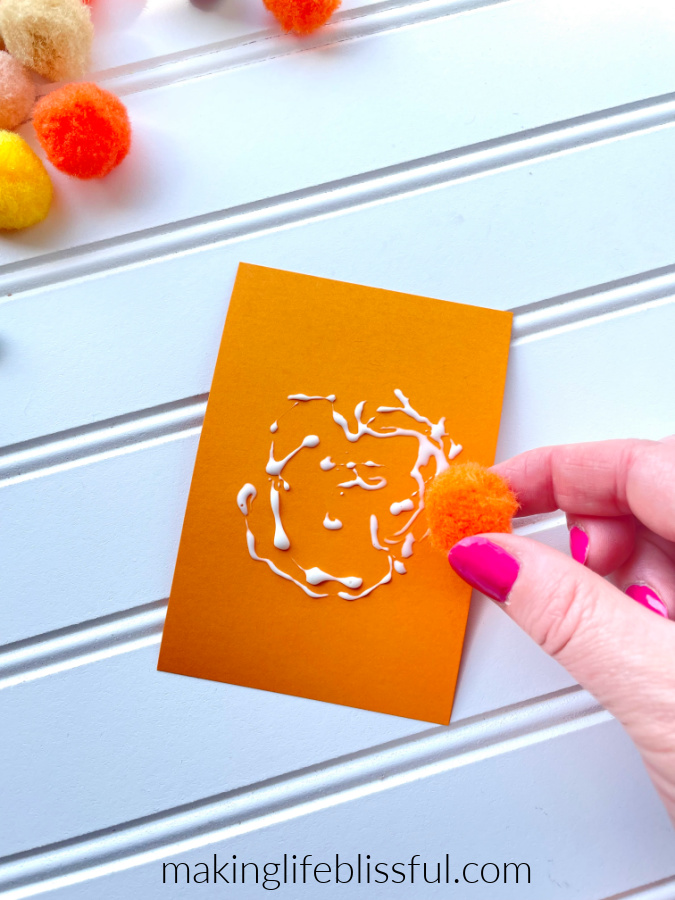 2. Next, place desired amount of pom poms on the glue to make a pumpkin. Let the glue dry.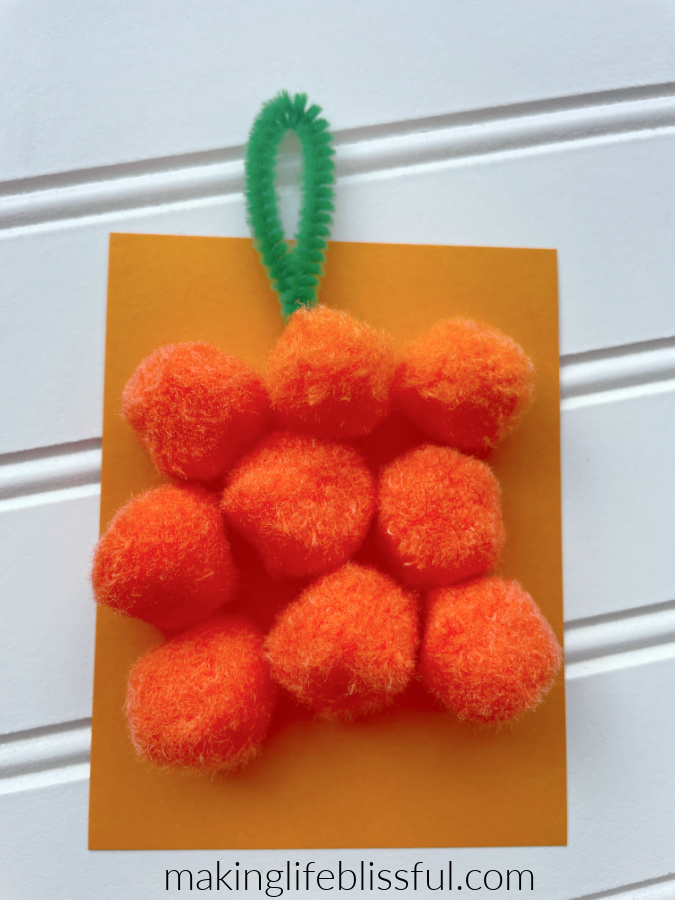 3. Shape the pipe cleaner into a stem shape and glue onto the top.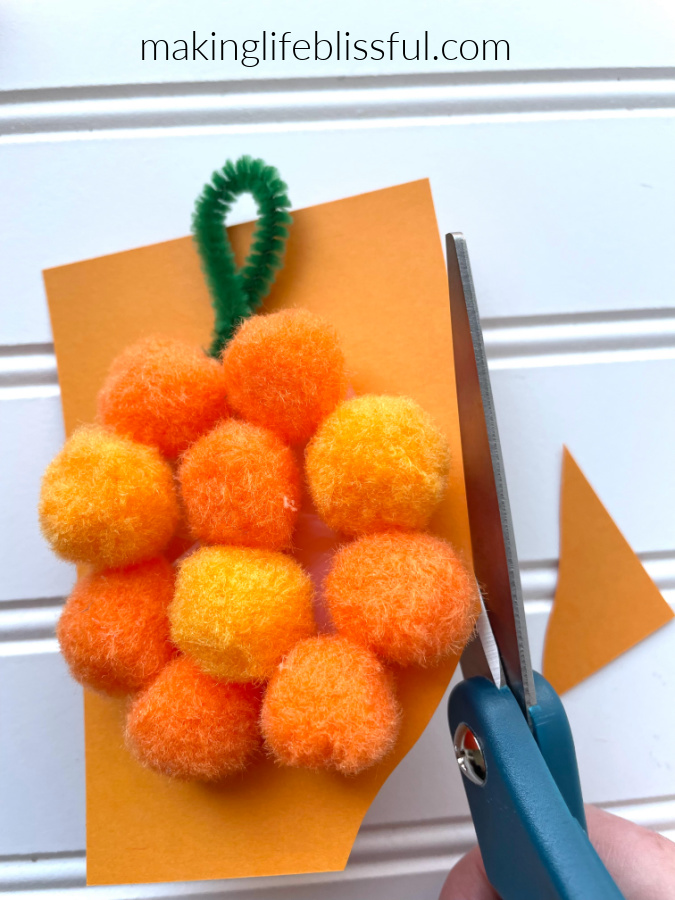 4. If you want, use the scissors to cut around the edges of the pumpkin or simply leave it as it is.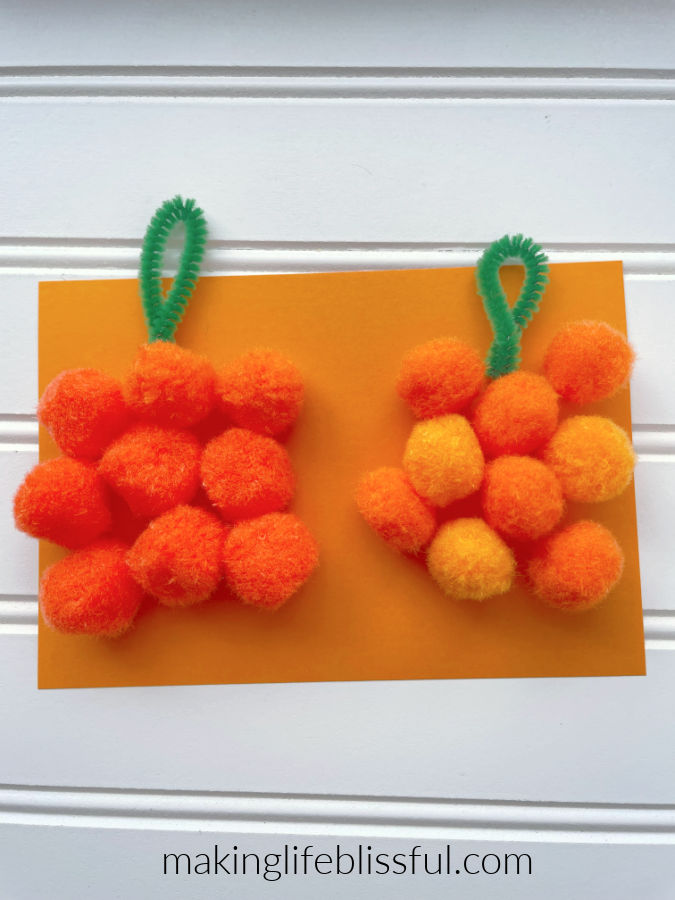 5. And finally, it's done! Now go make more! So many shapes and sizes to make!
Try a Halloween Busy Box for Kids!
Wanna try a fun box full of activities and crafts for you kids to keep them busy? Check out the Halloween BUSY BOX in my Etsy Shop! Always available for a limited time during fall! FREE SHIPPING TOO!