Need an easy Halloween craft for kids? Here's how to make this easy spider craft for Halloween with your kids using easy craft items.
Yippeeeee! Fall is finally on it's way! I LOVE Halloween and autumn time and so that is why I wanted to start out this September with an easy Halloween craft for kids. This easy spider craft is something you can quickly make with your kids and it really challenges them to use their fine motor skills as well. Everyone will love to make a fuzzy spider that sits on his little web, right? And the best part about this Halloween craft idea? All the craft items are super easy to find in your local craft store or even around the house. It's a kids craft that is very inexpensive and it doesn't need a lot of prep beforehand. So if you are in charge of your child's Halloween party or school party, this is an easy craft to start with.
*This post may contain affiliate links. There is no cost for clicking on these links. But if you purchase through them, then it helps support my blog.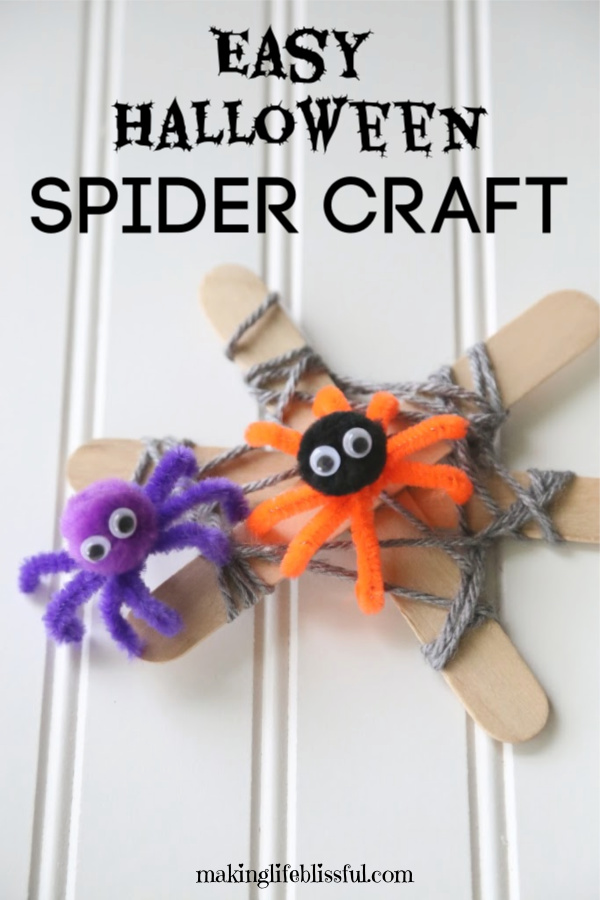 Cute fuzzy spider Halloween craft!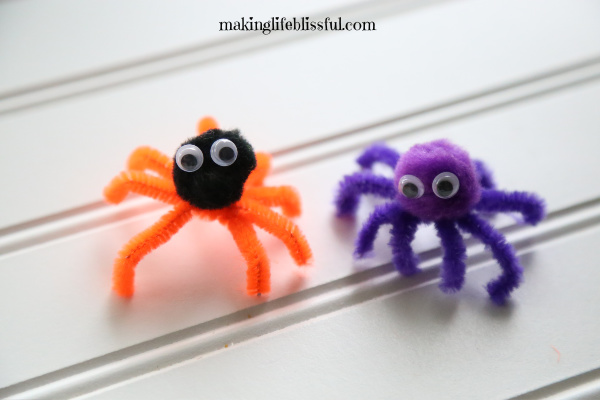 So who doesn't love making easy kids crafts with chenille stems, pom poms, and craft sticks? You've probably already got this stuff in your craft bin. Here's another easy spider craft with quick supplies from Easy Peasy Fun. And if you are looking for more easy Halloween crafts and games, stick around and check out all these Halloween ideas for kids:
More Halloween Ideas for Kids:
Peek-a-Boo Halloween Ghost Craft
Halloween Minute-to-Win-It Games
How to make Halloween Spiders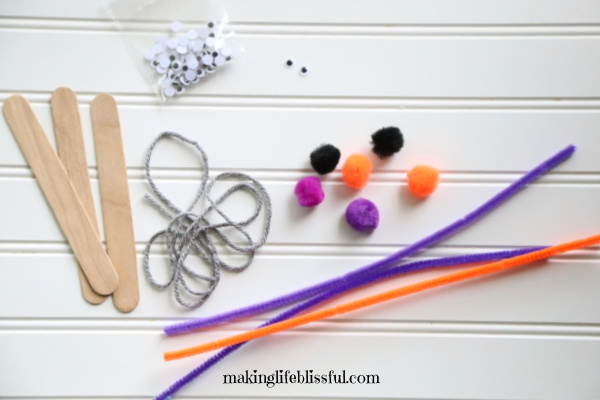 What you will need for this craft:
3 craft sticks (large or regular size)
1 chenille stem (pipe cleaners)
yarn (12 inches)
2 google eyes
tape or glue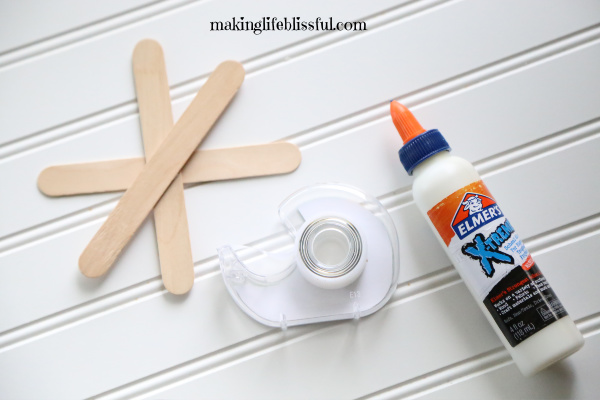 Tape or glue your craft sticks together as shown. First make a cross with 2 sticks and then add the 3rd stick to make a star shape for the spider web. I always use Elmer's Xtreme Glue. It's strong and dries fast, plus it's safe for kids.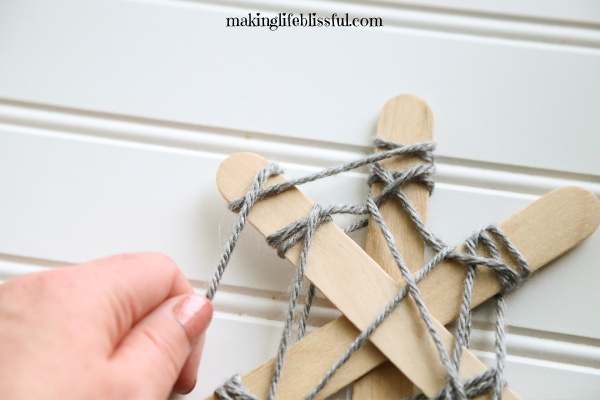 2. Secure the yarn on one of the craft sticks, either use tape, glue, or tie it around the stick. Have your child wrap the yarn around the sticks in a web-like pattern. One way to do this is to wrap the string around one end of a stick and let it cross over to the next craft stick. Repeat until it looks like a web. There's no perfect way to do it, just let your kids enjoy the process.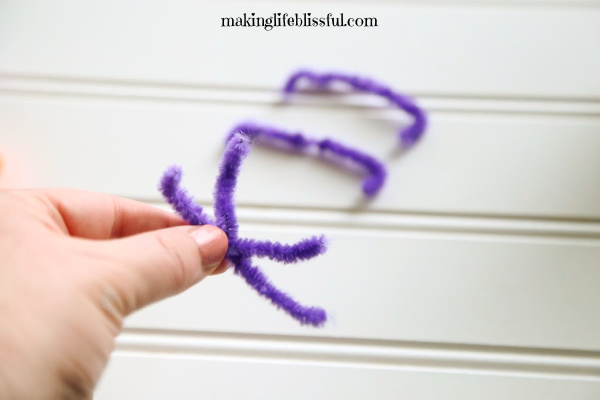 3. Cut your pipe cleaner or chenille stem into 3 or 4 pieces. If you cut into 4 pieces the legs will be shorter but there will be 8 legs. 3 pieces will make 6 legs, but they will be longer. Then take the stems and wrap them around each other 1 time so they look like legs. See picture. Bend the ends of each leg so it looks rounded like a spider leg.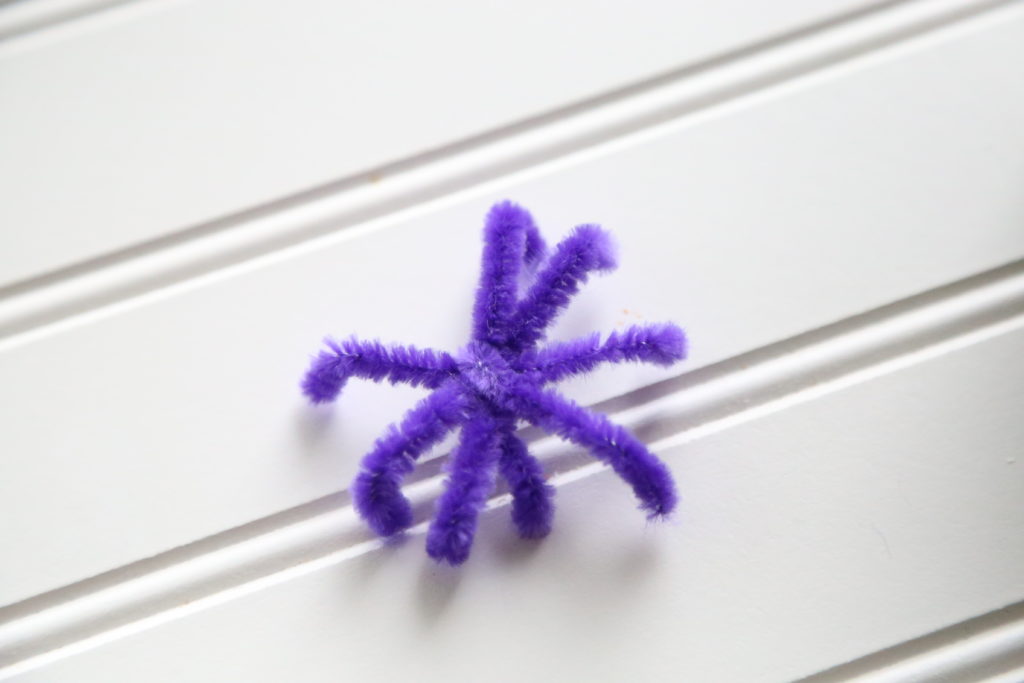 The legs are simply wrapped around each other.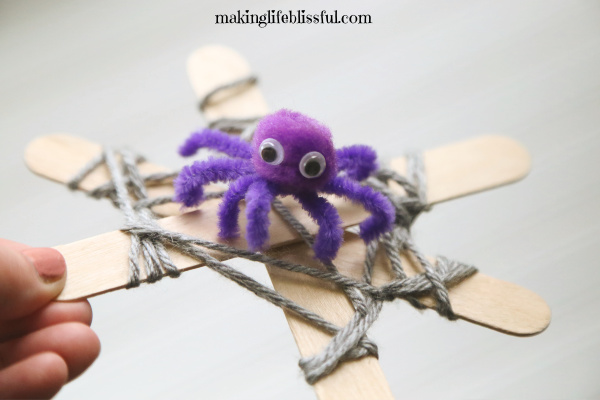 4. Glue the pom pom on for the head and glue on the google eyes and let dry. Place it on your spider web and have fun playing with it!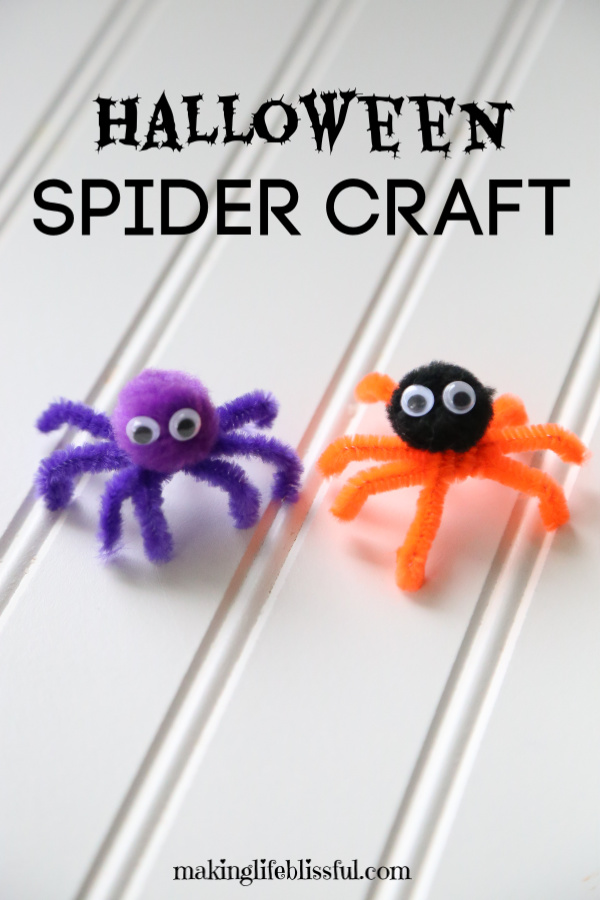 Aren't they cute? Please PIN and SHARE this craft! I appreciate the support so much!
You may also like: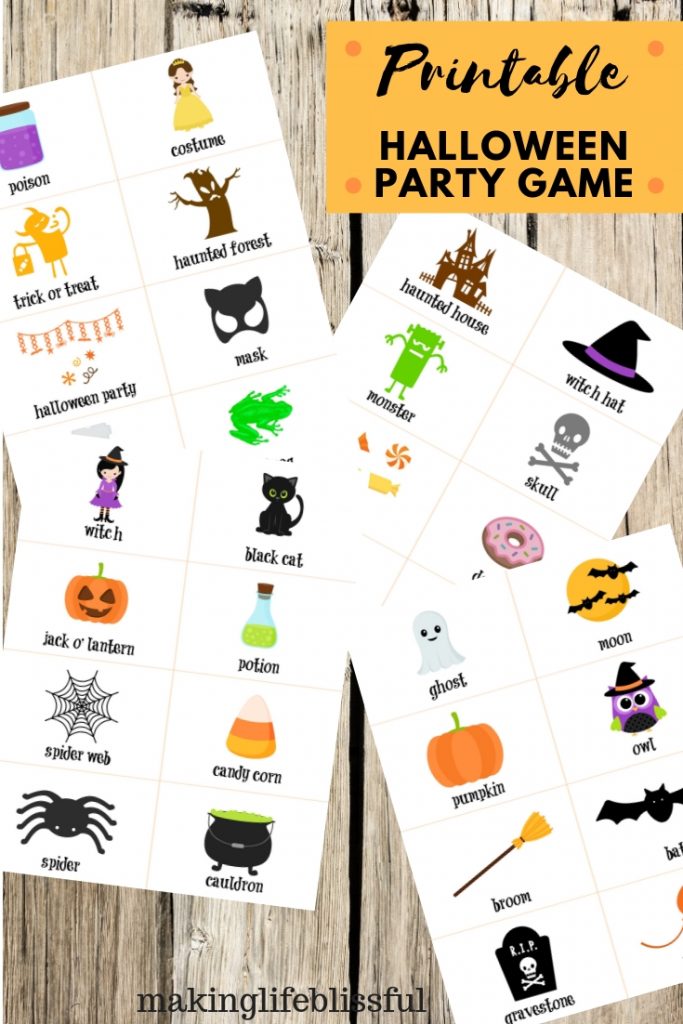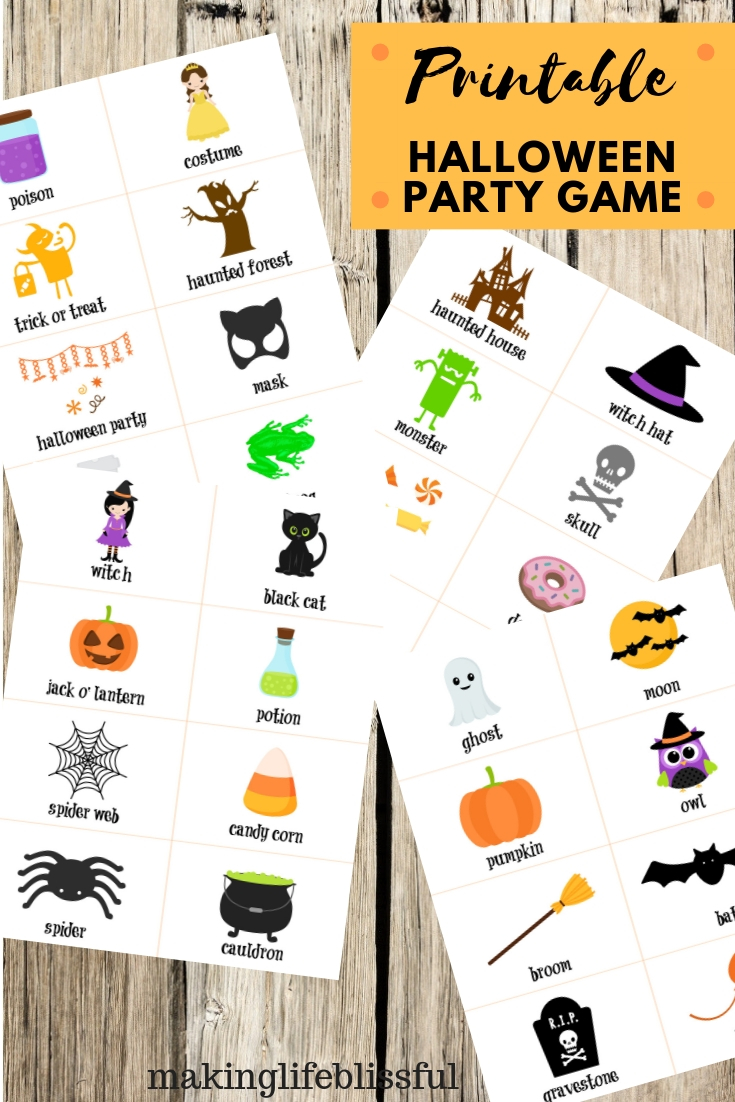 HALLOWEEN ACTIVITIES PRINTABLES