When I was a kid we used to make those cute lollipop ghosts.  Anyone else make those?  Well, we now make those tissue ghosts with our kidlets every Halloween.  My kids and I came up with a fun way to make a
Peek-a-boo Lollipop Ghost
and I'm sharing the easy craft at Juggling Act Mama today.  The tissue ghosts peek out of a paper cup and pop out to say "BOO!" Fun craft for your little ones.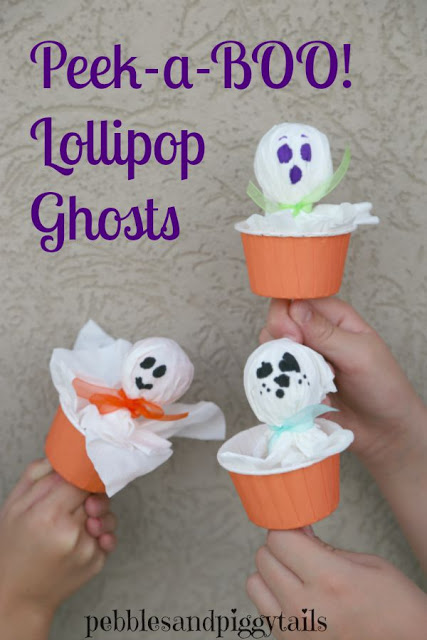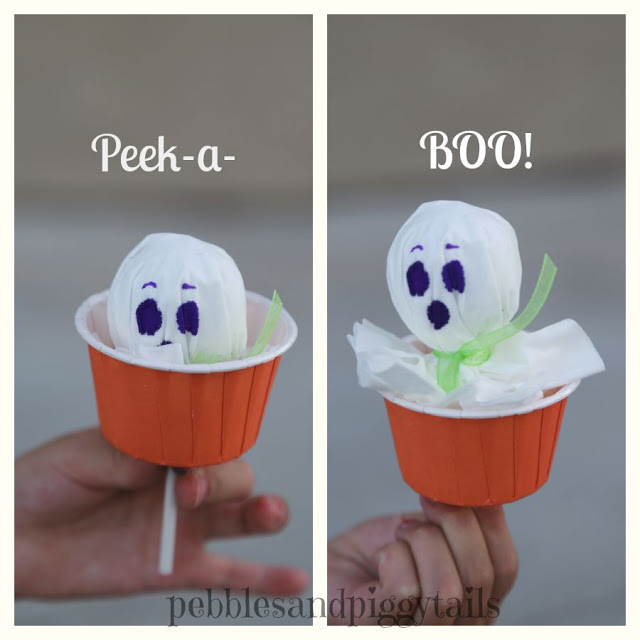 elow is another way to make this kids craft: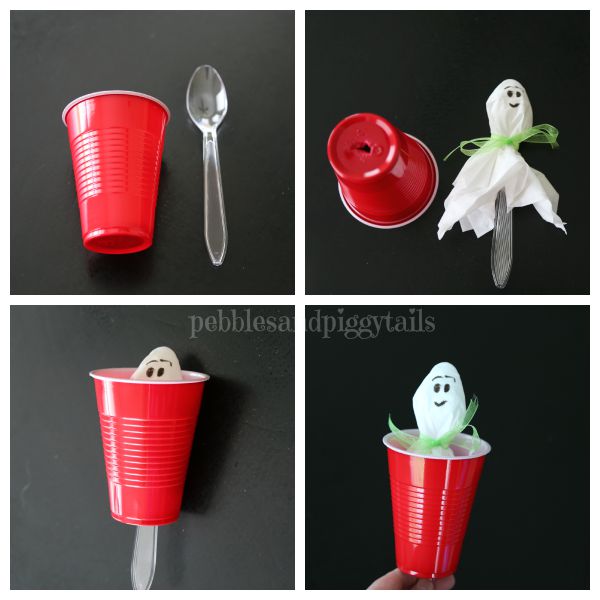 You can also make these tissue ghosts without lollipops.  If you want to go the no-sugar route, just use a plastic spoon for this craft.  Choose a paper or
plastic cup
that fits the size of the spoon and you've got yourself a fun pop-up ghost for Halloween.
If you want to remember this, make sure and PIN IT!  Thanks for stopping by today!

You may also like: