How to make this super easy DIY vintage truck Christmas decoration! Super cute and fun to make vintage Christmas truck craft!
I was feeling super crafty one day and came up with this easy Christmas decoration for my home. It all started with a visit to Hobby Lobby and I quickly got caught up in the sights, sounds, and smells of crafting that make Hobby Lobby such a special place (don't you just love Hobby Lobby!?). While I was there I found these cute vintage red trucks made out of wood and suddenly I knew I had to create a vintage truck Christmas craft. So here's how to make this super easy vintage Christmas craft plaque. These vintage Christmas trucks with a Christmas tree in the back are all the rage this season, so you'll enjoy creating this easy Christmas craft.
* This post may contain affiliate links to help support my blog at no cost to my readers. I do earn commission if you purchase through my links. Thank you so much!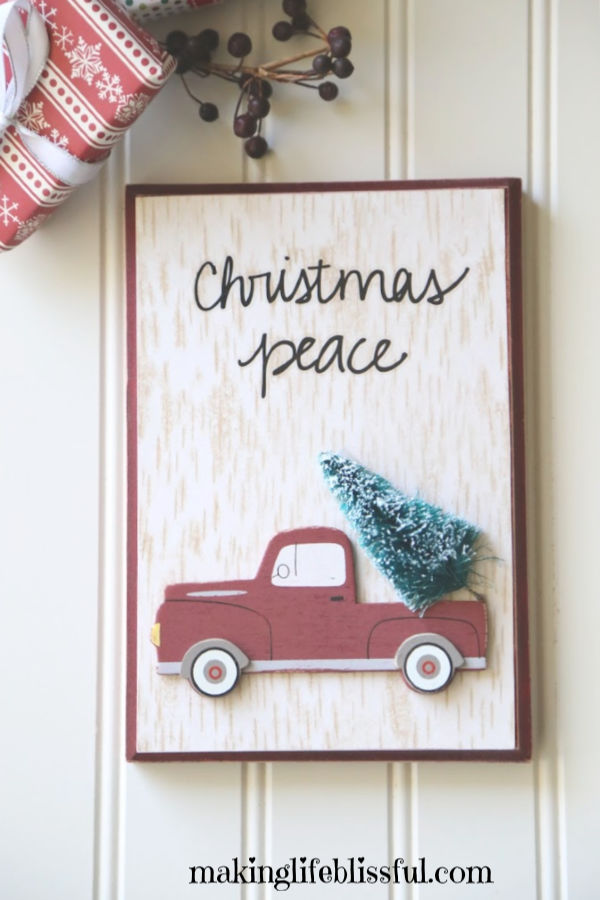 Isn't this craft just so cute? Sometimes, us moms gotta craft right?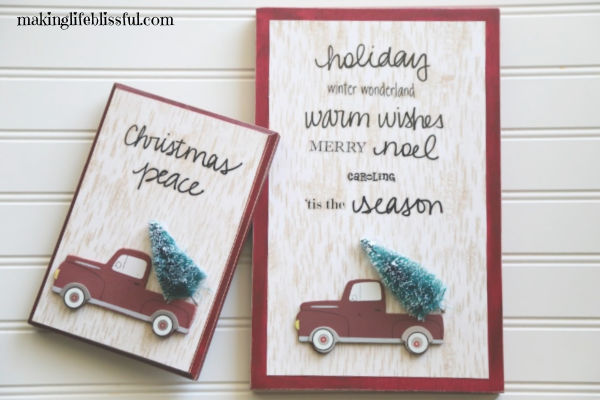 I ended up making 2 different sizes of this Christmas truck sign. I think they are both cute. Make whatever size suites you.
I especially get the crafting bug in November and December. If you want more DIY Christmas decoration ideas, check these out too, including this DIY Christmas Tree Truck Sign from Crafts Unleashed.
Vintage Christmas Guessing Game
How to Make a DIY Vintage Truck Christmas Plaque
I was able to get this craft done in one evening. I think it only took me a max of 2 hours, including the drying of the paint. Now this is the time considering that I already had the wood ready to go and I used stickers to make it easier, though you can use vinyl lettering if you want.
What you need to make this vintage truck Christmas sign: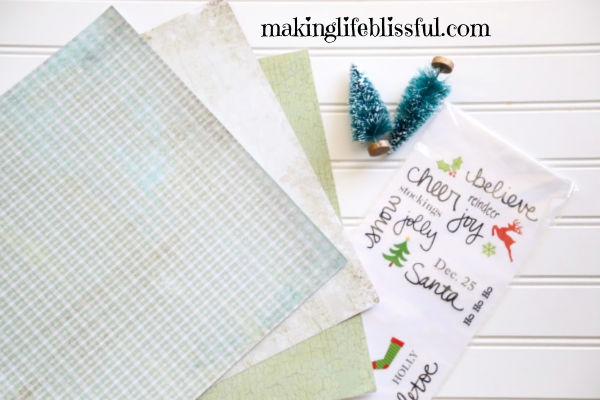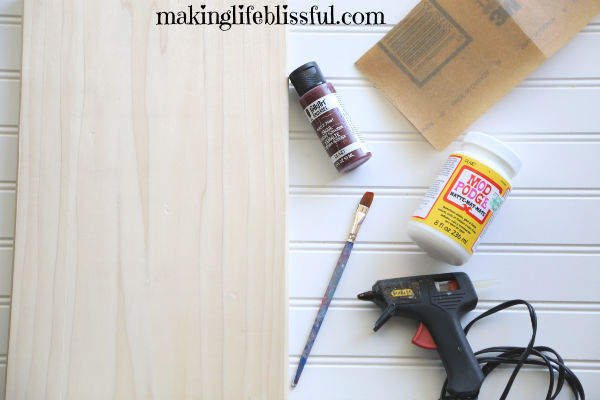 You will need:
Rusty Truck Painted Wood Piece (I got mine here from Hobby Lobby There's also a similar item here on Amazon)
Scrapbook paper, choose what you like (I found that lighter is better)
Mini Christmas Trees (like the kind used in Christmas village), about 2 inches high
Christmas word stickers or vinyl lettering (I used these stickers from Hobby Lobby. There's also these vinyl stickers from Amazon)
Wooden board, plaque size (I used 3/4 in x 12 in and 3/4 in x 8 in)
Glue gun and glue sticks
Acrylic Craft Paint
Paint brush or foam brush
Sandpaper
Scissors
How to make the Vintage Christmas Truck Sign:
1. Sand your wooden board and then paint it with acrylic paint. Let it dry thoroughly.
2. While the paint dries measure your scrapbook paper to fit on your wooden board. Make it a little smaller than the face of your board. You want it to look like there's a frame around your paper. Use scissors or a paper cutter to cut it down to size.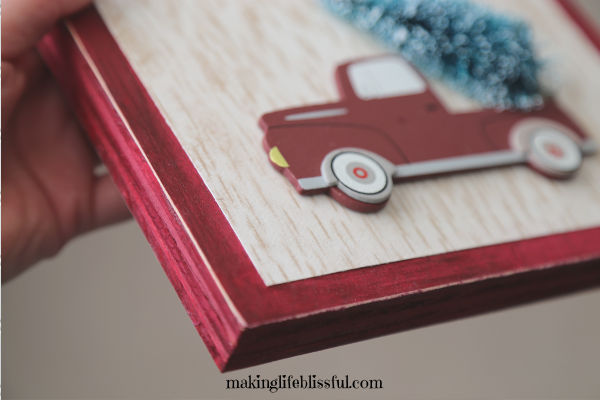 3. Glue the scrapbook paper to your painted board using Mod Podge. Simply spread Mod Podge with a paint brush on the wooden and place the paper on top. Make sure the corners of the paper have enough adhesive. Add more as needed quickly before it dries.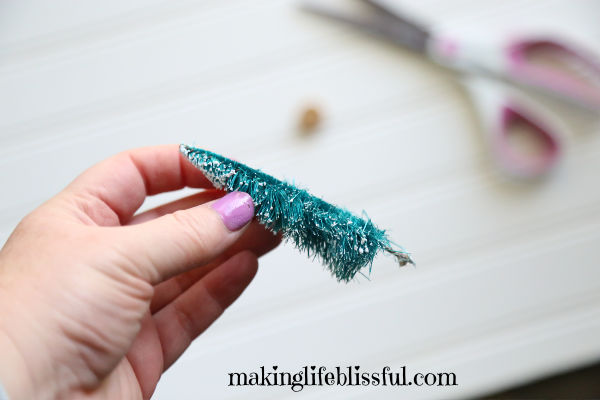 4. Remove the stand off of your Christmas tree if it has one. Using scissors, cut your mini Christmas tree in half (the long way), as pictured above. This will make it easier to attach to the plaque so it sits flush against the wood.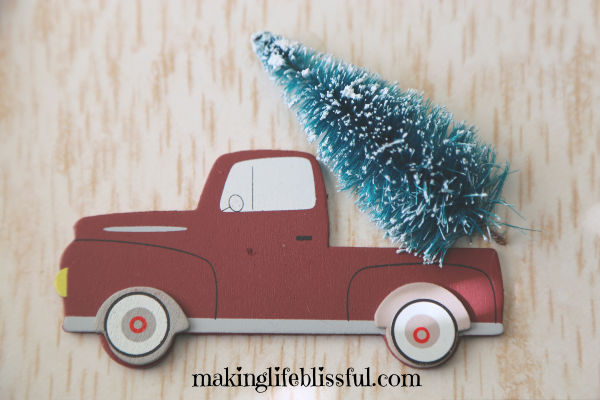 5. Using a hot glue gun, attach the painted wooden truck piece at the bottom of your wooden plaque. Then glue the flat side of the Christmas tree on the back of the truck so it looks like it's in the truck.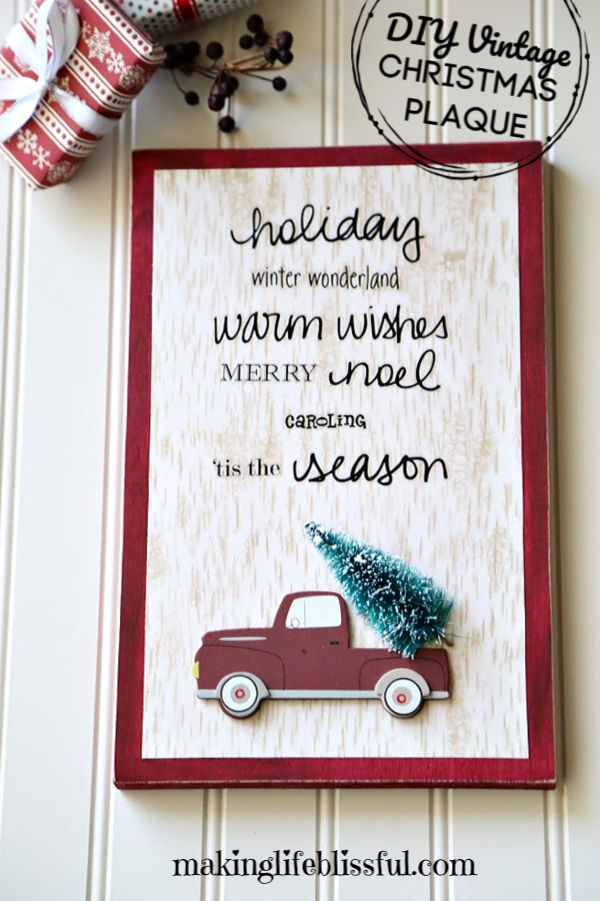 6. Add the Christmas word stickers to the top and middle of your wooden sign. Be creative and do it however you want! If desired, you can sand the edges of your painted board for a more rustic look. And then you are done!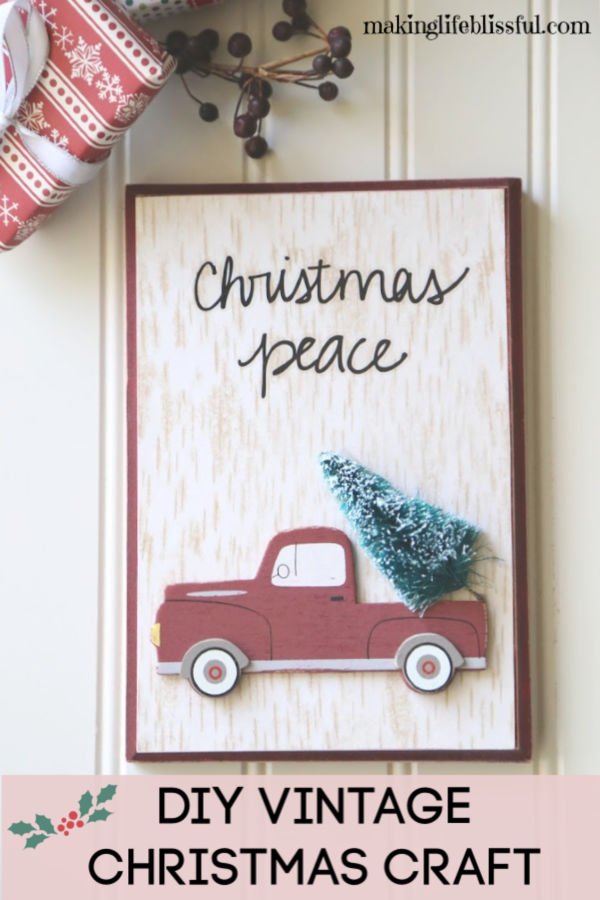 You may also like: