I love countdown calendars, especially at Christmas. I have been looking for awhile for a Christmas advent calendar that I could reuse year after year and change what trinkets and treats were inside. I wanted it to be versatile and easy for me to fill for whatever age or stage my children will be at. After searching, I decided to create my own countdown calendar for my kids. Here is the tutorial of how to make your own magnetic countdown calendar.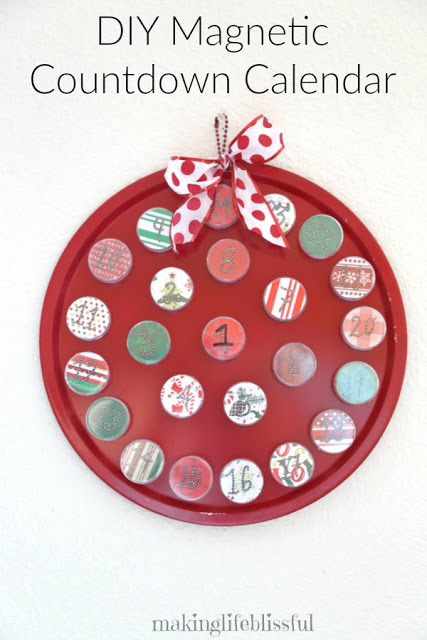 This DIY countdown calendar can hold so many fun things. I like to switch it up every year!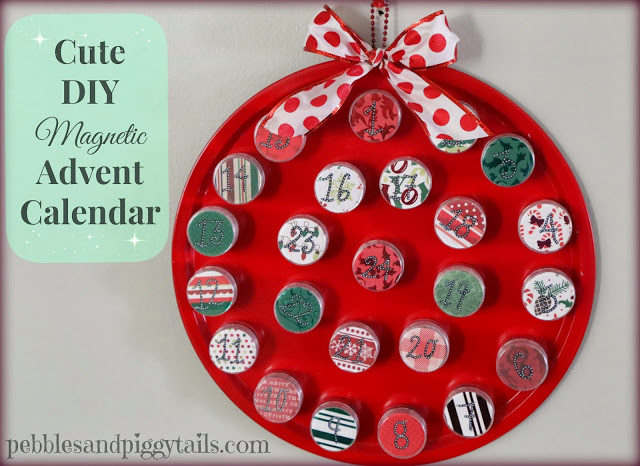 I never found what I wanted (at least for a decent price). So I came up with my own idea. It's magnetic too. It hangs nicely. You can make it to whatever style fits your decor and home. You can fill it with whatever you want. Oh, and it's fairly cheap to create. Here's the low down: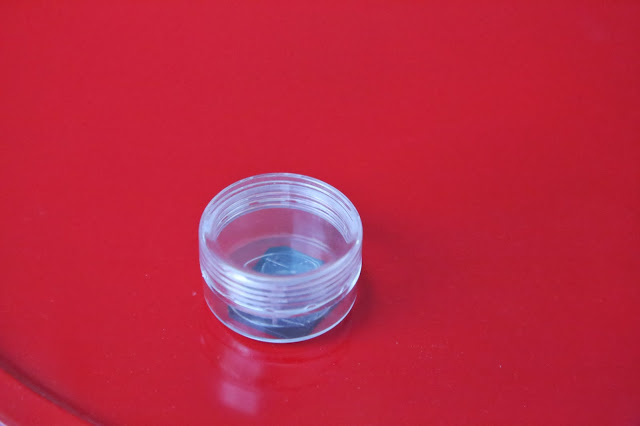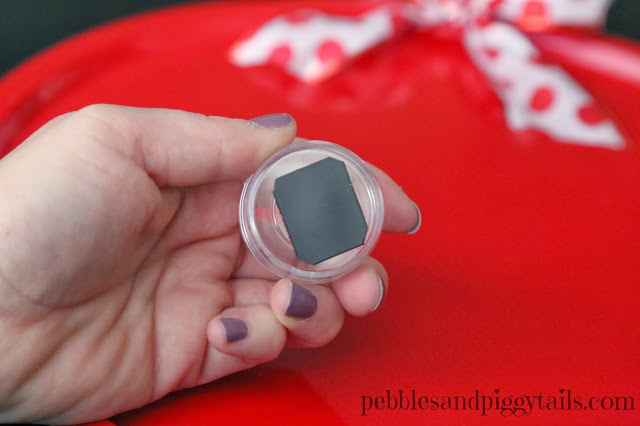 The advent calendar is made with little plastic containers with lids that screw on. 30-Piece Plastic Storage Container

I got mine at JoAnn craft store. They were in the jewerly-making aisle. I used my 40% off coupon to buy them. I stuck adhesive magnetic strips on the back of each container.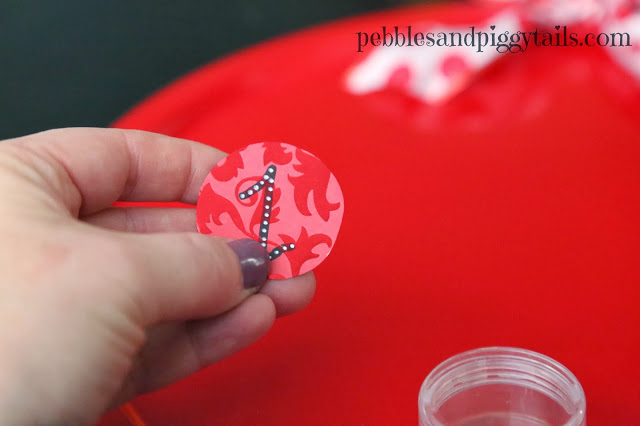 Then I traced little circles onto various pieces of scrapbook paper, using the lid as a tracing guide. I cut out the circles, numbered them (I free-handed it, but if you could use vinyl or stickers), then tucked each circle into the top of the lid.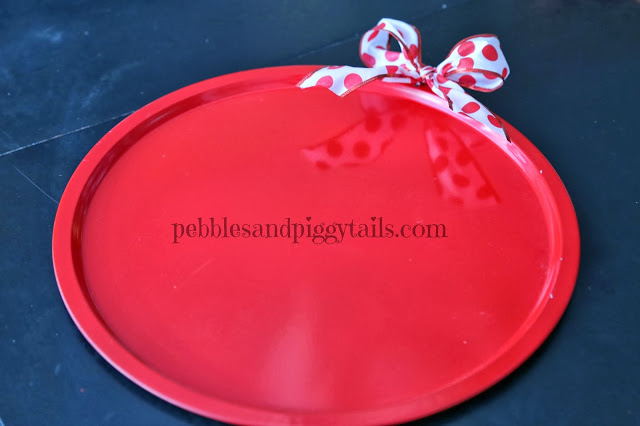 I used a simple tray from the dollar store as a metal surface. I spray painted it red. Easy.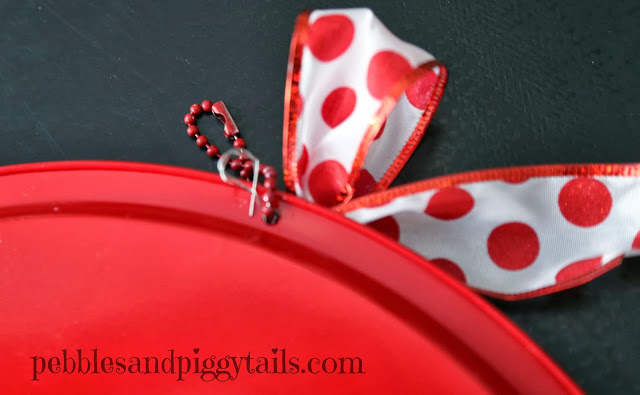 My Man drilled a hole (cuz I'm lame with power tools) at the top for me and I inserted a little chain. It's also hold the wire for the ribbon at the top.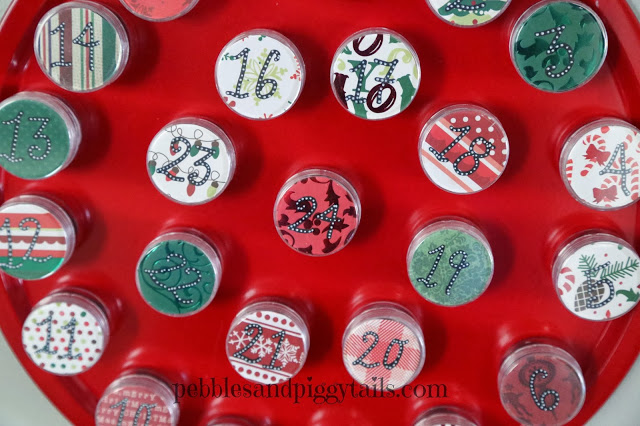 You could put little paper quotes, jokes, scriptures, or service ideas. You can put candy, Legos, stickers, mini trinkets.
Hope this gives you some good ideas! Merry Christmas.