Kids will love making these fun rainbow crafts! Includes a free rainbow printable template to make many different rainbow crafts.
Hello! I hope you just checked out my first set of rainbow crafts for kids in my previous post and now you are here for more rainbow craft ideas! Kids love rainbow crafts. They give a hands-on experience to learn about colors, light, seasons, weather, and even holidays like St. Patrick's Day, springtime, Easter, or summer. My rainbow craft ideas use common things you may already have at home like cereal, or curling ribbon. These rainbow crafts for kids can be created using crayons, markers, and drawn freehand or you can use my FREE PRINTABLE rainbow template and cloud template at the bottom of this post. Either way this will get your rainbow creativity going!
*This post may contain affiliate links to help fund the costs of my website. Thanks for stopping by!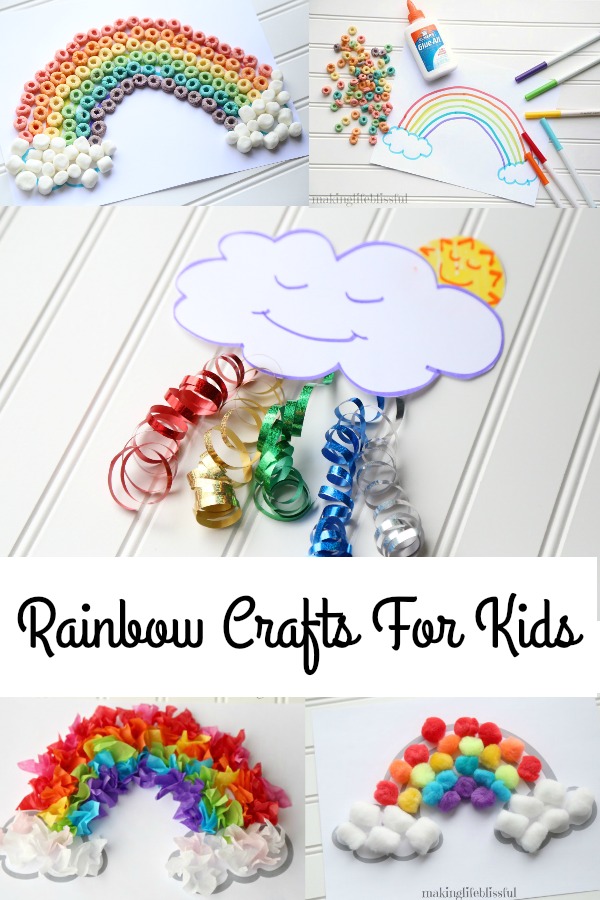 I love how colorful rainbow crafting is! Be sure to get your free printable rainbow and cloud at the bottom of this post.
You may also like these easy kids crafts:
Easy Craft Stick Airplane for Kids
Easy Craft Stick Ballerina Craft
Top 10 Rainbow Crafts for Kids
Tons of these craft items you can get at Dollar Tree for $1.00 >>>>> so check it out: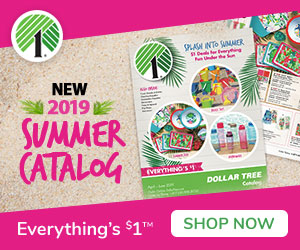 Ribbon Rainbow Craft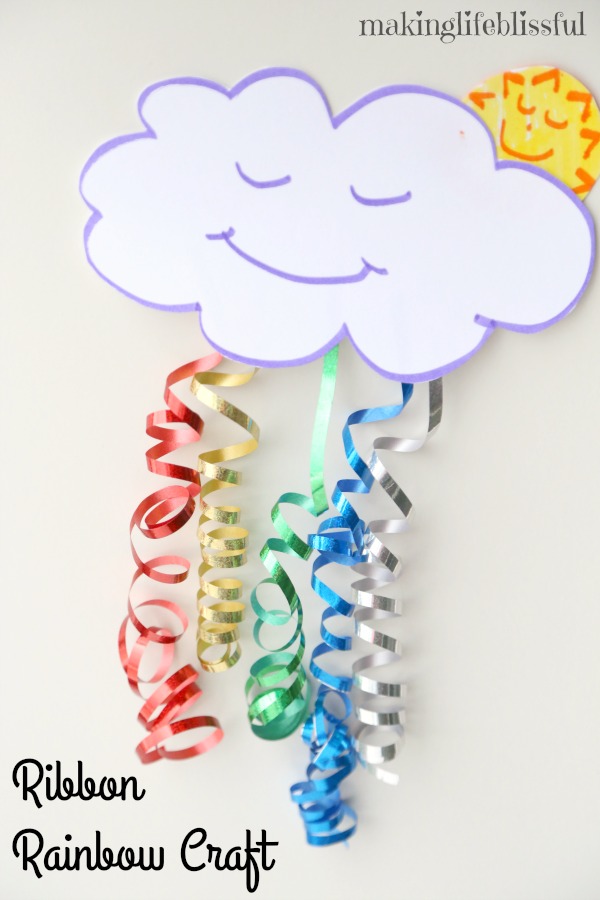 This craft uses such simple items and it looks so very cute to display when it's finished!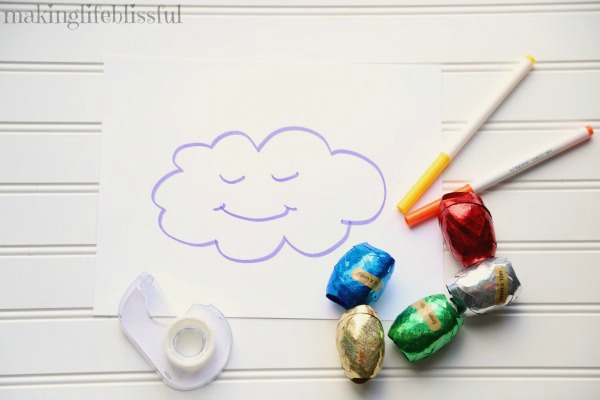 Materials you will need:
5-7 colors of curling ribbon (often used for gift wrapping)
Tape
Free printable cloud template (at the bottom of this post) or you can just draw the cloud as I did above
Scissors
Paper (to draw the sunshine or freehand draw the cloud, if desired)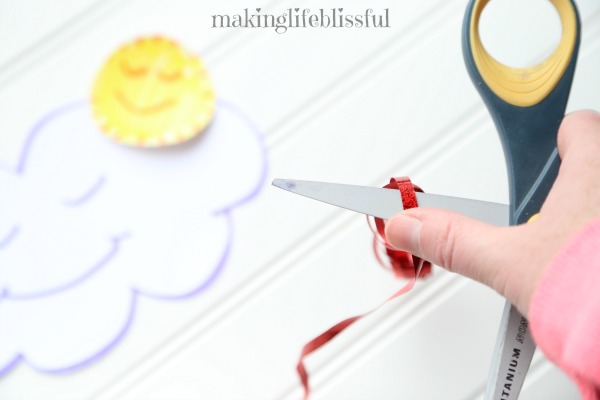 Cut a piece of each ribbon to be about 6-8 inches long and curl it by pressing the ribbon flat against the blade of the scissors and pulling quickly. Adults should do this part if children are too young. Curl each color of ribbon.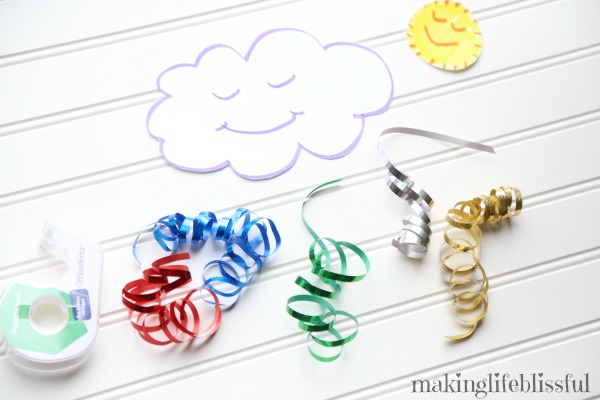 Cut out the cloud printable or your cloud drawing. Draw a sunshine if desired and cut it out too. Decorate them with faces if you want.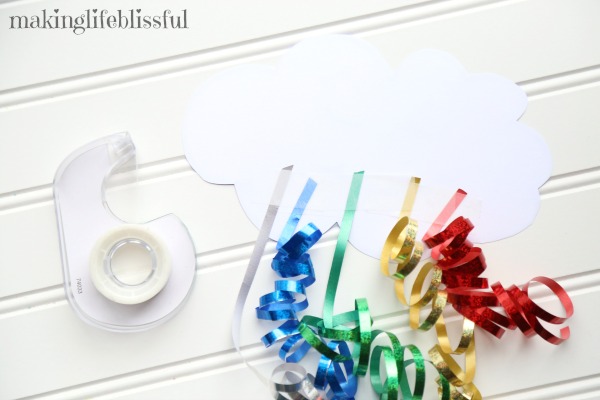 Attach the curled ribbons to the back of the cloud using tape. Tape the sunshine also on the back of the cloud but make sure it peeks out from behind the cloud and can be see from the front.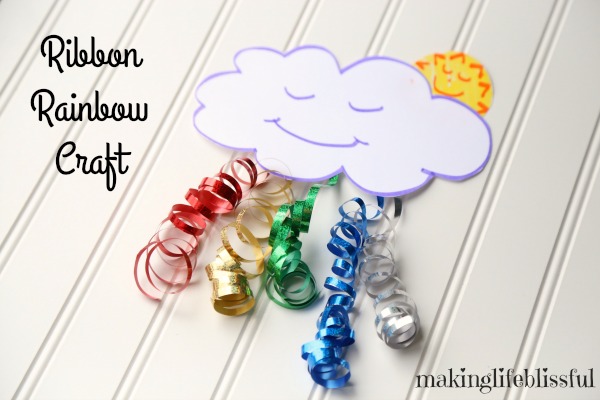 And that's it! Such an easy, colorful craft!
Cereal Rainbow Craft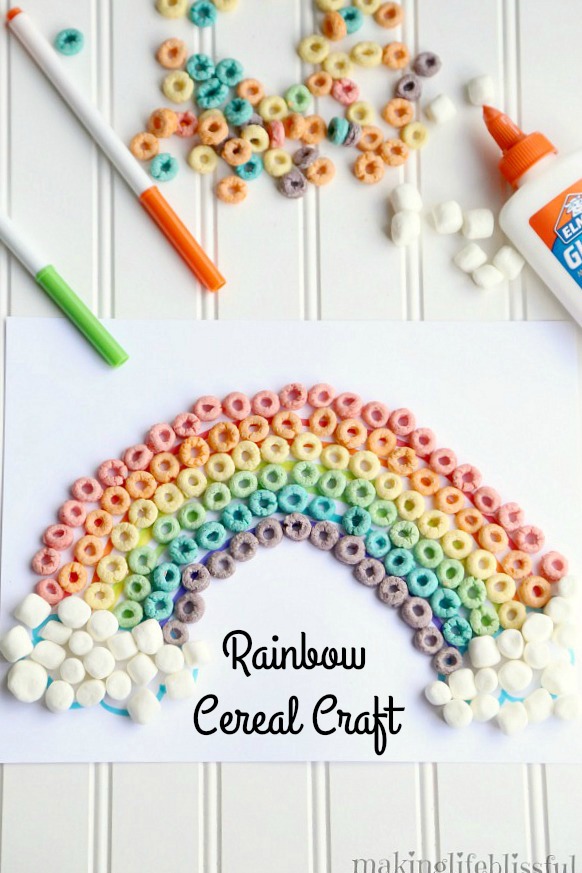 What kid doesn't love a classic rainbow cereal craft? So thankful for Froot Loops cereal, right?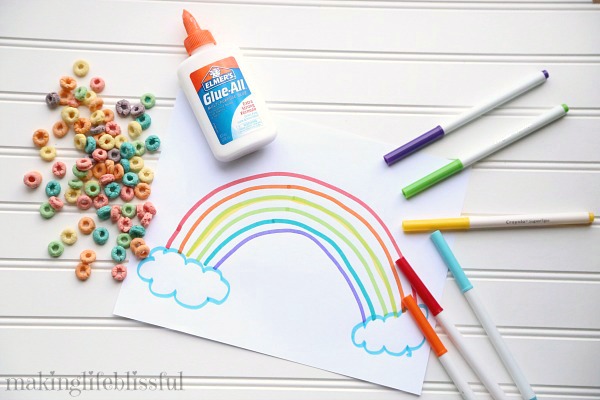 Materials you will need:
Fruit Loops Cereal or any rainbow colored cereal
Craft Glue
Marshmallows
Free printable rainbow template (at the bottom of this post) or white paper for drawing your own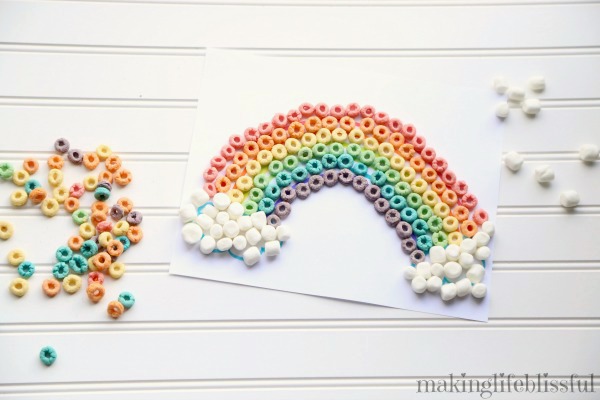 Draw a rainbow on white paper, or use the printable rainbow template. Attach the cereal and marshmallows to the paper using the craft glue.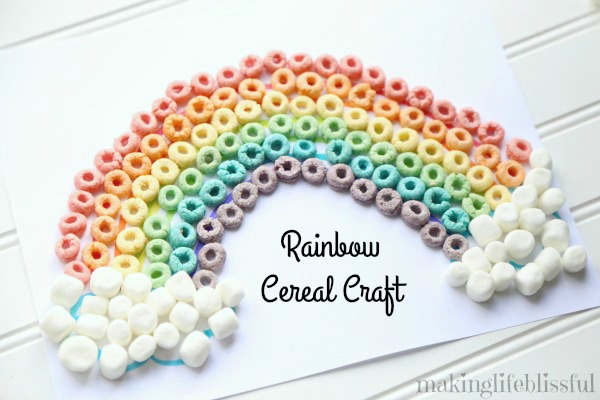 So simple, but it keeps them busy!
FREE Printable Rainbow Template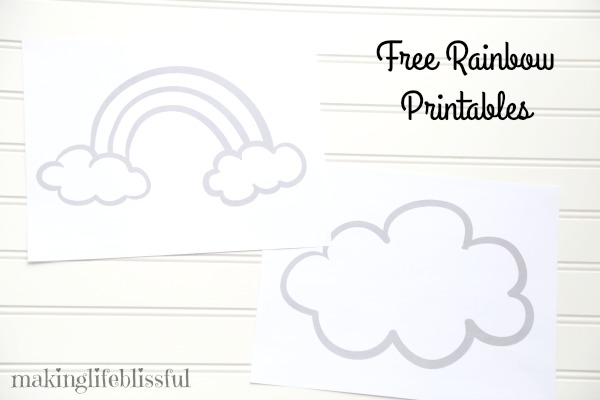 <<<<< CLICK PREVIOUS PAGE FOR MORE RAINBOW CRAFTS<<<<

You may also like: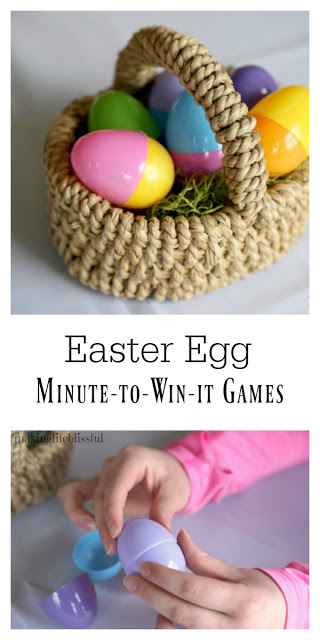 Easter Egg Minute-to-Win-it Games