Hello crafty friends! You are here to make a cute little Buggles craft toy out of your Altoid tins right? This is the right place! I showed you how to make the actual
BUGGLES on the PREVIOUS PAGE
. So now here's the info on how to reuse and decorate your metal container.
* Buggles Craft are copyrighted by Making Life Blissful. They are to only be used for personal, non-commercial use. This post may contain affiliate links.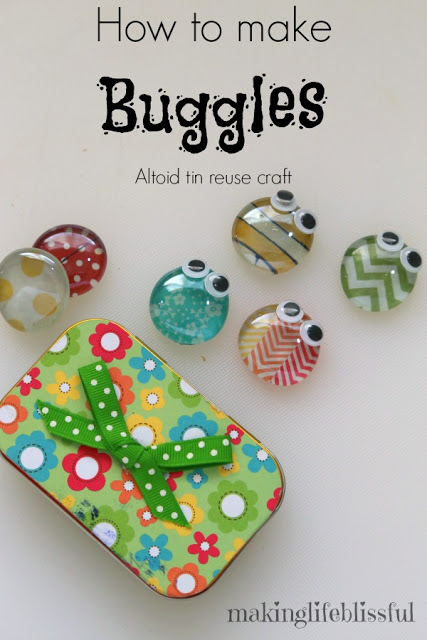 These little buggles are fun for older kids to create, trade, and travel with using the little Altoid tin as the buggles home. Not recommended for children under 3 years old.
What are Buggles? Click the video to find out!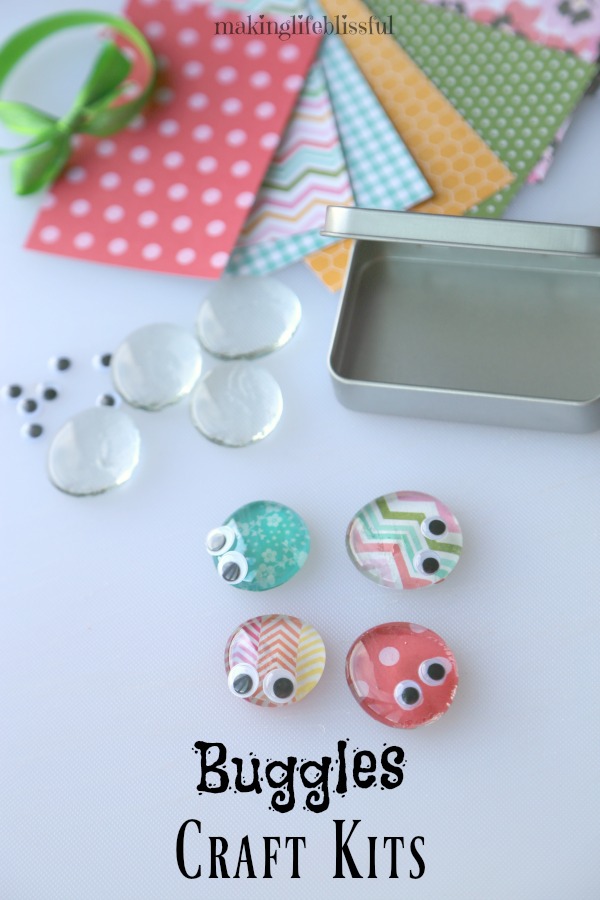 Get the items you need to make Buggles at home (including the metal tin!) and eliminate the search for all the pieces. I do the hard part, so you can do the fun part!

We also have Kindness Buggles Craft Kits for sale. Encourages kindness among children as they do secret acts of service for their friends and family.
How to make the Buggles Craft Home using an Altoid tin: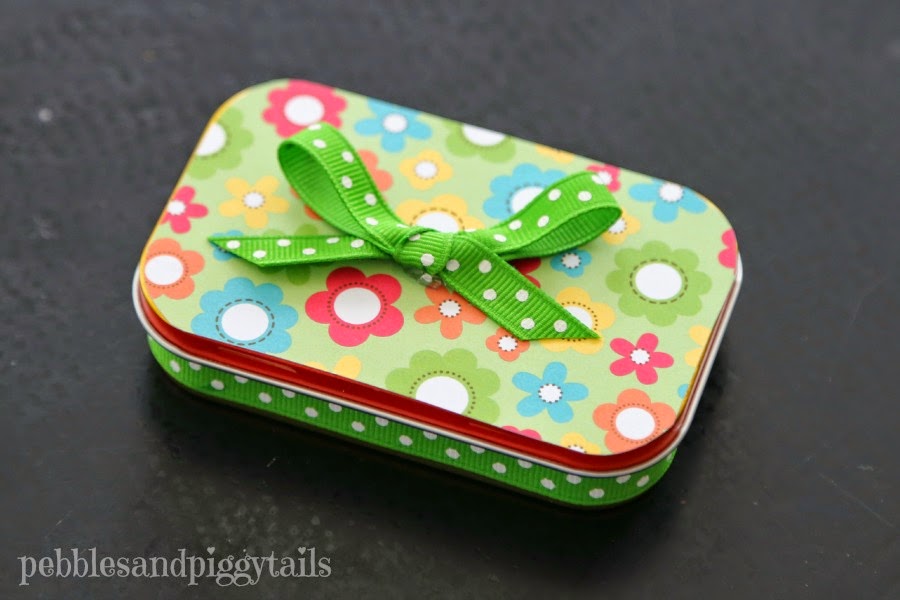 So let's decorate your Altoids tin.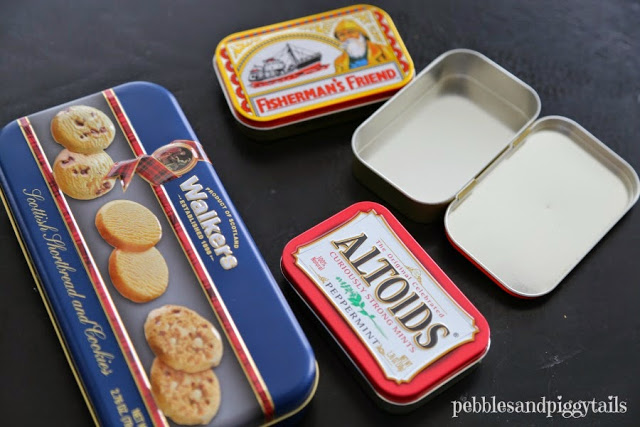 You can use any cute,
little tin
. Save and recycle those metal containers.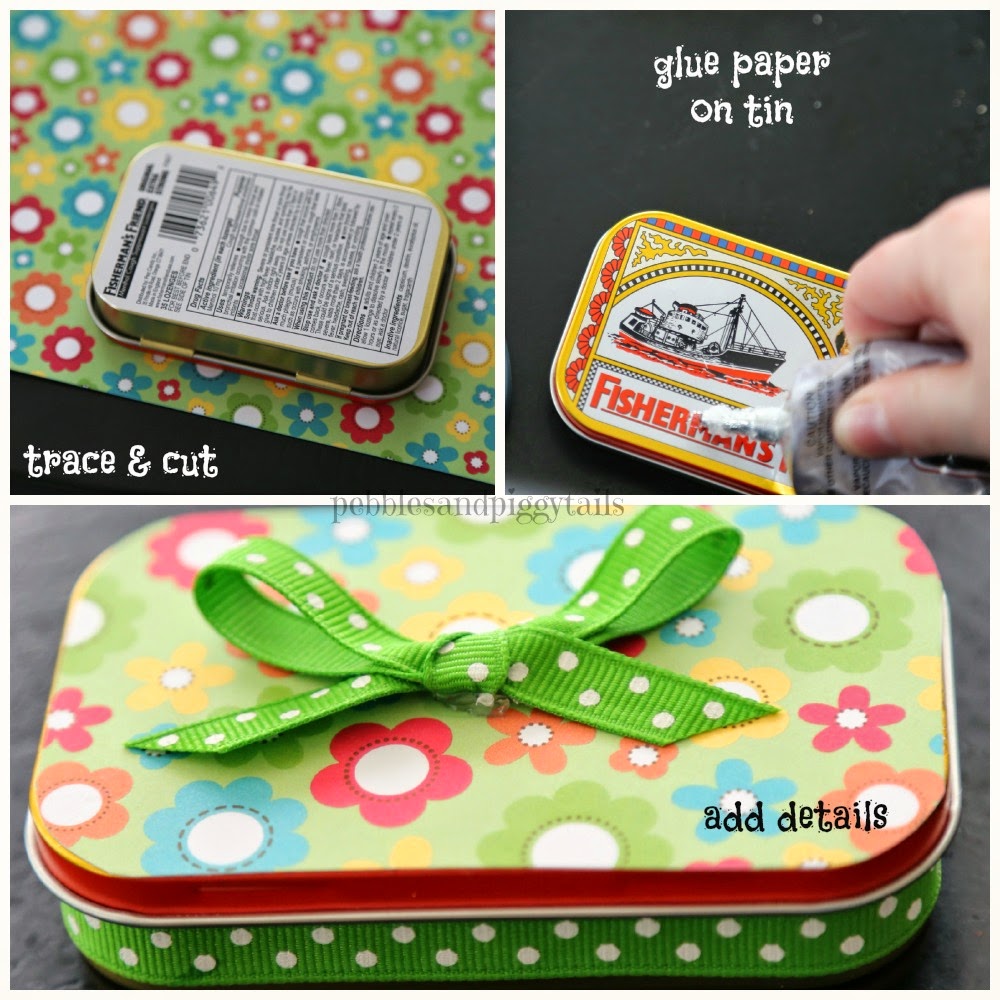 All I did was trace the lid on my scrapbook paper and cut it out.
Then I evenly spread the glue and stuck the paper on.
I glued ribbon around the base of the tine and a cute little bow.
You could add buttons, stickers, tiny gems, etc.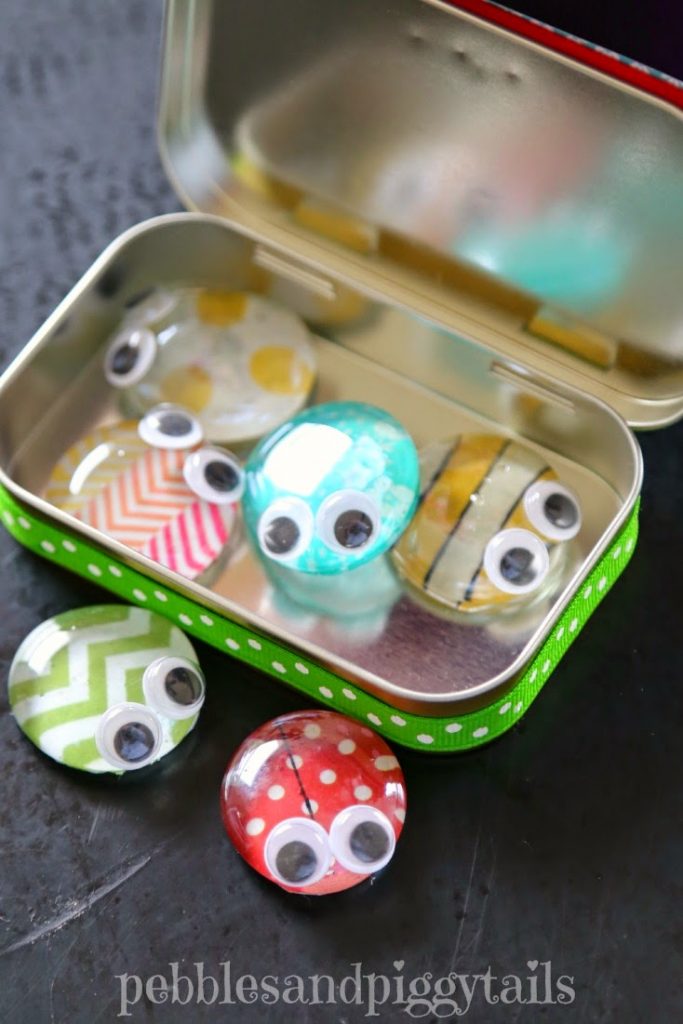 And that's it! Now you have a darling little summer bug collection in a cute case!
I hope this inspires some creativity today!
To learn how to create the cute little Buggle gems visit the PREVIOUS PAGE:

If you like this, please PIN IT or SHARE IT! I truly appreciate your visit!

You may also like: