How to regulate and decrease screen time this summer. Help kids (and yourself) disconnect with media and connect with each other using these 7 tips.
I will be the first to admit that I LOVE my electronic devices, specifically my cell phone. I use it every single day for work AND for fun. It does so much for me, just like a BFF . . . wait, okay maybe not that much, but seriously doesn't our society just adore our electronic screens? Maybe we love them too much. We've got cell phones, video games, TV shows, movies, social media, apps, computers, and so much more. And we bury our faces in them daily–hourly even. If we are not careful electronic screen time will take over our lives, and our kids will remember their summers as a screen reflecting on their face . . . instead of how we remember it with makeshift lemonade stands, helmet-less bicycle rides with friends, and late-night games of Kick The Can. But I'm not saying we should dump them altogether. I believe the internet and electronic devices have a place in our modern society. But I do believe we need to think more about how we use them. We need to train ourselves and our kids how to use them carefully and wisely. So I bring you these 7 ways to stop electronic devices from taking over your life! These tips will give you the parenting power you need to regulate screen time with your kids this summer.
*This post is sponsored by WebSafety. All thoughts and opinions are my own. This post may contain affiliate links.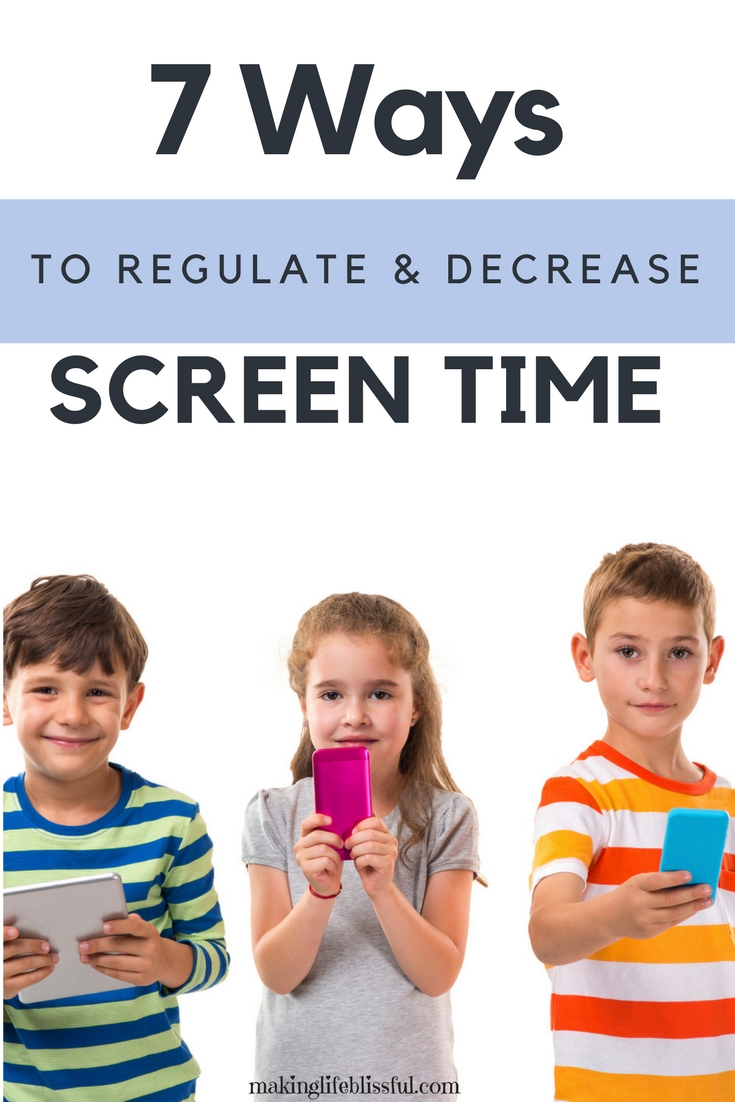 For quite awhile I have been blogging about internet safety tips from a mom's perspective and how to keep your child safe online. As a blogger, I love the internet and believe it can be used for good purposes. But I also believe it needs to be kept in check–at least in our families if we can't control it anywhere else. I have reviewed other internet protection software. I have talked about raising porn-proof kids, and teaching kids internet kindness. This is something I passionately care about! I am always looking for good products, services, and ideas that will keep our kids safe. The internet world is every changing and we need to keep talking about this and learning more.
I know you already know you should limit screen time. We've been hearing it for awhile now. The American Academy of Pediatrics says kids between 2 and 5 years old should only have one hour or less of screen time a day. (Yikes, are we doing that?!?) For kids older than 6, media should not take the place of sleep or physical activity. And what about teens? How do we help teens use their devices wisely? Here's some ideas to start:
7 Ways to Regulate and Decrease Screen Time for Kids
1. Get off your own phone first
Ouch. I said it. I know it hurts, because I love my devices as much as my kids. As parents though, we need to really take a look at how much we use our own device and realize it's quite possible that our kids see our own faces reflecting the glow of a mobile phone too much. They will copy what they see us do. Limit your own screen time to when they are in bed or away from home. Try to be present when your kids are around. Make a conscious effort to talk with them. Eat dinner–phone free. Try to remember what hobbies you had BEFORE mobile devices took over. Schedule a time when your own device is out of sight. This will be hard, but it's the first step to helping your kids have less screen addiction.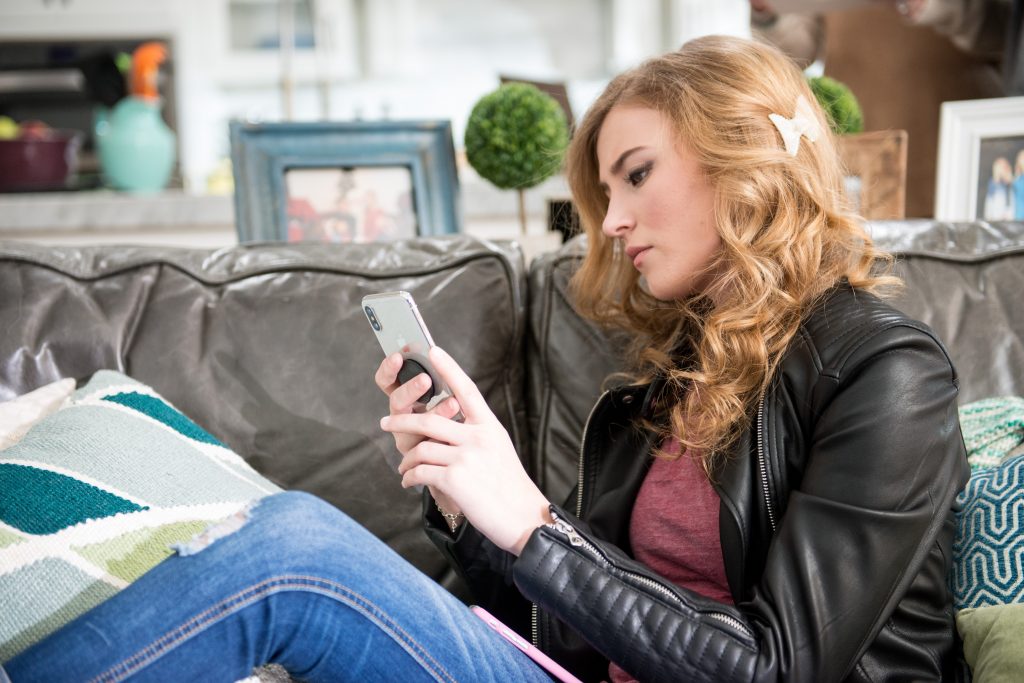 2. Get help with a safety app
If we aren't careful, mobile devices and the internet can basically take over our whole world, and it can be dangerous too. Get a good app to help you regulate kids and their devices. This is a must. It's so hard to keep track of everything, so it's good to have a app or program to make it easier. A good one that I have recently discovered is WebSafety. WebSafety is an app to help parents, protect children and help them use their mobile devices safely. It monitors where your kids are going, who they contact and who's contacting them on their phone. You set up rules and when something that you want to know about happens, you get an alert. This app monitors A LOT and you can set time limits.
Monitors text messages and social media use as well as bad word use.
See what photos your kids are posting or interacting with on Facebook and Instagram, and know where they are too.
Sends real time alerts when they see dangerous activities or cross boundaries you set.
If you download the WebSafety app, you can start a 30-day free trial and it's only $5.99 per month if you decide to stick with it. Get the help you need with a good safety program.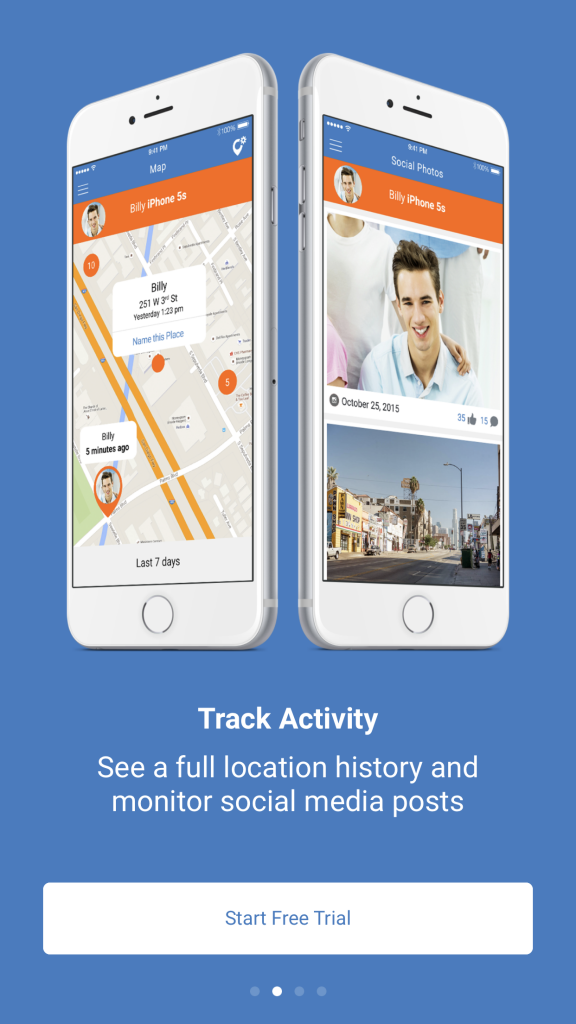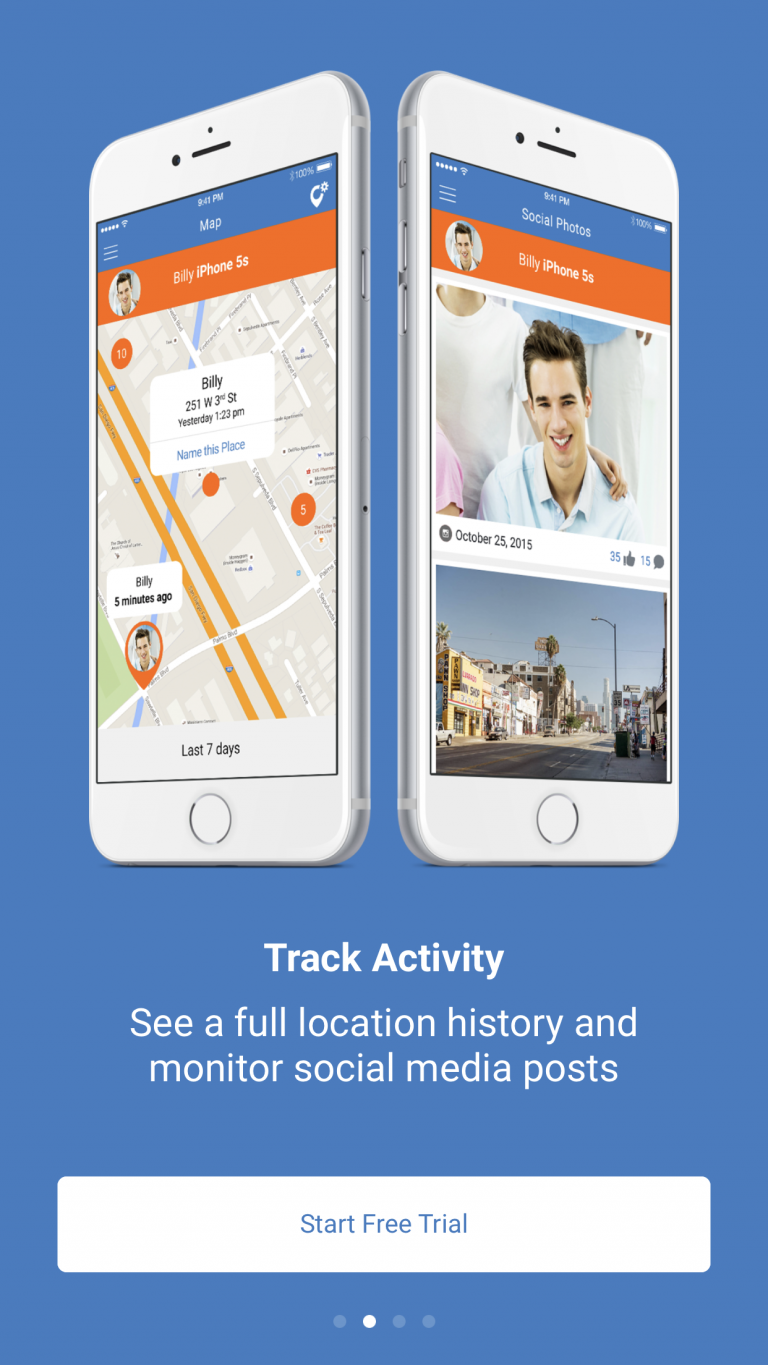 3. Give your child some work to do
I know the Pinteresty thing to do each summer is to create a bucket list of amazing activities, summer camps, and day trips to do with your kids all summer. And that's fine. But realistically you won't be able to take them to a children's museum or water park every single day and they'll be right back on their phones and tablets. So here's a solution: give your child chores. Work is good for a child and it will keep them off their device. When a child is busy with chores they learn to persevere, get through hard things, and have more confidence in themselves. I keep hearing that teaching children to work is becoming less and less "popular" in society. Well, this article from the Boston Globe explains why doing chores is good including this little bit of info:
"A University of Minnesota analysis of data collected over a 20-year period found that the best predictor of success in young adulthood, on measures related to education completion, career path, and personal relationships, was whether they had begun doing chores at an early age — as young as 3 or 4."
Give them daily chores. It won't kill them. And you'll see many benefits–including less screen time.
4. Teach them why
Remember how we've been told that kids (including teenagers) do not have fully developed brains? It's true. They still need us to help regulate things. However, they also want to know and understand why we have rules. I have found that it is super helpful to teach my children about why too much screen time can be bad. We talk to them often about how it can suck them in and make them forget things they really need (or want) to do. We discuss the dangers of pornography, online predators, and cyber bullying. I often remind them of the false reality that the internet and social media can create and make them aware of depression, lack of friendships, and anxiety that can come from it. I don't forbid devices completely. And I let them see the fun side too. But I let them use electronic devices in stages and teach them as they go along why we need to be careful. This helps so much when it's time to turn a device off. There's less complaining and whining because they understand that it's important to take a lot of breaks from electronic screens.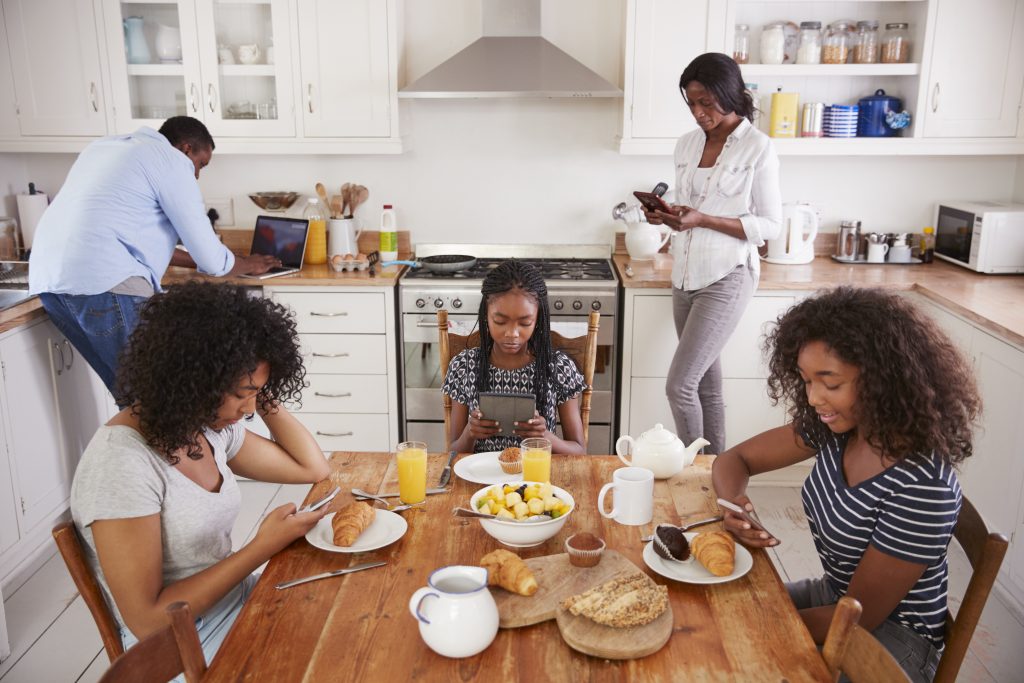 5. Plan your screen time
Another simple way to control too much phone and tablet use, is to plan it out ahead of time. Instead of taking it away completely, help your kids learn to regulate it by planning. Schedule times that are good for screen usage and times that are not. (This is another way that an app like WebSafety can help). Set some rules like no phones at the dinner table, or no devices in their bedrooms and stick to it! (That's the hardest part). You could also plan a certain amount of time for kids to be on screens each day, and when that time is up, put the devices away and move on.
6. Help kids relieve stress without devices
Many kids (and adults too) are using their electronic devices as a stress reliever. One of the main things I like to do when I'm stressed out is binge-watch my favorite movies or TV shows. But it's important for all of us to know how to relieve stress without cell phone. Little by little, help them relieve stress in other ways, such as: talking out their problems with someone, taking family walks, reading a fun book, playing sports, doing something artistic, or writing out their feelings. Remember how we all used to do these things BEFORE we had our own personal devices? They still work.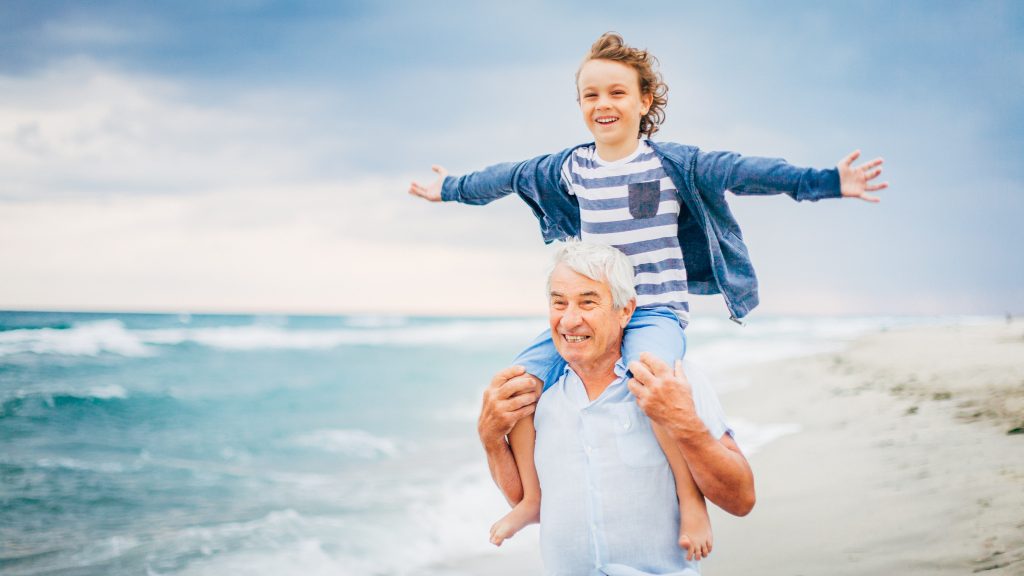 7. Let them be bored
Let your kids be bored. It's okay, I promise. When kids are bored they may whine and complain. It's okay. When kids are bored they may drive you crazy. It's still okay. I tell my kidlets all the time, "It's okay to be bored." They hate that I say it, and it'll be one of those things that I'm remembered for at my funeral . . . but out of boredom comes invention. A bored child will eventually figure out something to do. They may do something creative, or use their imagination, or better still . . . they may just sit and think about stuff. And that's okay.
I wish you all the strength and sanity that you will need this summer to keep electronic screens from taking over your kids and family! You can do it!
And if you are interested in the WebSafety App, here's a video for more info: https://youtu.be/z44B_24T6x8
You may also like: