How to teach your kids to be kind on the internet using the free Be Internet Awesome games and lessons from Google!
Parents, this article is a must-read. Give me five minutes to tell you why. When I first started blogging 5 years ago, the internet was a place that I felt was still very dangerous for kids. As a parent I did not see enough information being taught to children and teens about the dangers of technology. I began writing articles and reviewing products about keeping kids safe on the internet to bring more awareness to this issue. As I blogger, I appreciate the online world so much! I love the ability to share goodness across the world and learn new skills with just a few taps on the keyboard. BUT I also believe it's only a good place if you know how to use it correctly and in a positive way. The internet and mobile phone technology is often uncharted territory and so children must be taught how to handle the online world safely. They need to practice it and be given the skills to be smart online. Thankfully, nowadays communities and companies are recognizing the need to educate and safeguard our youth. One of these companies is none other than the internet giant Google. Google has created Be Internet Awesome, a multifaceted program designed to teach kids the fundamentals of digital citizenship and safety so they can explore the online world with confidence. It's powerful. It's helpful. It's just what we need in our families and schools to teach kids online kindness, respect, and safety. Oh, and did I mention that it's FREE. Yep, it is completely free.
*This post is sponsored by Google and I am part of the Forward Influence Network. I was asked to review this product and share my opinion with my readers. I am compensated for my time but I am not told what to write. All opinions are completely my own.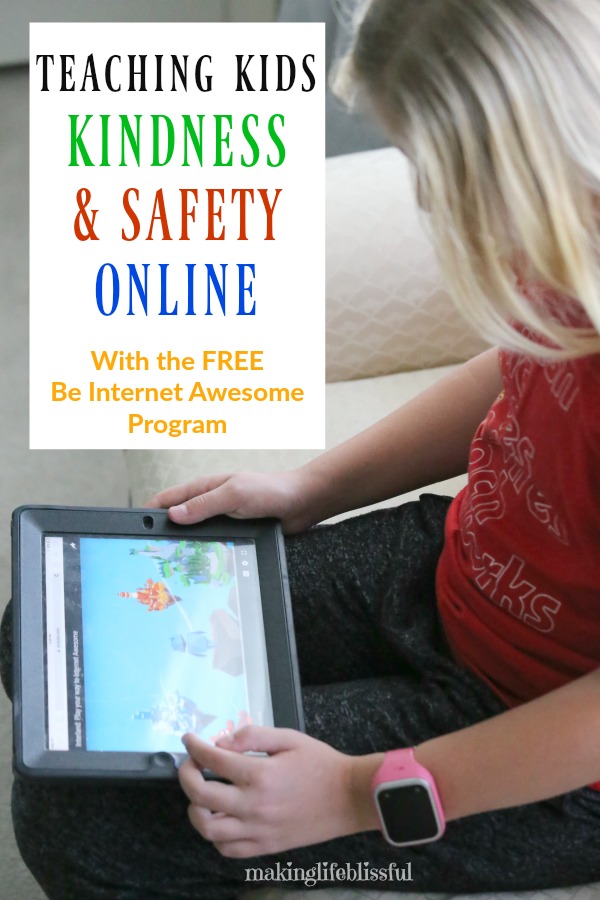 For quite awhile I have been blogging about internet safety tips from a mom's perspective and how to keep your child safe online. As a blogger, I love the internet and believe it can be used for good purposes. But I also believe it needs to be kept in check–at least in our families if we can't control it anywhere else. I have reviewed other internet protection software. I have talked about raising porn-proof kids, and more! This is something I passionately care about! I am always looking for good products, services, and ideas that will keep our kids safe. The internet world is every changing and we need to keep talking about this and learning more.
For an explanation about the different kinds of dangers for kids on the internet and tons of safety information, read this article from Top VPN Canada and their Internet Safety Tips for Kids (25 Tips That Every Parent Must Know).
I was so excited to Be Internet Awesome program with my family! As I mentioned, I am a big believer in teaching your kids about how to be safe online. It's all about being SMART, ALERT, STRONG, KIND, and BRAVE on the internet. And what I love about this program is that it comes with a wonderful curriculum and family guide (coming soon!). This is a complete resource with the basics your family can build on and play with or learn together. There are also computer games called Interland that go right along with the lessons and totally reinforces all the skills you teach your family.
How to Teach Your Kids to Be Kind on the Internet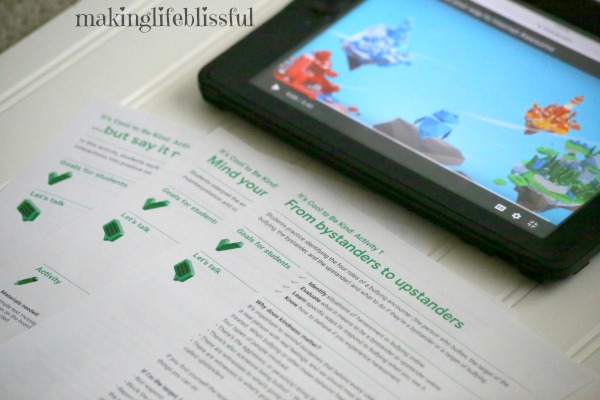 My husband and I sat down together last Sunday and had a real, candid conversation with our kids about the internet and how to be smart. Using the curriculum provided, my husband and I taught our children about sharing appropriately online, recognizing scams or fake identities, creating strong passwords, and being upstanders to stop cyberbullying. We especially focused on how to BE INTERNET KIND and to make the internet a positive place. We learned that being an "upstander" is someone who helps in a cyberbully situation by supporting the person targeted or stopping the incident. We learned to be careful about the tone we use when texting or commenting online and to not read too much into the tone of others, because it's easy to misunderstand someone online. When it doubt, it's better to talk face to face if there is a misunderstanding in online communication. My children are teens and tweens and this content was very relevant to them. The teacher curriculum is geared for grades 3rd-6th, but we still found the information to be very helpful for teaching our kids. Our older kids had a lot of examples and real life situations they could share. It was an awesome discussion and I highly recommend doing this with your family!
And you know what we realized most of all? We realized that our kids WANTED to talk about this. They want to discuss these issues of online safety in the security of their own home. They wanted guidance. They want to be prepared and know what to do in different situations when dealing with online communication. The skills they learn in this BE INTERNET AWESOME program gives them power to make good choices. They feel like they have the skills to make the internet a good place.
Parents please look into this at g.co/BeInternetAwesome and give it some thought. This is one of the BEST educational tools that I have found out there for teaching online safety. Nothing is better than teaching your kids in your own home. This curriculum can also be taught in your child's school. Tell your kids' teachers about it! Spread the word! Let's get this free program going everywhere and keep our families safe.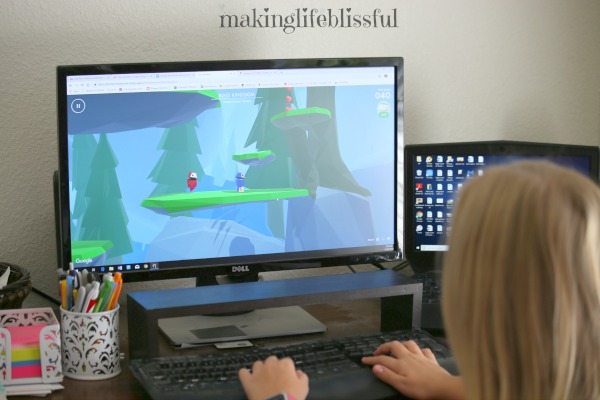 Along with the lessons, we of course had to play the Interland games. Put your kindness skill to the test and go play these games with your children at g.co/KindKingdom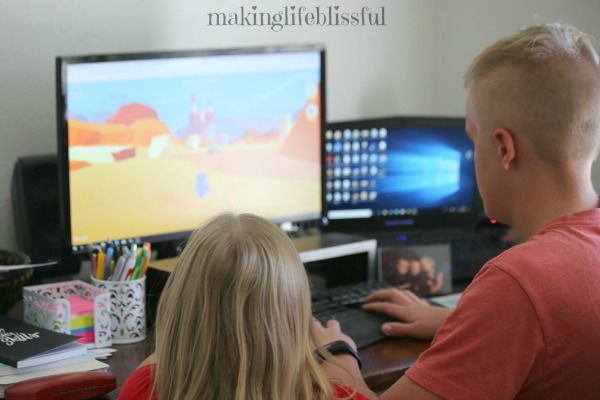 As a family we came up with 17 ways to spread random acts of kindness on the internet. Check these out and use some of them to BE INTERNET KIND and spread kindness online. The Golden Rule still applies, even online!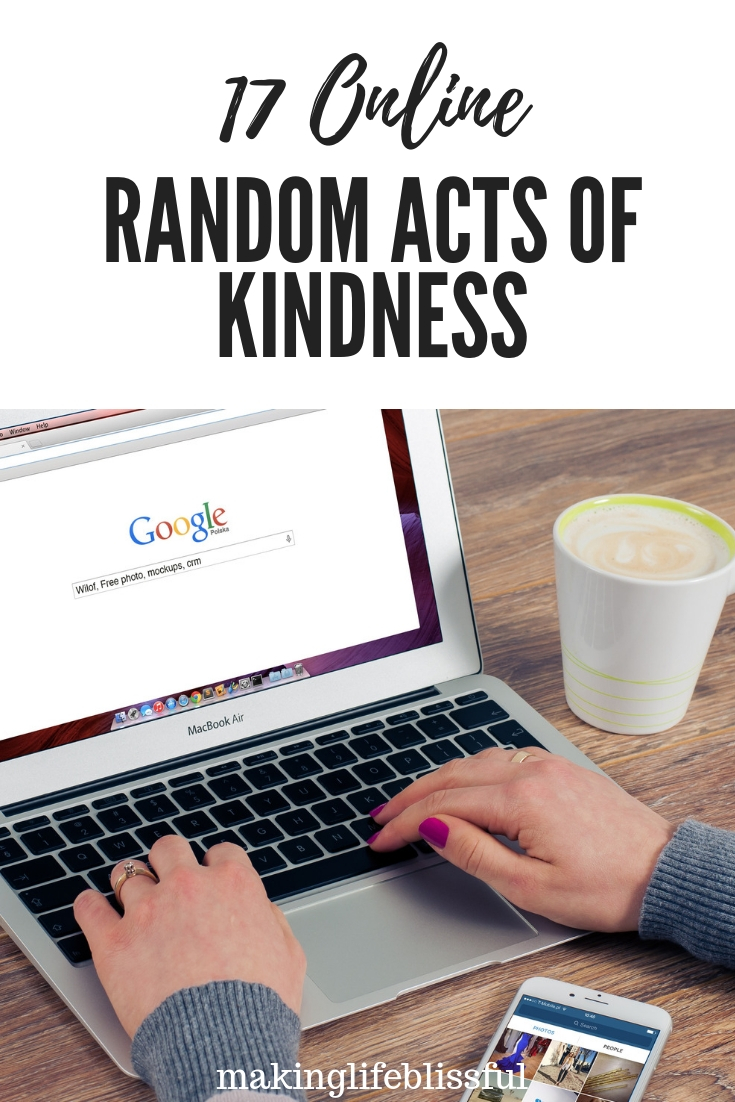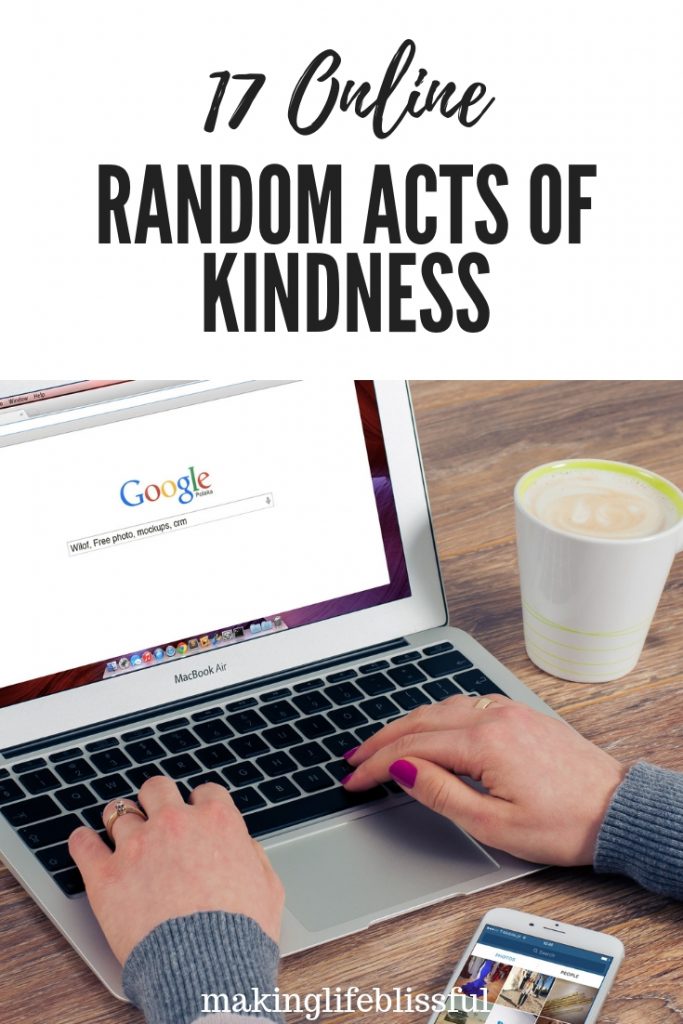 Be Internet Kind:
17 Online Random Acts of Kindness
1. Post a motivational quote that will help others get through their day.
2. When a friend share that he/she is struggling with something, show support by giving words of encouragement.
3. "Like" your friends' most recent social media post, even if they aren't the most popular person.
4. Post funny memes that don't poke fun at other people.
5. When a friend posts a selfie, leave a compliment for that friend that has nothing to do with their looks or beauty.
6. If someone leaves you a mean comment, don't fight back. Instead ignore it or respond with kindness. You can also just block or report the person if necessary.
7. Don't be an internet TROLL. Don't go around being negative and mean on the internet. It's okay to speak your mind if needed, but do it with kindness.
8. As much as possible, leave sincere compliments on other people's posts.
9. Pick 3 different friends each day to comment with a positive emoji or "thumbs up".
10. When you see negative or mean comments on a post, respond with a positive comment and encourage others to do the same.
11. Don't like or share other people's mean comments or posts.
12. Remember there's a real person behind that avatar or username. If you wouldn't say it to them in person, don't say it online.
13. Think before your post. In the comment, post, or discussion, are you trying to help someone, start a conversation, give information, or solve a problem? Or are you trying to hurt, demean, or look better than someone else? Think about it first.
14. If you make a mistake and hurt someone (even if you didn't mean to) apologize. It's okay to say sorry.
15. If someone hurts you, even if it's accidental, be sure to forgive them and move one. Don't retaliate.
16. Use your nice words, just like mom taught you. We can always use more of the "please", "thank you", and "you're welcome".
17. Give others the benefit of the doubt. Everyone is struggling in some way, so it's better to just be kind.