Easy as can be Printable Valentine Cards for use with balloons, bubble gum, bubbles! These are perfect for class Valentines and are a nice, affordable replacement for candy Valentines. These printable cards come in 2 sets. There are bubble cards (best for attaching to a container of bubbles or some bubble gum), and there are balloon cards (can be attached to un-filled or filled balloons!) Both sets them come with cards that say: "You BLOW Me Away!" and "You BLOW My Mind!" Print out as many as you need and save for next year too! These also work for holiday neighbor gifts, birthday party favors, and much more! These are FREE and included in my Free Printable Library that is available to all members of my email list.
*This post is sponsored by Oriental Trading Company. OTC sends me products to use so I can share fun ideas with my readers. This post may also contain affiliate links at no cost to my readers.
Bubble Blow My Mind Free Printables!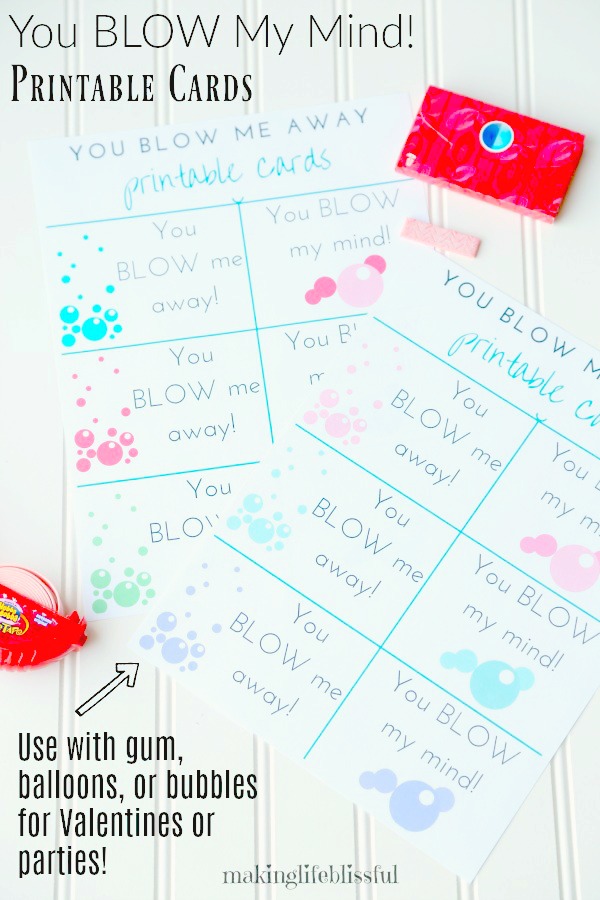 Join my email list to get access to my FREE printable Valentine cards.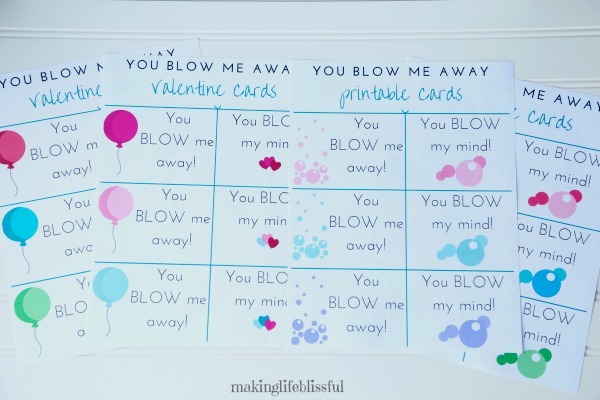 If you want MORE Valentines AND PRINTABLES ideas, visit HERE!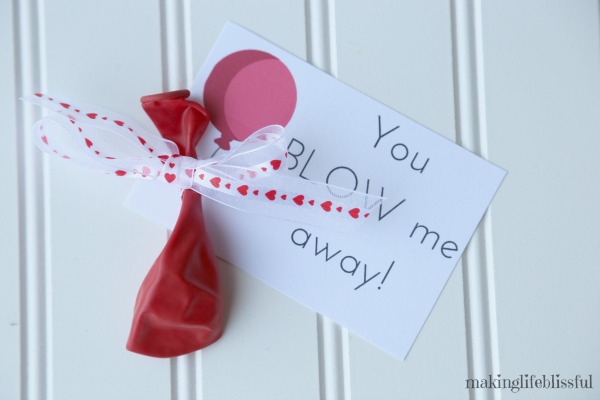 To make these an affordable NON-Candy Valentine, use simple birthday balloons. These balloons are easy to find and cheap to purchase. This makes a great Valentine or party favor for a large group.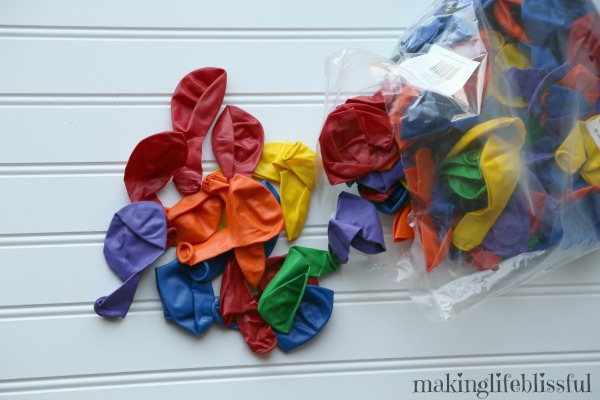 I got a big bag of balloons from Oriental Trading Company. They are a great price there.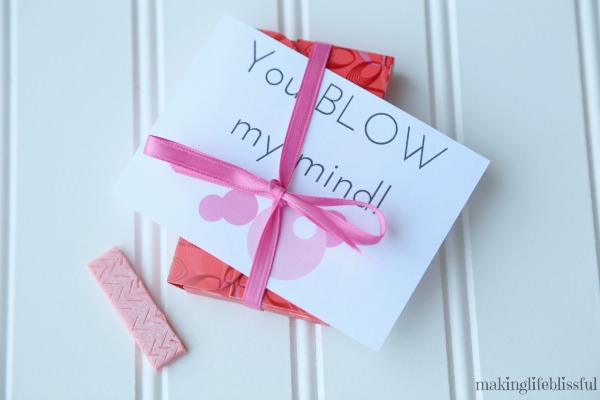 These cards are very versatile and you can use them for anything that BLOWS. Here I used them on a pack of bubble gum but they would work well with a little container of bubbles too or a fun bubble wand or blow horn. The possibilities are endless! I wanted to make this set easy to use for many ideas. So enjoy!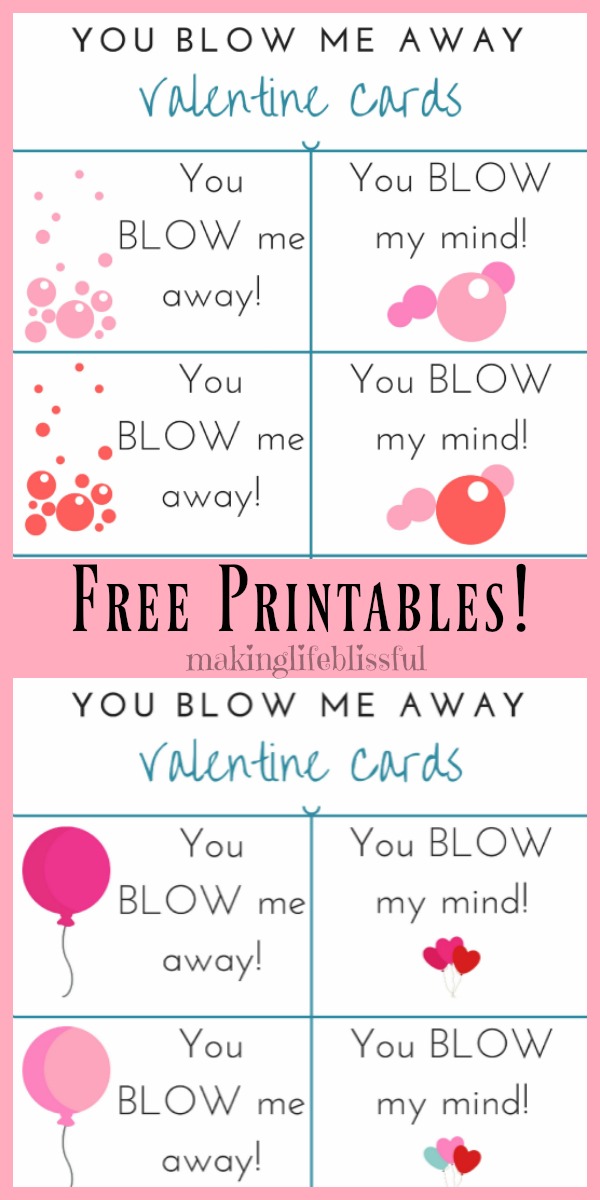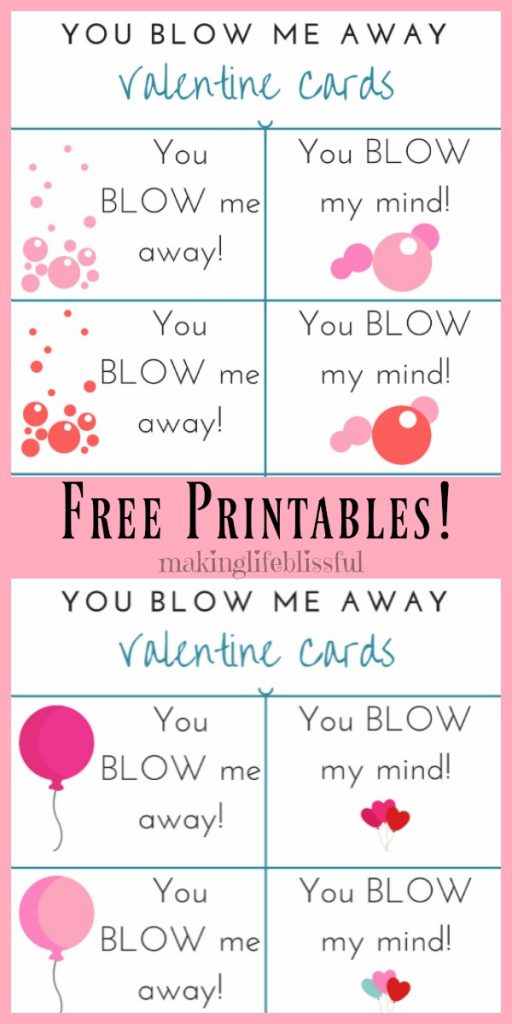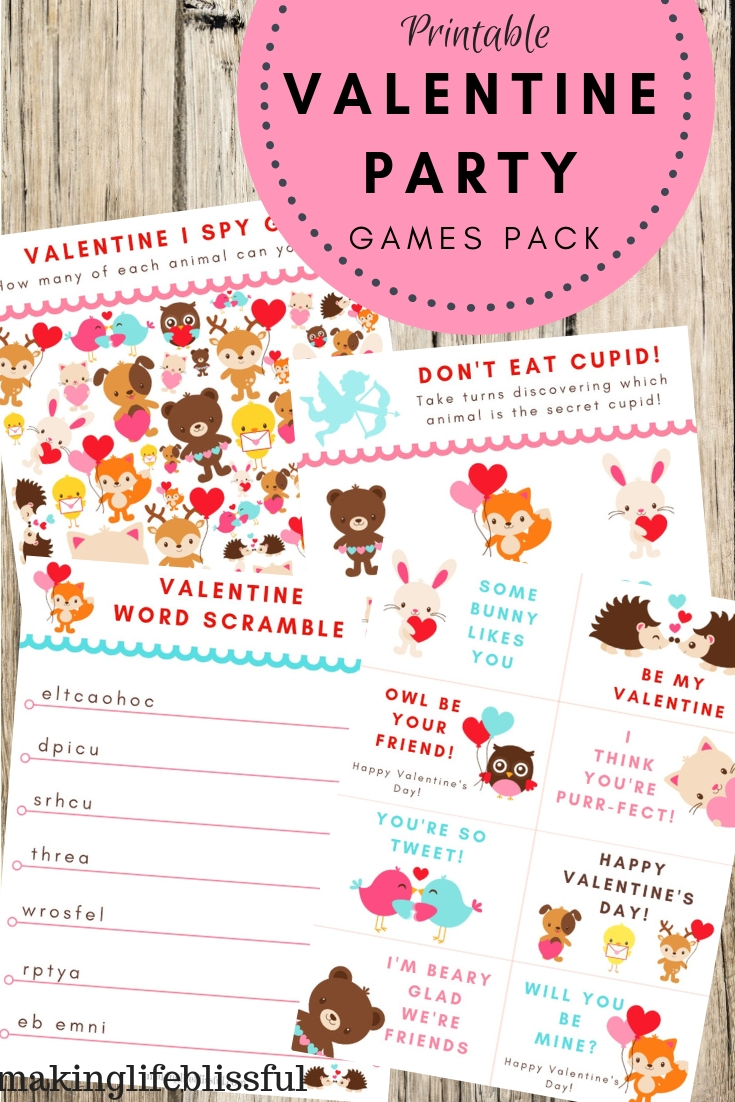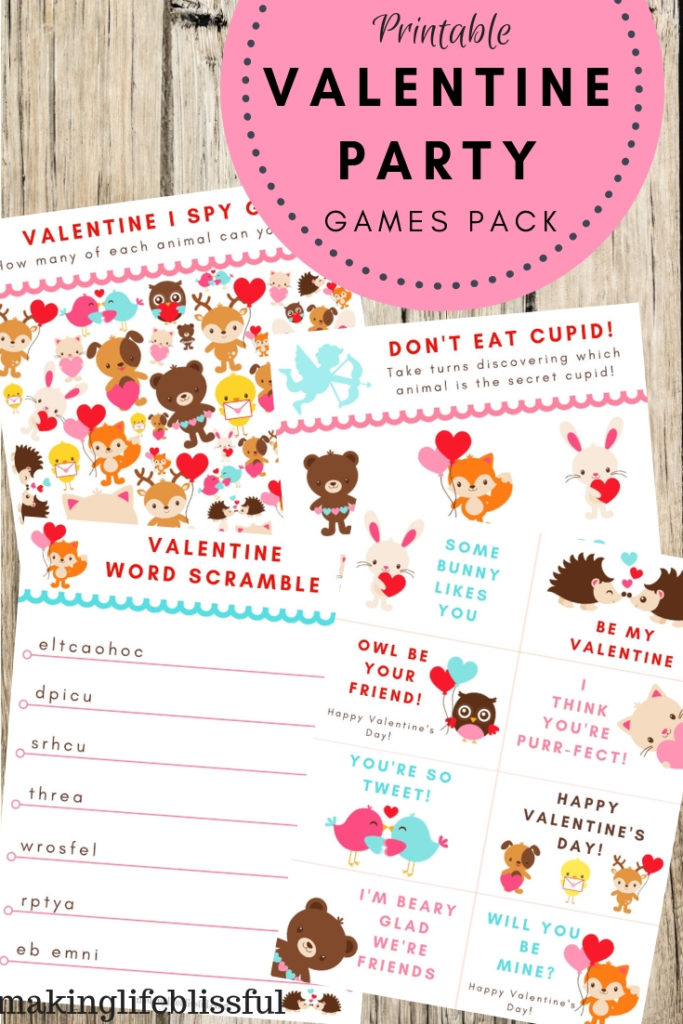 This Printable Valentine Pack includes darling Valentine cards, and Valentine games like I Spy, Word Scramble, and Don't Eat Cupid
[soliloquy id="6018″]