How to make fresh strawberry syrup in five minutes or less! A delicious homemade syrup for pancakes, waffles, and even ice cream!
Hello! I'm glad you are here looking for the easiest fresh strawberry syrup on the planet! I learned how to make from Grandma B. when I was just a newlywed. This homemade strawberry syrup takes only 5 minutes (or less) and it's so good. It's great on pancakes. It's perfect for ice cream. It is syrup HEAVEN. I've caught my kids eating it by the spoonful . . . so watch out.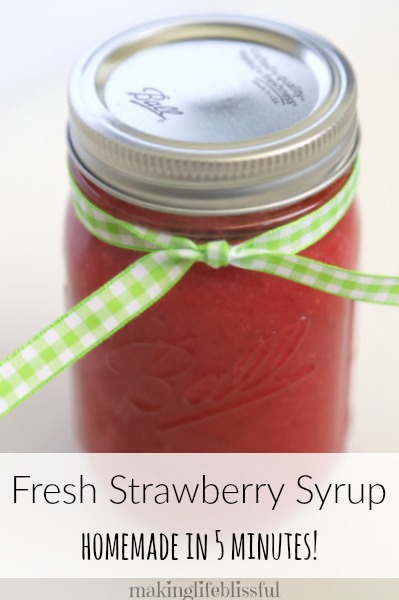 This easy strawberry syrup is a family tradition and we always have it with the BEST EVER WHOLE WHEAT PANCAKES. Fresh strawberry syrup is also delicious on waffles, crepes, or french toast.
I've used it on strawberry shortcake-type desserts like our fresh berry trifle dessert recipe. It would also go really well with our French Toast Breakfast Trifle.
I have also dropped a few spoonfuls of this into my blender when I make smoothies or shakes. And, I've used it to make fresh strawberry Italian sodas. There's so much you can do with this.
I have also made fresh strawberry-orange syrup which is a nice twist on homemade waffles in the winter.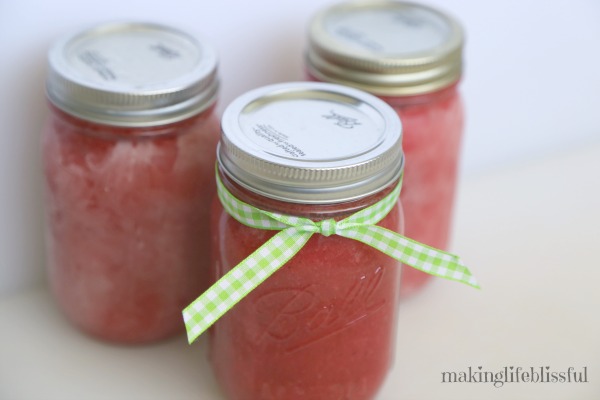 Make it freezer strawberry syrup! The best part of this homemade syrup is you can make huge batches of it in such a short amount of time. When the strawberries go on sale, I make tons of this and FREEZE IT in jars. It lasts up to a year or more in the freezer.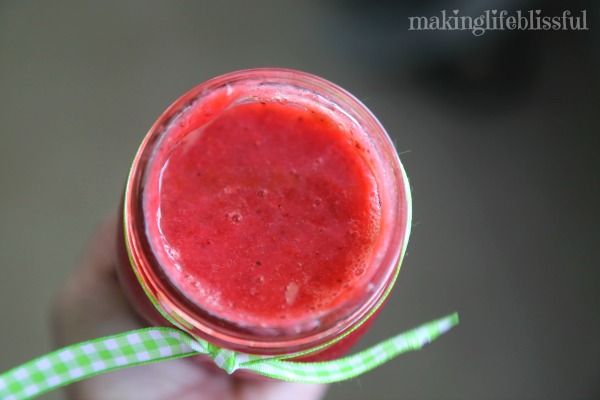 Look at that bright, red strawberry color! I love how homemade strawberry syrup is not that dark color of the store-bought stuff. Instead DIY strawberry syrup is bright and fresh!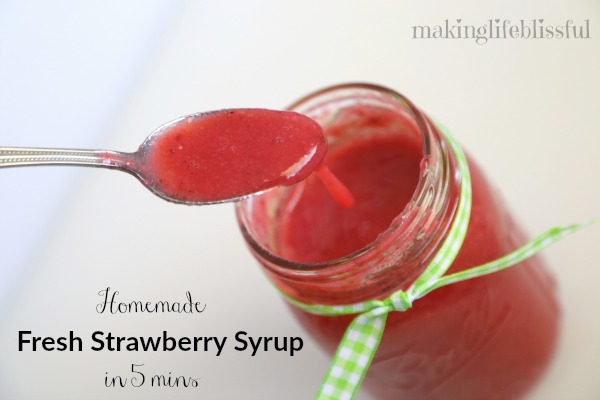 Fresh Strawberry Syrup Recipe
Add to the blender:


4 cups of fresh strawberries (cut off the tops)
3/4 cup of sugar (more or less to taste)


Blend until smooth and serve on pancakes. That's it! Makes about 3 cups of syrup. We put ours in canning jars and put in the freezer for a snowy day. This stuff is also DIVINE on top of vanilla ice cream.
Seriously, wasn't that just the easiest thing ever! Fresh syrup in just minutes!
We use our
Blendtec Blender
(we've had it for 16 years and it's still works great!). It's easy to clean and it blends almost anything, plus it comes with a great guarantee. LOVE BLENDTEC!


You may also like: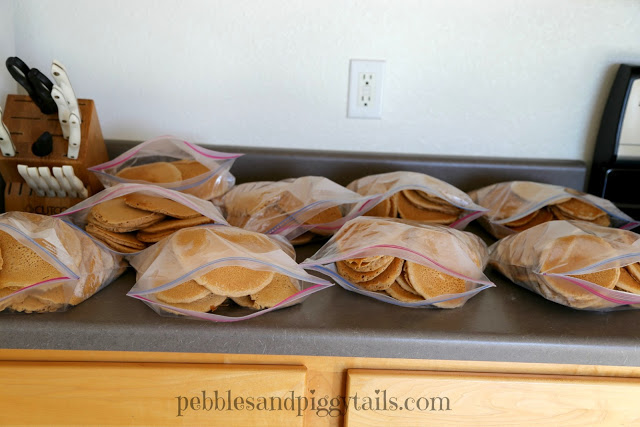 *This post may or may not contain affiliate links. The recipes, ideas, and opinions are all my own.