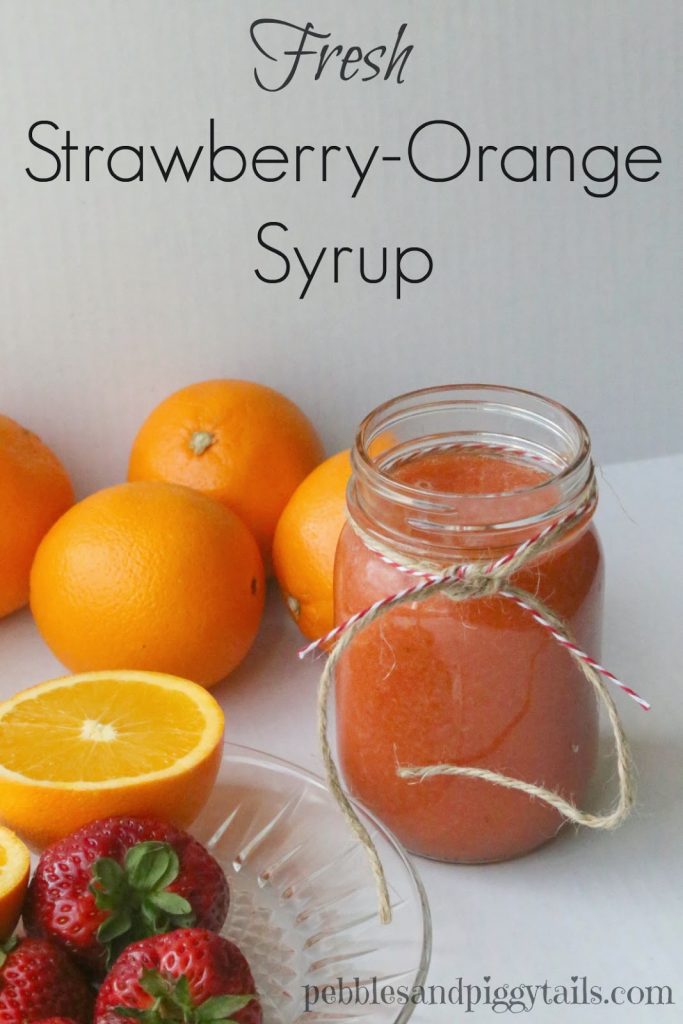 I have a yummy recipe for you today. Remember my
Fresh Strawberry Syrup recipe
? Well, while making waffles the other day I had a craving for the unique flavors of strawberry and orange together. So I came up with Strawberry-Orange Syrup. And oh my . . . it's so fresh, so sunny, and so easy.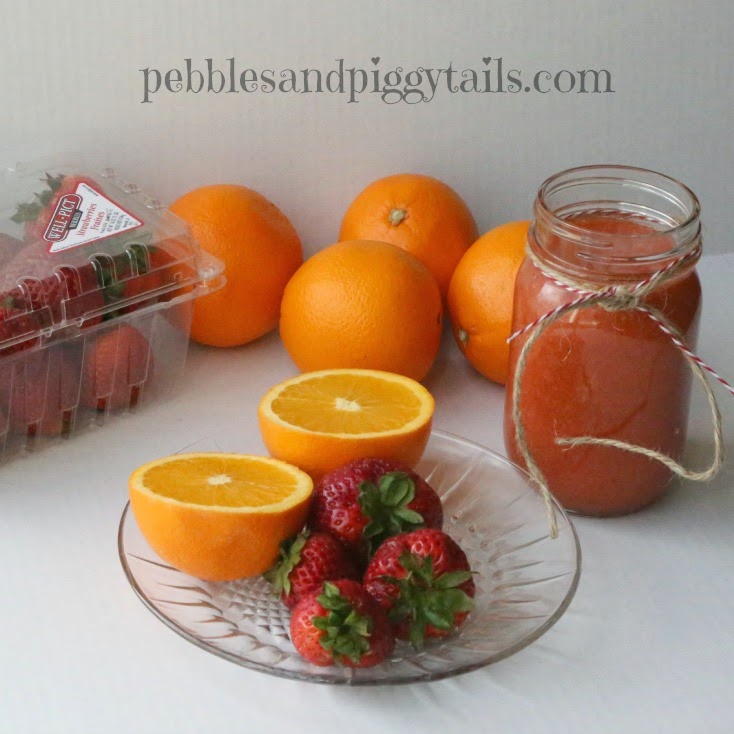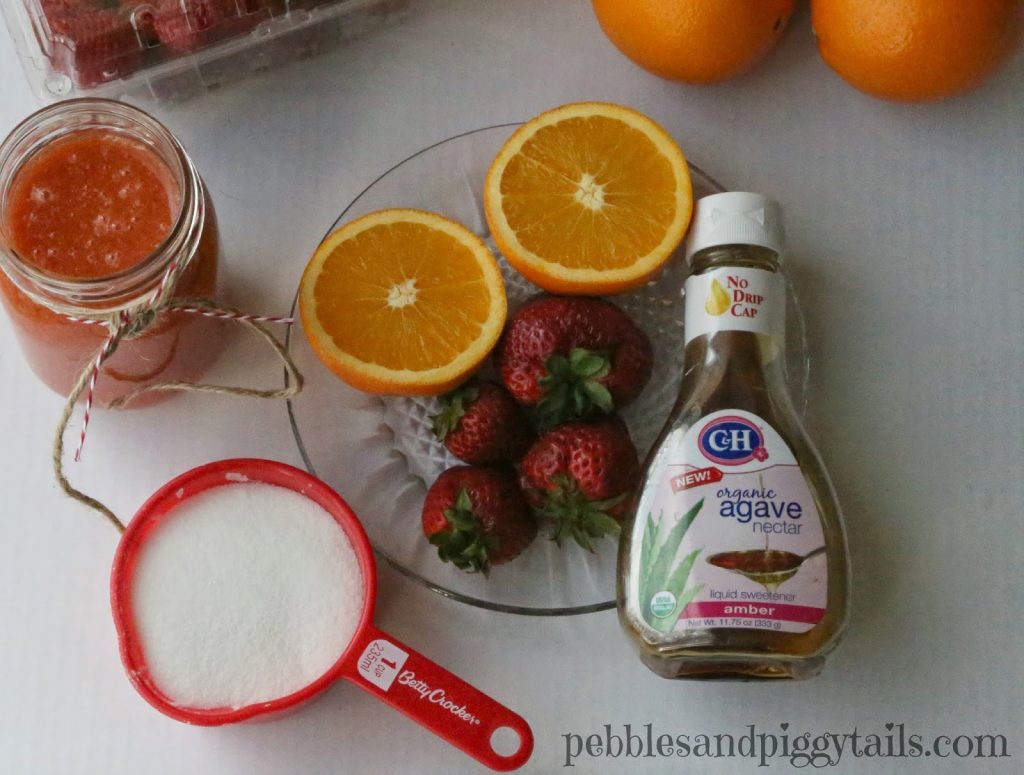 Strawberry-Orange Syrup
2 cups of strawberries (about 1/2 of a 16 oz package)
2 oranges
2 TB orange zest
1/2 cup to 1 cup sugar (to taste)
2-4 TB agave nectar (optional)
var r = document.URL;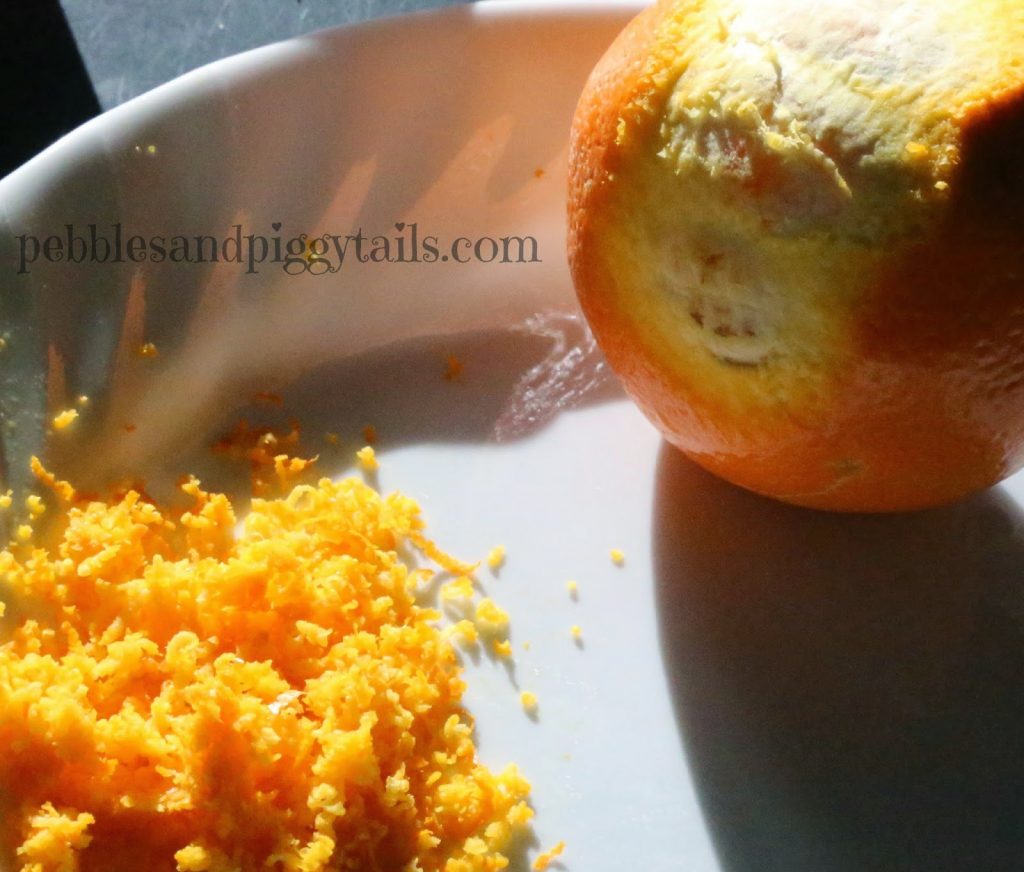 Cut the tops off your strawberries. Zest the peel of your orange (I use a grater).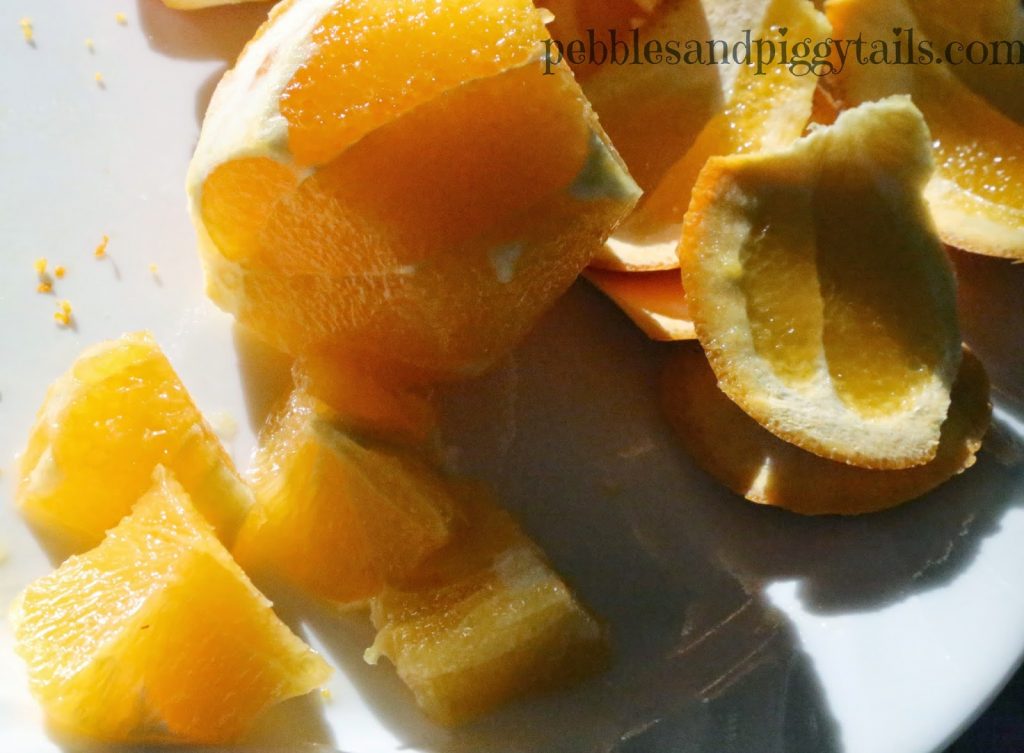 Cut off the peel of your oranges and slice it into quarters. You can just peel it by hand, but I like to slice it off with a knife so I don't have the white pith in the syrup.
Put all the fruit and zest in the blender. Add the sugar and agave syrup a little at a time. You'll want blend it a little and then test the sweetness. Add more if needed, but don't over-sweeten it. You can use all granulated sugar, or you can use all agave syrup. I used a little of both until I liked the sweetness of it.
P.S. I LOOOOVE my blender!!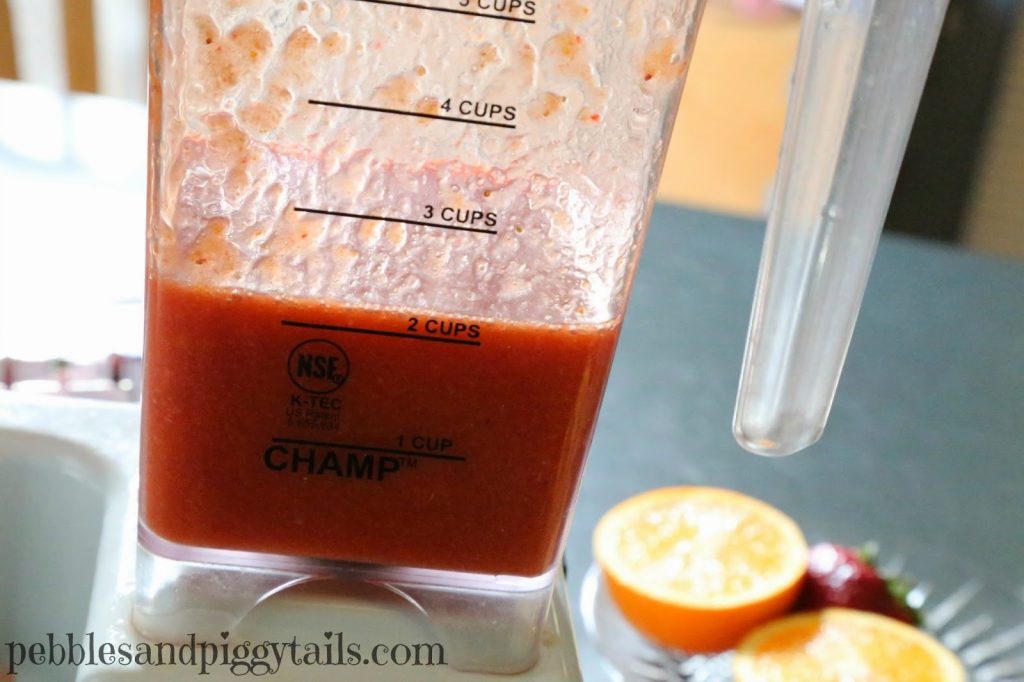 This recipe makes approximately 2 cups of syrup when it's blended.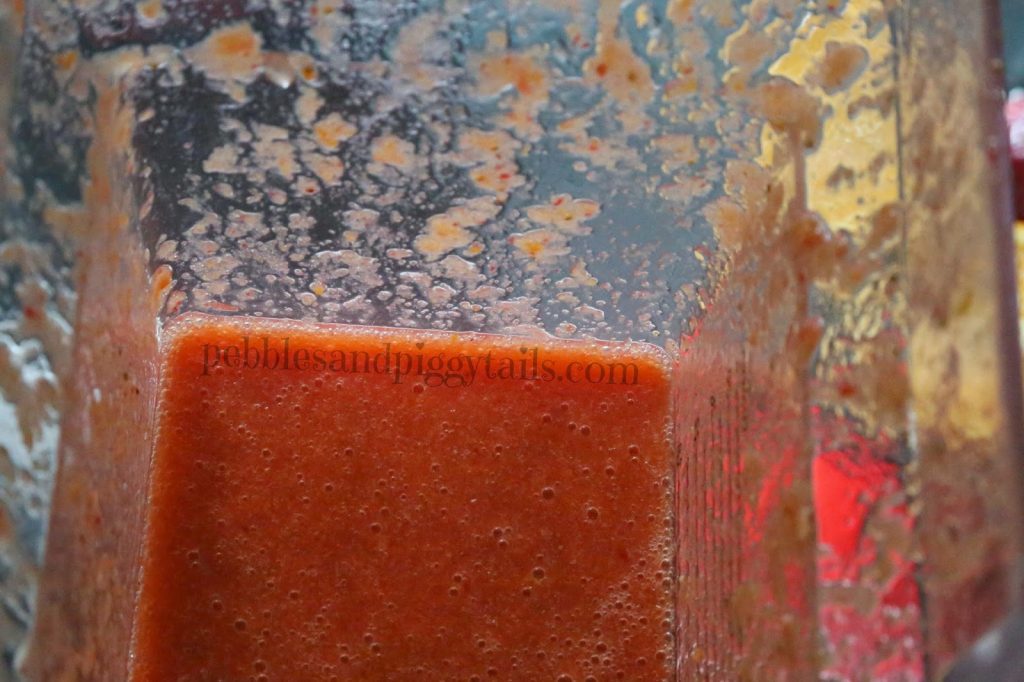 Blend until nice and smooth.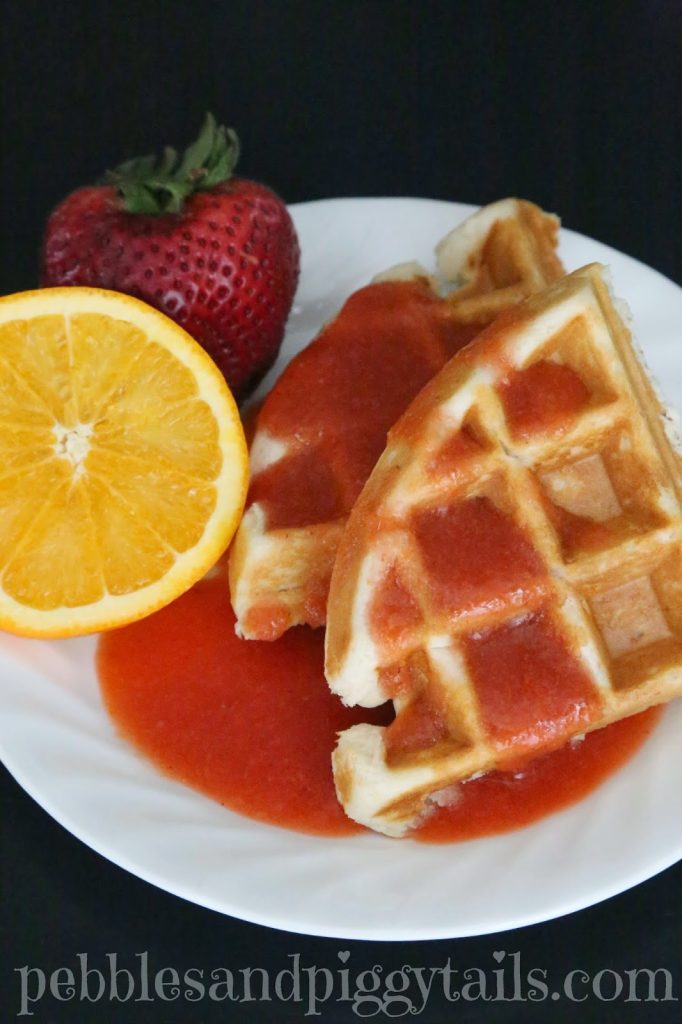 Serve immediately with your favorite breakfast foods.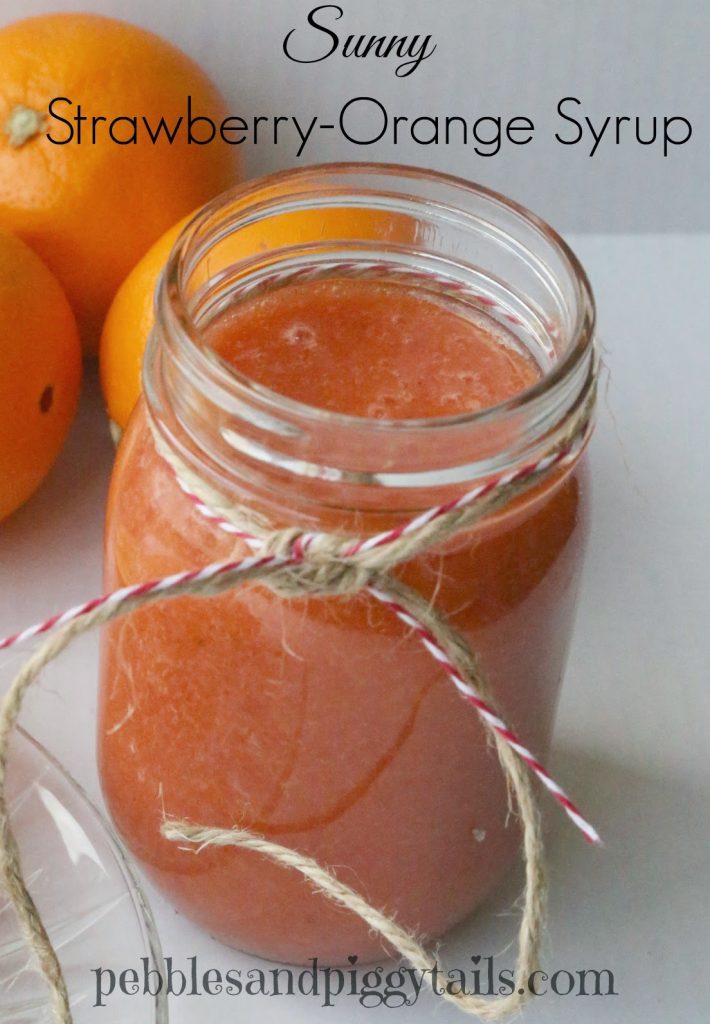 I like to put the syrup in jars and freeze for later. It will also stay fresh in the fridge for about 1 week.
What kind of fresh fruit syrups do you make?

This post may or may not contain affiliate links.