Toffee dip that is to die for! It's only 3 ingredients and you'll want to lick the bowl!
Have you ever had heaven in a bowl? I have. This toffee dip for apples is exactly that. Pure heaven. I first learned about this dip when I lived in Arkansas (the land of comfort food and blessed hearts). My friend Alison made it often. I died and went to heaven the first time I tried it. And the best part about this apple dip? It's quick. It's easy. It only has 3 ingredients. And it's just pure heaven–did I already mention that?
*This post may contain affiliate links.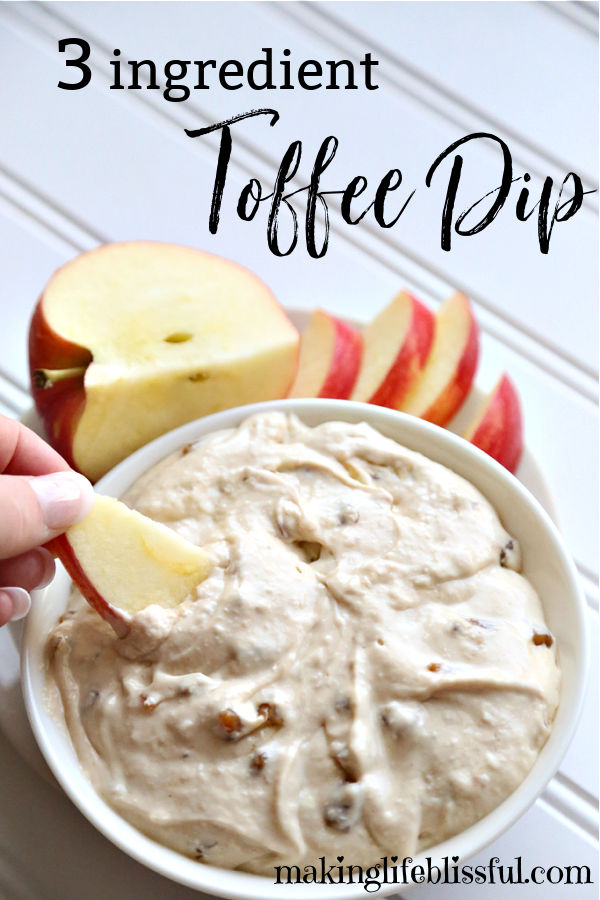 Whoever thought of the perfect combination of toffee, cream cheese, and apples is just a pure genius!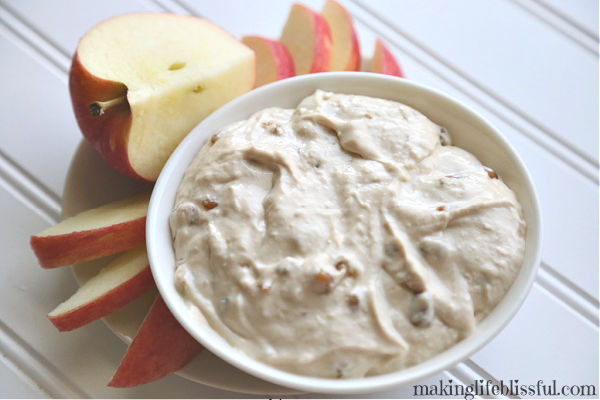 If you like this recipe, you may also like one of these delicious fall-inspired recipes:
Perfect English Toffee Tutorial
Potato Flake Cinnamon Roll Recipe
Apple Pie Pancakes with Buttercream Syrup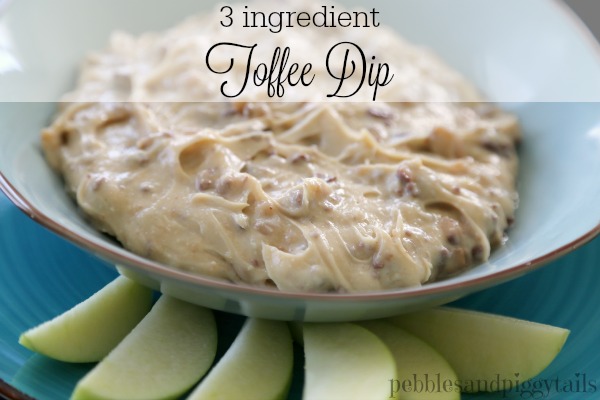 3 Ingredient Toffee Apple Dip
Before you read on, don't forget to sign up for more blissful inspiration!
Easy 3 Ingredient Toffee Apple Dip
(Heaven in a Bowl)
You will need:
8 oz of softened cream cheese (I use the neufchatel kind with 1/3 of the fat)
1/2 of an 8 oz bag of
toffee chips
(you can use more, but I think 1/2 the bag is enough)
3/4 cup of brown sugar
Mix all the ingredients together until it is combined well. Slice some apples or fruit and you are good to go!
P.S. this makes a great frosting for cinnamon rolls too–just sayin'.
Sharing is caring! Thanks for stopping by!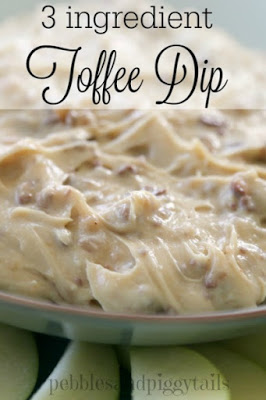 You may also like: