How to make super quick cinnamon roll waffles using Rhodes Dough frozen cinnamon rolls! We call them Cinna Waffles!
Are you a cinnamon roll fan? I am, but sometimes I just don't have time to make them from scratch. In fact, I never make them because my husband actually does. He makes
the best Potato Flake Cinnamon Rolls ever
! But oh boy, you are gonna love these Quick Cinna-Waffles made with Rhodes Cinnamon Rolls! The perfect quick trick for cold, busy nights, or cozy Sunday morningsl. My son and I made these together and we were in heaven! These are quickly made in your waffle iron and in no time you have a great after school snack or a heavenly Sunday breakfast. Seriously, we love these easy cinnamon waffles!
*This post may contain affiliate links at no cost to my readers.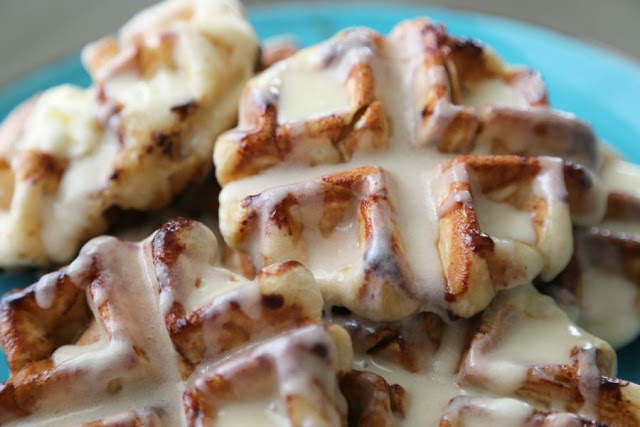 These Quick Cinna-Waffles are too good to be true . . .
Why should I use Rhodes Bake n' Serv Dough?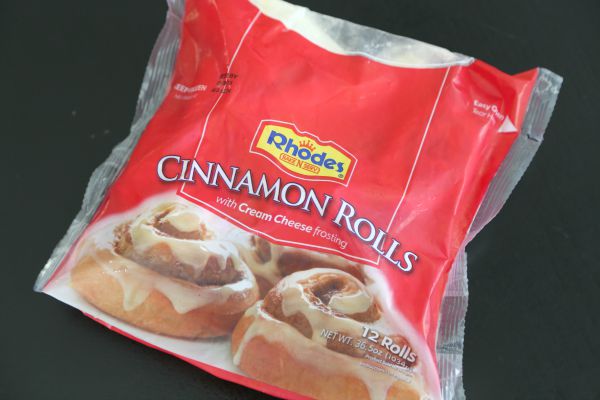 This is not a sponsored post by Rhodes or anything. I do happen to love
Rhodes brand dough
as my go-to frozen bread dough. Of all the ready-made doughs found at my local supermarket, Rhodes is the best and tastes practically homemade. Give it a try!
How to make Quick Cinnamon Roll Waffles:
You will need:
12 Rhodes Cinnamon Rolls (1 package)
Non-stick cooking spray
Packet of Rhodes Cream Cheese frosting, thawed (included with rolls)
a waffle maker appliance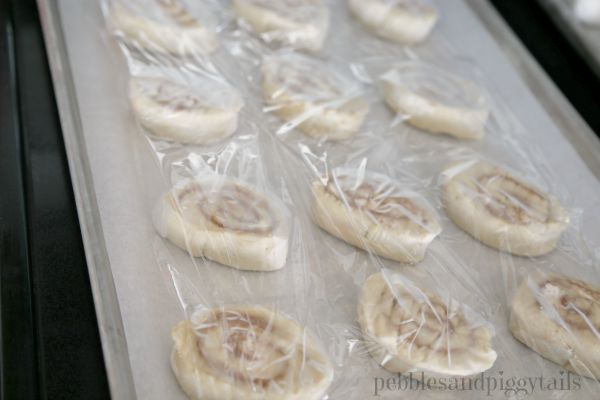 1. Place frozen cinnamon rolls on a cookie sheet to thaw. Cover with plastic wrap (sprayed with non-stick cooking spray).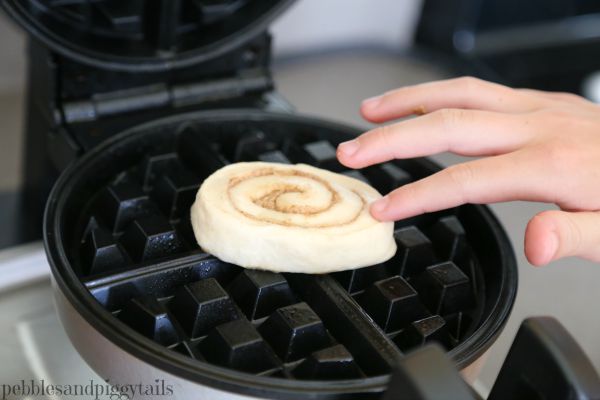 2. When rolls are soft and thawed, place one at a time in the middle of a heated waffle iron. Close waffle iron lid onto the roll and cook for about 45 seconds or until golden brown.
Pro Tip: For a larger Cinna-Waffle, flatten each roll in the middle with your hands before putting in the waffle iron.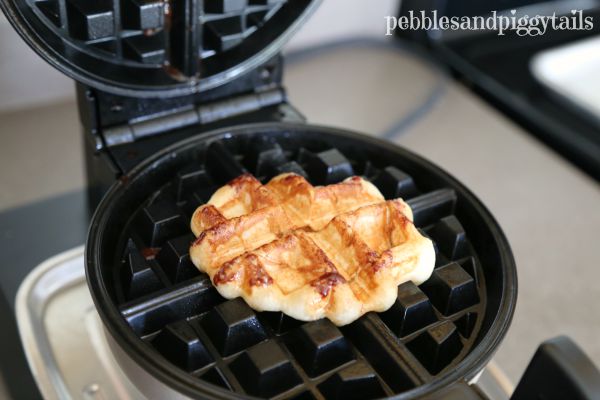 The Cinna-Waffles should look deliciously golden brown.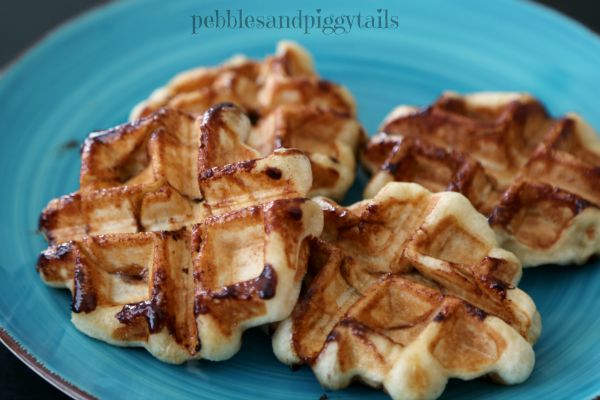 Don't they look heavenly?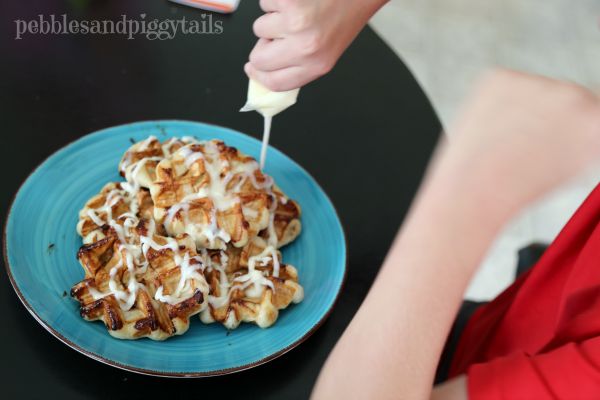 3. Using the thawed cream cheese frosting, smother the waffles with sugary goodness.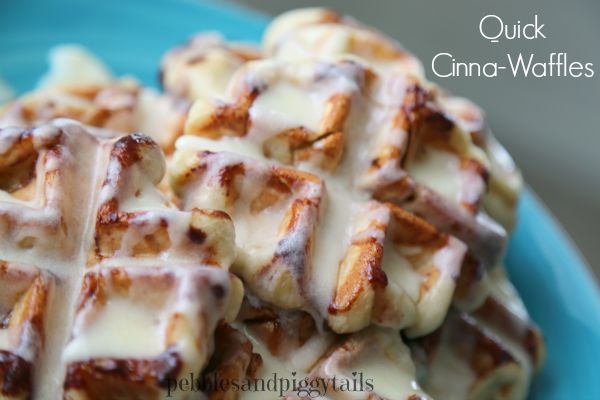 Continue this with the rest of the cinnamon rolls and you're done!! These will make your day!
You may also like: