How to make healthy chicken meatballs with fettuccine alfredo. This heavenly but healthy chicken meatball recipe will bring an Italian flare to your dinner table.
And the Fettuccine Alfredo recipe is amazing too!
Life doesn't get better than Fettucine Alfredo for dinner does it? Well, how about adding some healthy chicken meatballs that are heavenly in every way?! Yes, you will want to make these Italian meatballs for dinner and combine it with our Fettuccini alfredo recipe. Here our recipe contributor Amy will teach you all the steps of this easy dinner recipe tutorial and get you on your way to a fun Italian family dinner. Enjoy!
*This post may contain affiliate links.
How many times have you tried something for the first time and it was so DELICOUS…you stopped in your tracks?! Not very often…right?!
Okay friends…stop what you are doing and check this out! In this post I am paring my favorite recipe for chicken meatballs from wellplated.com with my favorite Fettuccine Alfredo! When the WHOLE FAMILY (even the persnickety ones) AND EVERY GUEST WHO HAS TRIED IT….LOVES IT…YOU KNOW IT'S A WINNER! The meatballs are packed with a distinct lineup of spices, fresh parmesan and chopped fresh spinach. Then they are roasted with a magic tomato mixture that gives them just the right amount of rich roasted tomato flavor! The combination delivers savory, meaty, Italian goodness! When you spoon these atop a mound of steamy Fettuccine Alfredo…TO-DIE-FOR!
A word to the wise…
If you are preparing this for company, please double the recipe! If not, you will run out and then you'll have a fight on your hands! Just saying!
ENJOY!
Love and roasted tomato goodness,
Amy 🙂
How to make chicken meatballs: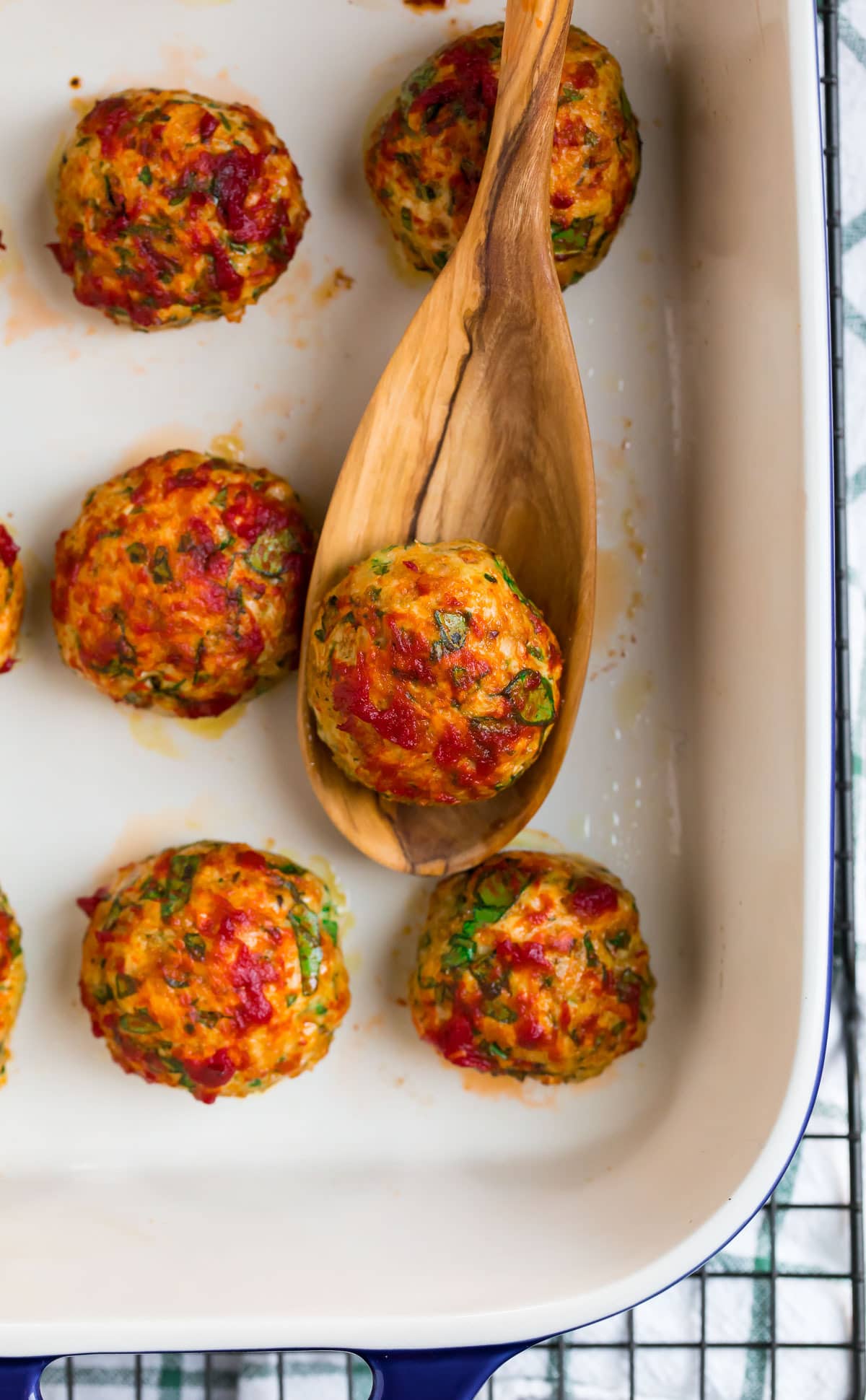 Chicken meatballs recipe and photo courtesy of www.wellplated.com.
For the chicken meatballs USE THIS RECIPE from WellPlated.com. There is nothing to these chicken meatballs. I followed the instructions at wellplated.com. Head over there and use this recipe! Literally you mix all the meatball ingredients together. Scoop them with a large cookie dough scoop and drop them onto a greased jellyroll pan. Slap some magic tomato mixture on each one and bake them. That's it! Then come back here and get the alfredo recipe!
How to make Alfredo Sauce:
While the meatballs are baking…it's time for some creamy Parmesan heaven…
Let's make the Alfredo Sauce.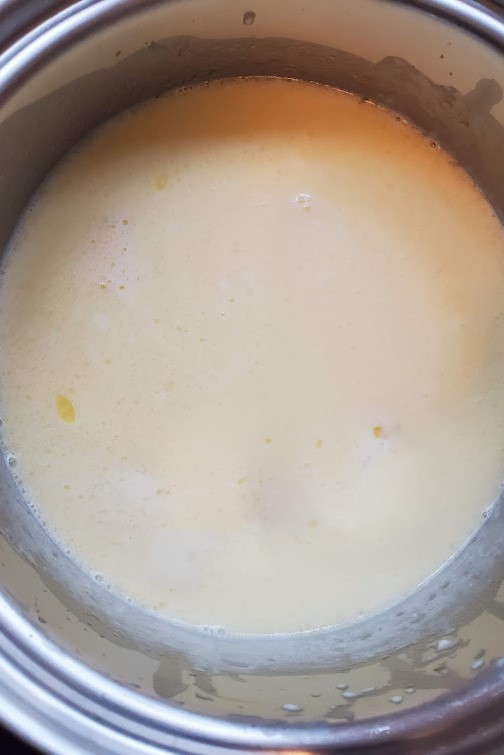 In a heavy sauce pan, toss in the butter and minced FRESH garlic. You will heat this over medium heat for about 30 seconds to incorporate the amazing garlic flavor. (THIS is the secret to the perfect garlic flavor in Alfredo. The garlic must be cooked over medium or low heat so it does not over cook. If the garlic browns, it will turn bitter and you will not have the rich garlic flavor that makes Alfredo so flavorful)!
While stirring, add the heavy whipping cream and salt. Stir and cook over medium heat, keeping the mixture at a low simmer for 3 minutes. The mixture will thicken slightly.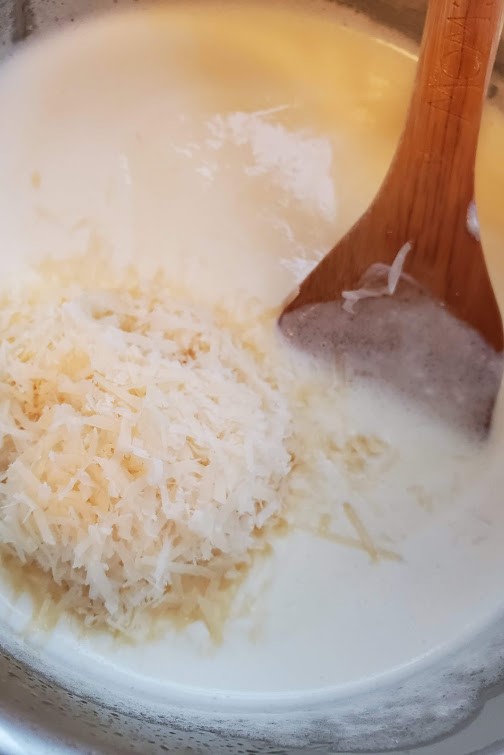 3. Remove pot from the heat and stir in FRESH grated parmesan cheese.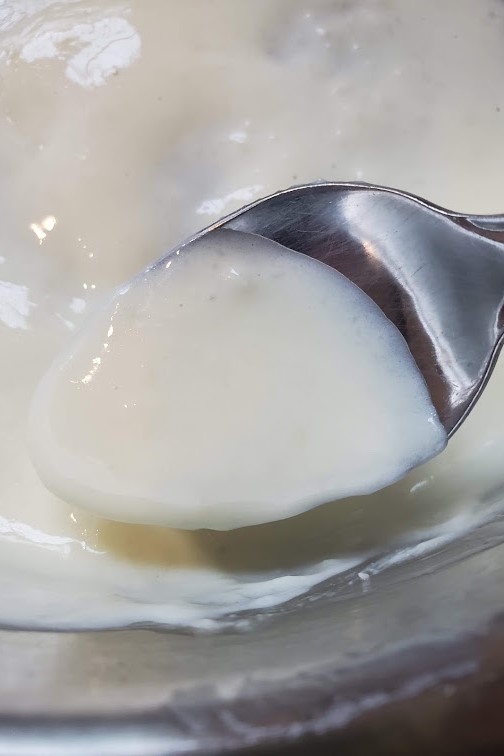 4. Whisk until Alfredo is smooth and creamy. Cover and keep warm until ready to serve. LOOK AT THAT CREAMY HEAVEN! Have a quick taste! Try not to cry a little! This stuff is CRAZY DELISH!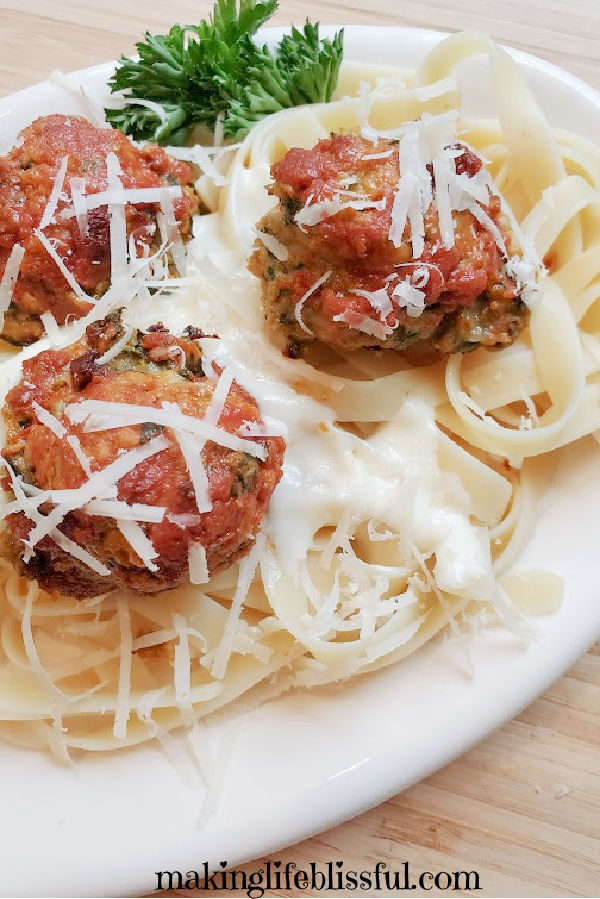 When you pull all these POWER-HOUSE INGREDIENTS together…you get the Italian Heaven! ENJOY!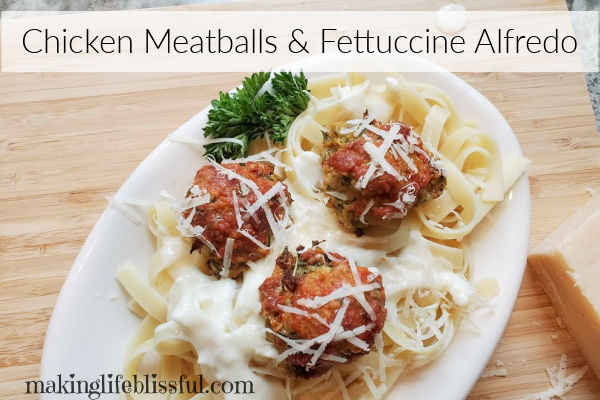 Healthy Chicken Meatballs
Follow the Baked Chicken Meatball Recipe Instructions from wellplated.com
Alfredo Sauce
Print
Healthy Chicken Meatballs with Fettuccine Alfredo
1 cup butter
4 cloves garlic, minced
2 cups heavy whipping cream
1/2 tsp salt
2 cups fresh grated Parmesan cheese
Instructions
1. In a heavy saucepan, melt butter over medium heat. Toss in garlic and stir for about 30 seconds.
2. Pour in cream and salt and bring to a low simmer. Adjust temperature as needed to keep at a simmer. Simmer for 3 minutes, stirring constantly. Sauce will thicken slightly.
3. Remove from heat and stir in grated Parmesan cheese. Stir until smooth and velvety. Try a quick sample….try not to cry a little….this stuff is CRAZY DELISH! Serve over hot pasta…we love Fettuccini or Angel Hair! Top with our favorite Chicken Meatballs! ENJOY!
You may also like: