Parenting isn't easy. It's not enough being your kids taxi driver,
24-hour ATM and most days a sibling boxing referee; you also have to make sure
you've developed a close, positive relationship with each of your kids. The secret to being a good parent and raising good kids in a
happy home is building that positive, close connection with your children. Here
are six ways you can do that: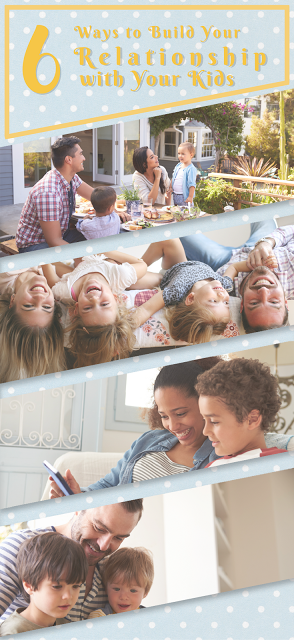 1. Communicate with
love.
In any relationship, effective communication is key to
making the relationship work. Strong, healthy parent-child relationships are
developed as good communication skills are developed. And the best way to
develop and
improve family communication
is constantly communicating with love. When you use
positive tones and uplifting words rather than yelling, criticizing, and lecturing,
you'll create open and honest lines of communication with your kids. They'll
actually want to talk to you instead of you having to force conversations.
2. Offer empathy.
Empathy is another way to help you better communicate with
your kids. In his book,
Raising An Emotionally
Intelligent Child
,
JohnM. Gottman
says, "When parents offer their children empathy and help them
to cope with negative feelings like anger, sadness, and fear, parents build
bridges of loyalty and affection." Showing empathy involves being an active
listener, allowing for uninterrupted conversations, and not getting upset or
defensive. As you do this, your child will feel safe coming to you to for
advice and help with any situation and know you'll jointly solve their
problems.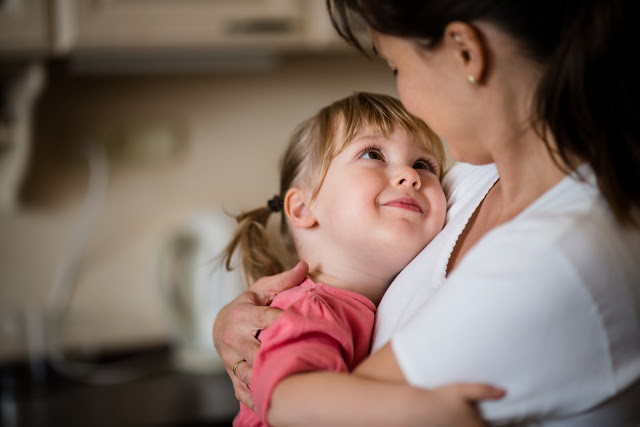 3. Be your kids'
support system.
A child needs to know his parents are there for him no
matter what. That even if she's in the wrong, she can come to you and you'll be
on her side. This also means being her constant cheerleader, whether that's
literally cheering her on at a basketball game or encouraging her that she can
pass her upcoming math class or win the science fair.
4. Be present now.
Work, church, hobbies, cooking dinner, cleaning the house,
running errands—you have a million different things pulling you in a million
different directions. But, you have to make spending time with your kids a
priority, ever single day. Kids don't need a constant teacher or therapist. All
they want is to spend time with you, be that reading a book or playing an
imaginary game together. No matter how hectic life gets, choose to be present
now, and to stay available for whenever they need and want that time with you.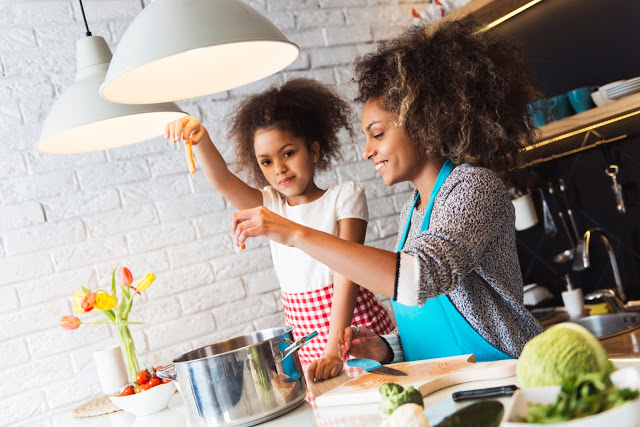 5. Have family dinner
together as often as you can.
A simple and very effective way to connect with your kids is
over family dinner. This is easy when you have young kids, but as they get
older and get involved in more activities, it's a lot harder to do. Family
dinner is a great way to discuss each other's day and initiate good
conversations amongst your entire family. You might not be able to have family
dinner every day, but try to as many nights as you can a week, even if it only
lasts 10-15 minutes.
6. Take each child
out on regular one-on-one outings.
We established the importance of
spending time building your relationships through family time
. But don't forget that
kids crave and need that one-on-one time with parents as well. Alone time lets
you catch up with that child, hear just how he is doing, how he is feeling and provides
a more comfortable time for him to open up about himself and his current
struggles. Make these one-on-one outings a weekly or monthly habit, whichever
time allows. And it doesn't have to be anything extravagant; it can be as
simple as going out to lunch, running to the grocery store together or riding
your bikes around the neighborhood.