Four reasons to take time out of your busy life to hike with your family. You won't regret it!
*May contain affiliate links. All ideas are my own.
Have you ever seen the sunset from a rocky, mountain ledge? Have you ever rested near a glistening lake, hearing only birds and breezes? I know I sound a little like John Denver right now, but I want to share why family hiking is important and totally worth it. So if you haven't been hiking as a family in awhile, it's time to listen up to my 4 reasons to hike as a family!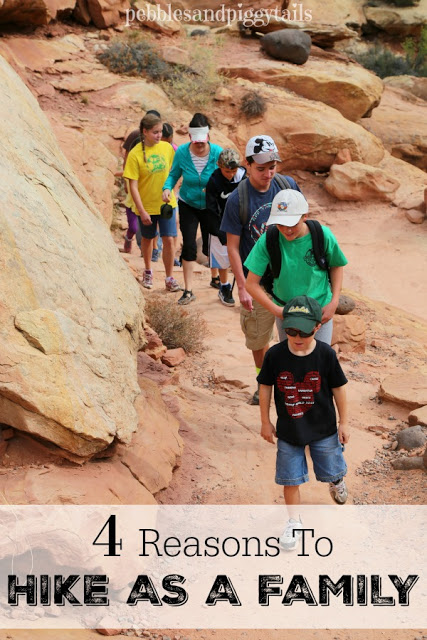 My dad is an avid hiker. Every Saturday, if time and weather permits, you can find my father out hiking in the mountains. He'll take you along, if you want. But if no one is up to it, he is content to soak in the serenity of the nature he'll find all on his own. Needless to say, I grew up with family hikes being almost as regular as church on Sunday.
I didn't always want to hike. My dad put up with his fair share of complaining as my family of eight trooped along the trails in mountains, deserts, and forests. In fact, since I was a little less vocal as a child, I always counted on the fact that my louder little brother would whine enough, so we could go home earlier. Sometimes it worked. Most of the time, it didn't.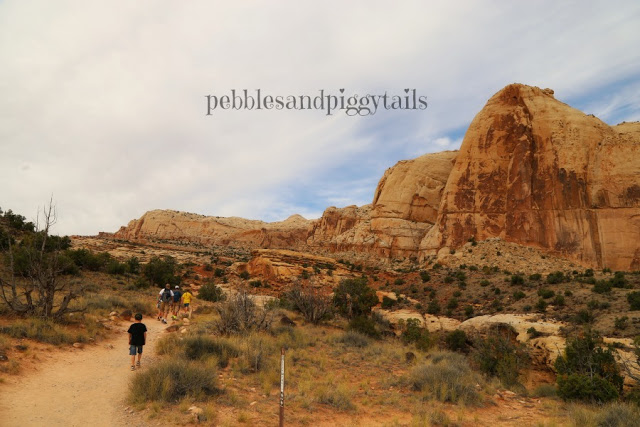 Were were sweaty. We were dirty. We were itchy. We were sunburned. We were hot (and sometimes cold), we were bug-bitten. We were achy. We were tired. And sometimes we were just bored. So why would anyone want to go on a family hike?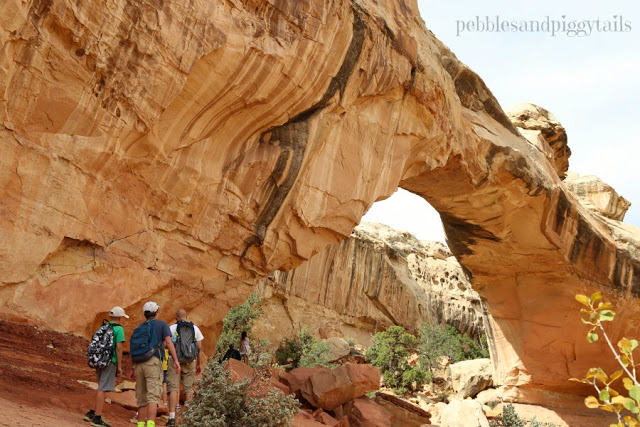 Well, there's a certain magic in the outdoors that somehow teaches people lessons that can't be learned as easily in the regular routine of life. Hiking with your family is one way you can create something meaningful with your kids. Here's 4 reasons why hiking as a family is important: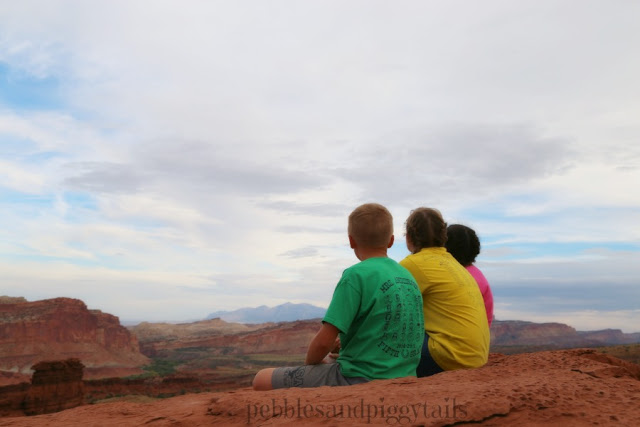 4 Reasons To Go on a Family Hike
1. Hiking teaches perseverance. Everything you need for a motivational, "life is a journey", never-give-up-kind-of-a-lesson is there as you hike along the trail. Whether you talk about being patient in hard times with your kids or not, they instinctively will learn this as they hike, especially if there is some kind of reward a long the way or at the end of the trail.
2. Hiking is a great time to talk. Without the distractions of regular life and the noises of the city, hiking as a family gives you a great opportunity to get to know each other. As a child, sometimes we hiked in silence, just enjoying our own thoughts. But many times, I had memorable conversations with my mom and dad and my siblings along those dusty trails. Priceless moments can be made.
3. Hiking shows you the beauty of nature. Some of the most beautiful secrets in nature are hidden at the end of a good hike. Waterfalls, lakes, red-rock arches, overlooks, etc. And sometimes the beauty is all along the way. Forests, streams, wildflowers, etc. I love it when I can show my kids something beautiful and see their eyes light up with understanding.
4. Hiking is excellent exercise. Think of the calories you are burning as you hike. Think of the muscles you are strengthening too. Help kids know they are getting stronger and filling their lungs with fresh air. Hiking is a great workout for your body.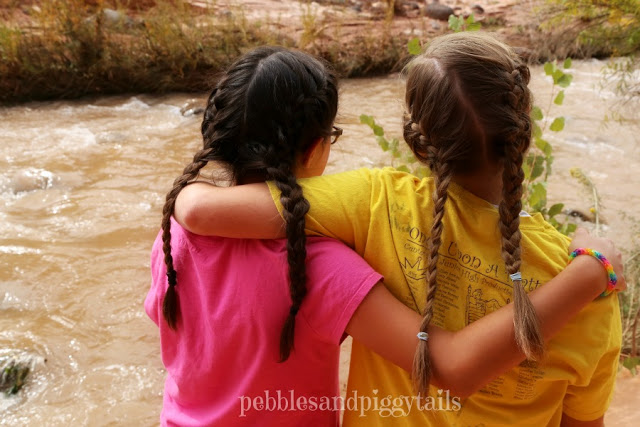 I've learned to really enjoy hiking, or at least endure it well. Though we don't always have perfect hiking experiences as a family, for the most part my husband and I have enjoyed taking our kids out on a hike every so often. And sometimes, when we are not in the mood to hike ourselves–we just send our kids with Grandpa . . .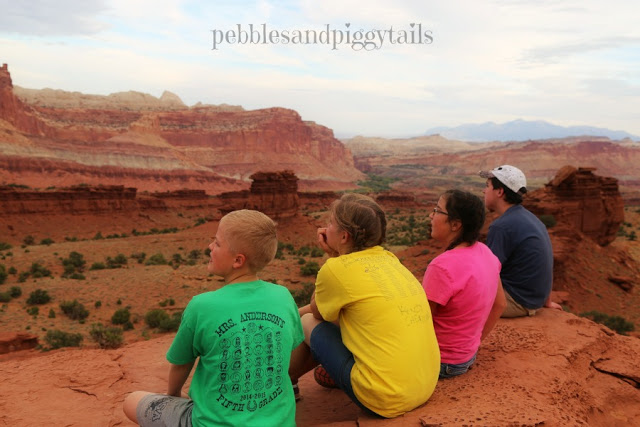 What are some of your favorite family hikes? Share your hiking tips with me!

Make it a meaningful day!
You may also like: