How to make easy 4th of July t-shirts in just 5 minutes! DIY patriotic tie dye shirts using Sharpie markers and rubbing alcohol.
If you saw my last post just a page over, you saw the adorably easy DIY Sharpie Tie Dye t-shirt tutorial that are amazingly quick to make. So I got to thinking, why not make a quick 4th of July tie dye t-shirt in 5 minutes too. These shirts really only take about 5 minutes to make. It's so cool. The kidlets are always needing some kind of t-shirt or craft for school or holidays. Where has this been all my life! So here you go. A quick fake, but cute, 4th of July Sharpie tie dyed shirt!
*This post may contain affiliate links.
How to make Patriotic Sharpie Tie Dye Shirts
For Sharpie Tie Dye you will need:
1. Place the cardboard inside the t-shirt so it separates the front and back sides of the shirt. This will prevent the ink from running onto the other side.
2. Using the Sharpie pens, create any design you like. We created flags and fireworks.
3. Leave space in between the designs so that the colors will not run together too much.
4. Fill the empty spray bottle with the rubbing alcohol. Spray the alcohol generously over the permanent marker design. The colors will begin to run and spread.
5. If you use just a little of the alcohol spray, the colors will spread only a little. The more spray, the more spread there will be.
6. Let your t-shirt dry (the alcohol dries fairly quickly) and then go ahead and wear it!
7. The colors may run a little in the wash and may fade a little after the first washing (so don't wash with white clothes), but it's still a fun patriotic shirt for kids to create and wear with pride on Independence Day.
I hope you enjoy this fun and simple patriotic craft for the 4th of July!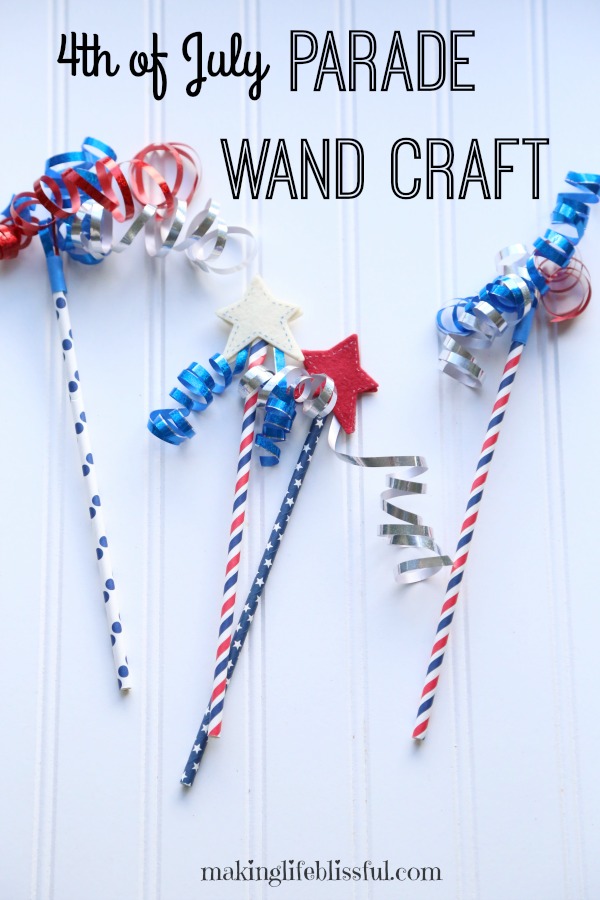 Easy 4th of July Craft Wands for Kids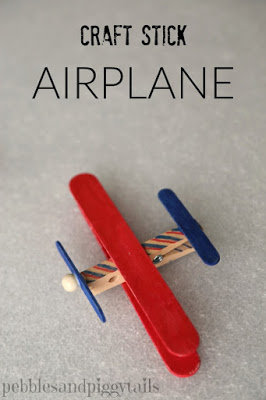 Patriotic Craft Stick Airplane Craft