Why is food on a stick so fun to eat? My kids and I LOVE eating kabobs. Something about putting little pieces of food on a skewer appeals to our appetites even more than just boring food on a plate. We recently made these easy Cinnamon Roll Snack Kabobs after school and I'm sharing all the details over at the Rhodes Kids Baking site today! Also this is a good idea for Something on a Stick Day for March 28th!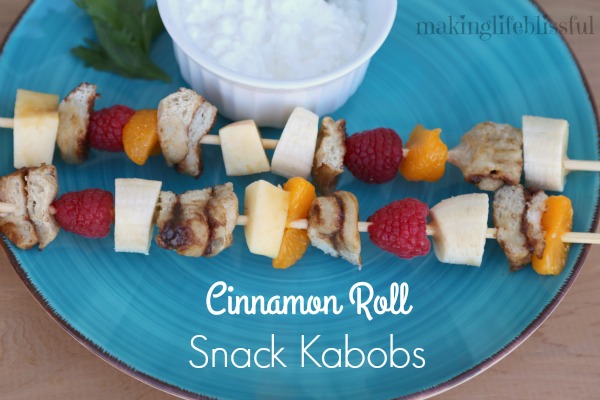 The Rhodes Bake N Serv Microwave Cinnamon Rolls make these so quick to whip up for breakfasts, brunches, lunches, parties, or snacks. You can seriously make this in mere minutes! And I love that it makes eating those healthy fruits so fun. So head on over and check it out: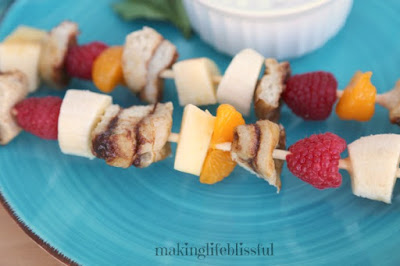 What is your favorite kind of food to skewer?