Our typical mornings are wild during school.  Little Son is up before 6:00 a.m. (he's an early bird) and he starts to play toys or piano. Baby Girl soon joins him, and Sweet Teen is refusing to get out of bed, but does anyway in order to get her hair done just right.  During school time, we practice piano, dress, shower, read scriptures as a family, and finally eat breakfast all before 7:45 a.m.  So how do we fit in a good breakfast?  Well, it's hard–and sometimes we don't.  But at least a few times a year, we'll make Freezer Pancakes so that we can have a healthy, quick, and cheap breakfast.  Here's how we do it: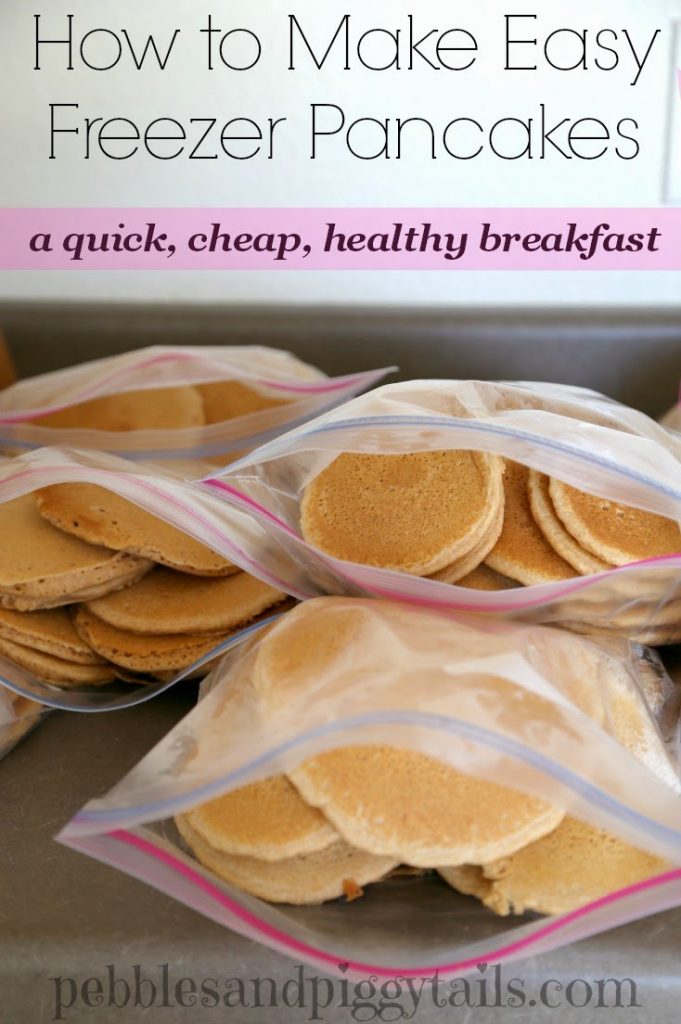 How to make easy freezer pancakes
We usually will triple or quadruple the recipe.  Because My Man grew up on a farm, we actually grind our own wheat for the flour in that recipe, but you don't have to (but it saves mega bucks if you do!). This is the grinder we use (it's been working for 16 years!!):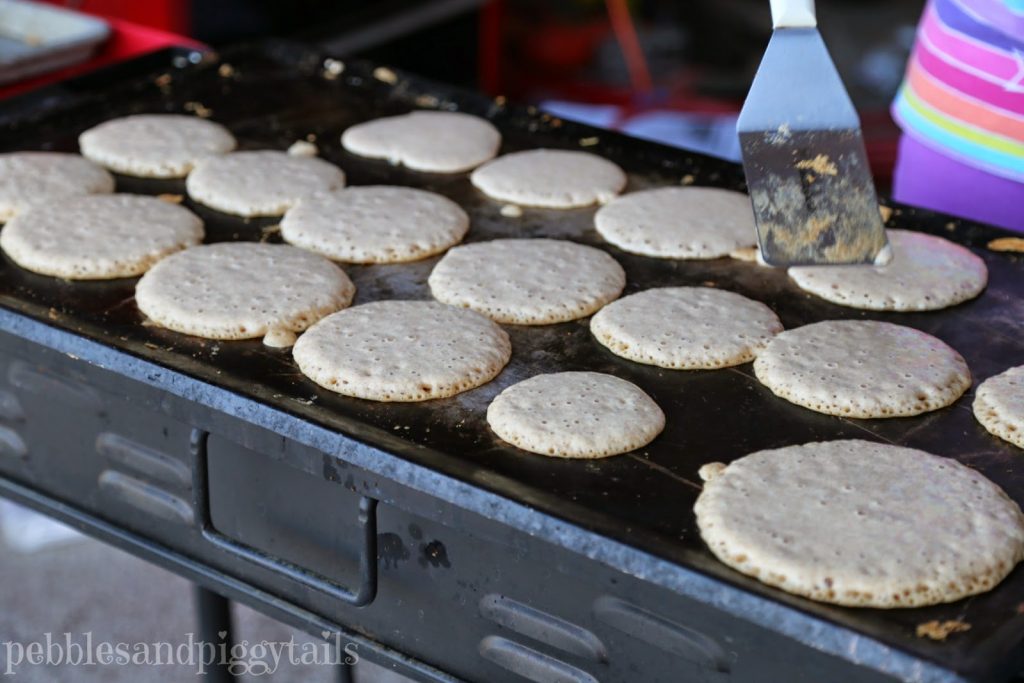 We cook all our pancakes outside on our Camp Chef.  It's perfect.  You can fit so many at once.  My Man is a huge help with this.  He does most of the mixin' and pancake flippin'!  He's awesome.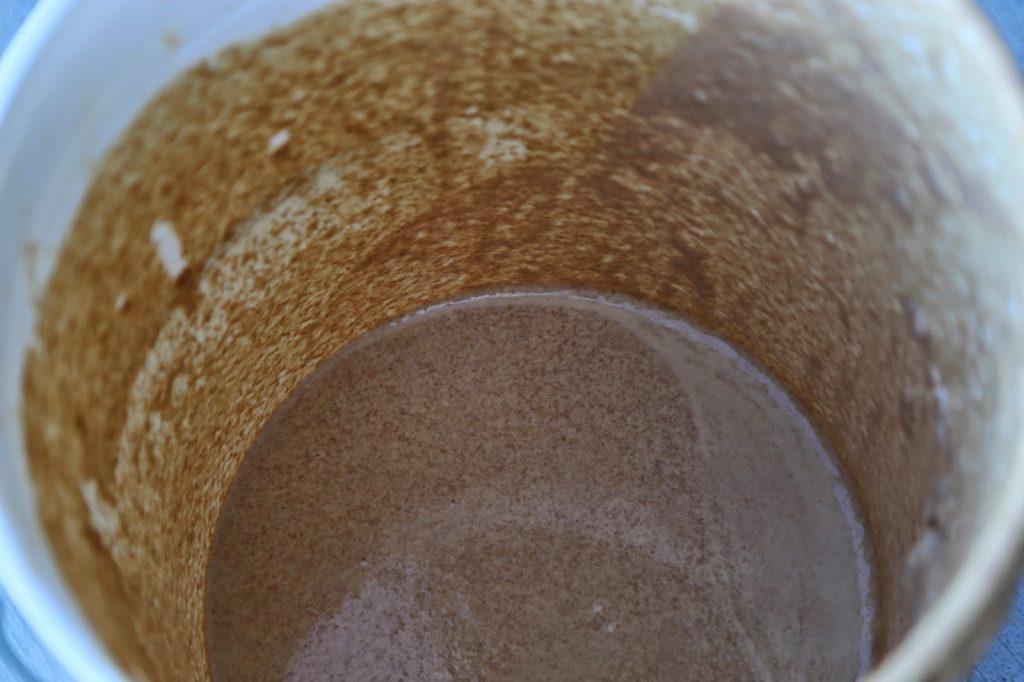 Because we are tripling or even quadrupling the recipe, we actually have a specific bucket to hold all the batter in.  You can use a big bowl, I just use this because it eliminates spilling and overflowing.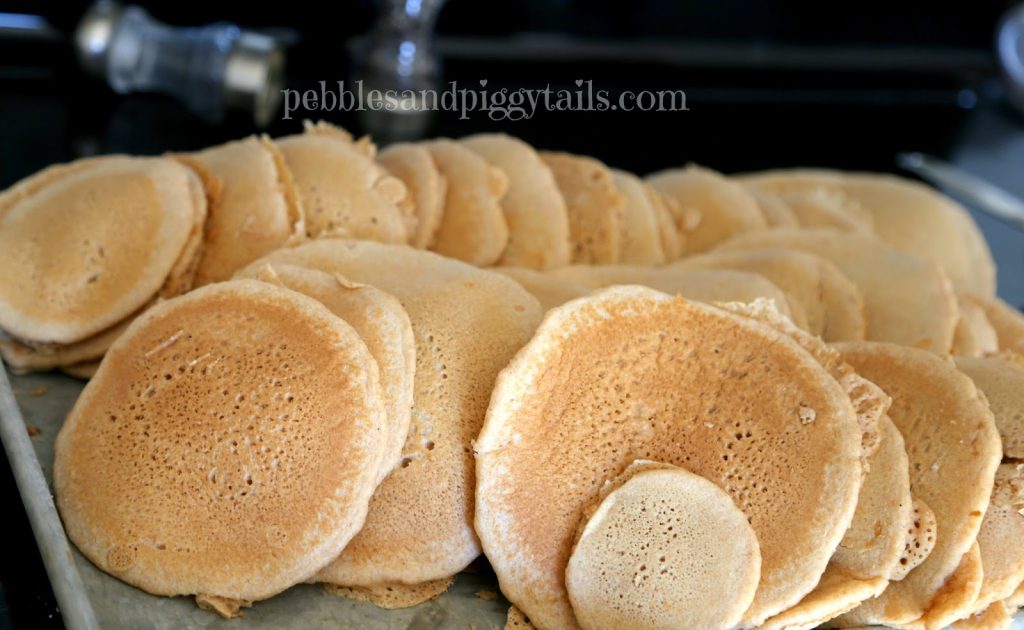 We load them onto cookie sheets and carry them into the house.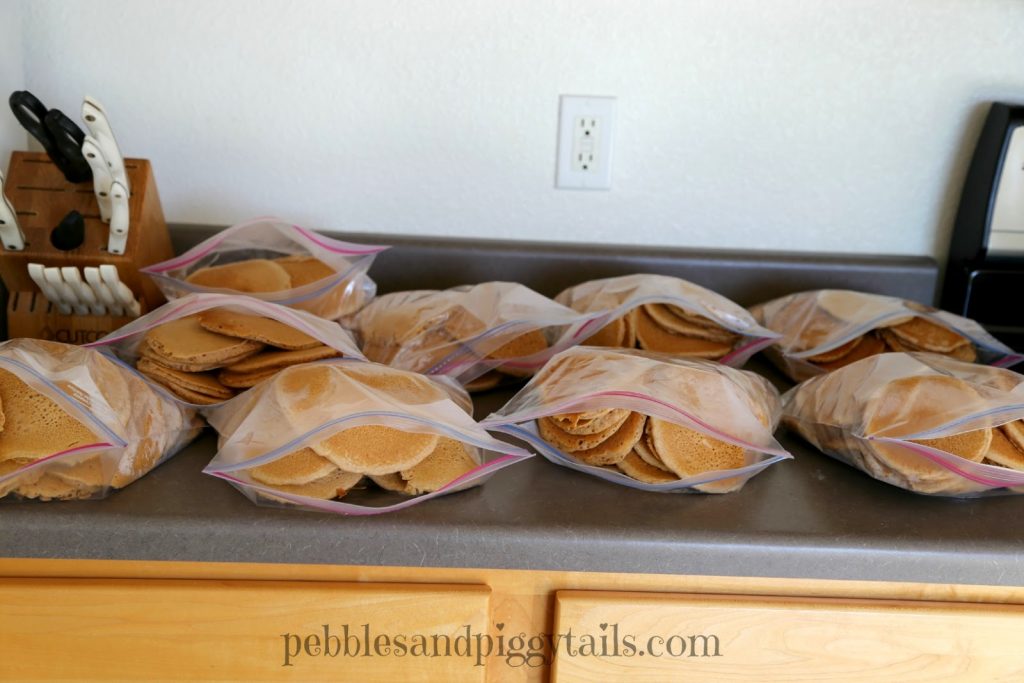 When they are somewhat cool, we load them into freezer bags.  Nothing special here.  We try to stack them nicely, but it really doesn't matter.  Just make sure they are sealed tight.  Store them in the freezer.  When you need a bag, let it thaw overnight in the fridge or defrost in the microwave.  It only takes a few seconds to warm up in the microwave, and they taste YUMMY still!  They last in the freezer about 3 months.  One bag will last our family of 5 about 2-3 breakfasts.  When we do this it makes us about 100-150 pancakes.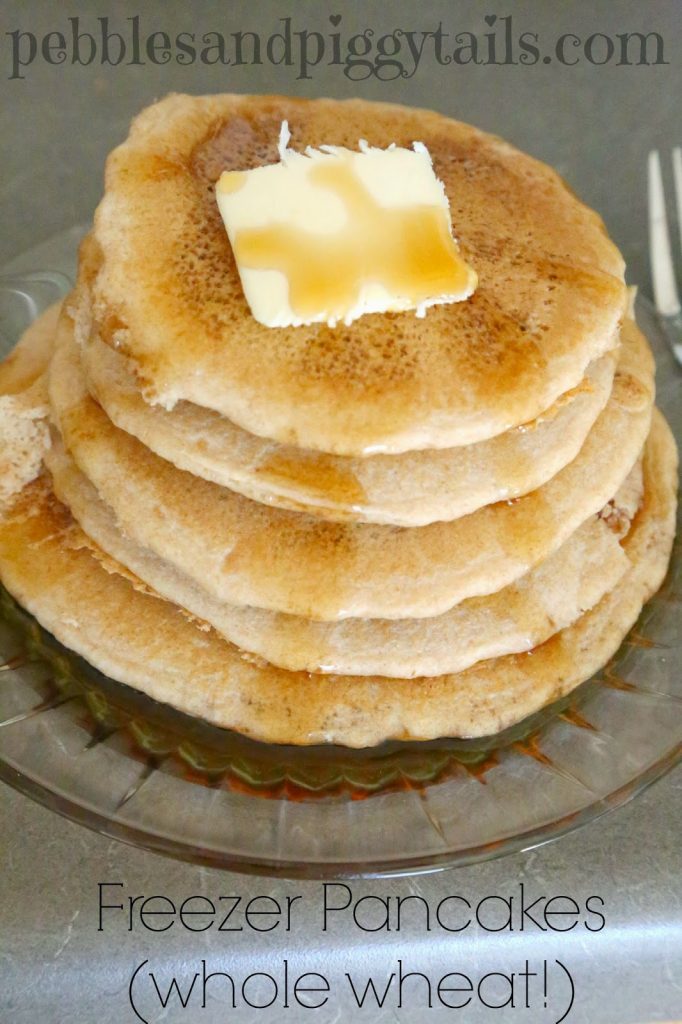 Hope this helps your morning go a little smoother . . .
What are your quick and healthy breakfast ideas??


*This post may or may not contain affiliate links.  All opinions, and these recipes, are our own.