Hello! It's time to make the CRAZY-GOOD Asian Salad DRESSING. I promise you want this recipes!! This is the BEST DRESSING! It is hands-down better than the famous Asian Chicken Salad at an unnamed popular restaurant! Making the dressing in the blender is CRAZY FAST!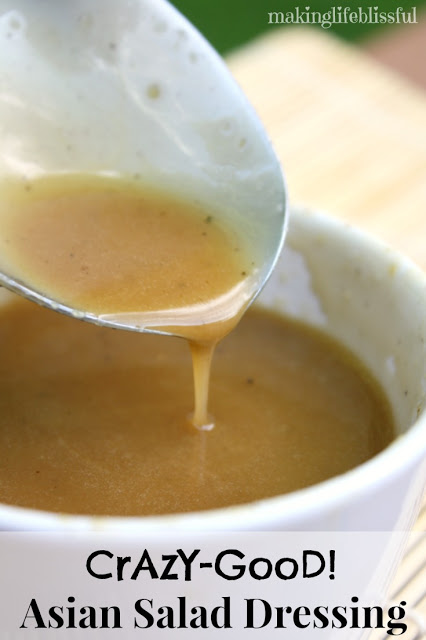 You are gonna want this dressing recipe and keep it forever!! This CRAZY-GOOD Asian Dressing is in our e-cookbook so you can always have it. Plus, you get 29 of our TOP recipes with it! It's only $5.99 to get this entire package.
This downloadable e-book contains full color photos and full instructions. This amazing dressing recipe will be yours to keep plus 29 more of our top salads, sweets, and savory dishes. Read this post for a list of recipes and more info!
DON'T MISS this ebook SALE. Limited time offer. Easy and safe checkout with PayPal.
Now for the Asian Salad Dressing: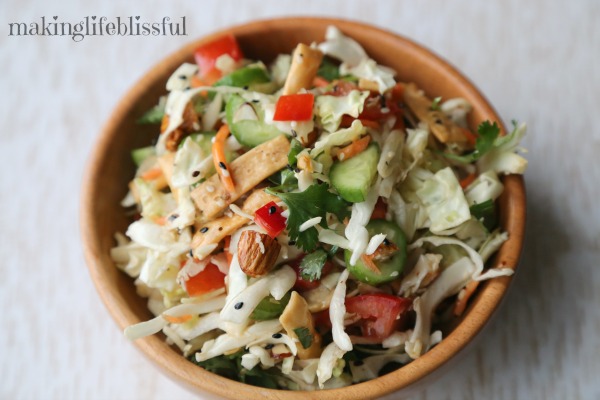 So you've just chopped all your veggies for our Asian Chicken Salad (also called Oriental Chicken Salad) on the previous page. Now it's time to make CRAZY GOOD ORIENTAL DRESSING!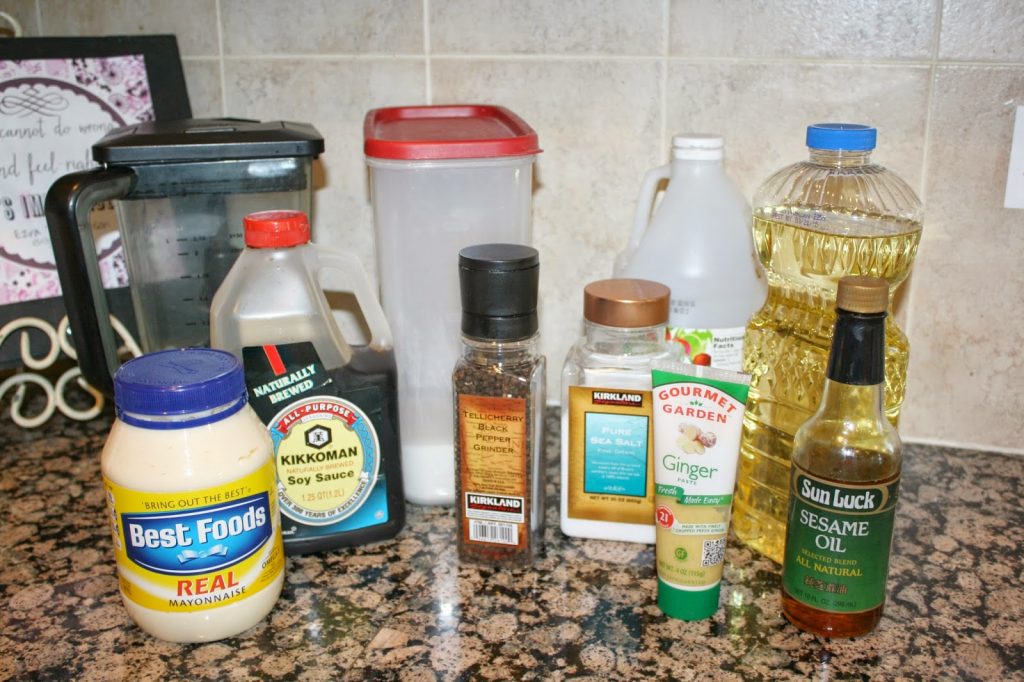 CRAZY-GOOD ASIAN DRESSING!





What you need:


¾ cup sugar
1 tsp FRESH ginger, minced….I use the minced stuff in the tube….yah, yah…you may say it's cheating, but it's so convenient and perfectly ready to go! It lasts in the fridge for months! Not cheating….smart cooking! Ha!
1 tsp salt
1 Tble fresh ground pepper…..only FRESH! Toss out your pepper shaker garbage….really…fresh is the way to go!
1 cup peanut oil…..I use whatever oil I have….canola, vegetable
1 Tble mayo (optional….this keeps the dressing from separating)
*Toss all ingredients in your blender and blend until well mixed. Store in a jar in the fridge for up to three weeks. Try not to drink it!
All of these delicious ingredients come together for a colorful, fantastic salad! You can add whatever you want! Really! The dressing makes it! Add lettuce, purple cabbage, mandarin oranges, corn chips, whatever! It's CRAZY GOOD! (just kidding on the corn chips….)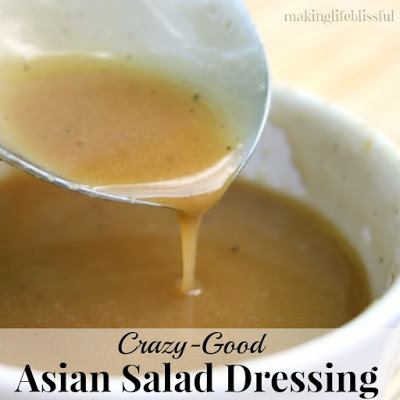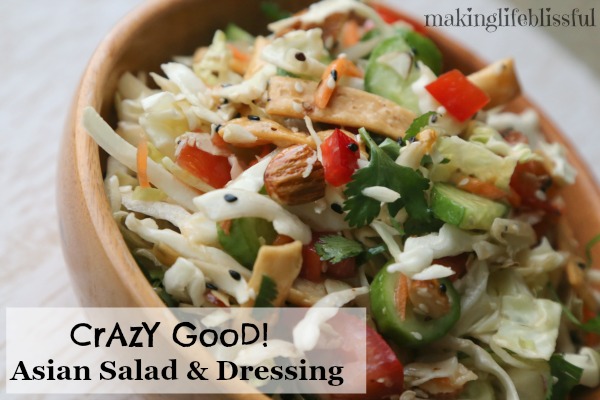 CLICK BELOW FOR ORIENTAL SALAD INGREDIENTS:









You may also like: