I really like Buffalo sauce. I was in the mood for it, but I never have chicken wings or any of that type stuff on hand. So I came up with the idea to make Chicken Sloppy Joes–buffalo style. I call them BUFFALO JOES. And yes, my kidlets liked them (even Baby Girl–very shocking).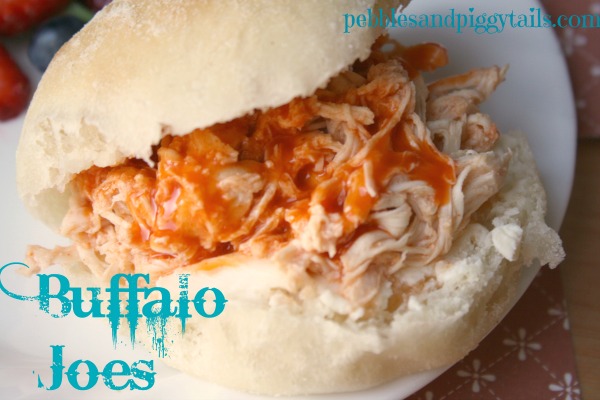 And like most of my recipes (because I sometimes think cooking is a big pain) it's done in my slow cooker and is EASY.
Here's whatcha do: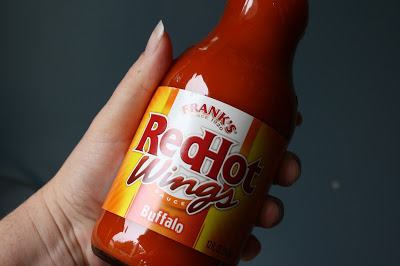 You need your favorite Buffalo Sauce. I use Frank's.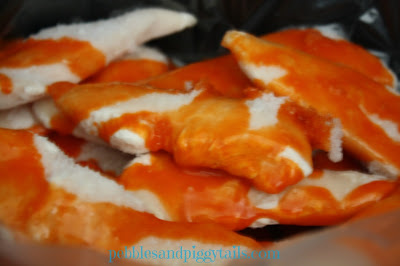 Place 1-2 lbs of frozen chicken tenderloins in the slow cooker. Smother with sauce. I used at least 1/2 the bottle (you can always add more if needed).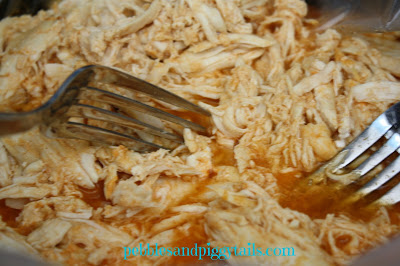 Let it slow cook for 4-6 hours. When chicken is cooked, shred it and let it simmer some more. You may want to drain a little of the water out.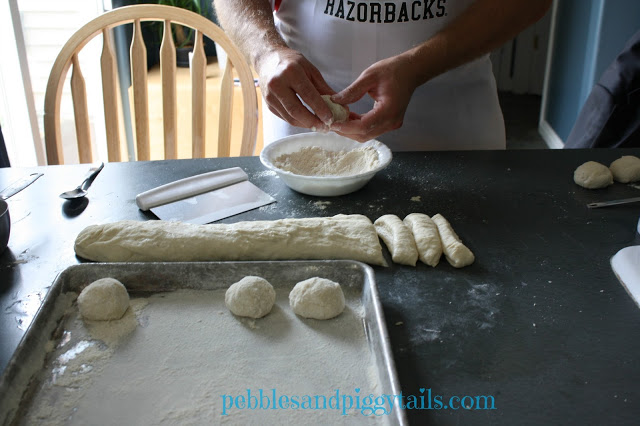 My Man makes AMAZING sour dough bread . . . so he made some sourdough rolls to be the buns for our Buffalo Joes. You can use ANY bread or bun you like though.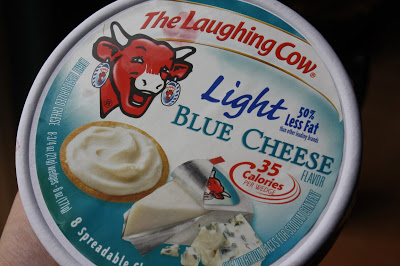 Put some blue cheese crumbles on your bun and then scoop the chicken on top.
I'm trying to eat lighter, so we used this Laughing Cow Blue Cheese Spread and smeared it on the bun. It was YUMMY.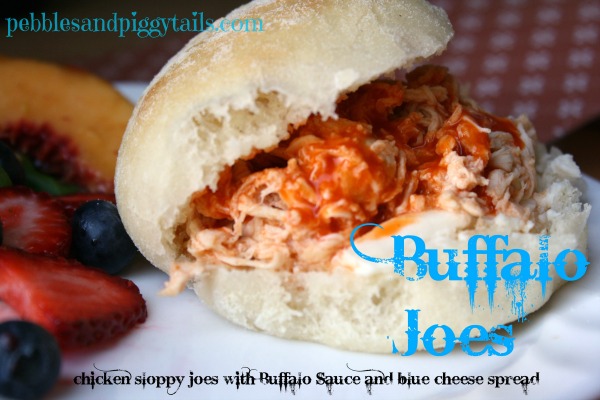 Add EXTRA Buffalo Sauce and you're good to go.
Hope this satisfies your Buffalo and Blue Cheese craving.

Buffalo Joes
1 lb chicken breast tenderloins
1/2 bottle of Frank's Buffalo Sauce
1-3 Laughing Cow Blue Cheese Spread
OR blue cheese crumbles
Favorite buns or rolls
Place chicken in slow cooker. Smother with Buffalo Sauce. Let cook for 4-6 hours. Shred the chicken and drain out excess water. Put cheese on the bun. Top with buffalo chicken and extra sauce. Enjoy!
var r = document.URL;
You may also like: