How to make easy Thanksgiving treat cups with items from the dollar store! This cute Thanksgiving turkey kids treat is the perfect idea for the kids table at Thanksgiving dinner or a fun fall craft for kids to make!
This year I am in charge of the placeholders for Thanksgiving dinner at Grandma's house. Since we still have a lot of little kids running around at Thanksgiving, I thought a fun turkey treat cup would be an quick and easy idea to put together with my kidlets. I got all the items to make this Thanksgiving treat at Dollar Tree, and it was very quick and easy to make. Simply fill these turkey treat cups with your favorite snack mix or candy, like my Autumn Harvest Snack Mix. You can even put names on them and make them name placeholders, or just have this be a fun Thanksgiving craft for kids to make.
*This post contains affiliate links that help support the cost of my blog.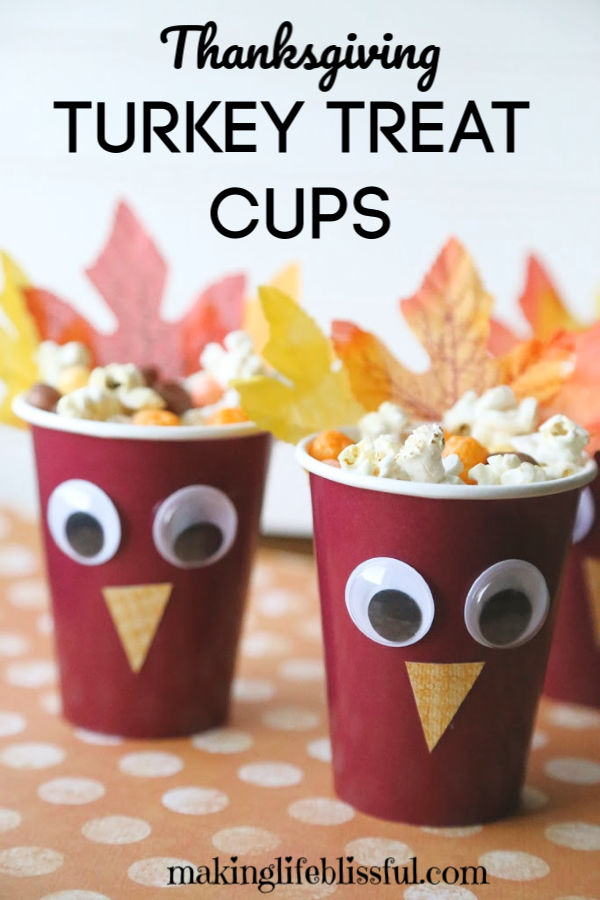 The best part about this craft is the cute turkey feathers made out of autumn leaves. I got mine from the dollar store, but you could even use real leaves if you wanted to.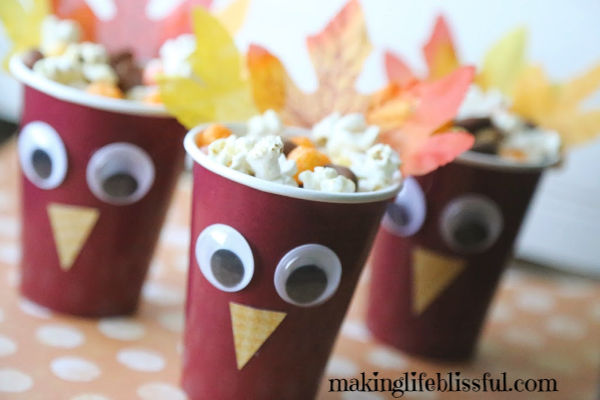 I had to make about 22 treat cups for my family at Thanksgiving this year, it was super affordable since I got everything at the dollar store.
For more easy Thanksgiving activities and ideas, check these out:
Easy Hand Turkey Craft for Kids
Thanksgiving Icebreaker Game for All Ages
Pumpkin Custard Cream Cheese Pie
How to make Turkey Treat Cup Craft for Kids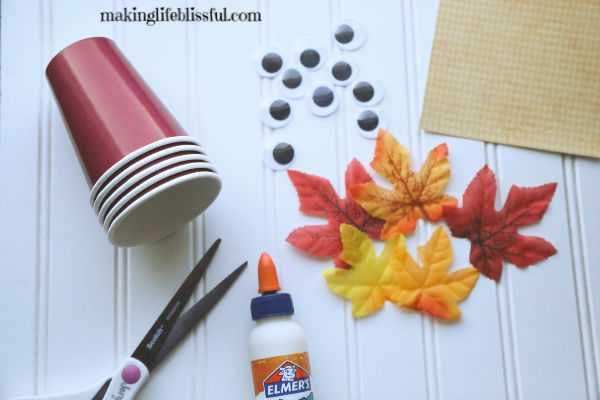 You will need:
Paper Cups in a solid color (preferably brown or dark red)
Yellow or orange craft paper
Scissors
Glue (craft glue or glue gun)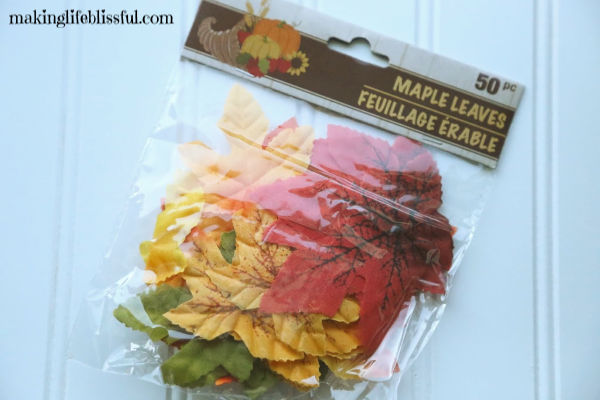 These are the maple leaves I found at Dollar Tree. There's 50 leaves in a pack. I found them at a large Dollar Tree in early November. Keep in mind that many Dollar Tree stores have mostly Christmas items up in November and they start to clear out the fall stuff pretty early. So keep an eye out for these early in the fall. They are an awesome deal because you can get 50 leaves for only $1.00! It's a steal. Otherwise you can find autumn leaves for crafting all over the place.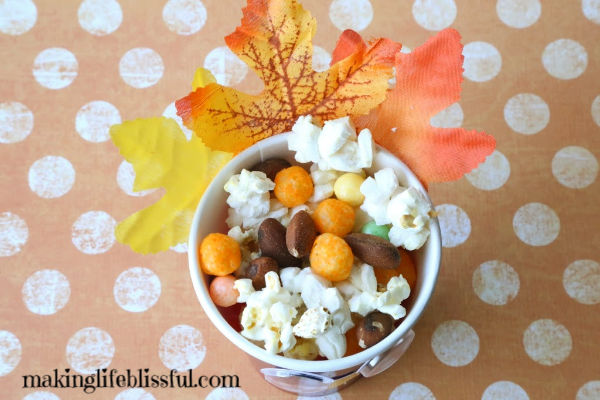 Cut out a small triangle out of the yellow craft paper. This will be the beak for the turkey.
Glue the google eyes onto the front of a paper cup (I found a glue gun to be very helpful here).
Glue the paper beak on beneath the eyes.
Glue 3 leaves onto the back of the paper cup, near the top of the cup. Arrange them to look like turkey feathers. (Glue gun is helpful here too!)
Let the turkey treat cup dry and then fill with your favorite snack mix or candy.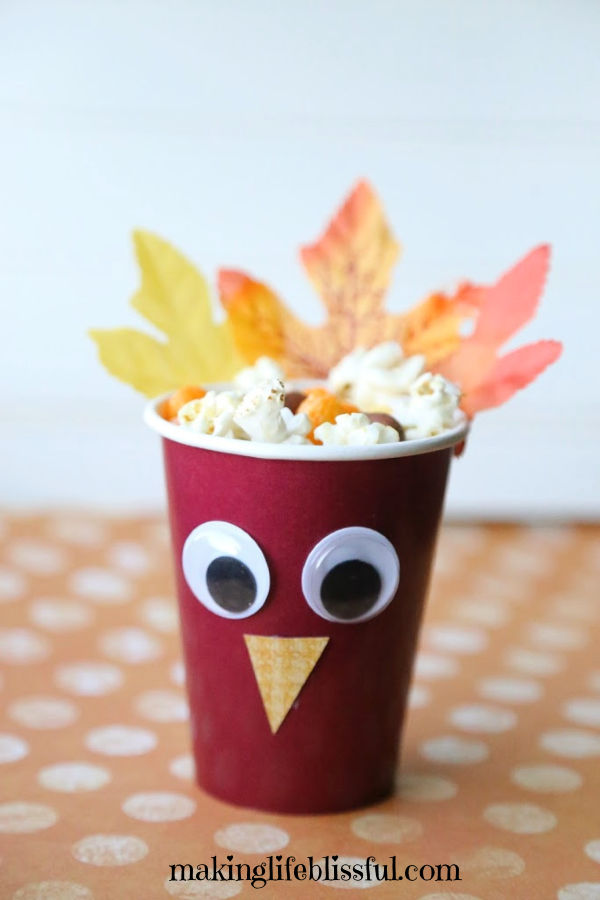 And that's it! Happy Thanksgiving my friends!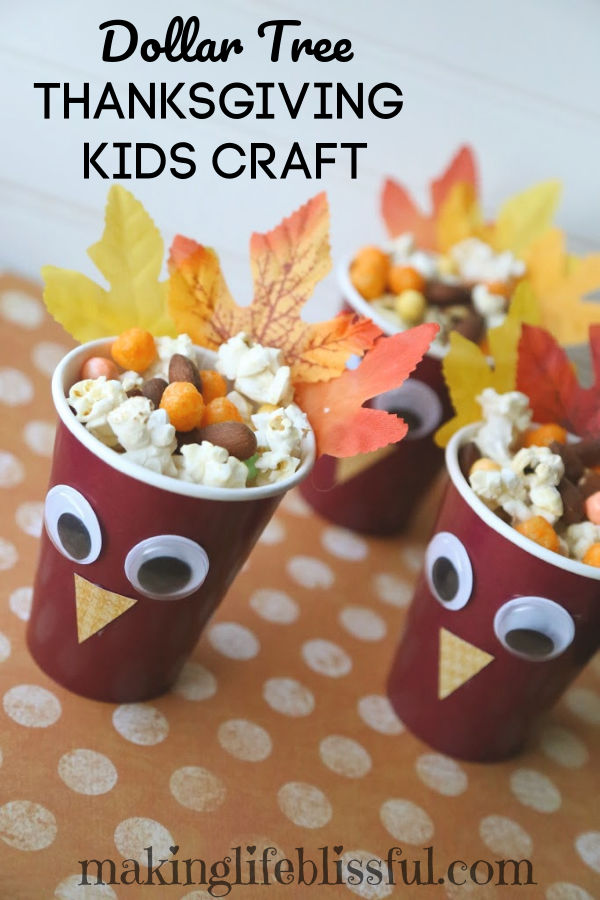 Please PIN and SHARE this idea! Thank you so much!
You may also like: