Happy Thanksgiving!!! This week I'm sharing a easy hand turkey craft for Thanksgiving. This kids turkey craft is perfect for preschoolers and young kids who like to trace their hand. The Froot Loop cereal adds some texture (and tastiness while they create!). Use this craft to keep kids busy while you bake and get ready for the holidays. It works for preschool, church, or whatever. Happy Autumn!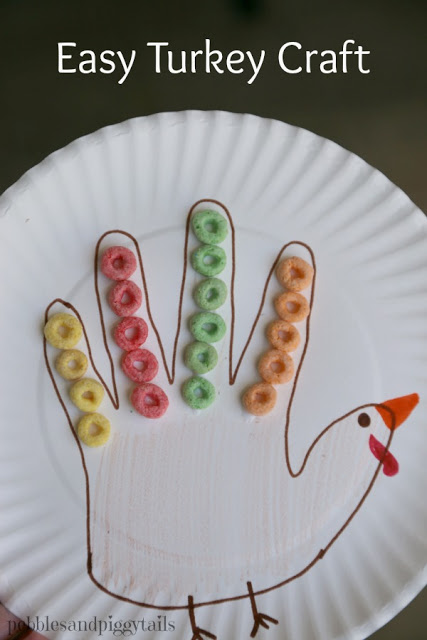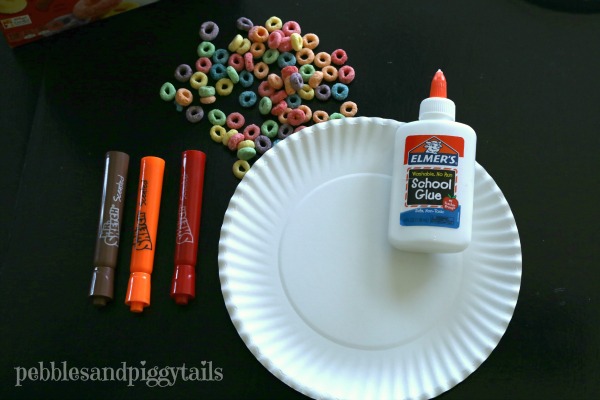 You can use a simple paper plate for a sturdier surface. Also, and cereal will work, but we like Froot Loops the best with all the colors!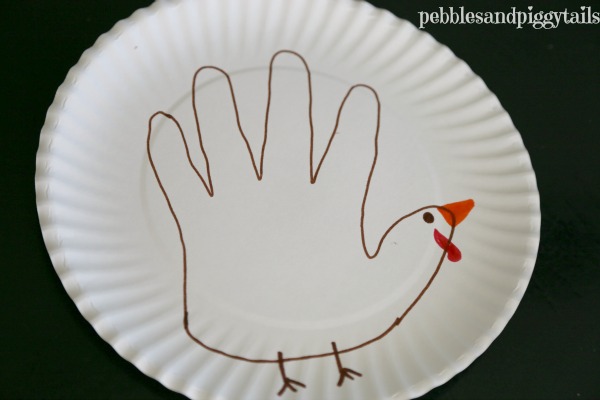 Trace the child's hand. Add a turkey face.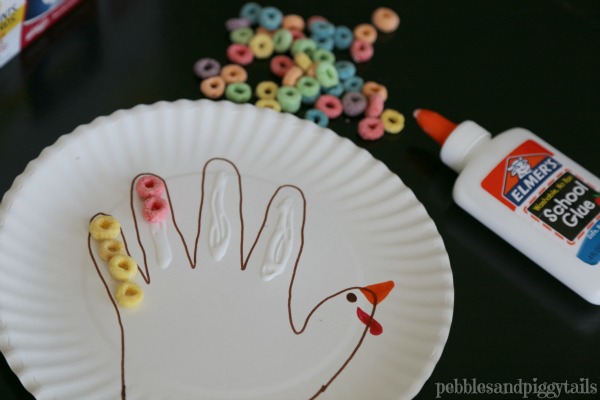 Put glue in the fingers or "feathers" and stick the cereal on. You can teach about colors and patterns here too.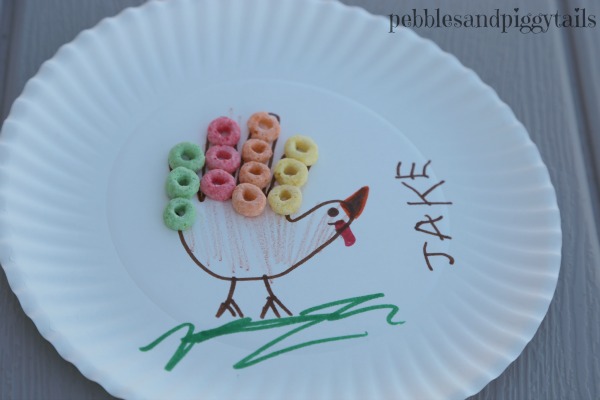 Let dry. Easy EASY!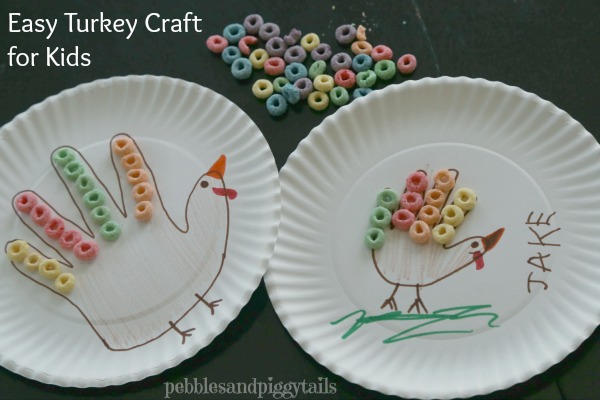 You may also like: