Hey folks. You know it's been awhile since I've posted a party idea. I think it's because my kidlets are getting older and they don't care for themed parties in their teens. We mostly end up with backyard parties and pizza parties these days–which don't get me wrong, those are fun too. But when my Baby Girl asked for a pajama party (in lieu of a sleepover — I'm so not into sleepovers but that's another blog post for another day–I was happy to make pajama party printables and make it a fun, themed party. And I have to say this was a fairly simple party. It's like a sleepover, without the actual sleeping part. And you get to serve breakfast for dinner, like a pancake bar, which most kids love. So I've got some great Pancakes and Pajamas Party Printables and ideas to share with you today. I hope these help with your party planning!
*This post may contain affiliate links. They links may give me a small commission if you purchase an item through my link, but there is no cost to you to click on them. This helps fund the cost of running my blog, so thank you in advance!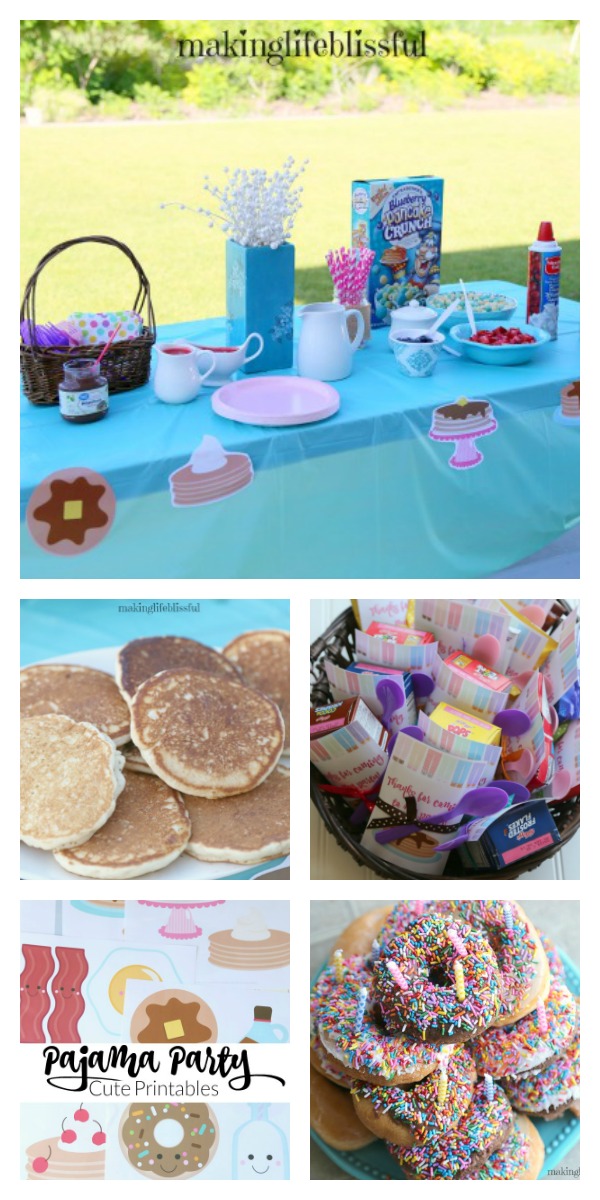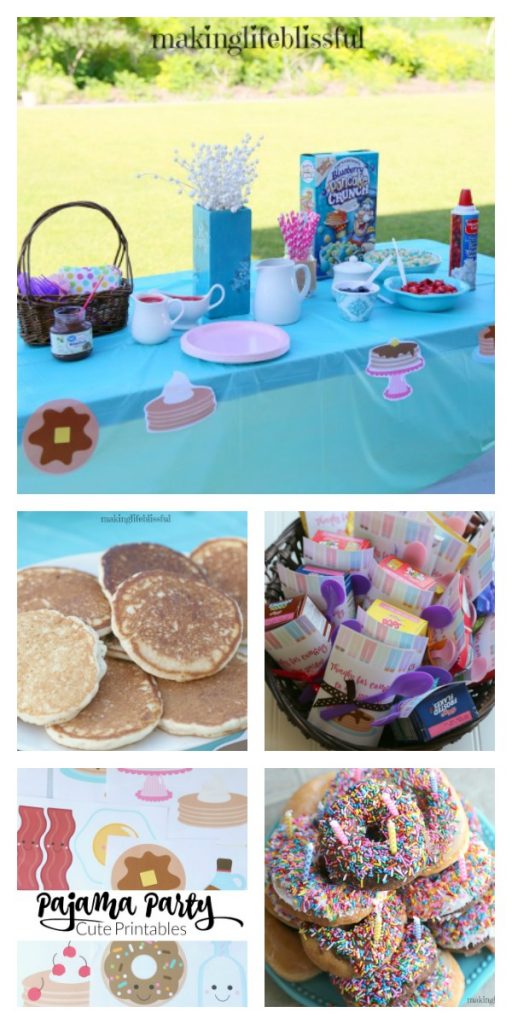 Here's just a glimpse all all the ideas and printables below. Get ready to plan some fun . . .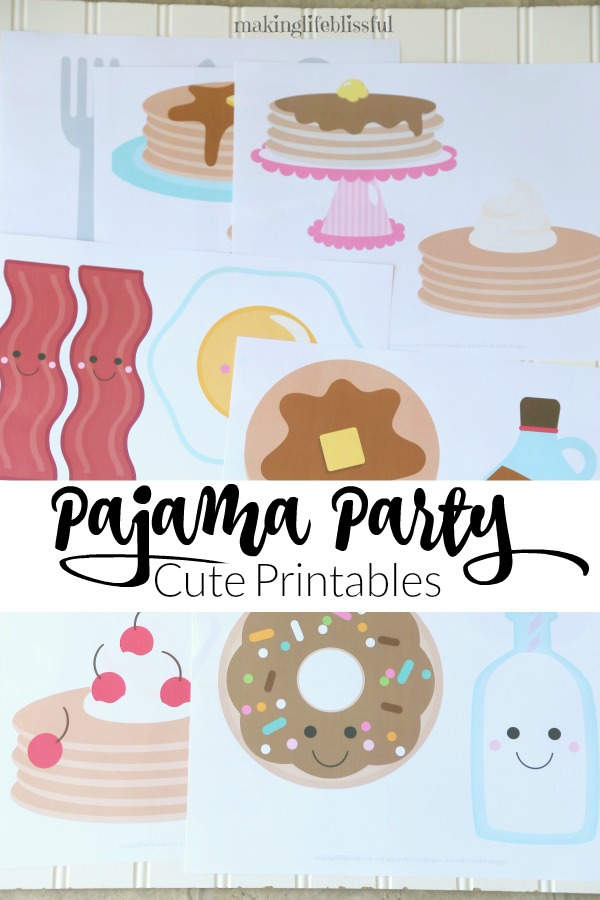 This post also includes Pajama Party Printables and Breakfast Brunch Printables. Some of them are FREE and some are available in my website shop HERE or in my Etsy Shop. Check it all out down below . . . .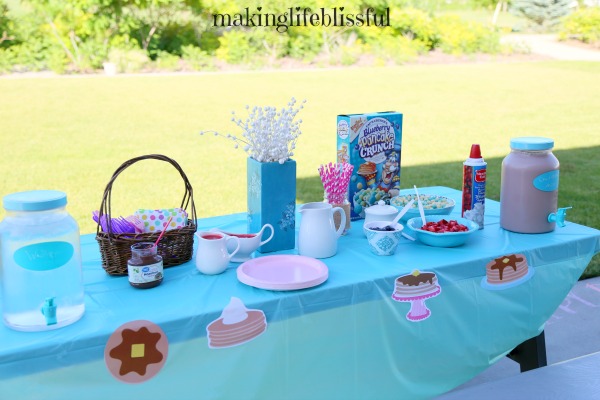 We had our party in the summertime so we could set it up outside. We invited a lot of girls and told them to wear their pajamas and come have breakfast for dinner. We had a pancake bar and they could top their pancakes with many different things including:
fresh strawberries
fresh blueberries
whipped cream
homemade strawberry syrup (a big hit and so easy!)
regular pancake syrup
Nutella spread (this was a big hit too!)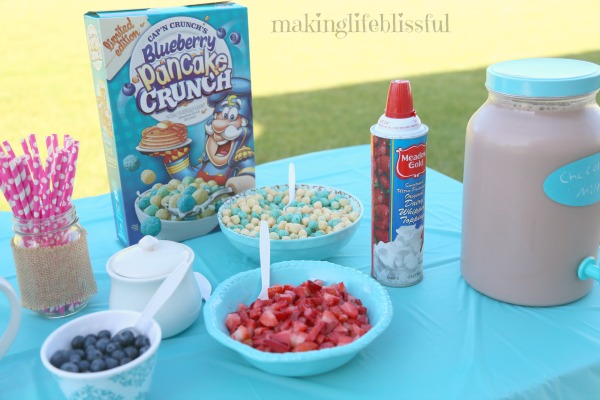 I also happened to find a limited edition cereal of Cap'N Crunch Blueberry Pancake Crunch Cereal to add to the breakfast bar just for fun. I thought it was a pretty tasty cereal myself. We had chocolate milk and ice water for drink options, but you could totally have orange juice or apple juice boxes. We also had bacon as a part of the breakfast options.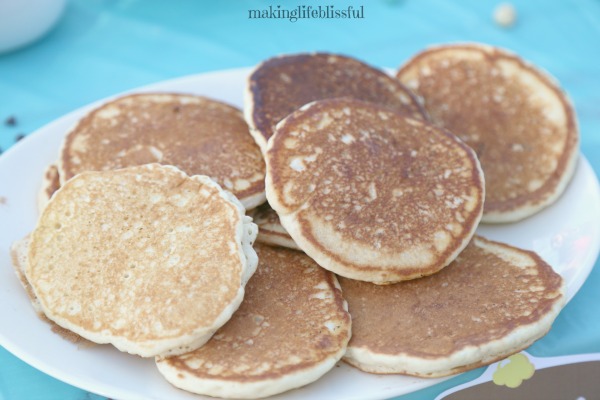 Pancakes are pretty easy to make, especially if you have a pancake griddle so you can make a lot at a time. And most kids love pancakes so it's just an easy idea all around.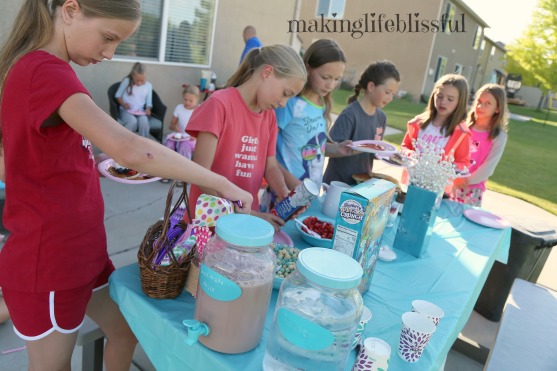 The girls loved it and went back for seconds. They were comfy in their pjs and loved just talking and eating together. After dinner they colored with sidewalk chalk and play the game "Monkey in the Middle". When they were feeling tired out, we went inside for a movie. My daughter requested The Peanuts Movie (it's a family favorite).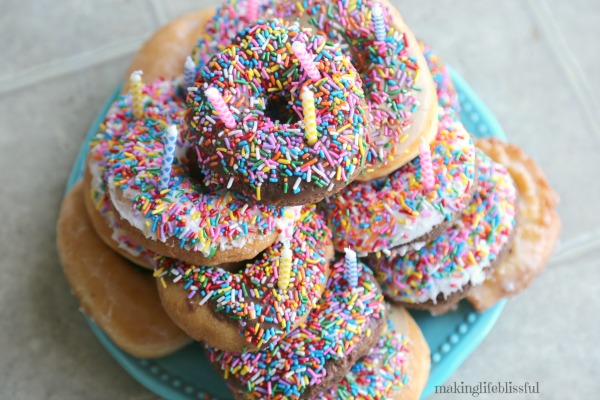 And to finish off the party we had a simple doughnut cake and sang "Happy Birthday" to my daughter. Donut cakes are a cinch. Just stack the donuts and add candles!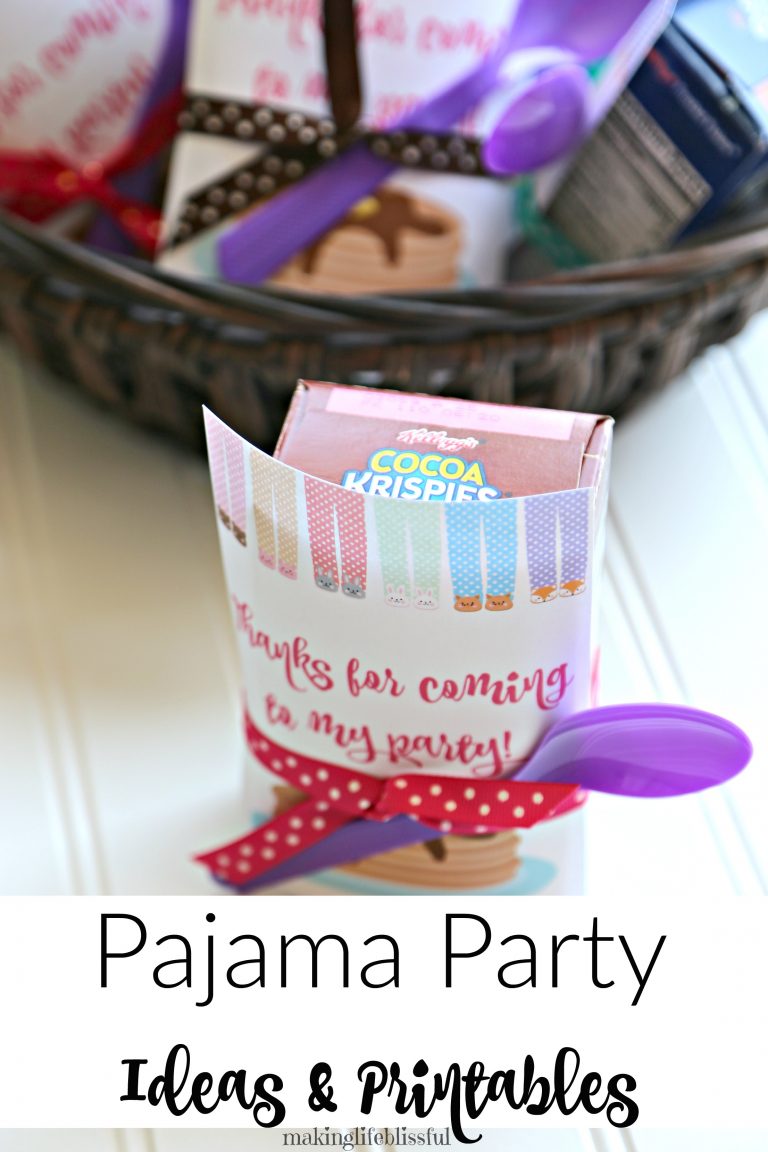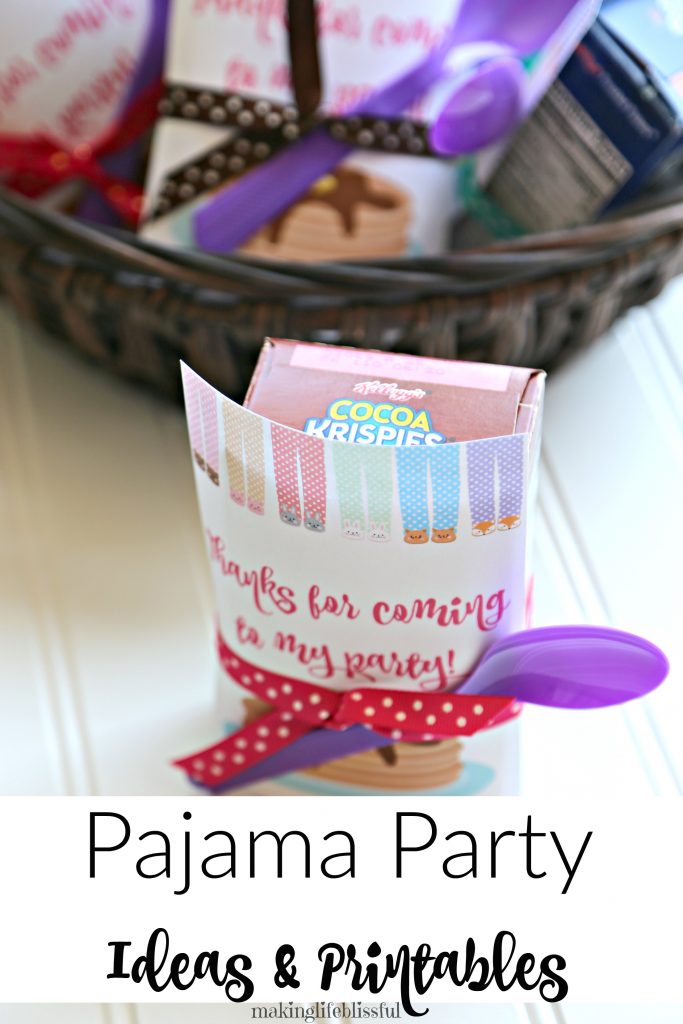 And now for the printables . . .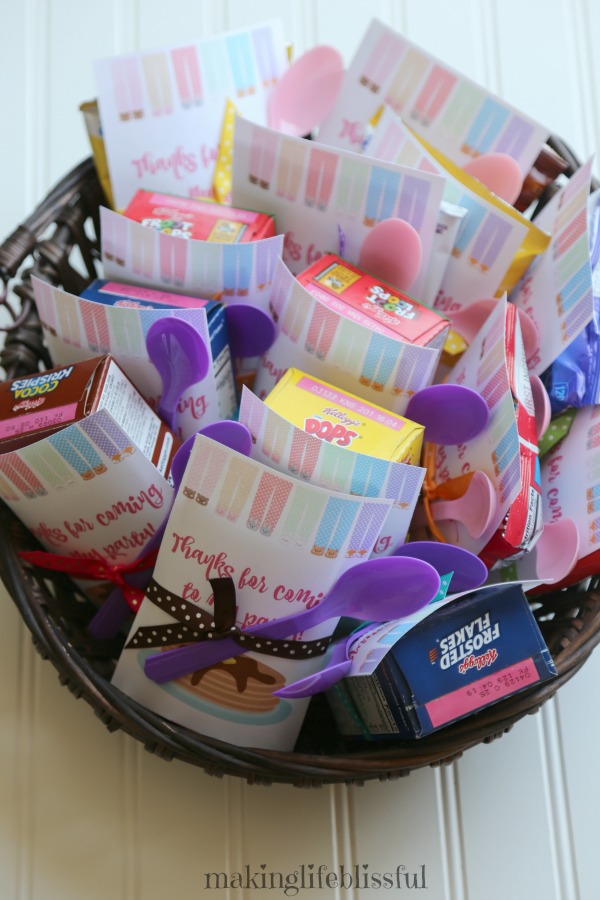 I made these darling cereal box party favors for the girls to take home. So simple. I created a FREE printable for you to use to make your own. We just got the mini cereal boxes, spoons, and ribbon. These printables also attach to any single serving size cereal package or you can add it to favor bags or basically ANY party favor. Very versatile thank you cards. Simply tie it all together and hand out to your guests when they leave.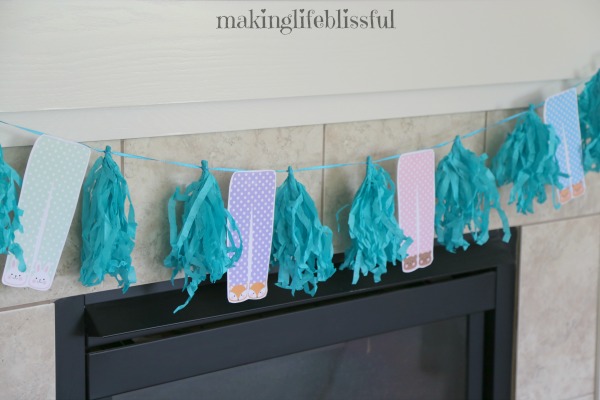 I also created printables to help decorate for the party. So easy and so cheap! These pajama pants are DARLING. I couldn't resist making this fun pajama garland and putting these pajama pants all around the party room. I also created adorable breakfast food printables. These can be used in so many different ways. There's also a free printable pajama party invitation.
CLICK ON THE LINKS BELOW TO ACCESS THE PRINTABLES and join our email list to gain access to my FREE PRINTABLE LIBRARY. If you are already a member, visit and enter your password at https://makinglifeblissful.com/free-printables
COMING SOON!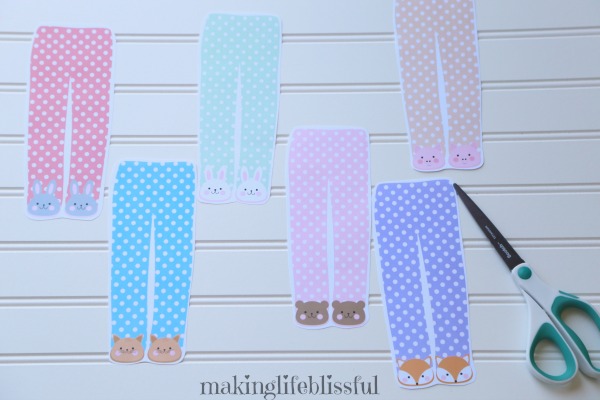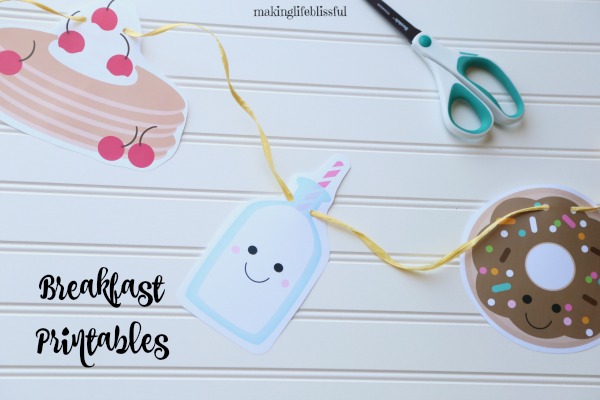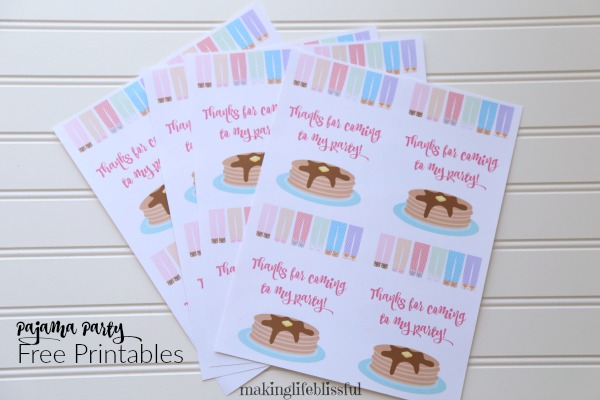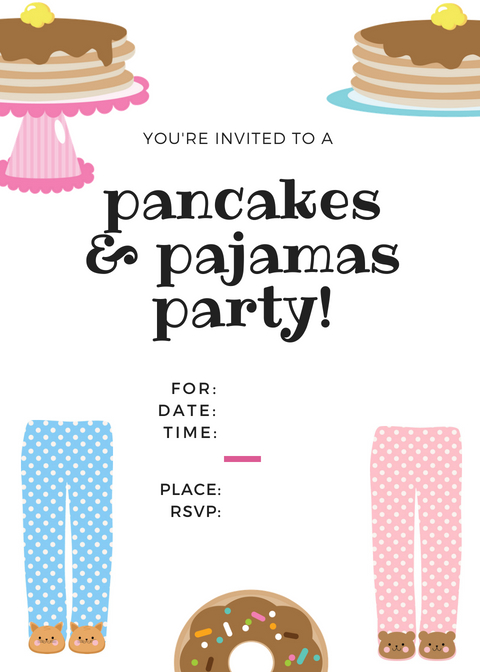 Hope all these ideas and printables help you with your next party! Have a great day my blissful friends!