Sometimes God gives us magical days. A day that everything seems to fall into place. A day that anger is forgotten. A day that extra hugs are given and time is frozen. It's a day that is remembered. Those are the magical days. They don't happen all the time, but I believe they happen to everyone. And sometimes it's just a magical minute–where just for a few moments life feels like a Christmas Hallmark movie and it's never forgotten. And I'll bet that if you take a moment to remember, your magical days will come flooding back to you. Those magical days are always there waiting to remind us of the goodness of life.
*This post is sponsored by Stephen's Gourmet Hot Cocoa. I truly love Stephen's Cocoa and I buy it all the time, so I am happy to share this post with you. I am a part of the Mom It Forward Influencer Network. This post may contain affiliate links at no cost to my readers, but clicking on them helps support my blog.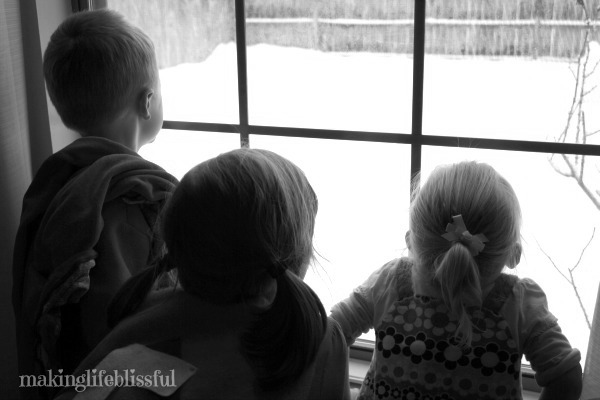 For me, one of those magical days happened in the winter of 2010. My little family lived in Arkansas where it rarely snows, and if it did, it only stayed for a brief time–just enough to remind you that snow actually existed. Our house was tiny. My husband was in the trenches of medical school and sacrificing much for us. I was a stay-at-home mom to my three little angels ages 8, 6, and 2. I too, was sacrificing much for our family. I gave my all as a stay home mom on an limited income living far from home. And I was tired. Always tired. But my kidlets were my world and I was okay with that.
And I was given a magical day during that time. A day that buoyed me up in my mom-world. We woke up one morning to a plush blanket of fresh snow. The snowflakes would not stop falling. Like pieces of sugary cotton candy, the snow just kept floating down. And my first sight as I crawled out of bed, was my three kidlets scrunched together at our small window, watching the magic come down. Up until this point they had not seen much snow. They often thought that the glimmer of frost on the grass each morning was what snow was. Little did they know it could be so much more.
As they looked out the window, they were giggling and loud, full of complete amazement. I got out my camera and captured their wonder, knowing this day may not happen again. Before they even had breakfast, they were out the door and in the middle of all the white goodness. And they begged me to come with them. And even though I was tired, I knew I couldn't miss it. I put my winter gear on top of my pajamas and headed out there. And we played, and played, and played. We made footprints, snow angels, and a snow family. We let the snow come down on our faces and tingle our cheeks. We ate snow by the handful. It was magical.
And when we were finally too tired to keep going and our thin mittens were soaked through, we came inside. We left our snow clothes in a puddle on the floor and devoured chicken soup (from a can) and indulged in large cups of hot cocoa complete with lots of marshmallows. And for that moment, time was as still as the snow falling outside. Life was pure and good.
It was magical.
I hope each of you will feel magic this season. If you want to have more magical days in your life here's my advice:
Take note of what matters most to you. Most magical moments happen with those we care about the most.
Stop making excuses and allow yourself to enjoy the good in life. Just jump in and go experience good stuff.
Be grateful. When we are thankful, we realize there's a lot more magic in our lives than we thought.
Whether you remember it, or actually experience it this year, may the magical day be yours to cherish.
And to help you have more magical moments, I have a gift for my readers . . . .
Stephen's Cocoa is giving away a year's supply of gourmet cocoa to one lucky winner!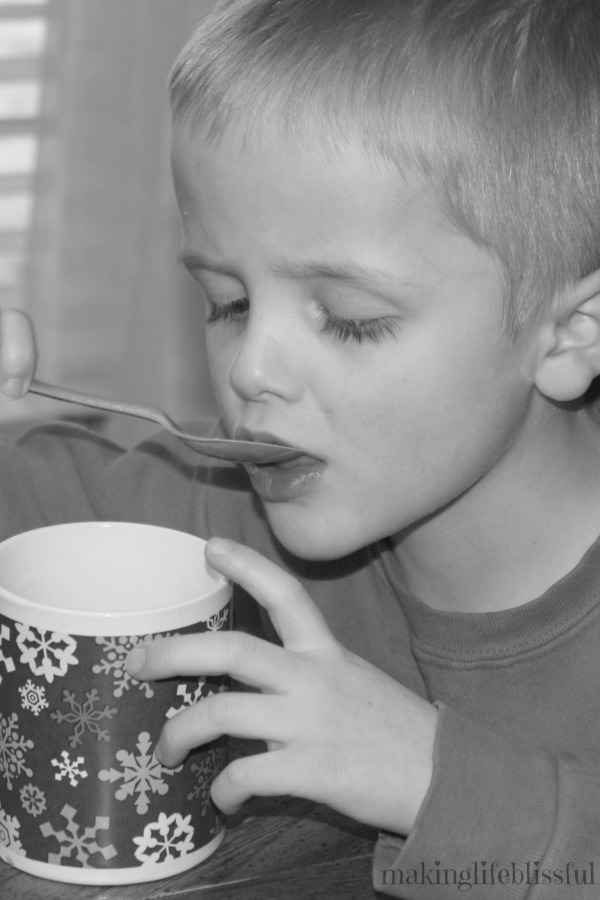 Enter to win a year's supply of Stephen's! We're giving away 15, one-pound cans of their delicious, one-of-a-kind cocoa to a very lucky winner! What's more, you get to choose which of their 22 flavors you'd like to try! From bestselling classics (like Candycane and Mint Truffle), to our newest creations (including Old Fashioned Chocolate Malt, English Toffee, and Salted Caramel), the choice is yours!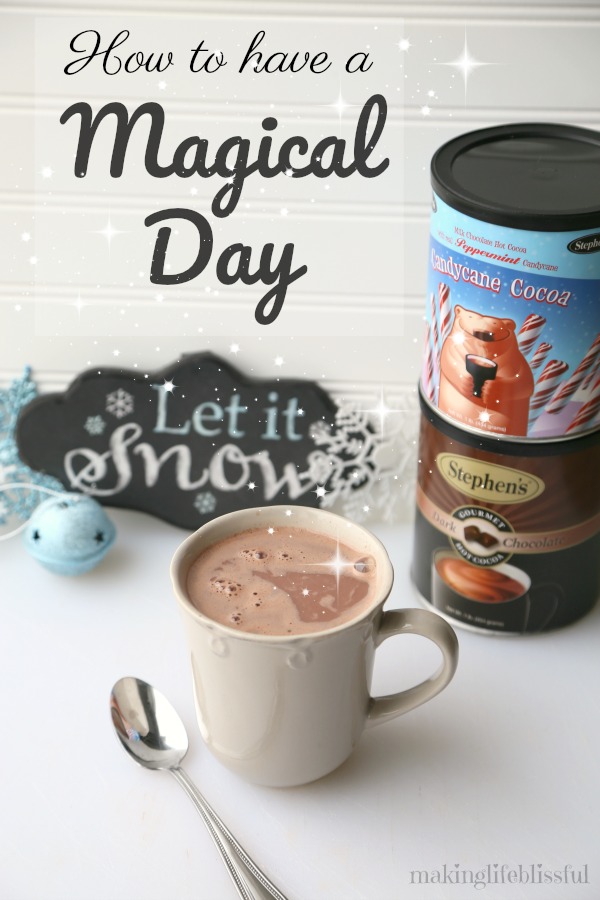 Stephen's Cocoa is my absolute favorite cocoa of all time!! WE LOVE the MINT TRUFFLE and the CANDYCANE. I always buy a big batch every Christmas. So I hope you win! To see all of their delicious and unique cocoa flavors visit: https://www.indulgentfoods.com #StephensGourmet
[soliloquy id="6089″]