Summer is almost over and I hate to see it go for the most part. However, there is a part of me that can't wait for autumn and all things cool. But with Labor Day around the corner, I always think it's fun to have a little backyard BBQ or picnic to say goodbye to summer. So today I'm sharing some cutesy BBQ invitations and printables for your next backyard picnic or bash. We've also got a cute BBQ Bingo game and Summer Memory Game to play with your kids and guests. The picnic invites are FREE, of course, and the whole pack is available in my little shop OR in my Etsy Shop so enjoy those last days of summer!!!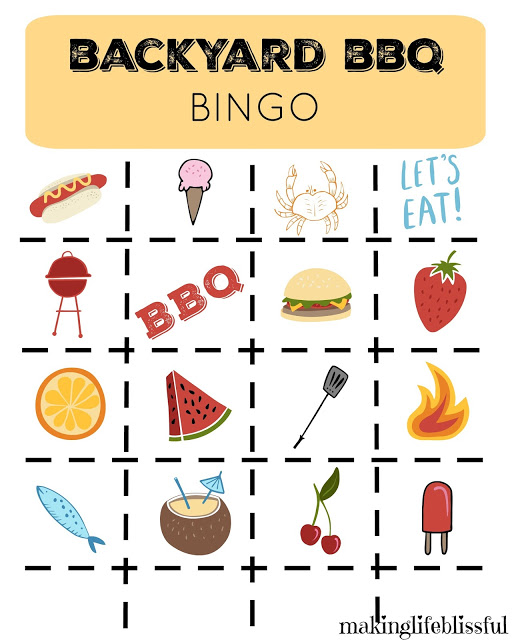 I have to say that I'm having one of my mommy "neverland moments" again as my kidlets start school. I've kinda got a lump in my throat as I realize I will have a child in high school, another in junior high, and one in the upper grades of elementary school. Where did time go? Do you guys get like this sometimes? Ugh. I do. I just do, and I hate the feeling that time is slipping away and that I'm letting it go without doing anything about it. But then I remember the simple ways to enjoy my children, and that I actually am doing the best I can to make moments matter with them. I'm not perfect. We had some boring, unproductive times. We had many moments that I wished they would top messing up the house and bickering about little things.
And even right now, I have mixed feelings because even though I love the bonding and lazy togetherness of summer, I also love the scheduled and steady rigor of the school year (and that my kids are all in school and I once again have the house to myself for a few hours!). So I don't know. There's no way to feel perfectly content about each stage of life we are in, but I think we can learn to come to terms with it and feel some peace. So bring on school. Bring on the schedules. And goodbye summer . . . for now. Enjoy these backyard barbecue printables and try to enjoy whatever moment you are in.
Aren't this printable picnic invitations cute? Thanks to my Sweet Teen for coming up with the design for all these BBQ printables!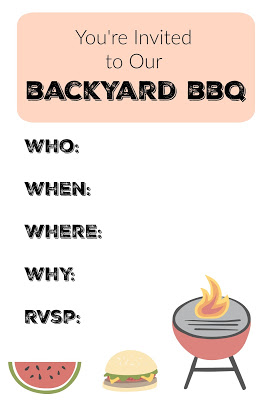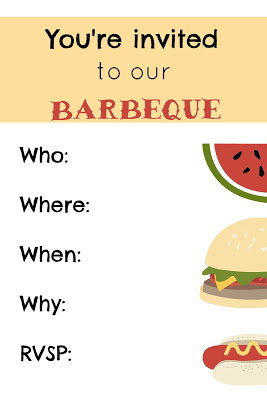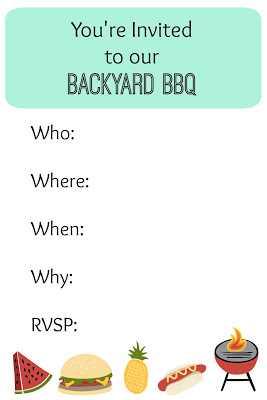 CLICK BELOW for
And then don't forget to get this Printable BBQ Bingo Game as well! These are fun to laminate and use over and over again. Make sure you print an extra one and make cards to draw and call out. There are 6 Bingo Cards total.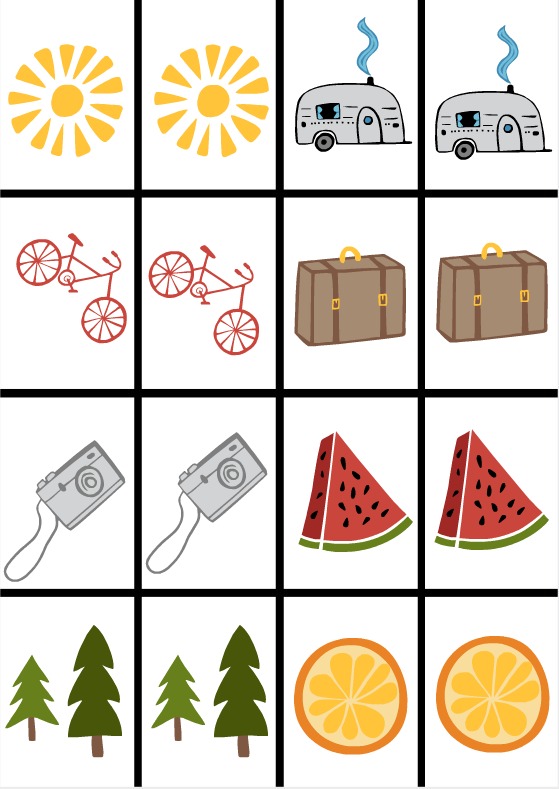 I have a fun Summer Memory Game too!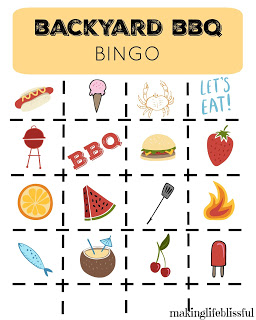 CLICK BELOW for the full picnic game pack: