My sister's Super Easy DIY Menu board is here just for you today! Make meal planning easier! She's taken ideas from the internet and made them easier. So get ready for her great instructions so you can make your own:
Hi! I'm Tabatha, Lisa's sister. It's amazing to me how my meal family planning has become so much easier since I have made this menu board! Before I made this I struggled each week on coming up with meal ideas searching my recipe books and pinterest for inspiration. We have our favorites but I enjoy cooking and trying new recipes and it use to be difficult to make decisions.
Now we decided as a family to have a "theme" for dinner each night which would really help in meal planning and prep. I was amazed at how much easier it was to think of dinner ideas once a "theme" was assigned for each day.
For example:
Sunday is Homestyle
Monday is Ethnic
Tuesday is Leftovers (that's our busiest night!)
Wednesday is Soup or Salad
Thursday is Italian (because we love it!)
Friday is Simple n' Easy or Leftovers (this is another night where everyone is every which way and my hubby and I usually go out)
Saturday is Breakfast for Dinner (because our Saturday and Sunday mornings are too busy to have our breakfast favorites)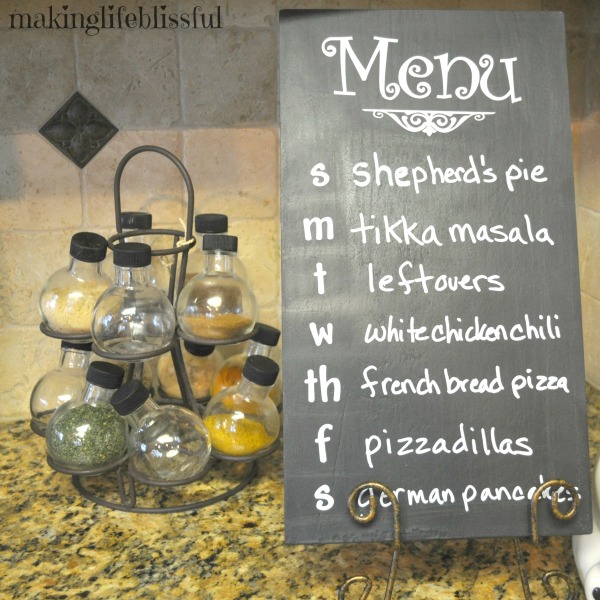 We have done this "theme" for a couple months now and it has gone very well and the kids get excited to read what's for dinner. I made sure I assigned 2 busy nights to use up leftovers and keep things simple and cost effective. I am a firm believer in using all food in the fridge and not waste. I always know what lurks in our fridge and make sure it gets used up within a few days. I believe it has saved our grocery bill over the years.
Here's how to make your menu board:
Supplies
16"L x 9" W smooth wood board (any cut or thickness will do except plywood)
Vinyl lettering for "MENU" and days of the week in the style you want. I ordered mine on
CraftCuts.com
. I love this website! It cost just a few dollars to create my own vinyl lettering and it came it the mail in just a couple days!
Small easel
if you want it counter top instead (I did both because I like the flexibility)
What to do: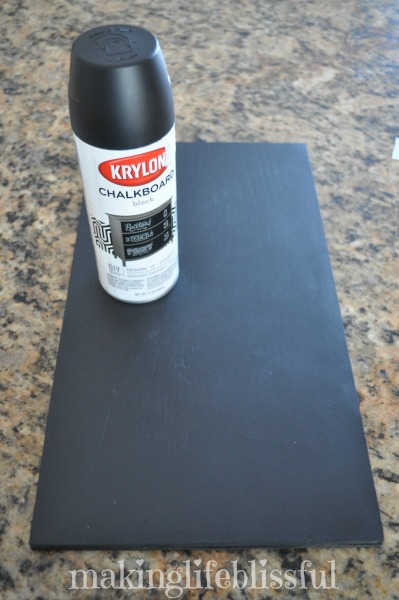 3)
Arrange your vinyl lettering how you like it once the paint is completely dry.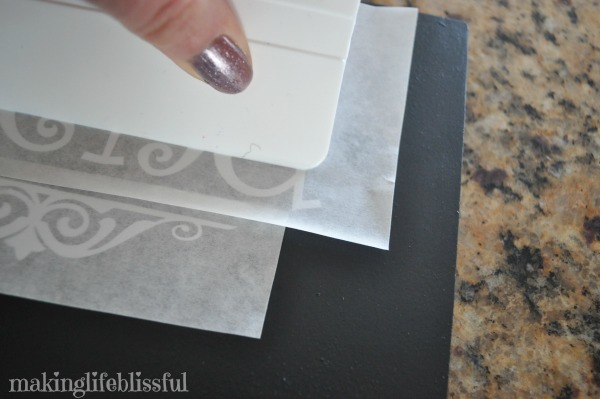 4) Be careful to follow your vinyl application instructions. Make sure each corner and thin letter spot is rubbed on well before you pull the paper off!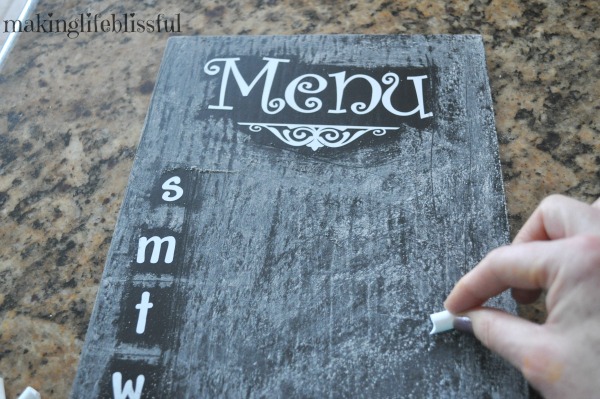 6) Carefully apply your saw tooth hangers (this was my most challenging part really)
7) Apply your ribbon how you like it to hang. (I just used some ribbon I already had)
8)
You're ready for your menu to be written down! Prep your markers and your menu ideas and voila!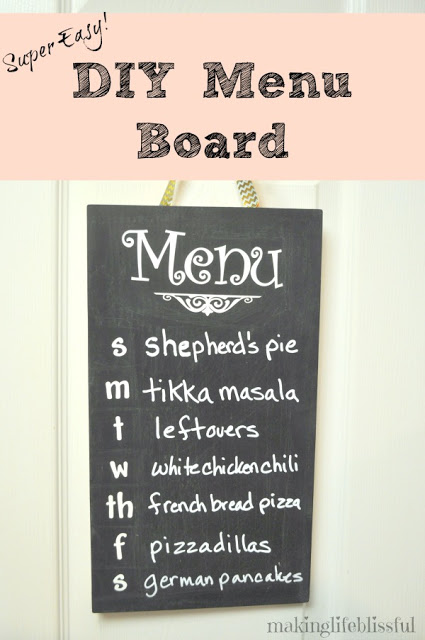 It's beautiful and it will make your menu planning easier I am sure of it!
You may also like: