So everywhere I turn on Pinterest someone is re-doing or antiquing a piece of old furniture. I admit that I have done it myself in the past with my Dining Table Re-do. It was hard work, but so worth it.
But I keep seeing re-do pieces with lots of color and that are even spray painted . . . so I wanted to try a flea market flip of my own. I wanted to furniture re-do a little table or something.
My blue and yellow living room needed cheap, but colorful end tables, to go with my $2 Pillows. I am currently renting my home and do NOT want to pay a lot to decorate with stuff I'll just have to move soon anyway.
So I went to D. I. (Deseret Industries–a lot like Goodwill, but the Mormon version) with my friend Jessica. I found 2 end tables for $5 each. My friend Jessica talked them down and I got each one for $4. Thanks Jessica.
Here they are: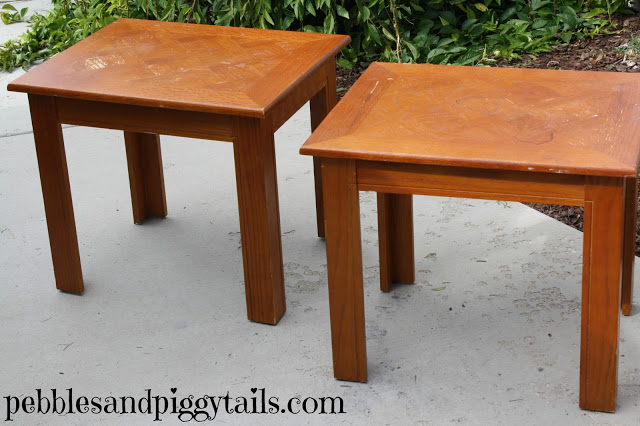 Kinda ugly. They needed some love. The right one has a water stain.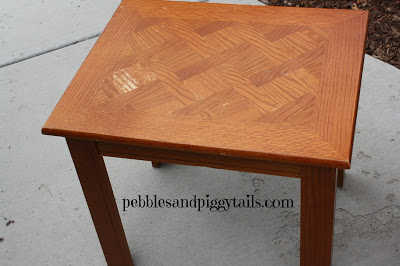 This project was FAST. I got it done in one afternoon. No wonder people are pinning this kind of stuff. Here's what I did: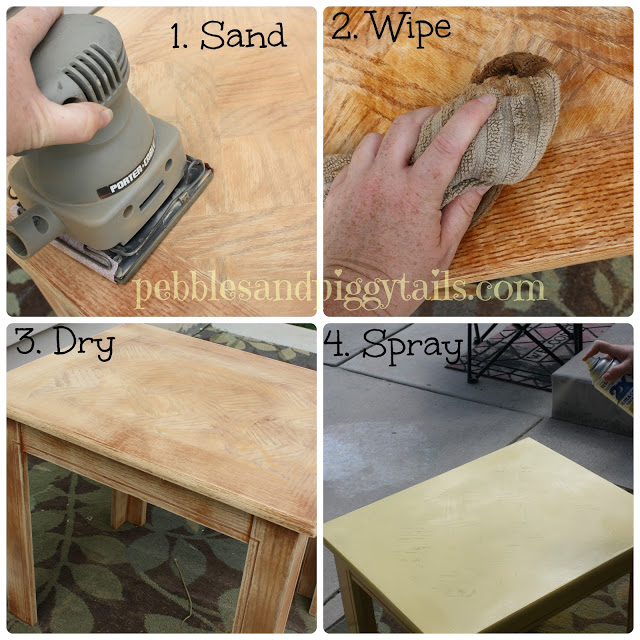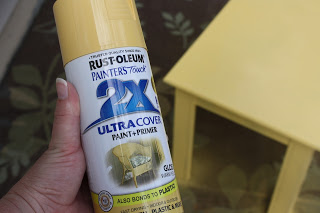 This is the paint I used. It's from Home Dept. They have lots of good colors now.
NOW THE BEST PART . . . this is part where I cheated. I wanted my table to have cute edges–you know, where you make your OLD table look NEW and then you make it look OLD AGAIN. Weird yes, but also in style.
BUT I'm LAZY and I did not want to go back to the store and get wood stain to "antique" the edges. So I came up with another idea (I'm telling you, the real furniture re-doers are going to groan):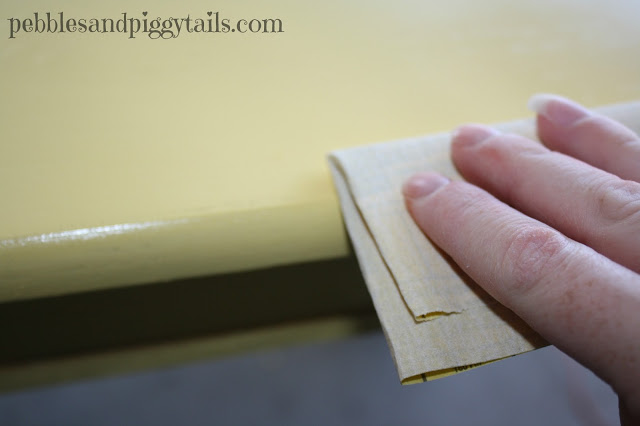 I sanded the edges first.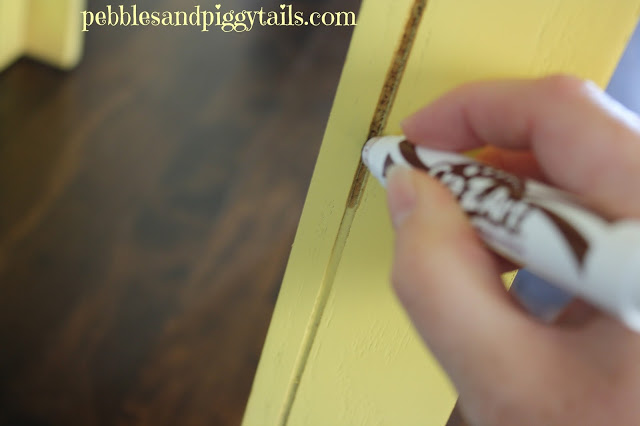 Then I used an ordinary children's marker to color in the grooves and the sanded edges . . . whaaaat?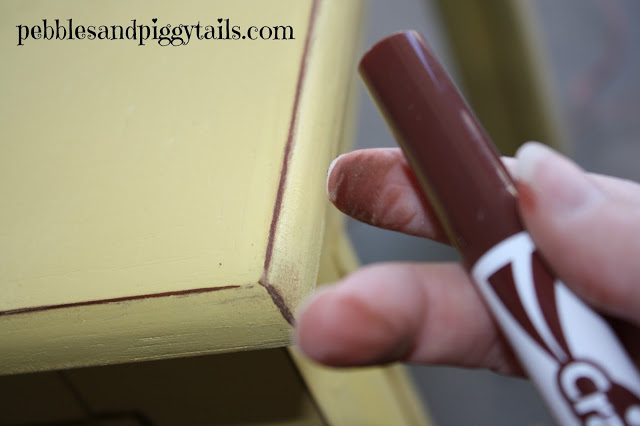 Yup. Just a kid's marker. I smeared it around a little with my fingers or used a damp cloth in some areas to blend it in and make it look natural.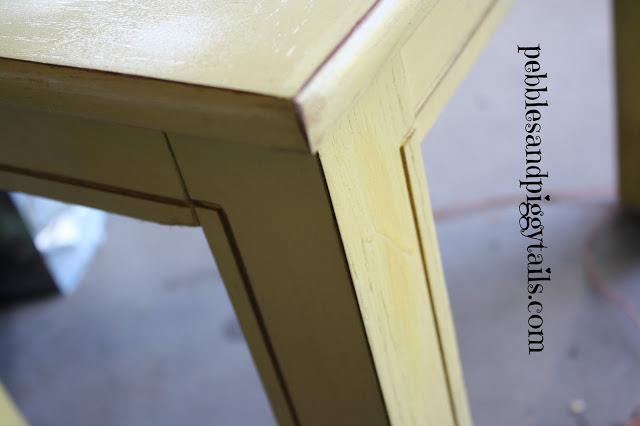 I think it looks pretty good. Makes the edges stand out. I would only recommend doing this on pieces that have basic designs. Not sure it would work on intricate designs.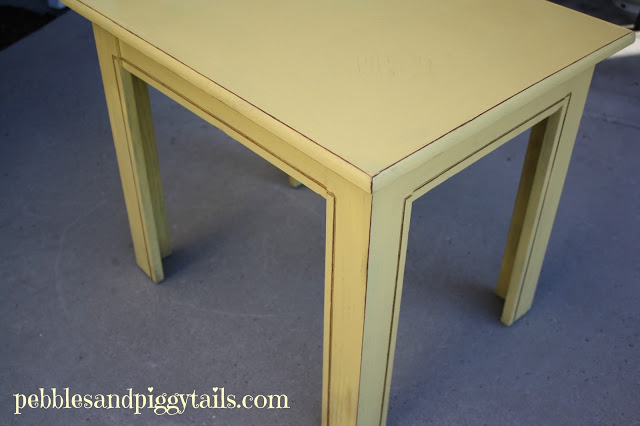 Looks vintage and rustic . . .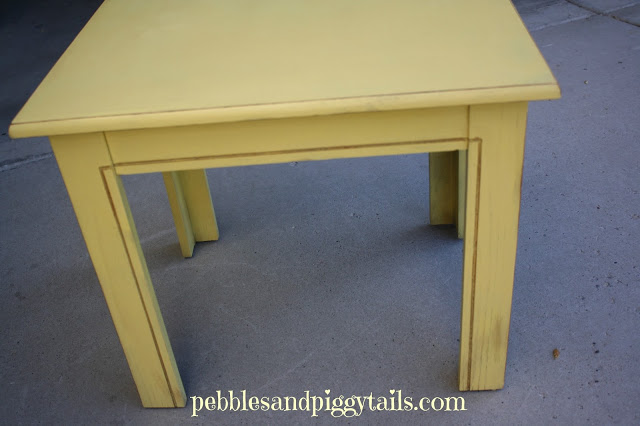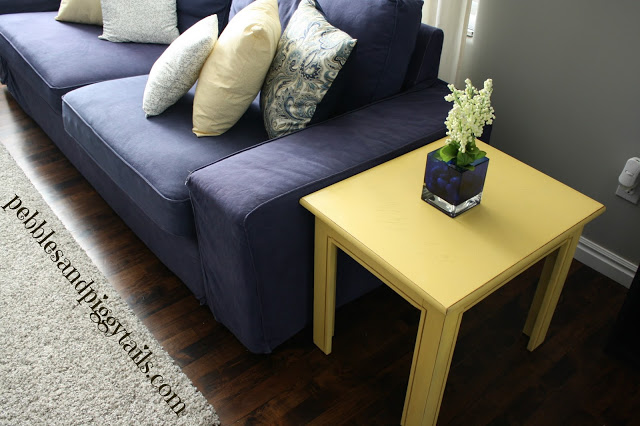 It adds a pop of color to my room and it was simple and cheap. Hope this inspires you to create something awesome! Have a good day!