We finally got a chance to go to the Ice Castles in Midway, Utah like I was hoping. It was super cool (pun intended) and a great family activity for all ages. We have teens and elementary-aged children and everyone thought it was fun. Here's my review of the Utah Ice Castles and info about a discount for 15% off admission too!
*This post is sponsored by US Family Guide. I was asked to review Ice Castles. All opinions are pictures in this post are my own.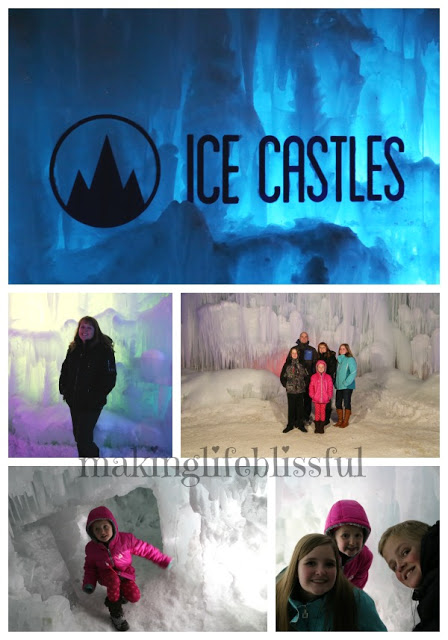 We all enjoyed our little Ice Castles trip. If you want to go be sure to use the discount coupon code at the end of this post!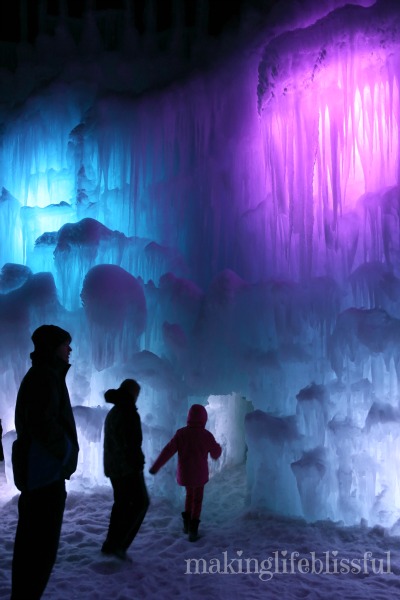 Here's what you need to know about Ice Castles:
* It's cold with some places having deeper snow as you walk around the tunnels and caverns. In Utah, it's in the mountains, so even a nice day can be chilly. Wear your boots, gloves, and warm stuff!
* In Utah, they have a couple of ice slides throughout the caverns. A large one for older people and a small one just right for the littles.
* You have to sign up for a certain time when you buy your ticket. You cannot come earlier than your assigned time–BUT you can stay as long as you like once you are in.
* The times and tickets fill up quickly so plan ahead.
* During the day they often have visits from Elsa and Anna (check the schedule)!
* At night it's all lit up with fun music playing. The lights change colors too.
* As you leave they sell snacks and souvenirs.
* The admission feels kinda pricey. It can range from $6-$12 for kids and $10-$18 for anyone 12 and up. So plan ahead and stay as long as you can to make it worth it and
USE THE 15% OFF DISCOUNT CODE
for 2016: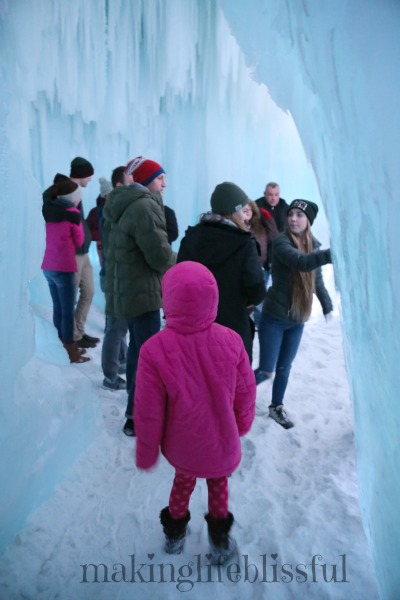 There are a lot of tunnels and caves to explore.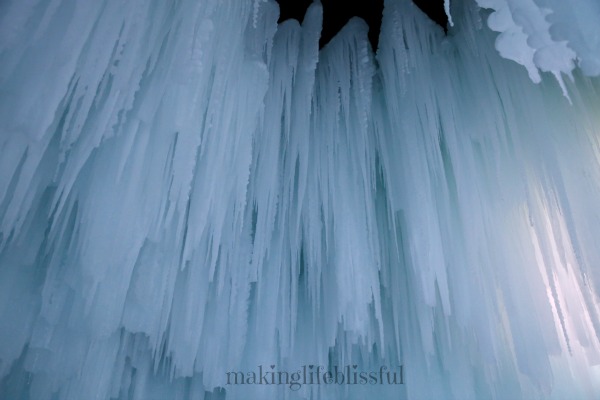 The icicles are impressive!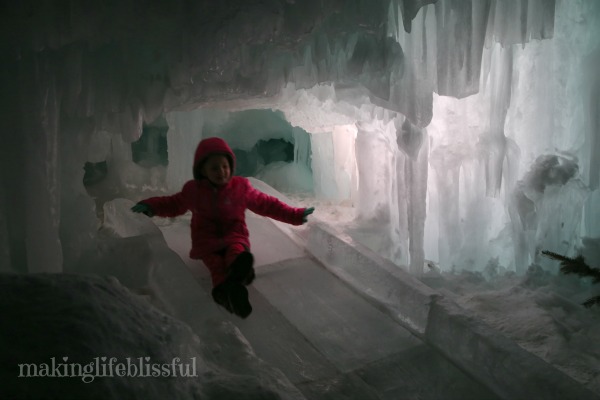 Here's the slide!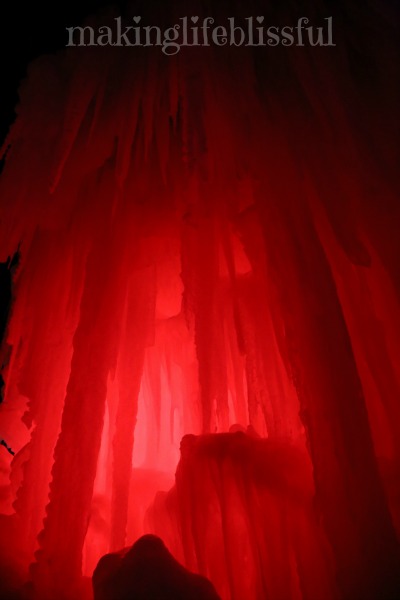 Loved the changing colors.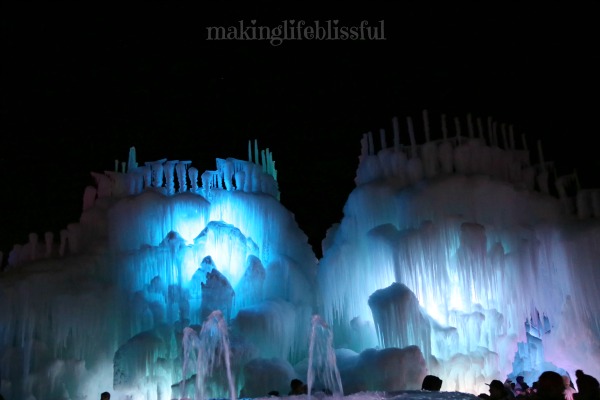 Like nothing we've ever seen before
I hope you get a chance to try out the Ice Castles before they melt.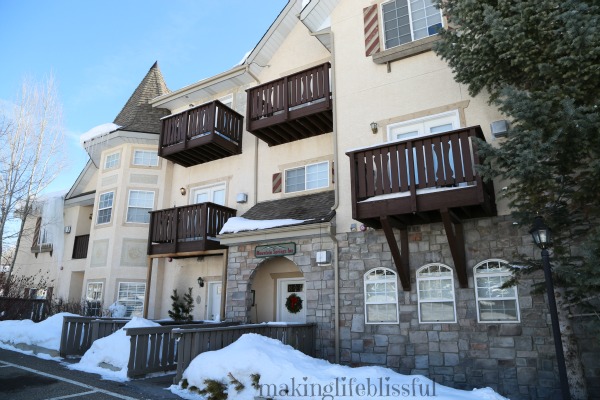 Because our tickets were set for later at night, we decided to stay in Midway overnight. We visited The Homestead Crater and stayed at the very impressive Mountain Springs Inn which included a small kitchen and living area (for a great price!).
Click onto the NEXT PAGE to learn more about The Homestead Crater and Mountain Springs Inn!