So my sis is quite the gardening guru.  Every year she has a huge garden over-flowing with fresh veggies.  She really has some talent there.  So today, she's posting a simple garden tomato recipe for you all.  Is anyone else going tomato-crazy out there?  You're gonna love her EASY homemade Oven Roasted Marinara Sauce.  You cook it in the oven (no standing over a boiling pot for hours, my friend), and the marinara flavor is amazing.  Seriously, you're gonna want to try this homemade sauce!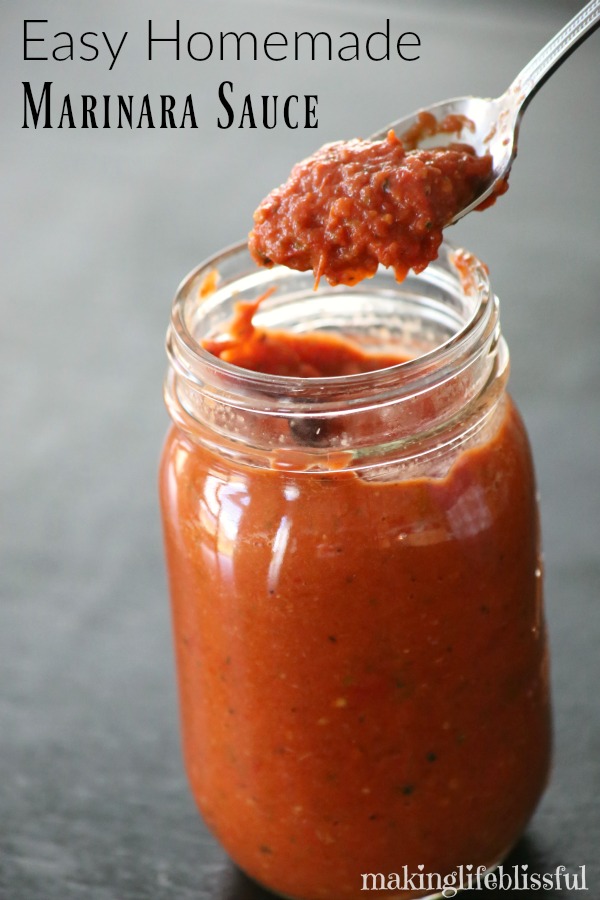 How to Make Homemade Oven Roasted Marinara Sauce
By Tabatha P.
I have awesome neighbors! We all love to exchange our garden bounty and since my tomatoes were not very successful this year my neighbor left on my doorstep about 15 lbs. worth!  I just had surgery on my wrist so I wasn't in the mood to spend too much time peeling and canning them like I normally do.  So another wonderful neighbor of mine showed me a delicious simple recipe that uses a bunch of tomatoes at once.  So if you find yourself with a bounteous amount of tomatoes this year (lucky you) and you aren't sure what to do with them consider this recipe.  It is very divine and it will make your house smell divine!  You'll want to pull out some garlic bread and gobble it up!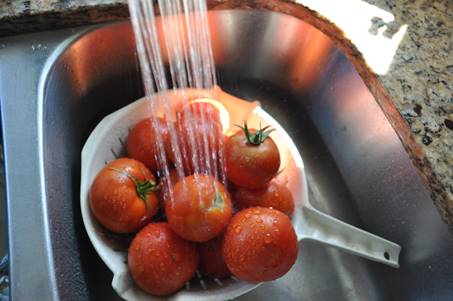 So first, preheat your oven to 425 degrees and then wash about 10 lbs of tomatoes. This overflowing medium colander in this picture is about 5 lbs. if that gives you a visual idea of how many you will need.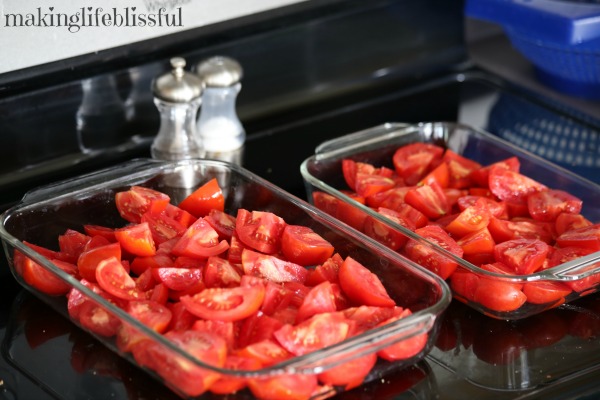 Quarter the tomatoes and place the quarters in 2 9 x13" casserole dishes.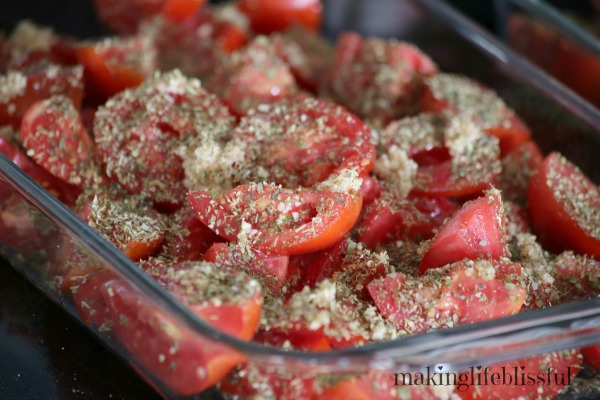 Next I used about 16 cloves of garlic, unpeeled them and divided the cloves between the pans.  You can also use chopped garlic cloves from your fridge if you want.

Then sprinkle 6 tbsp of Oregano, 1 tbsp. salt,  2 tsp black pepper. Then drizzle ½ cup of olive oil and ½ cup chicken broth. Divide evenly between pans.
As an added taste of flavor since I am a big fan of basil and I happen to have a bunch growing in my garden so I added that also but you do not have too.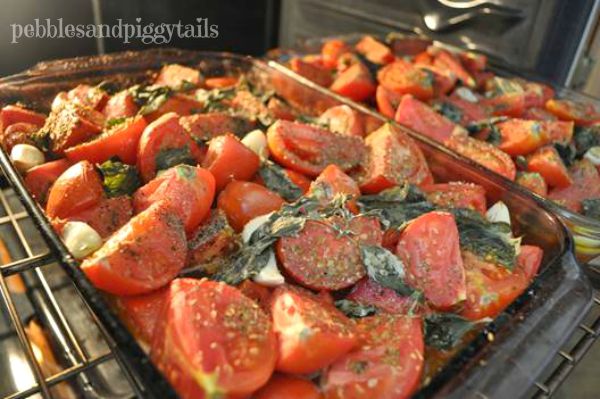 Place the pans in the preheated oven on the middle rack and bake for about an hour or depending on how much liquid is in the pans you possibly two hours.  The best part is you can put it in the oven and then forget about it for awhile and get other stuff done.
Enjoy the aroma going through your house!  It's worth it for that alone!
Here are mine after 2 hours….  Still bubbling but not too liquidy.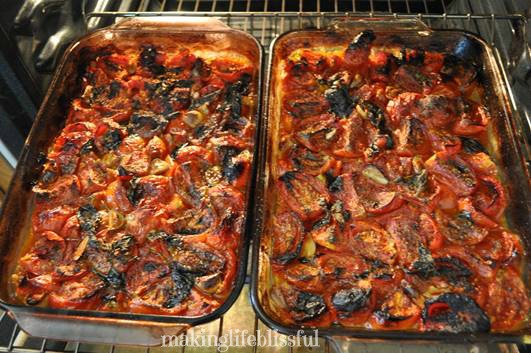 Place the pans to cool! Do not be afraid of the roasted black edges of your tomatoes and herbs! That is what brings it exceptional roasted flavor.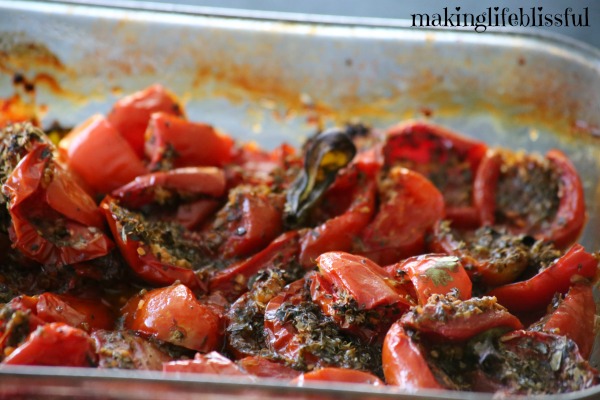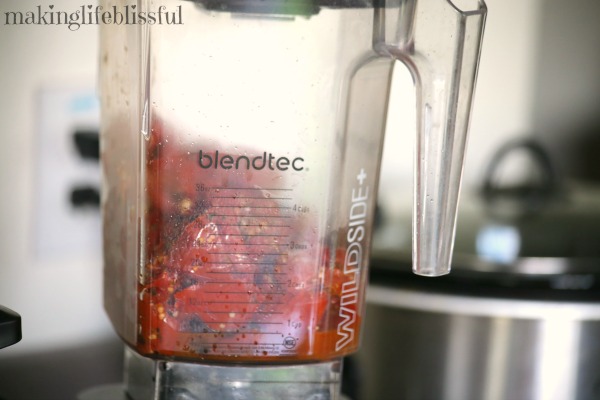 After it cools enough to work with pour the pans one at a time into your processor or blender and process until pureed to your preference. Please don't hesitate to give yourself a little taste before you serve it to your family.  You deserve it.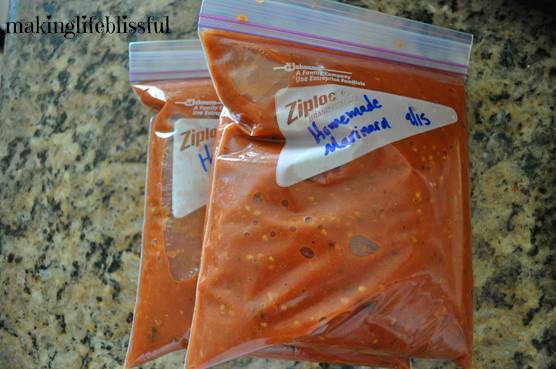 Freeze it in bags, can it, or eat it fresh and have it for dinner.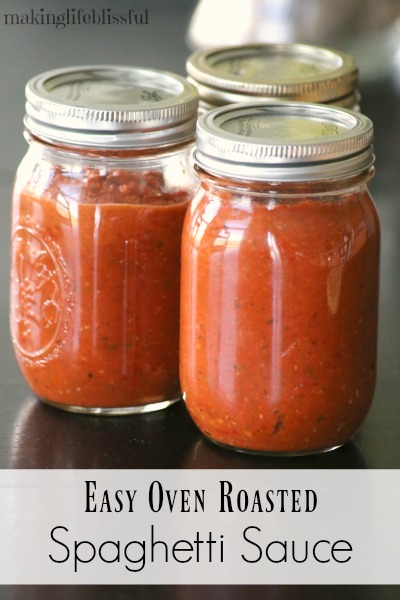 Serve on your favorite pasta, garlic bread, pizza, lasagna, and the list could go on.  We served it with spaghetti squash this time and froze the rest. It made about 2-3 heavenly family dinners worth.  Absolutely divine!
The stuff is very addicting like chocolate and you will cringe every time you have to buy another jarred marinara again!
EASY Homemade Oven Roasted Marinara
Preheat oven to 425.
In extra large roasting pan or two regular size ones, toss together:
10 lbs fresh tomatoes, washed and quartered
16 whole peeled garlic cloves
1/2 C extra virgin olive oil
1/2 C chicken broth
6 TBSP fresh oregano leaves or 2 TBSP dry
1 TBSP salt
2 tsp ground black pepper
Place pan in oven and roast until tomatoes have reduced and are starting to get a few black edges. About 60 min. If there is still too much liquid, lower temperature and roast for another hour.
Remove from oven and allow to cool. transfer to a food processor or blender or use an immersion blender. Serve immediately or refrigerate, freeze or process for canning.
You may also like: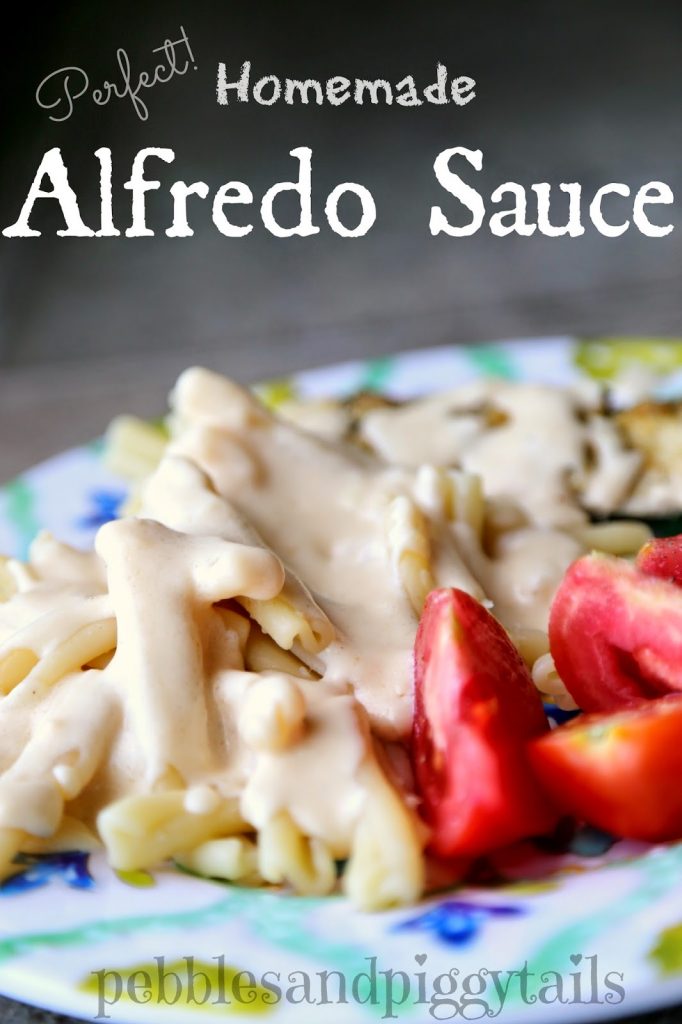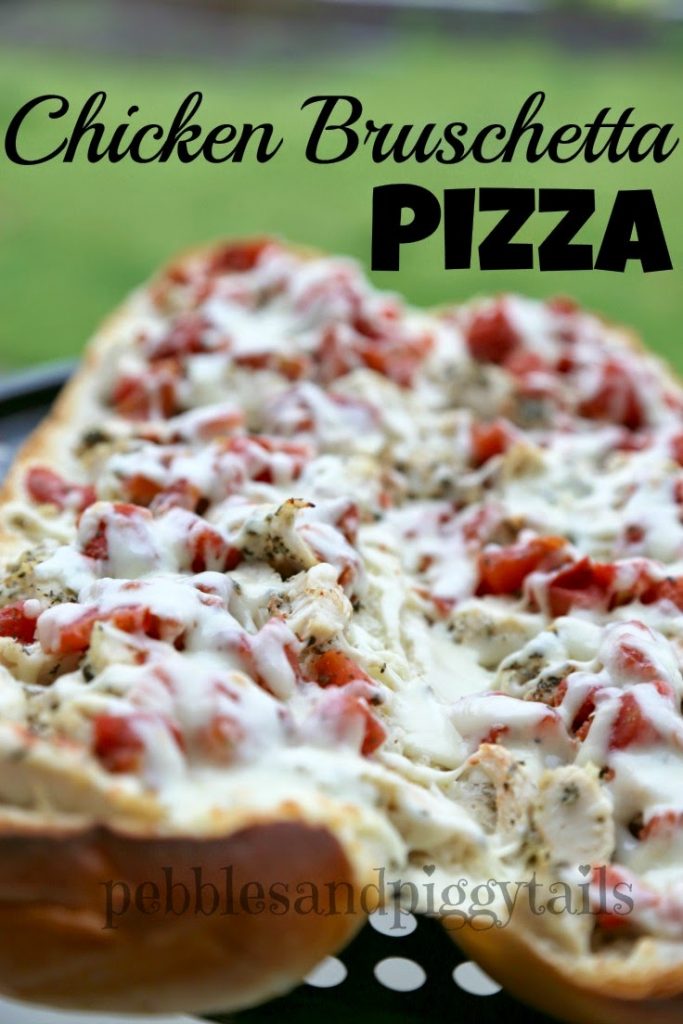 Join our monthly newsletter & make life meaningful!