I've been trying to eat less carbs and sugar. IT IS SOOOO HARD! Healthiness is so dang hard sometimes. Especially if you are carb lover, like me. I love bread. I love chocolate. I love sweets. Ugh. But I am doing pretty good. I feel healthier when I cut down on the carbohydrates. One thing I miss eating though, is PIZZA. I watch my kidlets eat it and dream of the crunchy crust and sweet sauce. So I came up with PIZZA SALAD. It's like pizza, but it's salad. It gives you that pizza feeling, without all the carbs. So far it has curbed my cravings for pizza. So I'm passing this simple idea onto you, in case you have the same carb dilemma as me.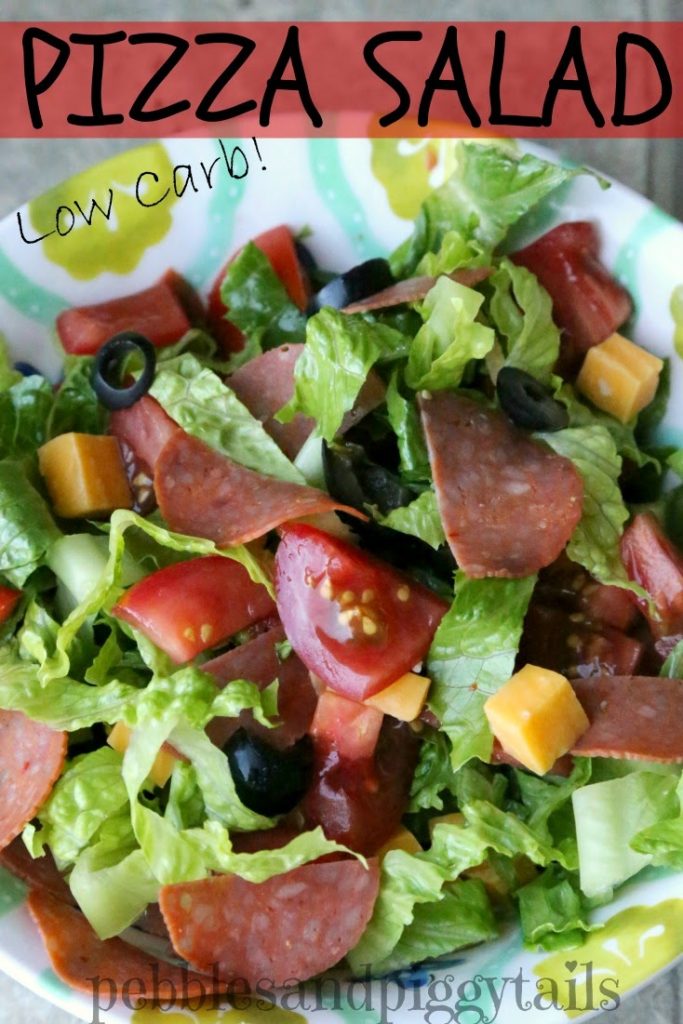 Pizza Salad is pretty self-explanatory. Basically, put whatever you love on your pizza (especially the healthy toppings) on top of a bed of lettuce. Top with your favorite (hopefully "light" dressing). Here's what I use:
Pizza Salad
Turkey Pepperoni
Cheese (usually low-fat mozzarella or cheddar)
Black olives
Green Bell Peppers
Tomatoes
Light Balsamic Vinaigrette Dressing
OR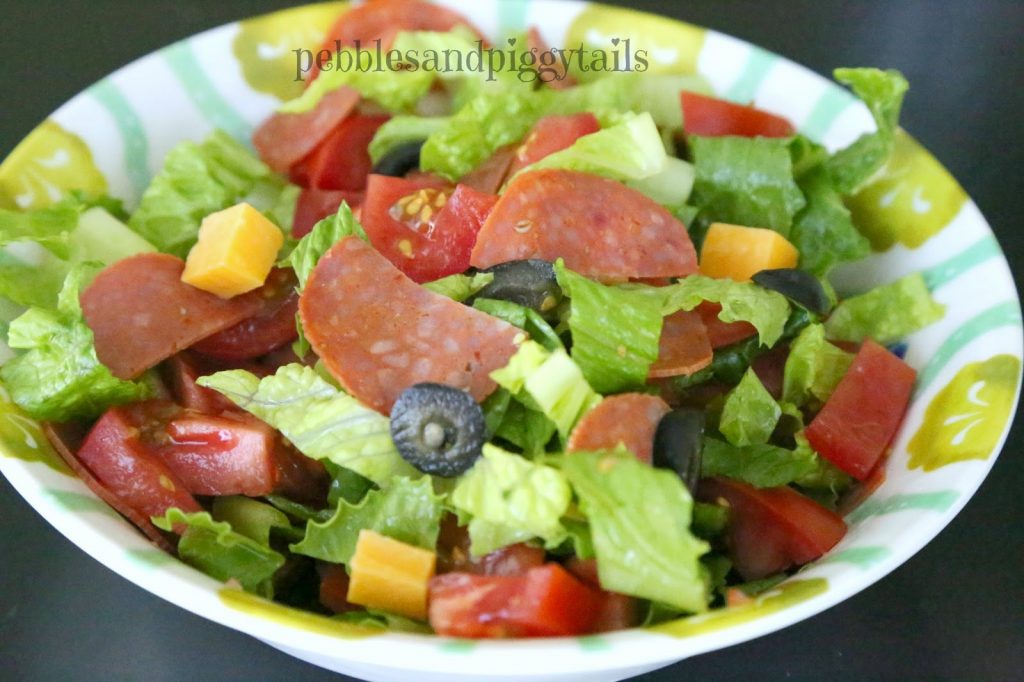 Enjoy!!!