Hi! This is Sweet Teen (Lisa's daughter). I have a super yummy recipe for you: Cookie Dough Brownies. I was bored and made these this summer. This is the delicious combination of brownies and cookie dough. It's not very hard, (even teenagers can make them) so let's get started!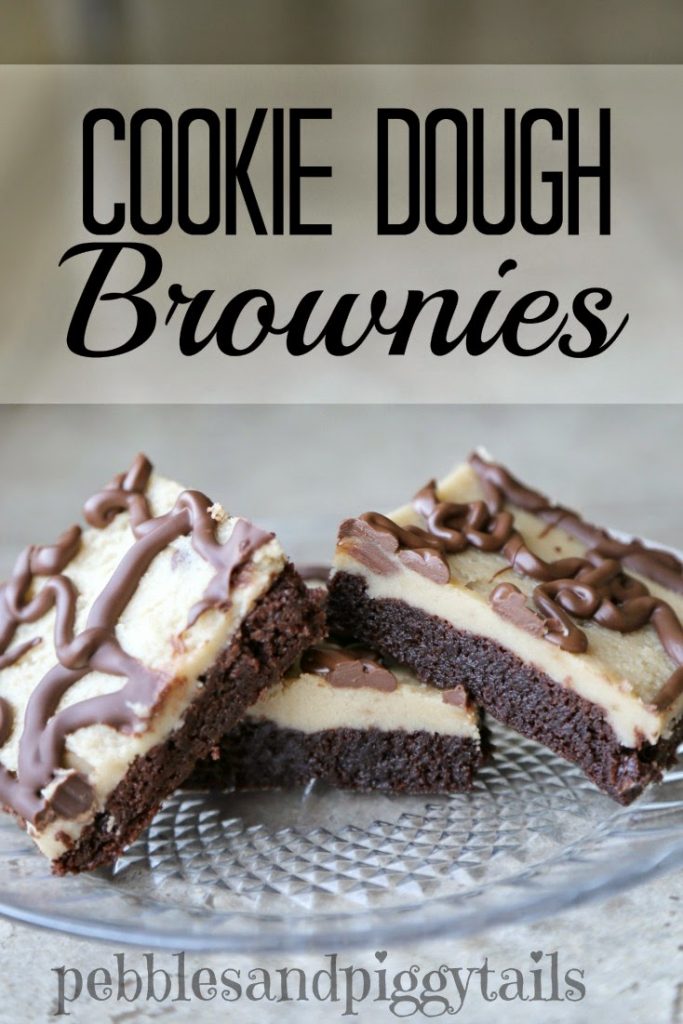 My mom got this recipe from her roommate in college. It was fun to make and was soooo good! The cookie dough on top has no eggs, so you can eat it without worrying. (Trust me, I ate tons of it.) This recipe includes the instructions for the brownies as well as the cookie dough, but I used a brownie mix to make it easier.
First, to make the brownies, you combine 2 cups of sugar, 1 1/2 cup of flour, 1/2 cup of cocoa, and a 1/2 teaspoon of salt in a bowl. Then add 1 cup of vegetable oil, 4 eggs, and 2 teaspoons of vanilla, and beat for 3 mins. Or…you can just get brownie mix and follow the instructions on the box.
Pour the brownie mix into a greased 9 by 13 pan, and bake for thirty minutes. (Again, if you're using brownie mix, follow the instructions on the box.) Once the brownies are done, take them out of the oven and let them cool completely.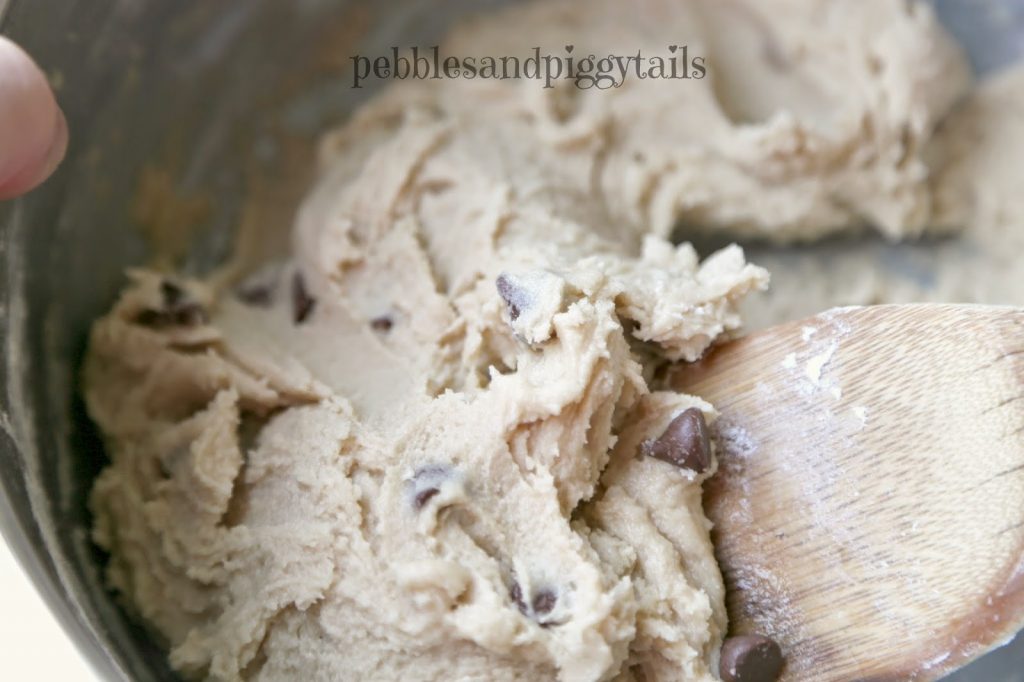 Now, for the best part–cookie dough!!! Cream 1/2 cup of butter (softened) and 1/2 cup of brown sugar together. Add a 1/4 cup of sugar and cream it in. Then, add 2 tablespoons of milk, and 1 teaspoon of vanilla, and mix well. You may want to add a pinch of salt. Beat in 1 cup of flour. (You can add chocolate chips to get that cookie dough feeling.)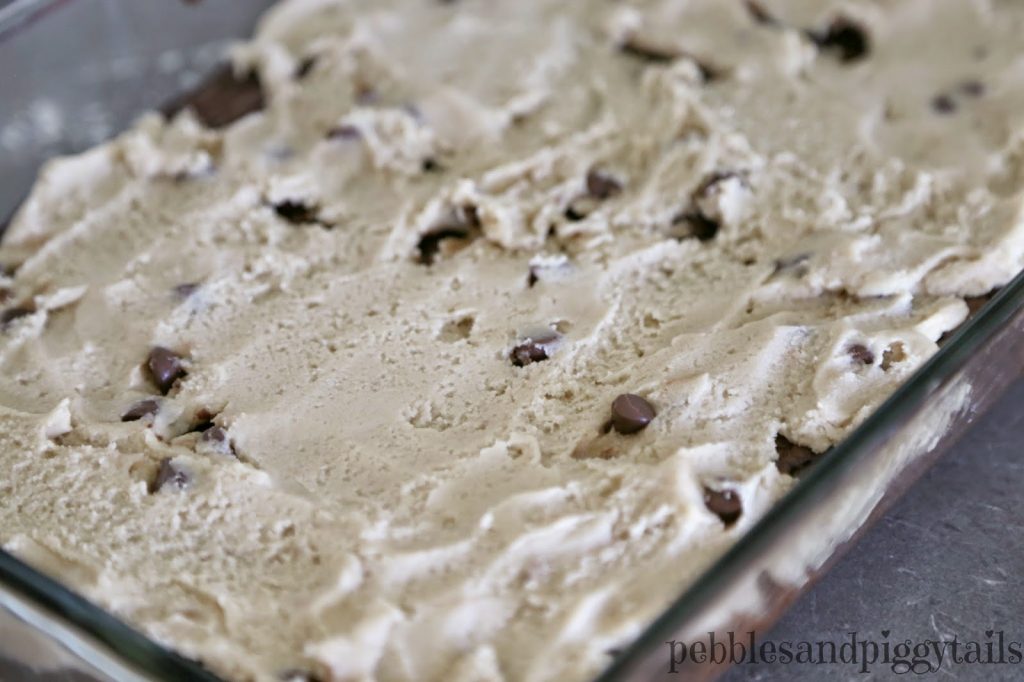 Spread over the brownies.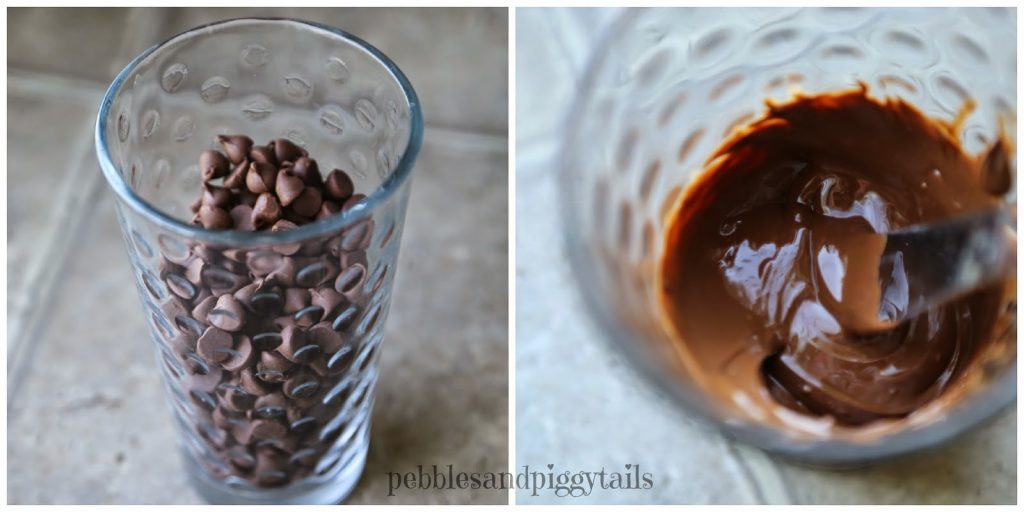 The glaze on the brownies is optional. Mom thought they didn't need it. (Ha, ha, they're THAT good.) But here's the recipe. For the glaze you need 1 cup of chocolate chips, and 1 tablespoon of shortening (optional). Melt them, and pour it over the brownies.
For brownies combine:
2 c. sugar
1 1/2 c. flour
1/2 c. cocoa
1/2 tsp. salt
Add:
1 c. vegetable oil
4 eggs
2 tsp. vanilla
Beat for 3 minutes, pour into greased 9 by 13 pan, bake for 30 minutes, and let it cool completely.
For Cookie Dough layer:
Cream together:
1/2 c. butter, softened
1/2 c, brown sugar
1/4 c. sugar
Add and Mix Well:
2 TB milk
1 tsp. vanilla
pinch of salt
1 c. flour
Spread the cookie dough mixture over baked and cooled brownies.
Glaze: (optional)
1 c. chocolate chips
1 TB shortening (this is optional too)
Melt and pour over brownies.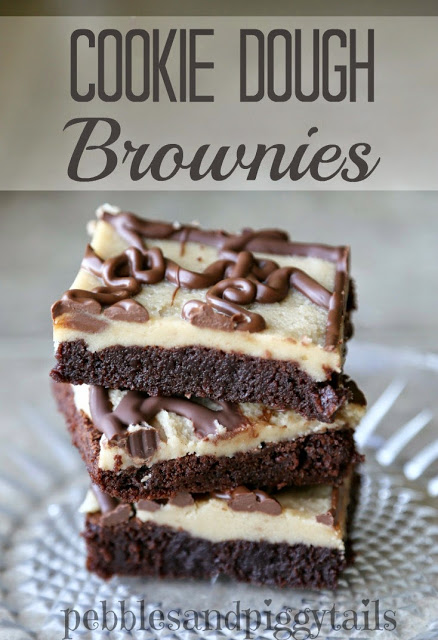 Enjoy!