Are you running out of summer meal ideas yet? This is one of my kidlets' all-time favorite meals. It's toasty, cheesy, and SIMPLE. I love to make this in the summer because it's quick, but still gives you that warm, homemade feeling at dinner or lunch. We call it Chicken Bruschetta Pizza because it's made on french bread with yummy Italian spices and tomatoes.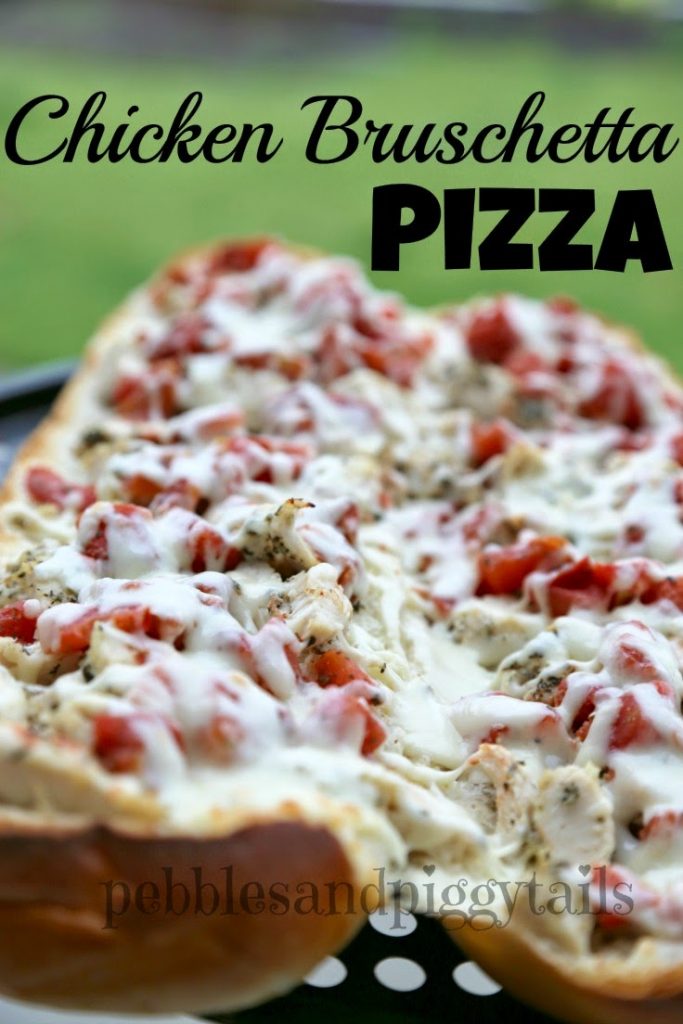 I am not kidding when I tell you that the neighbor boy used to ask me to make this! He had lunch with us once when I made it, and after that he asked about it all the time. And I swear, I don't get that from people very often. So this is yum.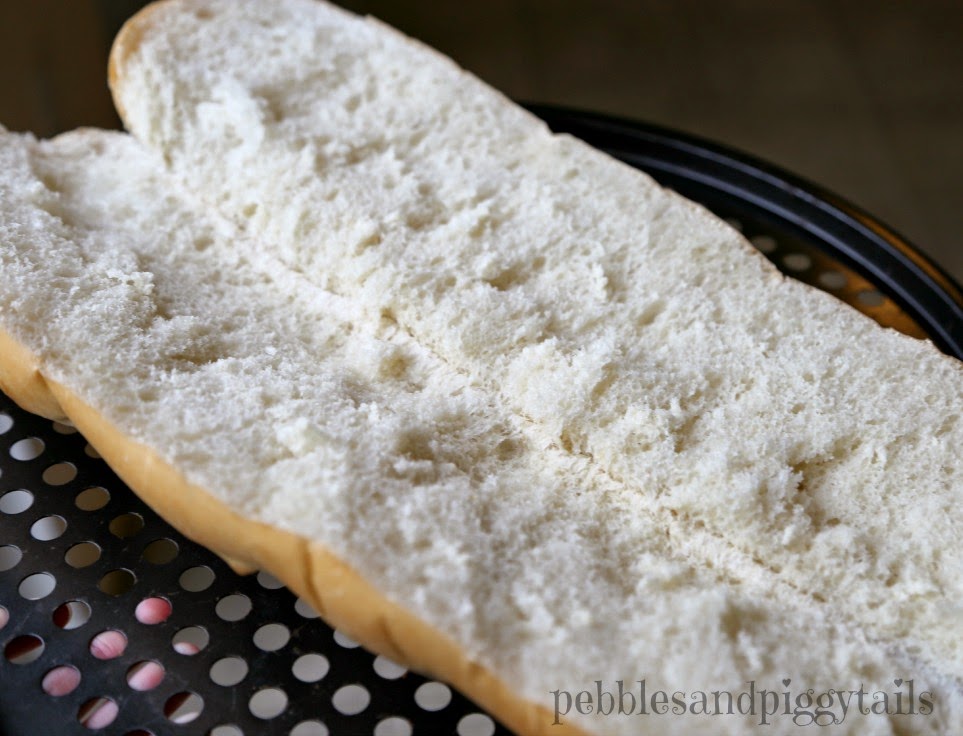 You'll need a regular loaf of French bread from your grocery store. Split it open, but keep it connected in the middle like a hot dog bun. You lose less toppings this way.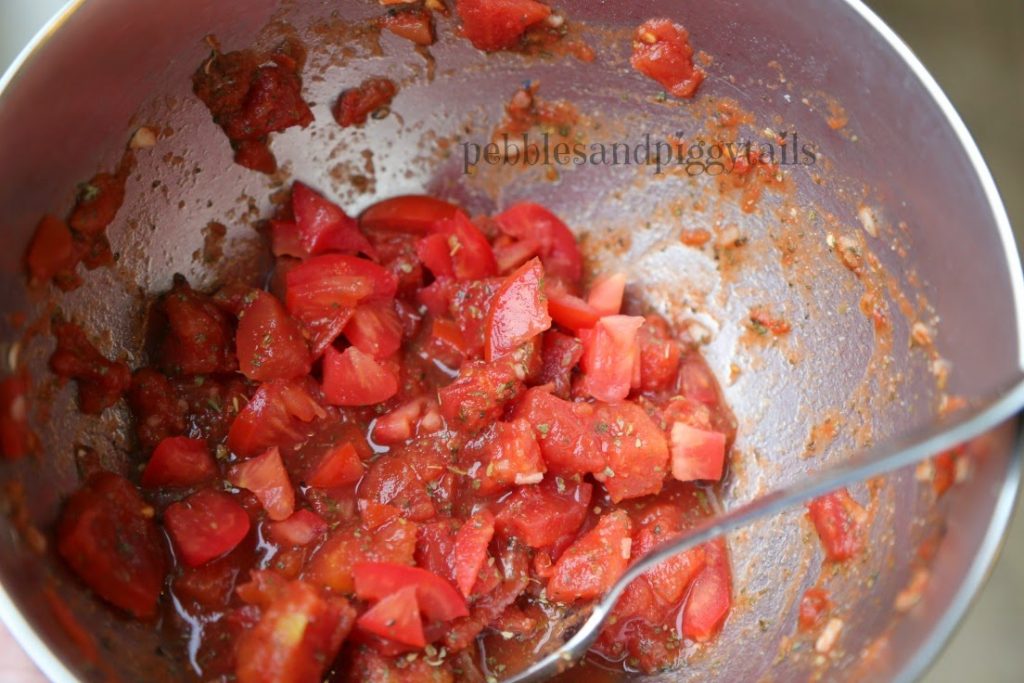 1-2 cups of diced tomatoes. You can use canned or fresh. Both work great. Mix the tomatoes with basil, oregano, garlic (fresh or powder), and salt and pepper. You can add olive oil (to make it authentic Italian–but I do not for health reasons).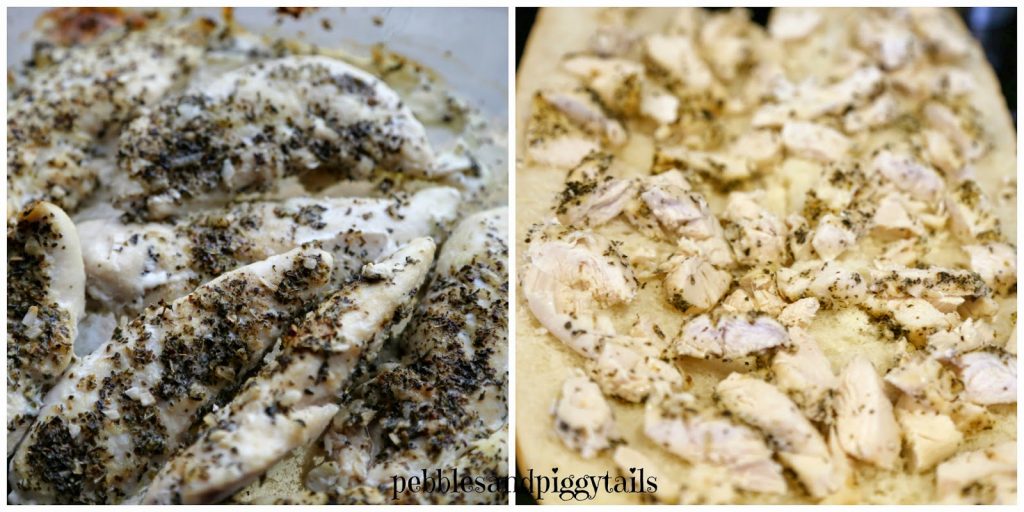 Sprinkle 2 cups of chopped chicken breast onto the open French bread. I use 6-8 chicken tenderloins cooked in the Crockpot or baked in the oven. This is also a great time to use any leftover chicken from another meal or a rotisserie. I cook the chicken with the same spices as the tomatoes.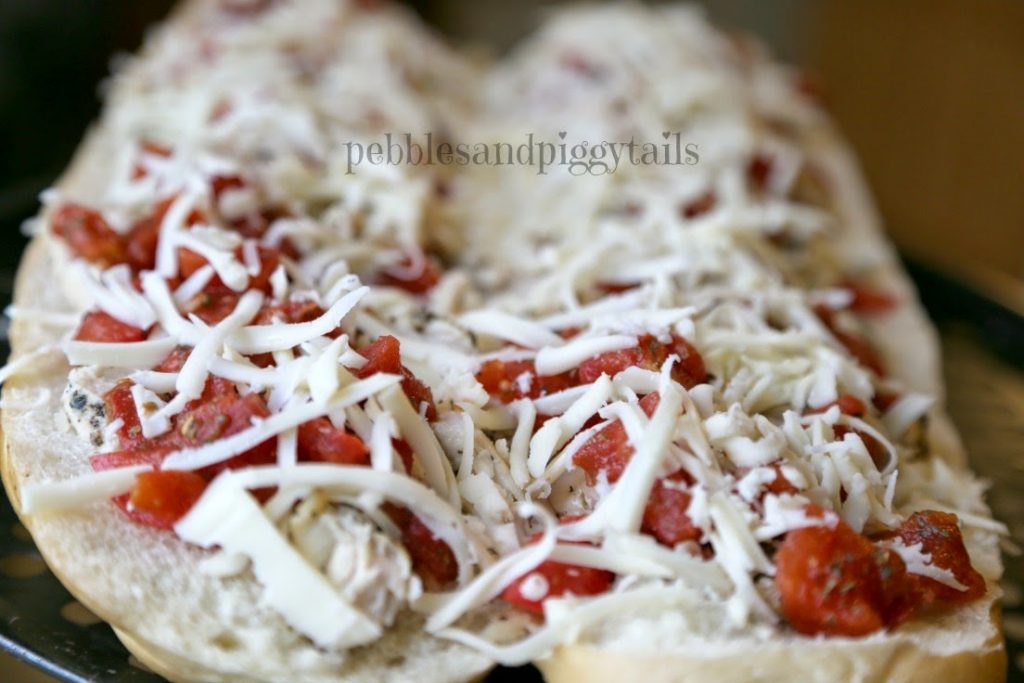 Cover chicken evenly with the diced tomatoes. Add 1-2 cups of shredded mozzarella cheese (or cheese of your choice).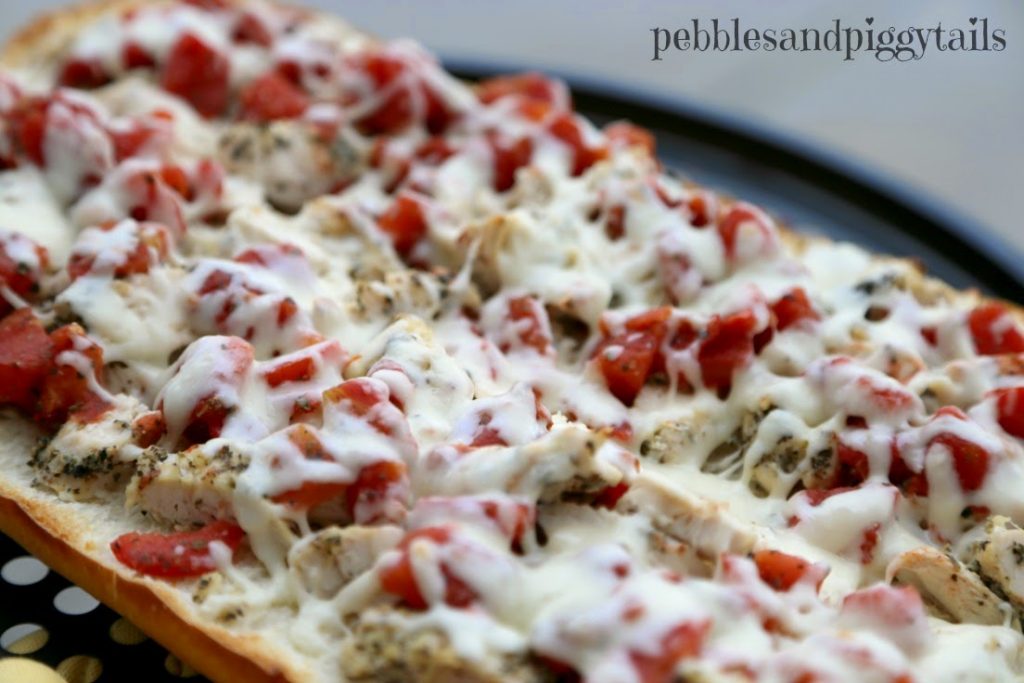 Place on a baking sheet or pizza pan. Bake at 350 until cheese is melted and bread is slightly toasty (about 6-8 mins).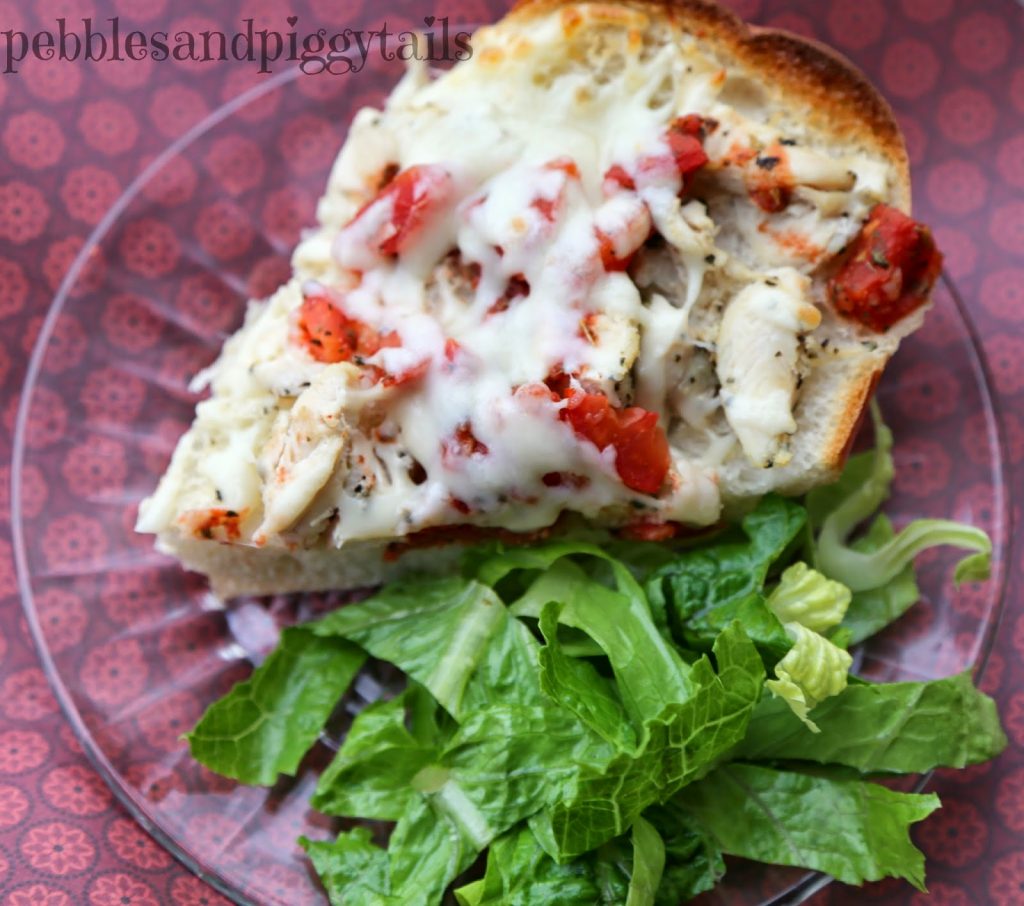 Slice for your dinner guests and enjoy!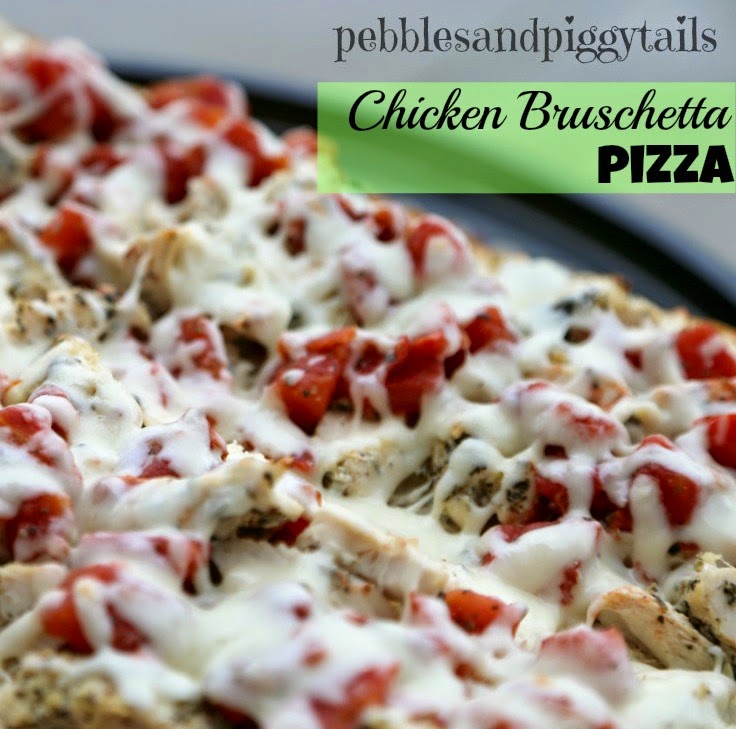 Give this one a try. It's delish! Let me know if you like it.
Chicken Bruschetta Pizza
1 loaf French bread
1-2 cups of diced tomatoes
2 cups chopped chicken breast
1-2 cups shredded mozzarella cheese
2 TB Basil, divided
1 tsp Oregano, divided
2 TB garlic (fresh or powder), divided
salt and pepper to taste
Slice the French bread in half, but keep it connected. Add half the spices to the tomatoes. Add the other half of the spices to your chicken. Cook and chop the chicken breast. Top the French bread with chicken. Then evenly spread out the tomatoes on the chicken. Add the cheese on top. Place on pizza pan or baking sheet. Bake 350 until cheese is melted and bread is toasty–about 6-8 mins. Stay nearby to watch it. Slice and serve immediately.