Gooey Marshmallow Brownies!
By Amy
These MAKE AHEAD brownies will change your world!
They will be your ONE and ONLY….YOU'LL BREAK UP WITH ALL OTHERS!
HERE WE GO!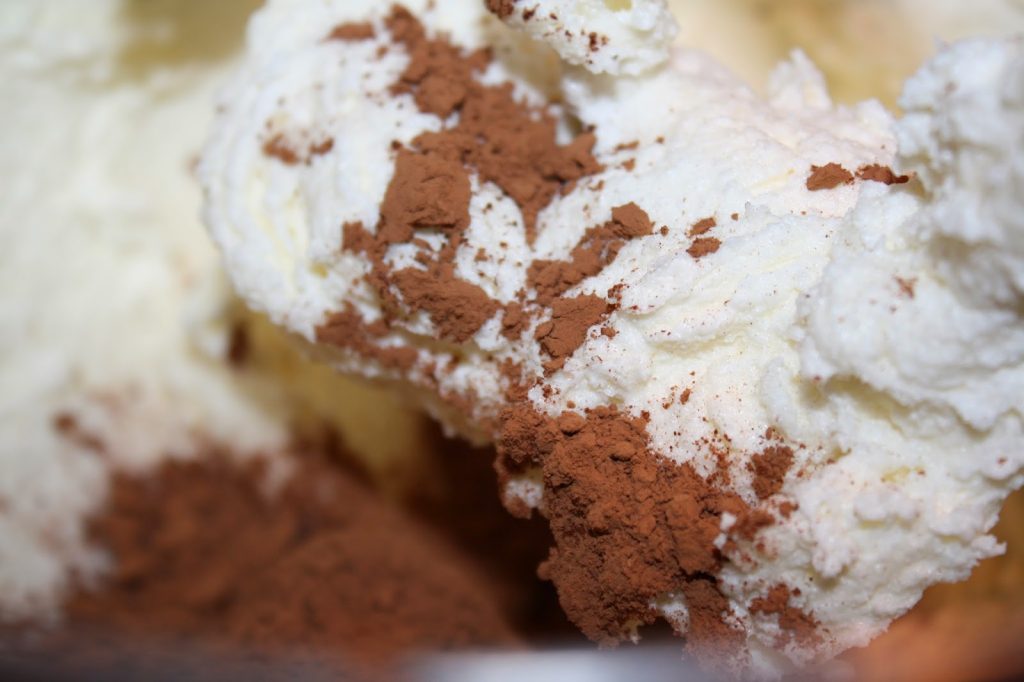 Cream your butter and sugar together until light and fluffy….this takes a while. The butter actually
changes to a light cream color….the texture makes a difference! Add the cocoa and mix until
combined.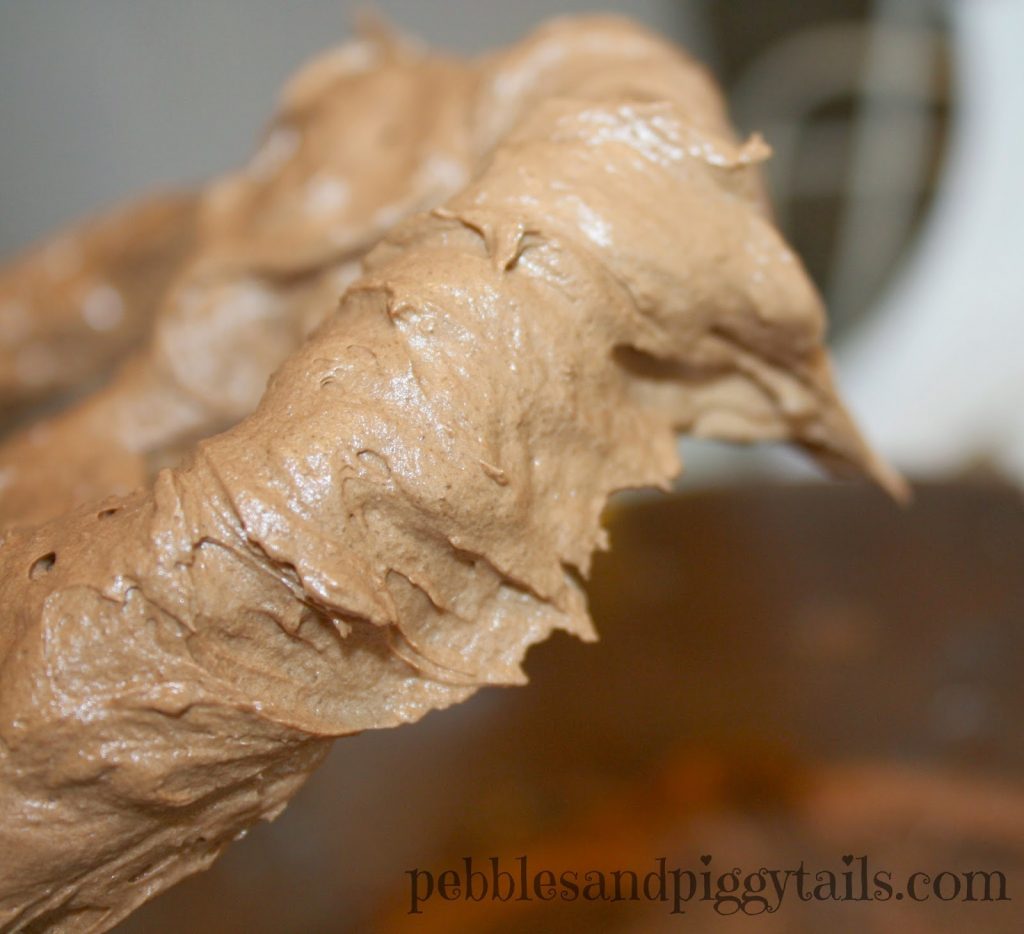 Add eggs, one at a time, beating well after each one. This gives the brownie batter a consistency
similar to chocolate mousse. Heck…toss in the vanilla too.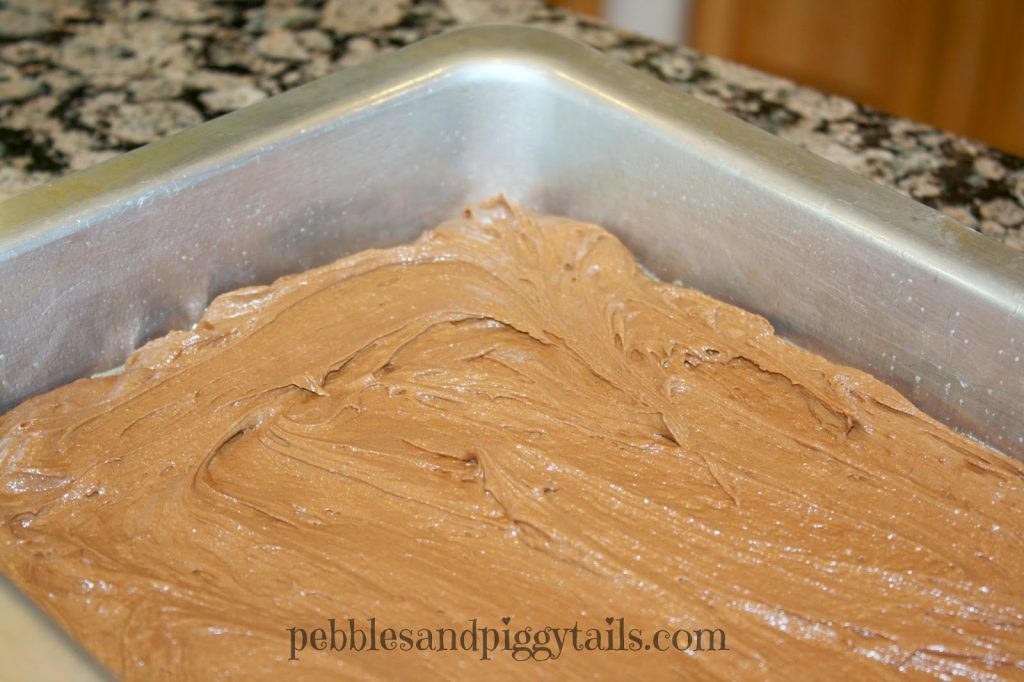 Combine dry ingredients and nuts. Stir until incorporated. Fold dry ingredients into fluffy chocolate
concoction and spread into your favorite 9X13 baking dish. (Don't you love my pan? It even comes
with a handy little snap-on lid so you can hide your treasured dessert from any pilfering
teenagers….or husbands in search of a pre-dinner treat! HA!)
EVERYONE LISTEN UP! The baking instructions are important….please follow them! Don't be
like my 15 year-old who ignored my lawnmower maintenance instructions and just about trashed
my Honda mower! For Pete's sake! Please follow the instructions! There….now I have your
attention….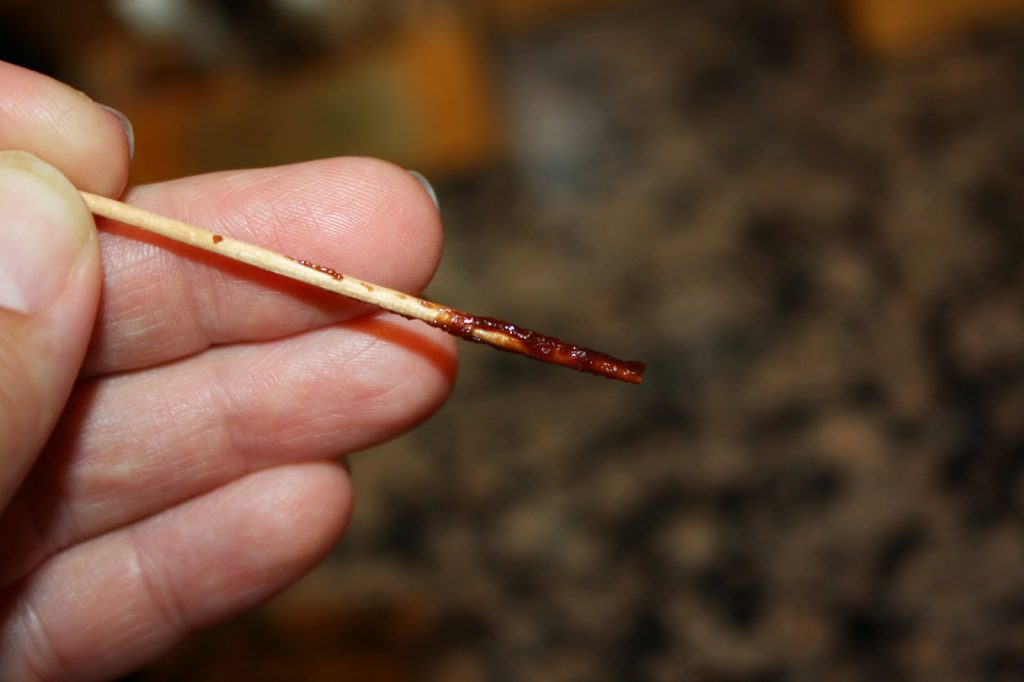 Bake brownie mixture in a 350 degree oven for AROUND 25-30 minutes. This depends on your
oven. Mine is gas and it takes 30 minutes. This is IMPORTANT! When you check the brownies
with a toothpick, it should come out looking fudgy like the picture above. You may think this looks
too wet and sticky. Trust me, this is what you want. Read on and you'll find out why!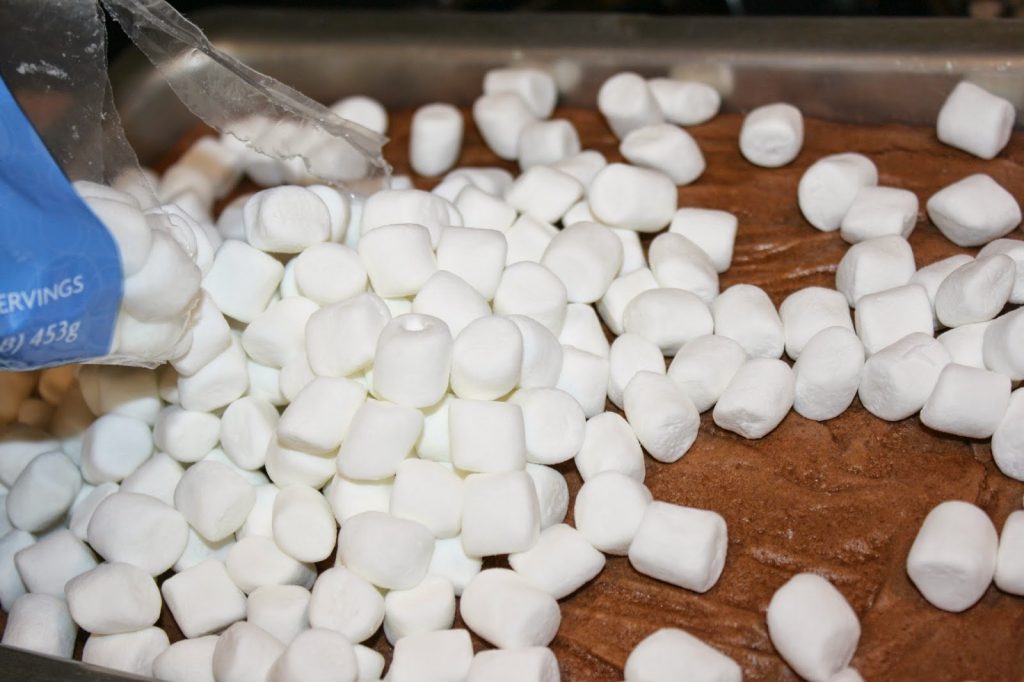 Remove brownies from the oven and cover with the entire bag of marshmallows. Just pour the
whole thing on and smooth out. It doesn't have too be perfect….SERIOUSLY…don't take the time
to place each tiny marshmallow so they are all snug and tight. They will all bake together into a
melty fluffy mound. Don't waste time…dump them on, spread them around and put the pan back
into the oven.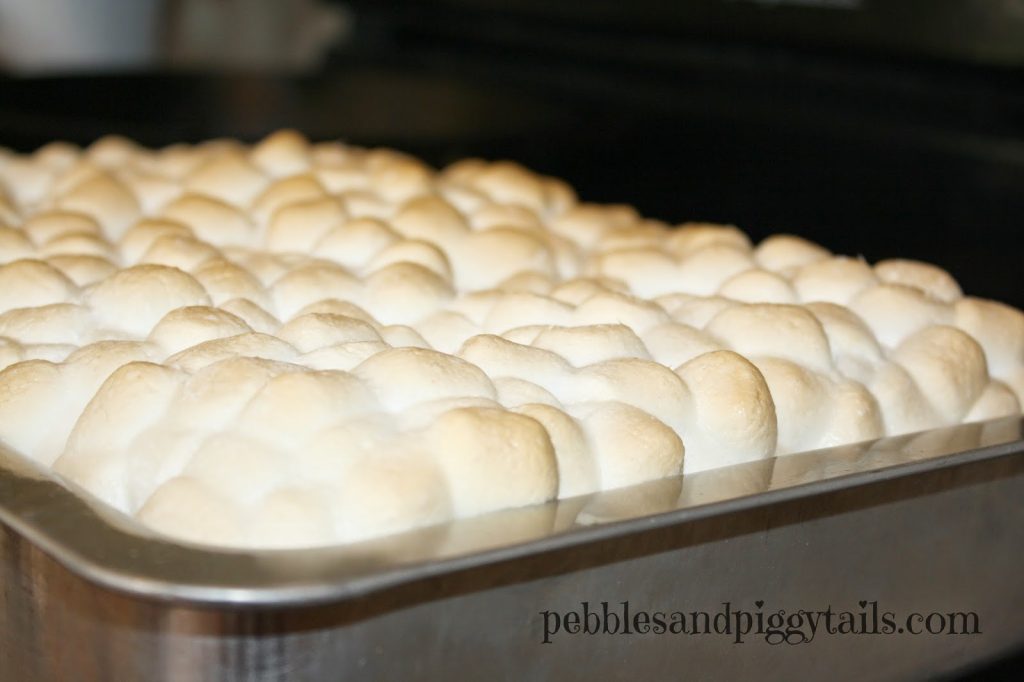 Bake in the oven for 10-15 minutes until the marshmallows are looking lightly toasted with goldenbrown
tops. Yes, this also depends on your individual oven. Be patient! It's worth the extra tid-bit
of effort! NOTE: don't be afraid when they puff up like your much-older-sister's 80's hair…they will
fall and fit into the pan in a matter of minutes.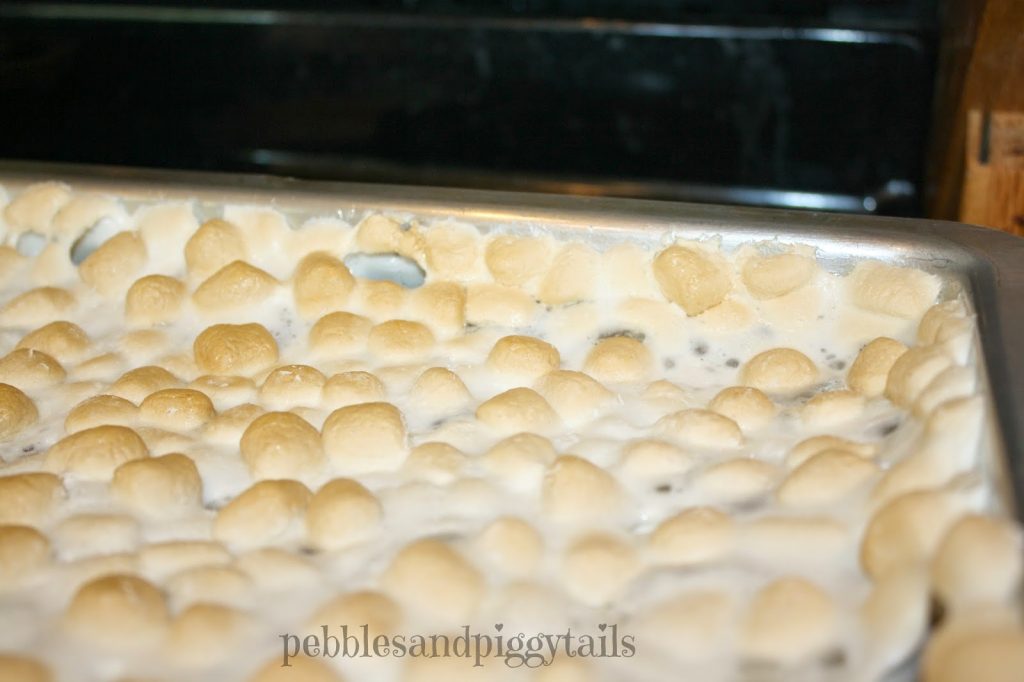 See? They fall flat….perfect!
While the brownies cool. Let's make the frosting!
DISCLAIMER: We hate frosting at our house! I know, I know…we're no fun! It is one of the
(many) characteristics I have projected on my kids. Yes, my kids go to birthday parties and scrape
the frosting off the cake and pile it into a huge sticky mound on the side of their plates…eat the
cake or not…and toss the whole mess into the trash. It's just the way they are…so be warned…it's
your fault if you invite us to the party!
BUT…we LOVE this frosting! I'm not kidding! This frosting ROCKS the socks off of any I have
had! It's a combination of three different recipes…so we call it our own! Make it and you'll thank
me….forever!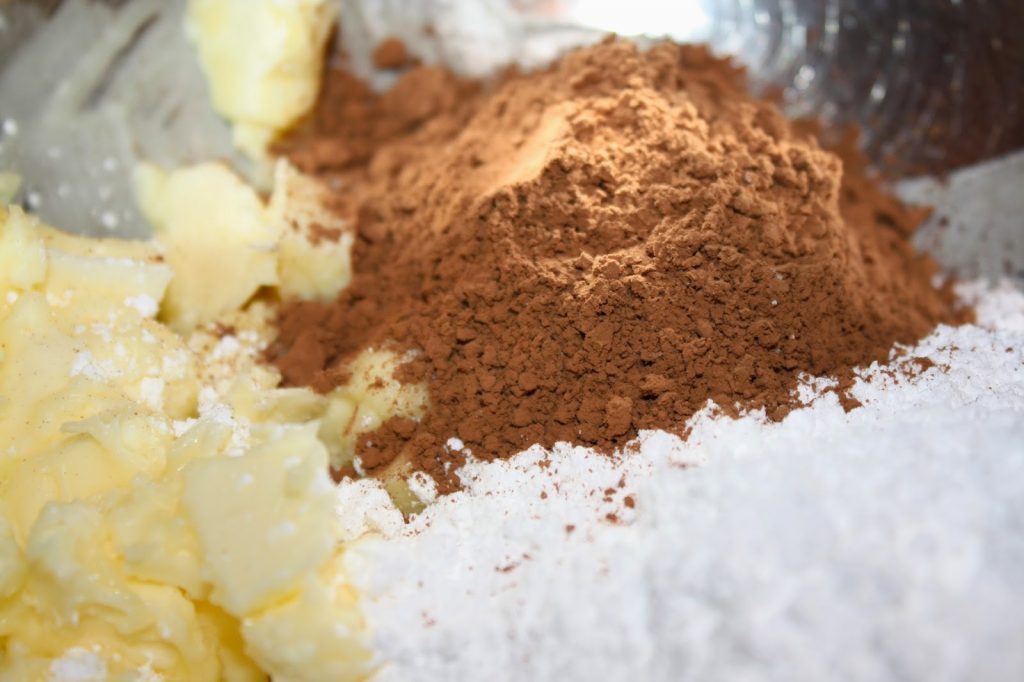 Beat the butter, powdered sugar and cocoa until light and fluffy.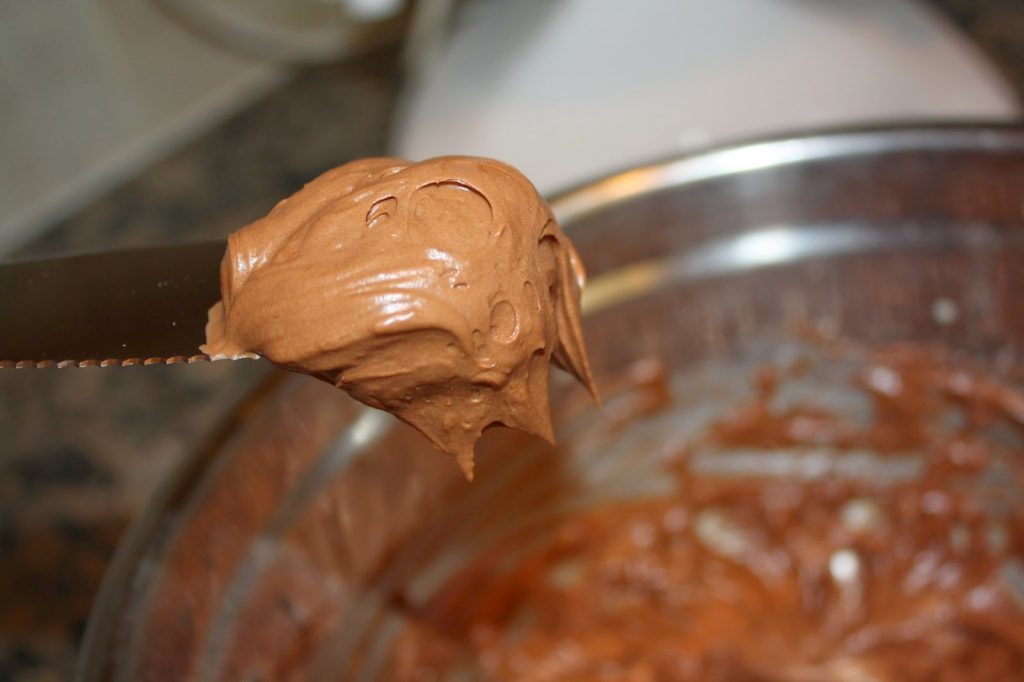 Add salt and vanilla and beat well. Add milk gradually, while beating, until the frosting is your
preferred consistency. Cool brownies to room temperature, and frost.
IMPORTANT INSTRUCTIONS:
PLEASE let the gooey brownies SET UP OVERNIGHT! I'M NOT KIDDING HERE! You
want to be able to cut these brownies into amazing squares of deliciousness! They will not cut well
if you don't wait! TRUST ME! If you try to eat them right away the marshmallows will be too sticky!
It will be like cutting brownies with a thick layer of sticky pink chewing gum or a sloppy layer of tree
sap! It won't work. If you try it you will be ticked off and say lots of bad words that you won't let
your kids say, then you will leave nasty comments at the end of this recipe! REALLY.
Cover these and store them in an undisclosed location! Hide them well, because those who live in
your house will be searching. My new favorite place to hide contraband is in the cupboard with all
the other pans! I just snap the lid on and slide it in, right next to the other pans. Everyone thinks
the pans are empty! HA! My sweetheart won't read this post so I'm not the least bit worried he will
find my stash….yes….he is the worst treat stealer of all!
PLEASE WAIT! You will be so glad you did! When you cut and serve these tomorrow you will be
treated to the ultimate….. dense-dark-chocolate…soft-chewy-marshmallow….creamy-chocolate
brownie….the BEST….EVER! Good things come to those who wait! DELISH!
Cook's Aprons





Gooey Marshmallow Brownies
1 cup butter
2/3 cup cocoa
2 cups sugar
4 eggs
1 ½ cups flour
1 ½ cups nuts, chopped (I love nuts in brownies, but these are optional)
2 tsp vanilla
1 tsp baking powder
½ tsp salt
1- 10 oz bag marshmallows (buy a good brand….yes, it matters here)
*Cream butter, sugar and cocoa together. Add eggs one at a time, beating well after each addition.
Add vanilla and mix. Mix all dry ingredients and nuts until combined. Fold into chocolate mixture
and stir until smooth. Pour batter into a greased 9X13 baking dish. Bake at 350 for 25-30 minutes.
Check with a toothpick which should come out fudgy when poked into center. Don't over bake!
Remove pan from oven and pour entire bag of marshmallows over top and smooth out slightly.
Return to oven and bake for 10-15 minutes or until the tops of the marshmallows are toasted and
light golden brown.
Remove from oven and cool to room temperature. Frost. Cover and store in a dry place overnight.
This allows the marshmallows to set so you can cut the brownies, otherwise they will turn into a
complete mess!
Frosting:
½ cup butter
2 cups powdered sugar
1/3 cup cocoa
½ tsp vanilla
1/8 tsp salt
1/3 cup evaporated milk
*Cream butter, powdered sugar, cocoa, vanilla, and salt together. Slowly beat in milk to the right
consistency. Enjoy!