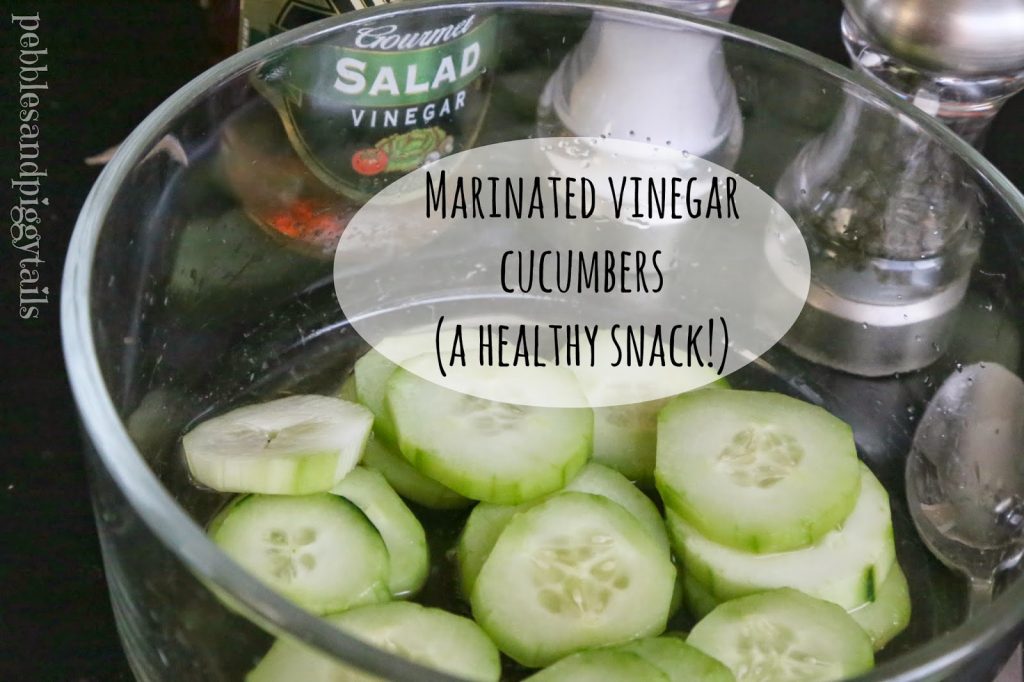 This post is for people who LOVE vinegar (like me). If you don't like vinegar, you might as well stop reading right now. I adore the taste of vinegar and recipes with vinegar. I always like a good vinaigrette.
This is a good, healthy snack. Low calorie. No carbs. No fat. Very much like a fresh pickle to satisfy a craving. AND it's simple simple simple.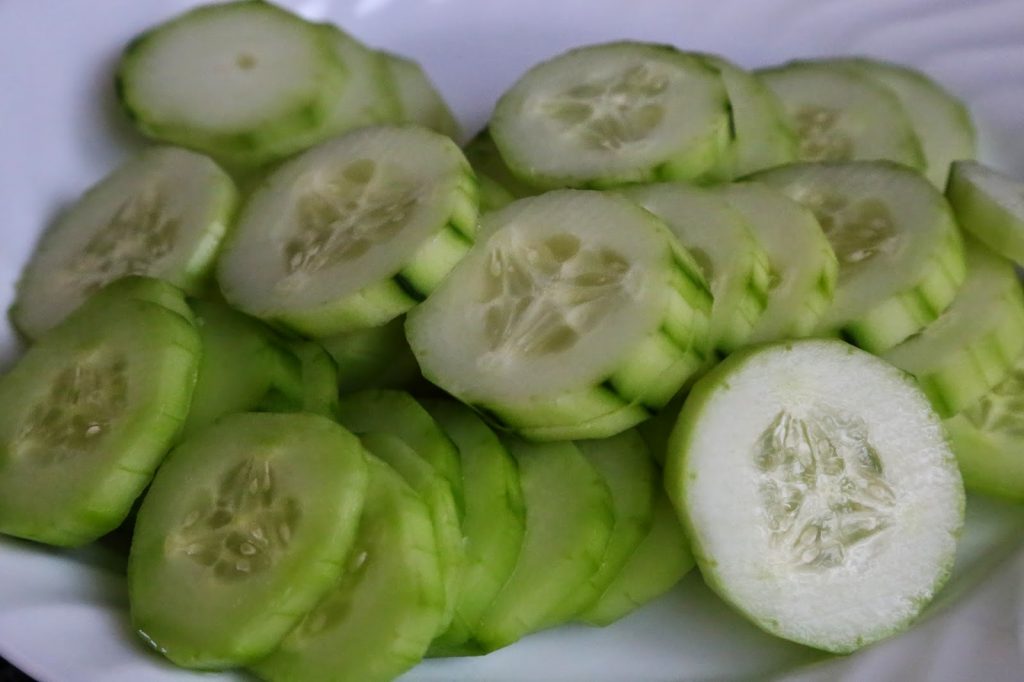 Wash and peel your cucumbers. I use at least 2.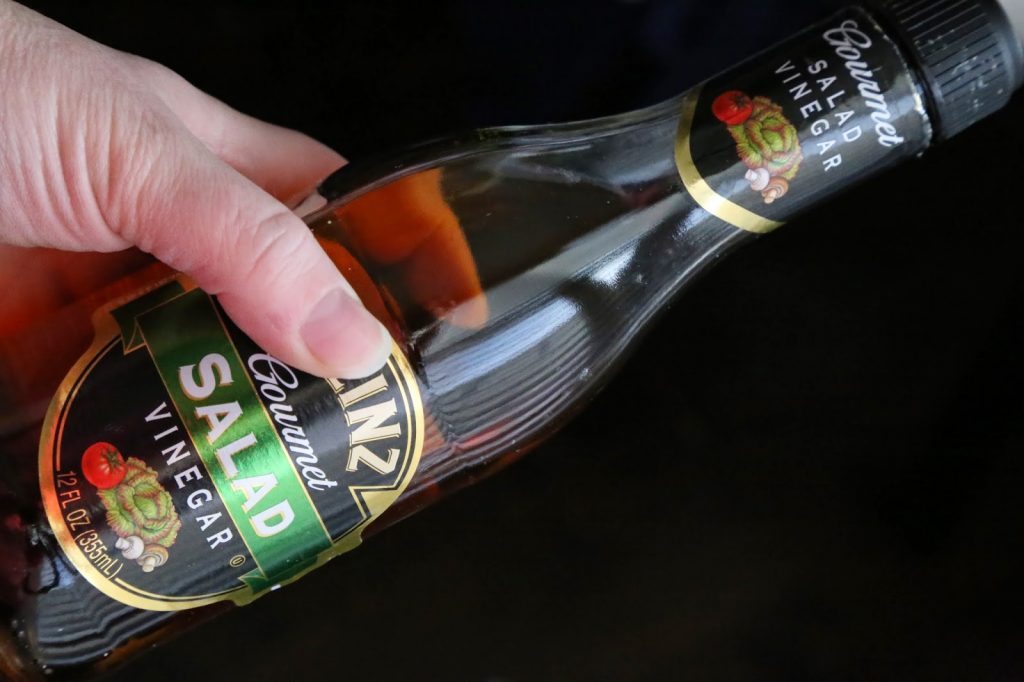 Place cukes in a bowl. Sprinkle with salt (seasoning salt works well too) and pepper. I like these because you can control the amount of salt to use. Add it to your taste.
Add vinegar. I use Salad Vinegar which is a little less strong than pure vinegar. If you use pure vinegar, use less vinegar and add some water too (about half and half–see below).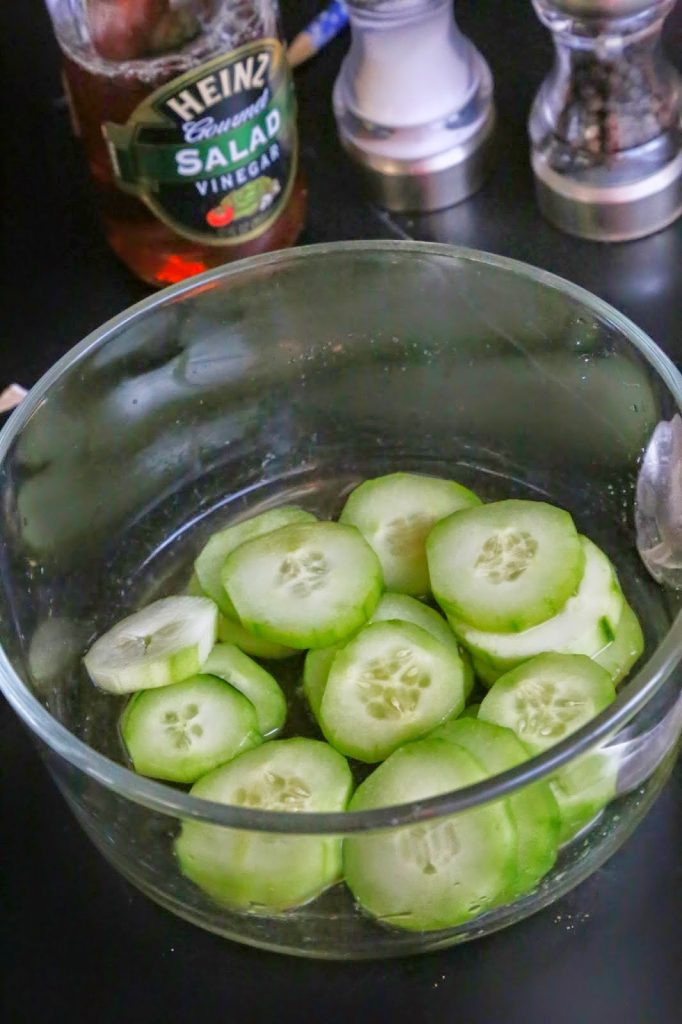 You can eat them right away if you like a crispier cuke. Otherwise, refrigerate your cucumbers for at least 2 hours, so they have time to soak it all in.
Enjoy your healthy snack.
P.S. They are yummy on a deli sandwich!
Marinated Vinegar Cucumbers (Fresh Pickles)
2 cucumbers
1 tsp salt (more or less to taste)
black pepper (to taste)