This is my Granny's
Hearty and Healthy Vegetable Beef Soup
. This same Granny made
Heavenly Morsels
(my popular 3-ingredient cookie). She passed this soup down to My Mama and now it's a part of my traditional winter menu every year. This soup is versatile, cheap, and good for you. Sometimes I add less liquid too and it feels more like a stew. Plus, it freezes well, so you can double it and save some for later. My Mama used to make it every winter and always paired it with homemade cinnamon rolls or orange rolls. Now I've got
My Man's Cinnamon Rolls
that we like to have with it.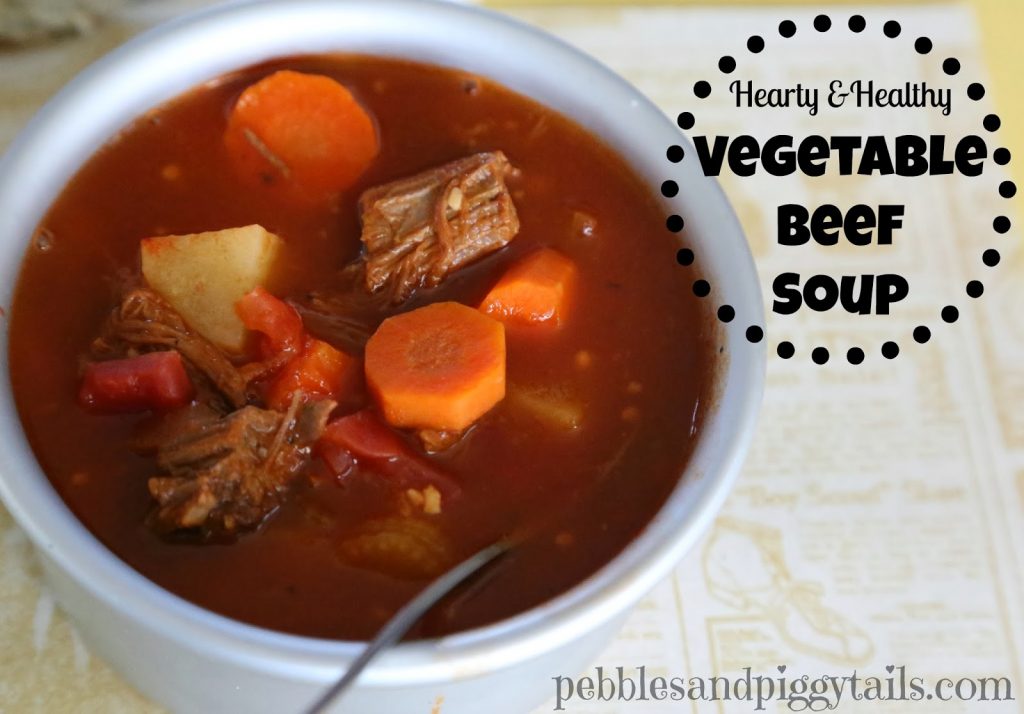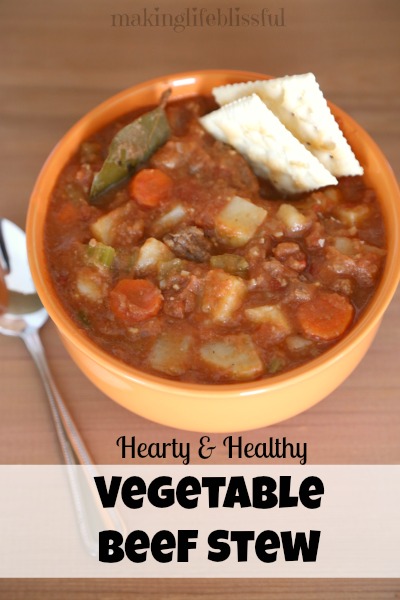 Vegetable Beef Soup (Stew)


2-3 Potatoes
2-3 Carrots
1/2 Onion
1/2 lb -1 lb of beef (roast, stew meat, hamburger–I use leftover roast beef)
2-3 celery stalks
4 cups water
1 can diced tomatoes
2 cups tomato juice
2-3 beef bouillon cubes (or beef stock)
2 bay leaves
salt and pepper to taste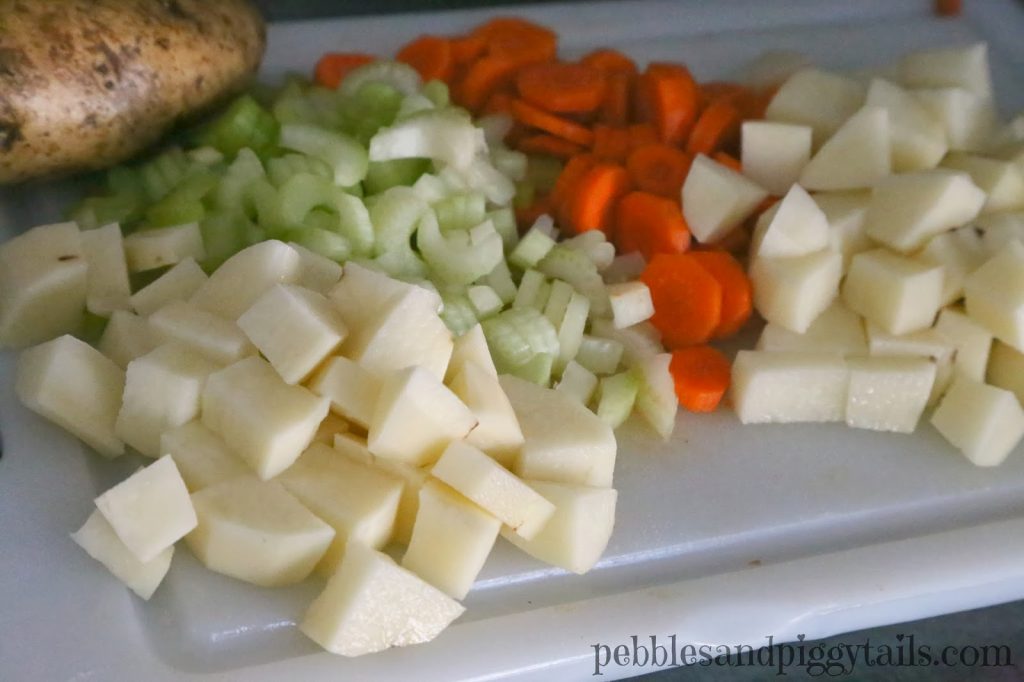 Chop all the vegetables.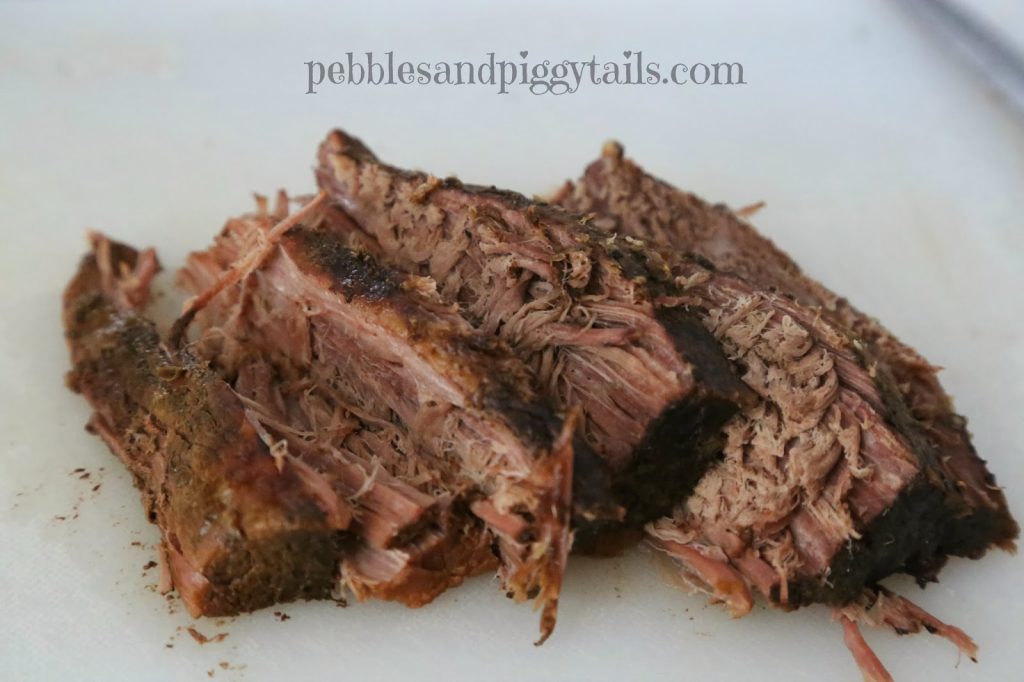 This is how much roast beef I use. It's not tons but it's enough to make the soup seem beefy. I shred it up or chop it.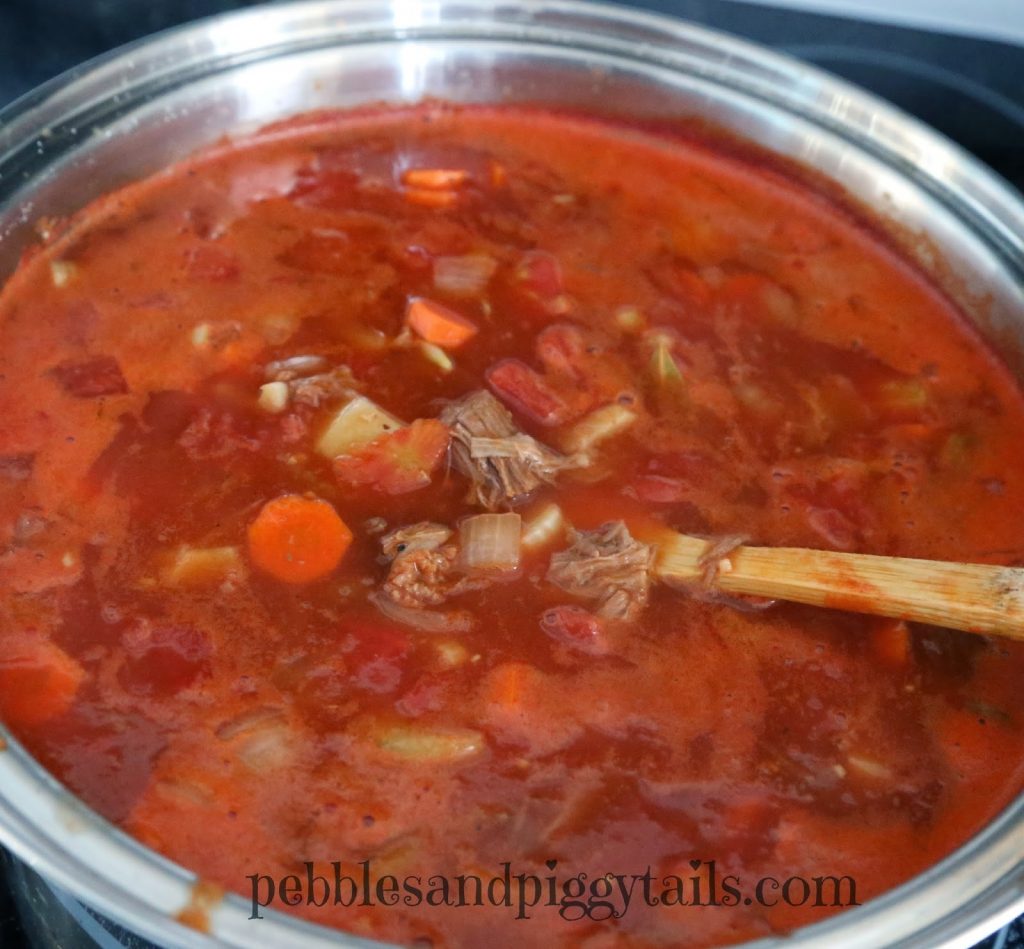 Bring water, tomato juice to boil. Add the vegetables, diced tomatoes, and the meat. Just put in 2 bay leaves as you cook for flavor. Add the bouillon cubes and salt and pepper as it cooks. Simmer everything until tender.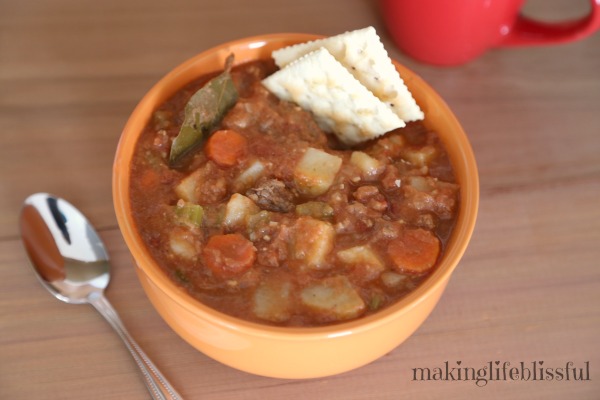 This is the version that is more like stew. If you add less liquid it's like this and it also seems more like a stew when it's eaten the next day as leftovers. Yummers!!!