It can be hard to find a thoughtful gift for those twenty-something people in your life, but here's some trendy gift ideas for young adults. Give a fun gift to your favorite young adult today!
So I'm turning a new page and starting a new chapter in my life. I now have mostly older children. In fact, two of my children are young adults now and I only have one kid left under the age of 18 years old. So needless to say finding gifts for my young adult children has become a new challenge in my life. I want to give them something helpful, meaningful, and enjoyable at the same time. So here's a few trendy gift ideas for young adults to help you also get your wheels turning as you try to find gifts for those twenty-somethings in your life too.
*This post is sponsored by Responsival. This post may contain affiliate links. All thoughts and ideas are my own.
Trendy Gifts for Young Adults
Jewelry for Young Adults
Let's start off with the no-brainer gift idea of jewelry. It's an easy gift right? Yes and no. When it comes to young adults, they really want trendy jewelry. They want it to be stylish and not just your grandma's jewelry of the past. So look for high quality, unique jewelry with cool designs like these gold earrings that I found. Young adults often care about sustainability and durability in products and yes, you can find that in jewelry too.
Minimalist Wallet for Young Adults
Okay, I know what you are thinking. . . a wallet is not the coolest idea out there. But these Thread Wallets are a great gift idea for young adults! Older kids are keeping things simple these days when it comes to wallets and purses. They want it to fit in their pocket or hang around their neck on a lanyard. These slim minimalist wallets are the perfect idea. And it helps them keep track of their stuff.
Game Ideas for Young Adults
There's a truck load of games out there that the young adults in your life may like. So may I suggest a few things to look for when finding a game for a gift. Look for games that they can play at parties, or on the beach, or in their apartment. This ring toss game is actually harder than it looks. We actually have this game and what I like about it is that it's a lot like playing darts, but it doesn't damage the walls of your house when you miss. It's quite challenging and provides a good ice breaker game for young adults. Try board games, party games, and video games as a fun young adult gift idea.
Boujee Home Decor for Young Adults
Many young adults are just starting their own homes and living on their own. Look for modern, hip looking, yet humble in home decor. That what boujee means–hip-hop slang for something luxurious in lifestyle yet humble in character. They like simple, but full of character too. Something as simple as this modern vase set can really put their living space up a notch. Also, think about easy furniture like a large bean bag or sofa sack to make their apartment comfy.
Memorable Gifts for Young Adults
Another favorite gift I love to give my young adult people is gifts that bring back memories from their childhood. Life is hard as a new adult and sometimes it's fun to just remind them of the happy days of childhood. It also gives them a sense of meaning and a reminder of where they came from. I like to use Shutterfly and Amazon for these kinds of gifts. Anything from mugs, blankets, ornaments, or photo books can really bring a smile.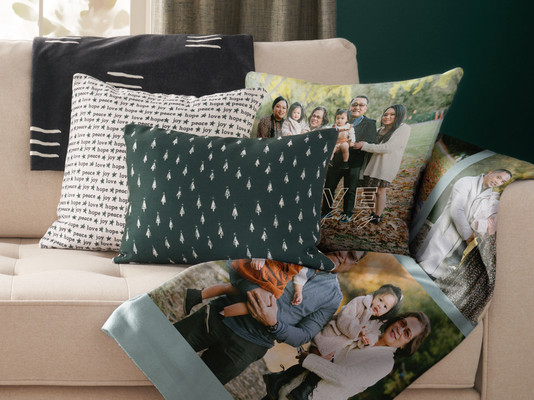 Fun Gifts for Young Adults
Give the gift of fun. Adulting is hard, so giving something fun is always a good idea. Craft kits, and hobby gifts are a great gift idea for young adults. Have you seen these awesome new Lego kits for adults? You can create a Vincent Van Gogh painting out of Legos! They look fantastic and could really be a fun gift for your older child or even yourself!
I hope this helps you find a fun gift for the young adult in your life! Merry Christmas!