8 travel tips about Banff National Park that you should know before you go! Great travel ideas about Banff!
Last year my husband and I went to Banff for our 20th wedding anniversary and it was an amazing trip. We had planned to go to Hawaii but our trip was right in the middle of the crazy Hawaii hurricane so we had to trade tropical sunsets for cold mountains. But I ended up loving Banff so much! And it has always been on my bucket list. Because we made such a quick switch in our destination, I didn't have tons of time to plan. So now I'm helping you know what I wish I would've known about Banff. Here's 8 things to know about Banff before you visit. And I promise, you'll love the beauty of Banff. It's like none other!!!
*This post may contain affiliate links.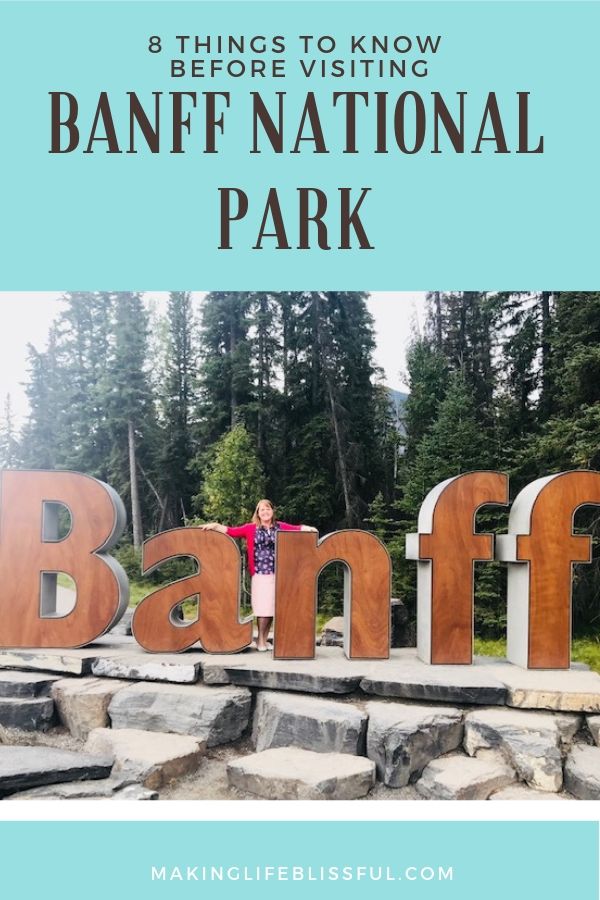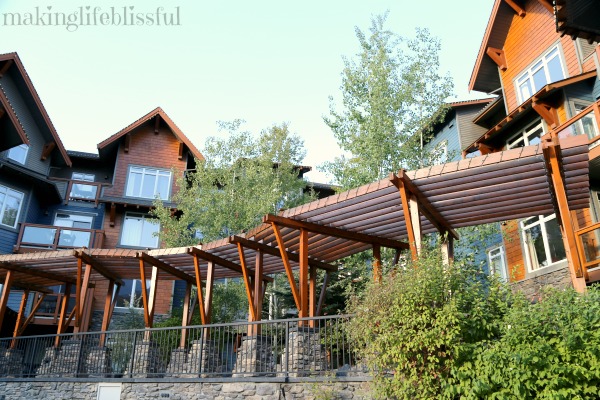 You don't have to stay right in the city of Banff to have a beautiful view.
The city of Canmore is just as picturesque and full of cute cabins, condos, and a quaint mountain-town feel. Canmore is located just outside Banff National Park and we found the price to much cheaper for hotels and such. Plus there are grocery stores and restaurants and outdoor stores to help you out. Plus, Canmore is surround by beautiful mountain views on all sides. We loved Canmore.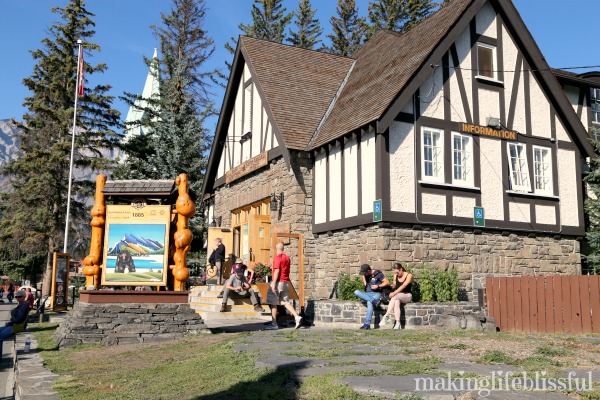 2. The city of Banff is located inside the national park and you must pay for a park pass in order to get there.
The town of Banff is definitely a place to stop. It has so many restaurants, a river walk, and shopping all within the town limits. It feels very much like a happy, mountain getaway place and it's surrounded by amazing peaks and scenery. So make sure and stop there! But just realize, you'll have to pay a park entrance fee to get there.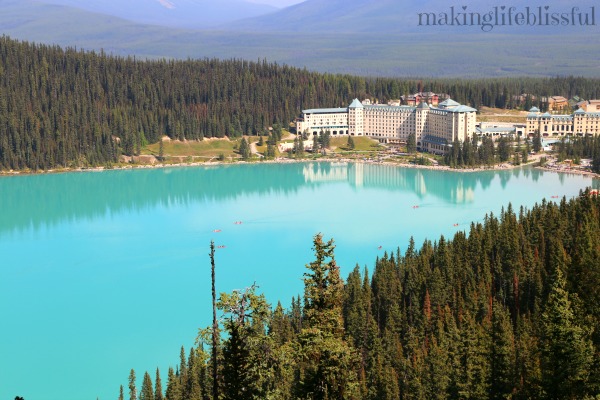 3. The lakes in Banff are really turquoise.
You've probably seen pictures on the internet of Banff with all of it's turquoise lakes and if you are like me, you probably thought they were edited to look that bright. But I promise you the water really is that color! It's BEAUTIFUL! It's like the color of blue Gatorade and I just couldn't believe how pretty it is. The locals tell me it has something to do with the silt that runs off into the bodies of water. But no matter how it gets there, it's beautiful.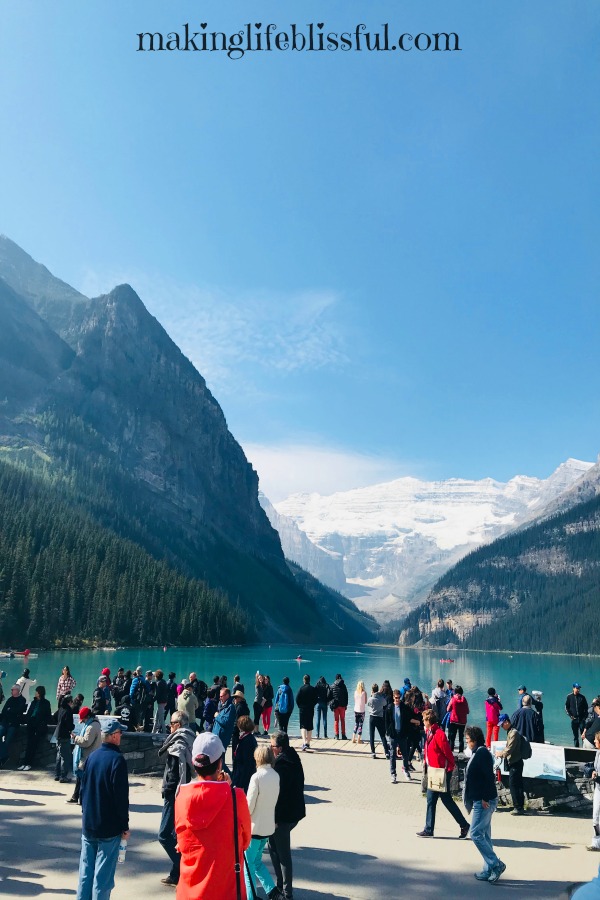 4. Banff is busy and crowded.
All the beauty of Banff has not gone unnoticed by the world. In recent years the park has increasingly gained popularity. Those serene pictures you see on the internet are not quite the reality we experienced at Banff. We visited in September and it was very crowded at most of the main sites. We had to ride shuttles to get to the main sites and struggled to find parking in others. The park ranger told us that summer was even more crowded. So be ready to Photoshop some people out of your pictures and to share the beauty with many other people.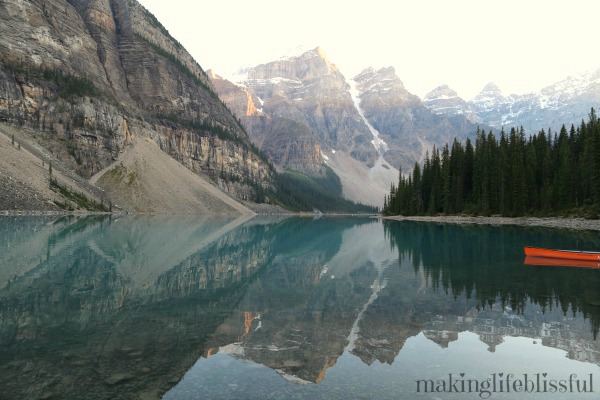 5. A canoe ride on those turquoise lakes will cost a pretty penny (but it's kinda worth it).
On Lake Louise and Moraine Lake have canoe rentals that will make it so you can experience the pristine blue waters of Banff. It's a gorgeous way to enjoy these lakes. Just be prepared to pay a pretty penny for it. When we went it was $125 per hour to rent a canoe! (gulp) And yes, we ended up paying for it because I so wanted to glide on that blue water. However, if I had been local or had thought it through, I would have brought our own paddle board or maybe rented a kayak from somewhere else. So if you can prepare ahead, do it. Otherwise, you can lament (like we did) that the price to rent a canoe on Lake Louise was less than $50 only 20 years ago.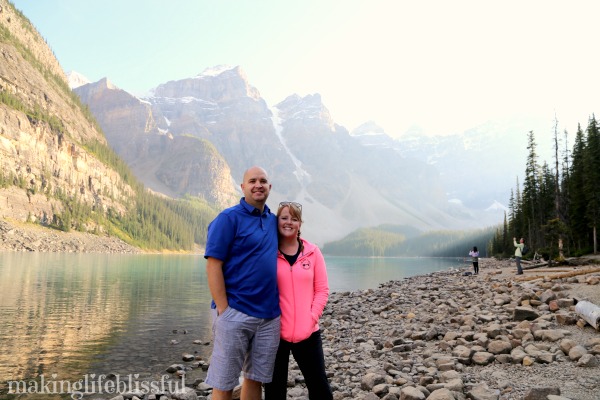 6. Beware of bears.
Banff National Park is definitely bear country. It is home to black bears and grizzly bears. When we visited there were certain areas of the park that were off limits to people in small groups less than 4. If you did not have 4 people in your party you were told not to go hiking or visiting in those areas because so many bears were frequenting the area due to it being berry season. Since my husband and I were the only ones in our party, we avoided these areas. We also found out that you can RENT BEAR SPRAY. We rented some in Canmore at an outdoor store for a few days just to feel safer. It was cheaper than buying it and worked out since we couldn't take it home on the airplane anyway.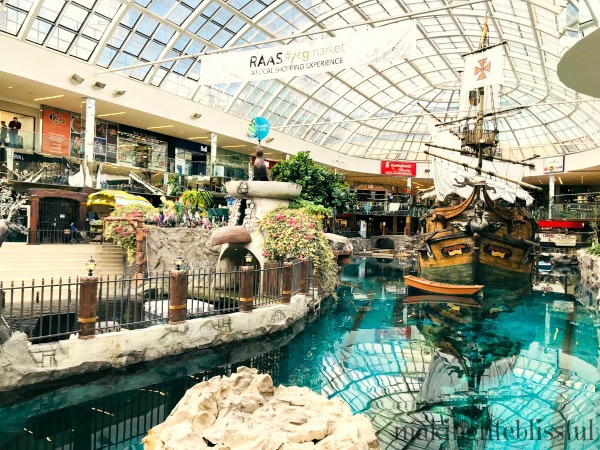 7. Nearby Edmonton has the largest mall in North America.
If you get a chance to venture outside of Banff and can explore more of Canada, a trip to the West Edmonton Mall may be worth the drive. It's the largest mall in North America, complete with a water park, amusement park, ice skating rink, 100 or so restaurants, over 800 stores, 2 hotels, a dinner theater, life-size replica of the Santa Maria, and a movie theater. We had a blast going around this mall together as there are endless things to see there.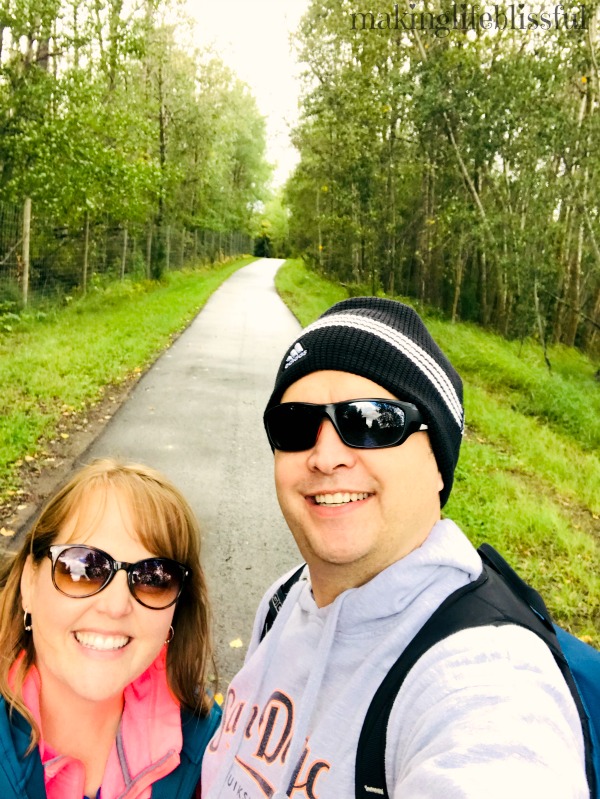 8. There are 5 National Parks in Alberta, Canada near Banff
And just in case you thought Banff was the only thing to see in Alberta, you are wrong. There are 5 Canadian national parks in Alberta including, Banff, Elk Island, Jasper, Waterton Lakes, and Wood Buffalo. The picture above is of us at Elk Island. Beautiful park that boasts of bison, a dark sky preserve, and places to see the northern lights at certain times of the year. We loved this quiet park. And P.S. a Discovery Pass will get you into all of Canada's national parks.
So there's some good info to get you started on your trip to Banff and Alberta, Canada. I hope this helps! And below you'll find a few more photographs that I took of this beautiful place!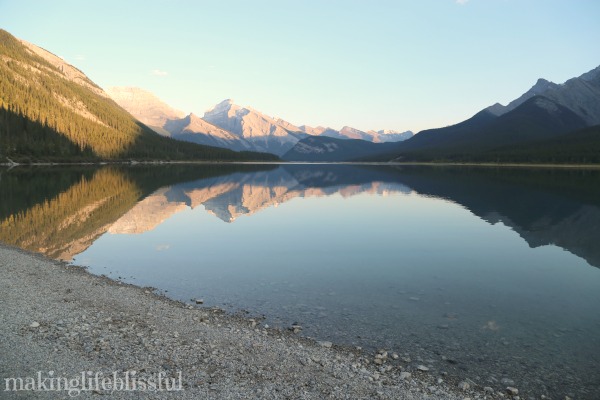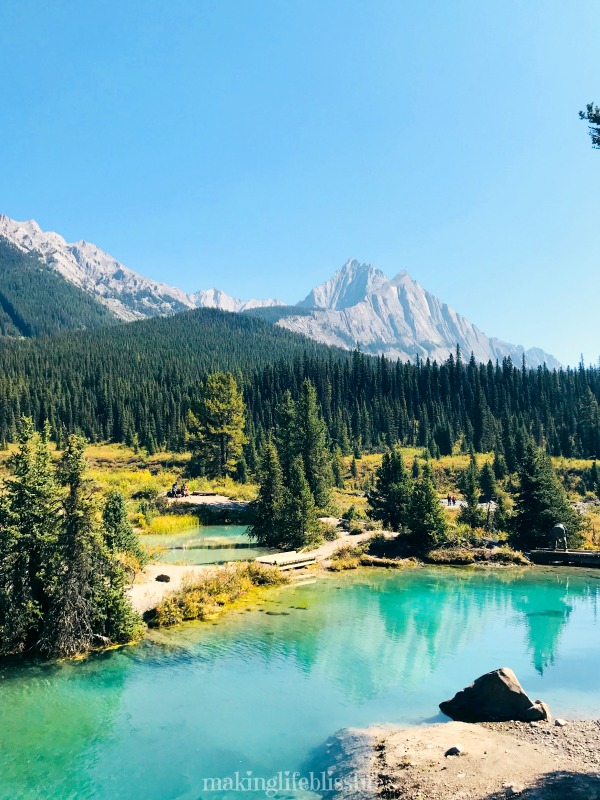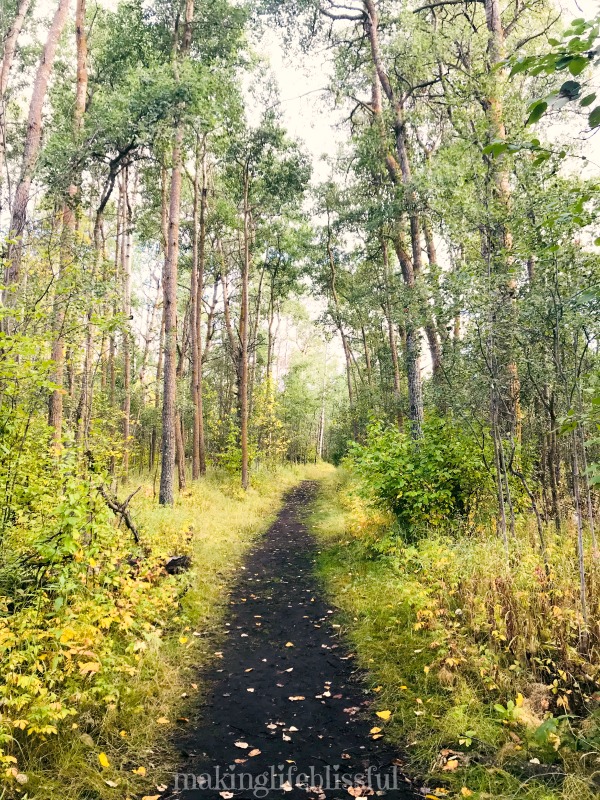 Elk Island National Park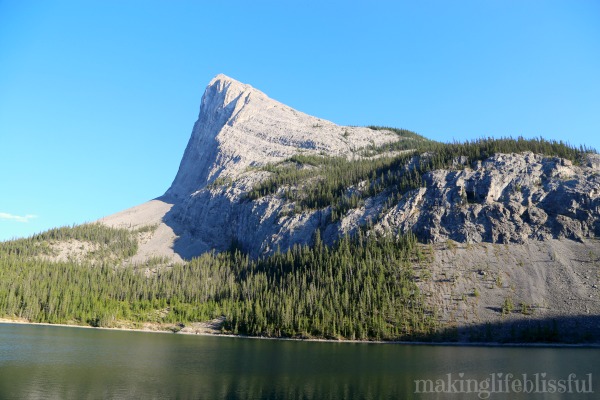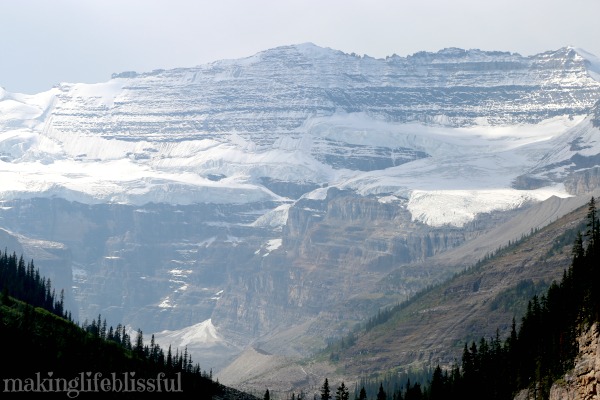 PIN and SHARE IT!!!
Thank you! xoxo