If you are looking for even more cute kids crafts, you are in the right place! My previous post was loaded with some fun Valentine doily craft tutorials and now here's a few more quick and easy craft ideas that can be used for Valentine's Day, springtime, or as a summer craft too. These crafts are simple for kids to make and they use easy everyday objects that you can find easily. Great craft ideas for school parties, preschool, homeschool, or just a boredom buster for summer.
*This post may contain affiliate links to help support my blog.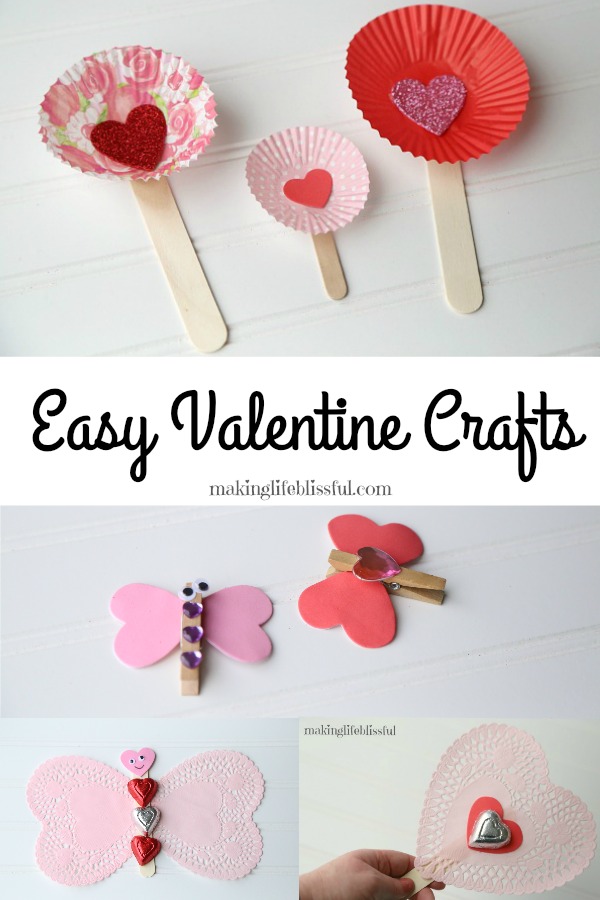 Doily Heart Craft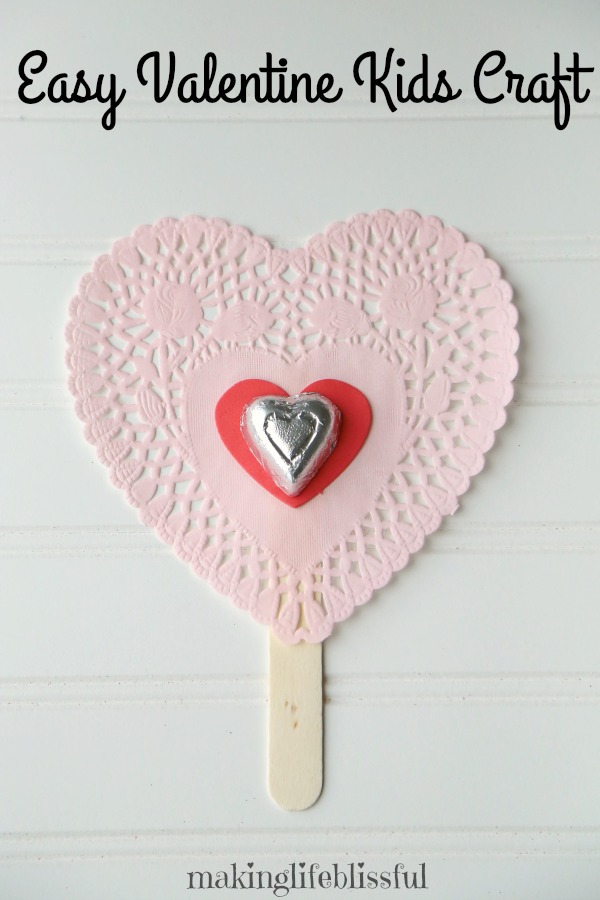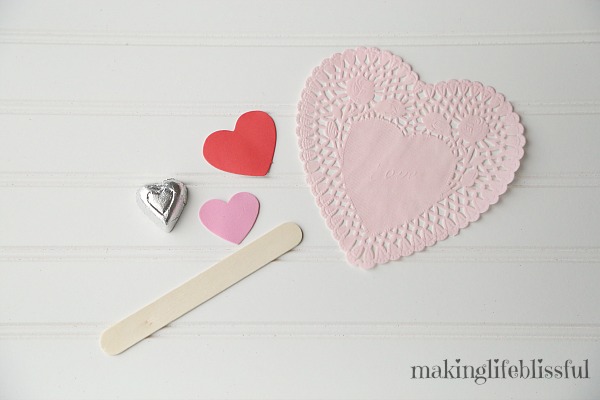 What You'll Need
1 large craft stick (tongue depressor size)
1 candy heart
Craft glue
Glue all of the pieces onto the craft stick as shown.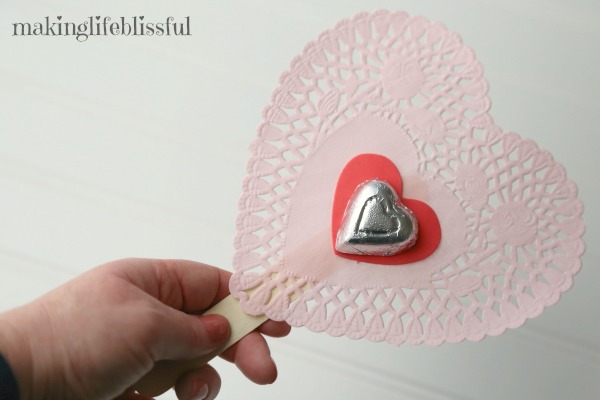 Cupcake Liner Flower Craft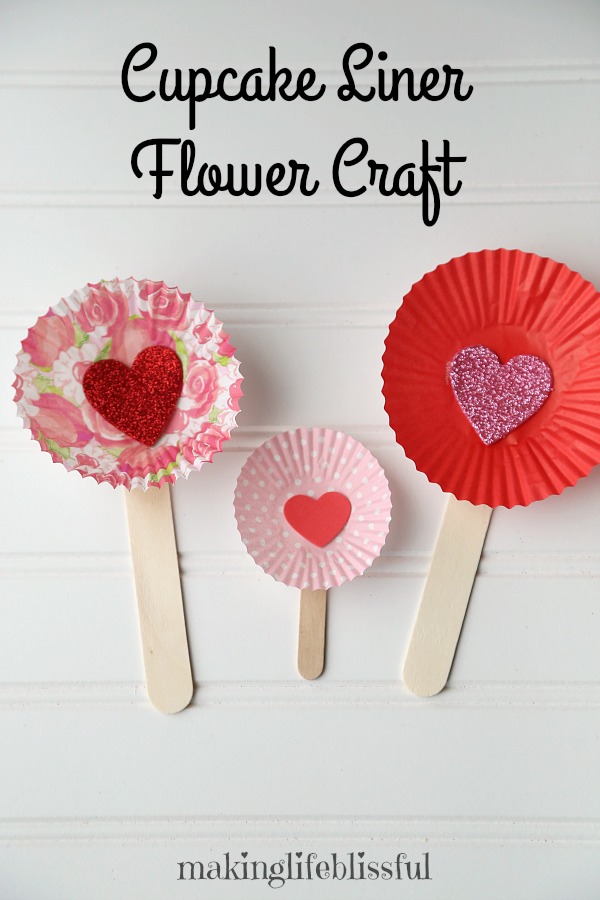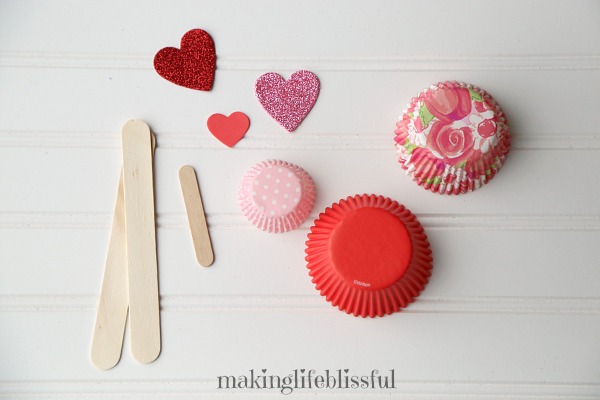 What You'll Need (1 Flower)
1 cupcake liner–get cute ones if you can — you'll LOVE these floral cupcake liners!
1 craft sticks (tongue depressor size for larger flowers, and mini size for smaller flowers)
Craft glue
Glue the cupcake liner on the craft stick, then put glue the foam heart onto the cupcake liner.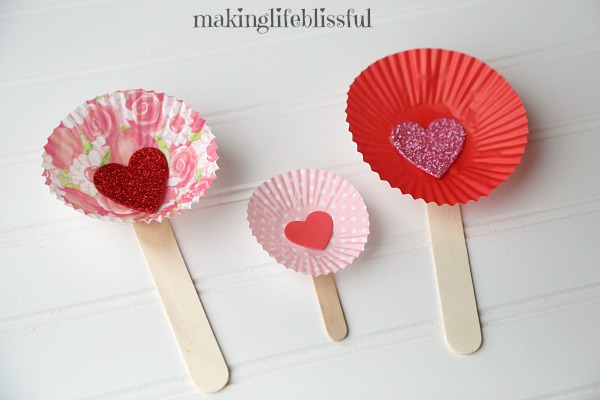 Clothespin Butterfly Craft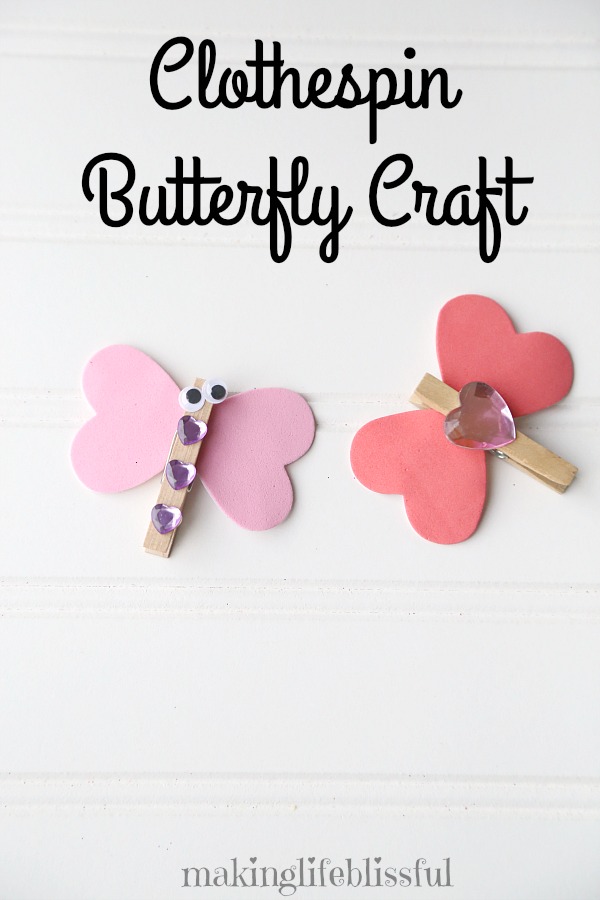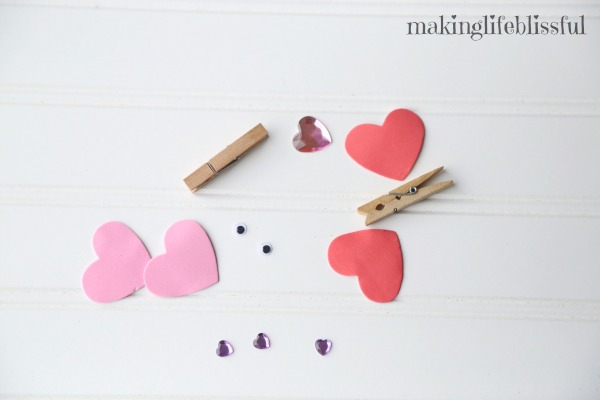 What You'll Need
1 clothespin – use the mini size if you can
Craft gems and googly eyes as desired
Craft glue
Clip the foam hearts into the clothespin (glue if desired). Then glue on craft gems or googly eyes as desired.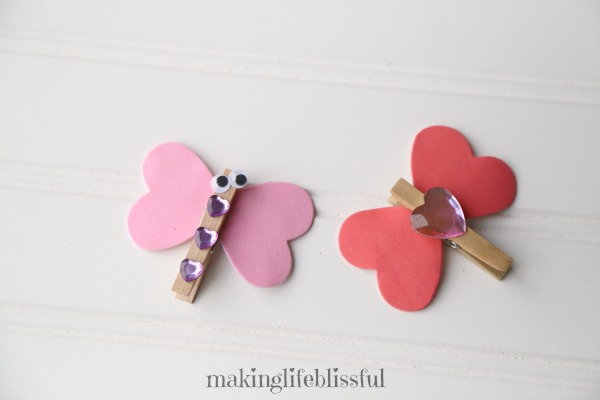 <<< CLICK PREVIOUS BUTTON BELOW for more kids crafts: