Hi! I hope you are excited as I was to learn about these simple, but fun musical pipes. When Jay at musicalpipes.com asked me to try out their pipe chimes and share my review I was pretty excited to try them out. I have seen these musical chimes used at church, family gatherings, and music classes for kids and I wanted to see how they worked for myself. I used the be a Primary Chorister for The Church of Jesus Christ of Latter-day Saints and I taught music to kids ages 1-12 years old and I wish so much that I had these back then! So my music teacher heart loves these pipe chimes and I can't wait to show you why. And Musical Pipes has been kind enough to offer my readers a GIVEAWAY and a DISCOUNT! So read below to find out more!
*This post is sponsored by Musical Pipes. I was asked to review and share my opinion in exchange for the product and reimbursement. I am not told what to say or what my opinion should be. All ideas and opinions are honest and are my own. This post may contain affiliate links.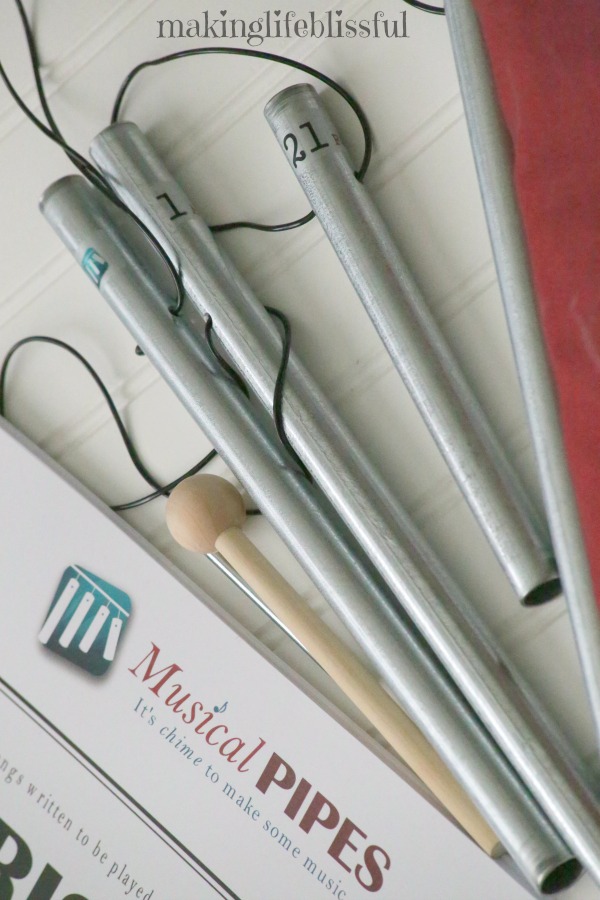 First of all let's start with how these musical pipe chimes are for ANY AGE and NO MUSICAL TALENT is required. They can also be played together in a group, each person hitting their one chime at a designated time (as shown below in the music books). There are also sets that can turn your bell choir chime set into a xylophone for one person to play on their own. So these pipe chimes are versatile and great for creating holiday family traditions, teaching music to kids, or just keeping little ones busy when they are bored. These musical pipes are excellent for music education!
Visit my Instagram (and Insta Stories) to see all my personal thoughts and details about these pipes and see us trying them out.
Here's a video of a group playing some pipe chimes, just to give you an idea of how it can work.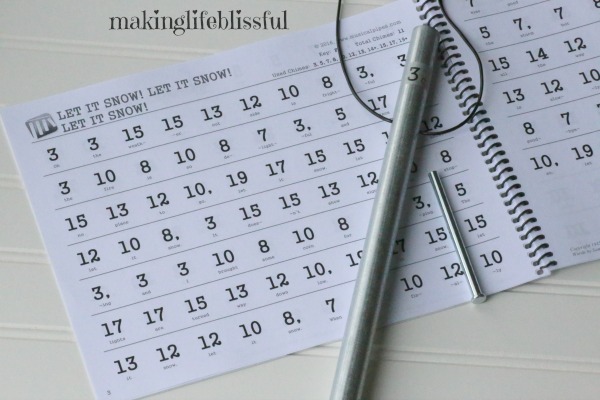 The song books (found at Musical Pipes) can be downloaded or purchased. These are "noteless" music books, since they musical pipes are played with using numbers. Each pipe chime in the set is numbered. Simply follow the numbers along the page (like reading a book) and play your pipe when it comes to your number. When doing it in groups it helps to have someone pointing to each number on the page as you go along. This helps keep everyone together and helps them not loose their place.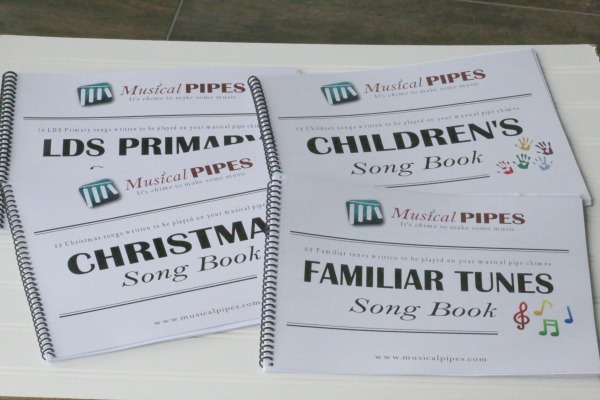 Musical Pipes has over 200 songs to choose from. These are 4 of their songbooks and they have a lot of familiar, fun songs in each one. The Christmas one is so perfect for the holidays. I picture us playing these little pipes on Christmas Eve as a family–a new tradition! We love all books, but the Familiar Tunes book is fun with God Bless America and Amazing Grace, and other old-time favorites. And since we are members of The Church of Jesus Christ of Latter-day Saints, we like the LDS Primary book too.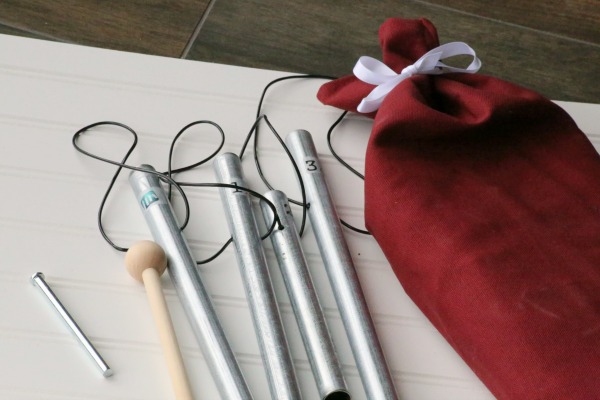 My set came with 23 pipe chimes, 14 metal strikers (for group play), 2 wooden mallets (for individual xylophone play), 8 foam holders (for individual play), and this beautiful bag for storage. Each pipe chime is beautifully crafted with sturdy handles and labels.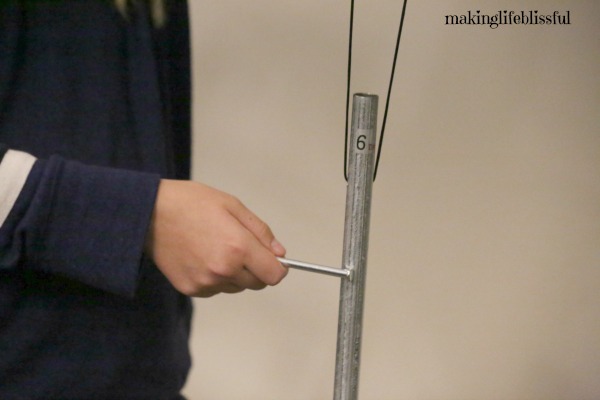 My youngest daughter loved this pipe chimes set almost immediately. This is how you would hold it to play it in a group.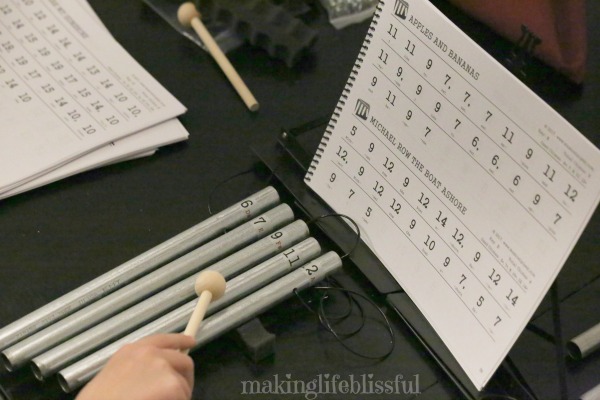 This is how you would play it on your own. You set the pipes up on the foam holders and play like a xylophone. My daughter has been playing with them like crazy this way. She loves it.
So now that you know how it works and how much we love it, let's talk about the DISCOUNT CODE and the GIVEAWAY!
Musical Pipes Giveaway Nov. 12th -18th, 2018
Musical Pipes is giving away their FULL SET which includes 23 pipes, a storage bag, 14 little metal strikers, 2 wooden mallets, 8 xylophone holders, and 1 printed song book of your choice. And they will ship it to you for free. ($75.00 VALUE for this set!). Giveaway ends 11/18/18 at 11:59 p.m. and the winner will be announced and contacted on November 19, 2018. If winner does not respond within 48 hours, another winner will be chosen. Please use a valid email so you can be correctly contacted. Open to U.S. residents only
Discount code to get 20% off: MAKINGLIFEBLISSFUL20 (only good Nov. 12th-18th)
This code will only work until the giveaway ends on Nov. 18, 2018! So don't wait, now is the time to buy! You can still enter the giveaway too and if you win, Musical Pipes will refund your order money (up to to same price as the giveaway). Musical Pipes is already the best price around, so this is a great deal. These musical pipes make great gifts for kids, grandparents, or the entire family.
Enter the giveaway below. Thanks for stopping by and GOOD LUCK!