Hey, who doesn't love a good rebate or the chance to get money back from a purchase? Today I'm sharing with you my review of www.rebatekey.com. Rebate Key is a website where you can find different products from Amazon, Walmart, or Jet.com at clearance prices and often FREE after rebate. It's a place where sellers can get rid of their inventory and offer a rebate for you to get it back at very, very low prices. I was asked by Rebate Key to try out their service and share my experience with you.
*This post is sponsored and I was asked to review and share my experience. I am not paid to give a certain opinion. All opinions are my own.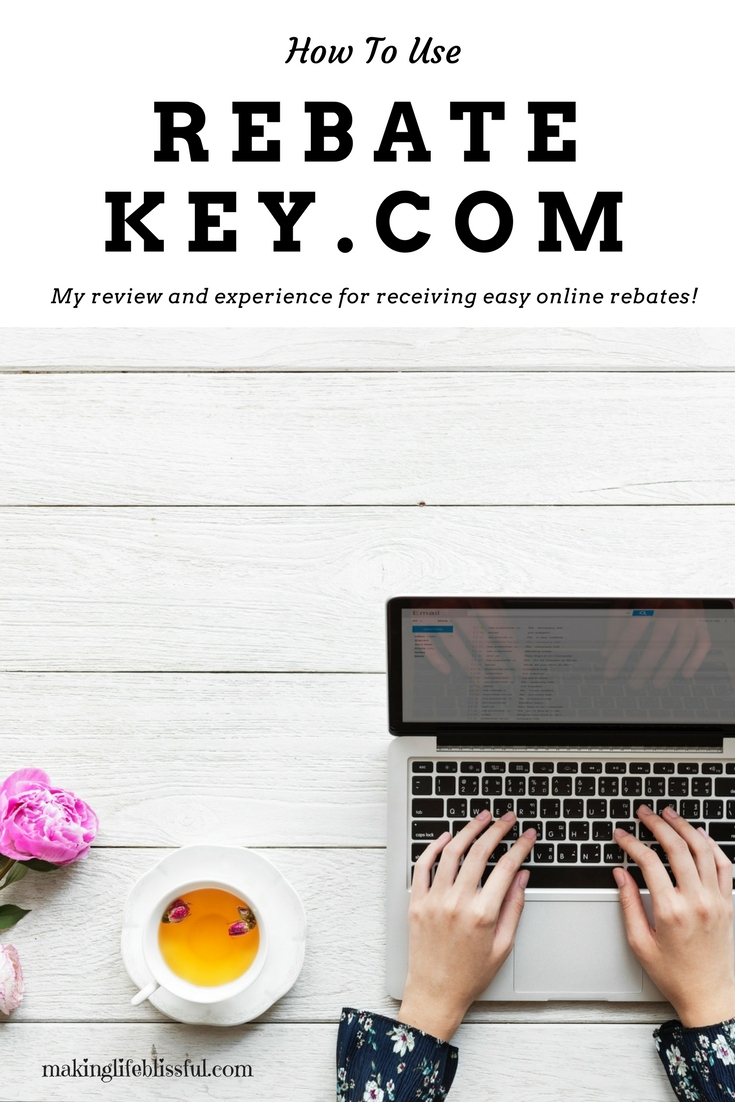 First of all, how does Rebate Key work?
If you head over to rebatekey.com you see a bunch of products in random order. The prices are low, or even $0.00 — this is the price it will be AFTER rebate. These are products that are for sale at Amazon, Walmart, and other ecommerce sites. The products that are available changes DAILY. You never know for sure what is going to be available. I would suggest that you check this out before you purchase form Amazon and Walmart. See if your product is there and get it for much less!
Find the product you like, click to buy the product (don't worry no money will be exchanged yet)
Sign up for an account, or sign into your existing account
Read the instructions and confirm that you have read the terms and conditions
You will then be sent to the actual site where the item is sold (usually Amazon or Walmart.com)
Buy the product there for FULL PRICE. All purchases happen outside of Rebate Key. Products purchased with discount codes will not get a rebate. But you can still use your Amazon Prime free shipping!
After purchasing, you have 1 HOUR to report back to Rebate Key and tell them your purchased the product. Use your Order ID to confirm it. This step is very important.
Wait for the seller to approve of your purchase. This usually goes pretty quickly and they will inform you via email and also on your account.
Wait for your rebate check to come in the mail! It takes a good 4-6 weeks to receive your check.
Here's a video I made about my experience and more information about how Rebate Key works:
One of the things I like about Rebate Key is they keep you informed. You can see how long it will take your rebate to arrive and see where you are in the process for each purchase. You can also chat with a representative on their site, and you will receive emails for each step of the process. It's also very easy. Not hard to purchase at all. And since I'm already a huge Amazon Prime fan, this was not a problem for me.
Overall, it's a good, legitimate rebate website that I think is worth checking out!
[soliloquy id="6531″]