How to make an easy floral wreath using only items from the The Dollar Tree. Quick and cheap wreath to make for spring or summer!
Every once and awhile I like to challenge myself to try something new or create something on a limited budget. A couple weeks ago I challenged myself to create a beautiful floral wreath completely out of items from the dollar store. This of course was before all the craziness of our recent DIY kitchen redo (which I will tell you about later in a future post) and it was when I was in the mood to make something for spring or summer. So I headed to our Dollar Tree store and gathered some fun florals and some floral supplies (who knew they have all that stuff there!?) and sat down and got creative. So today I'm sharing with your my beautifully easy DIY Dollar Store Wreath. It's a perfect spring or summer wreath and just fun to make without blowing your budget on expensive flowers. Give it a try and let me know how yours turns out!
*This post may contain affiliate links that help support my blog.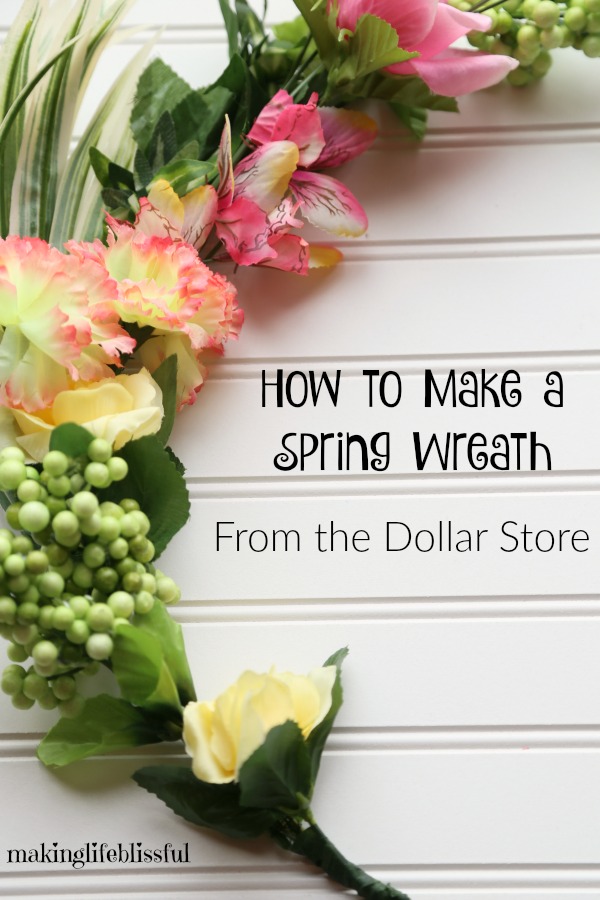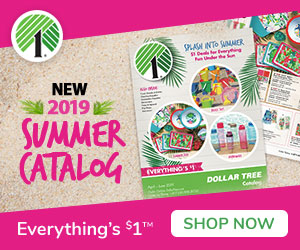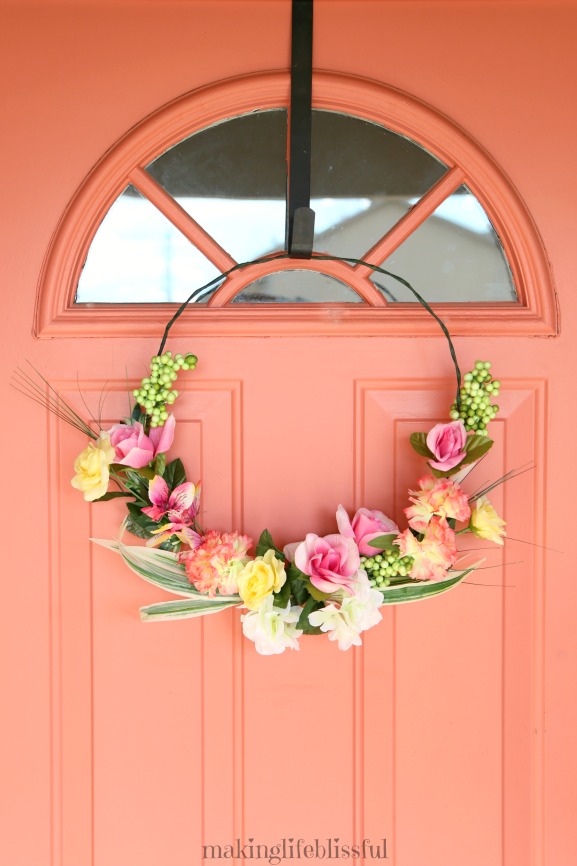 This type of floral wreath can be used to decorate so many things for spring and summer. You could also make small floral wreaths and use them as crowns. Elegant and not costly at all.
How to make a dollar store floral wreath: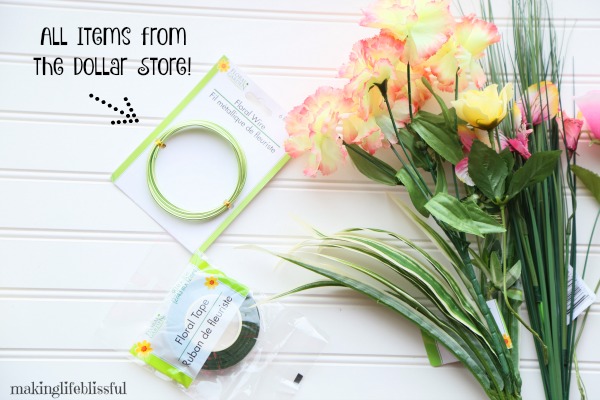 I got all these items at my local dollar store, which is Dollar Tree. Be choosy with the flowers that you pick there. There are some flowers that look really cheap and some that actually look quite beautiful and work very well in a wreath. Each item pictured here was $1 each.
You will need:
Thick floral wire for wreath base
Floral tape
Thin floral wire for securing the flowers
Various artificial flowers and greenery (all of mine are from Dollar Tree)
Wire cutters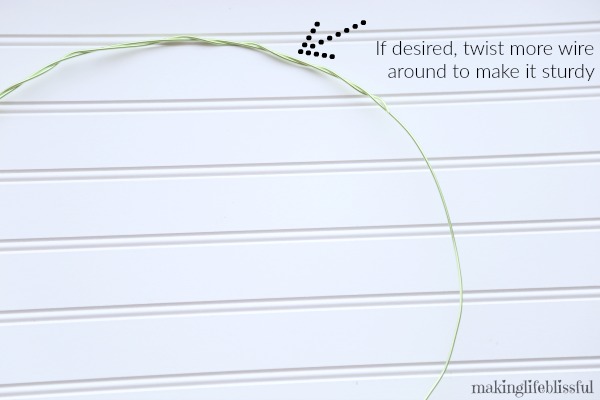 Use the thicker floral wire to create your wreath form. Basically, I just made it into a circle and twisted the wire at the ends to secure it. I also ended up twisted another wire around the main circle just to make it sturdier.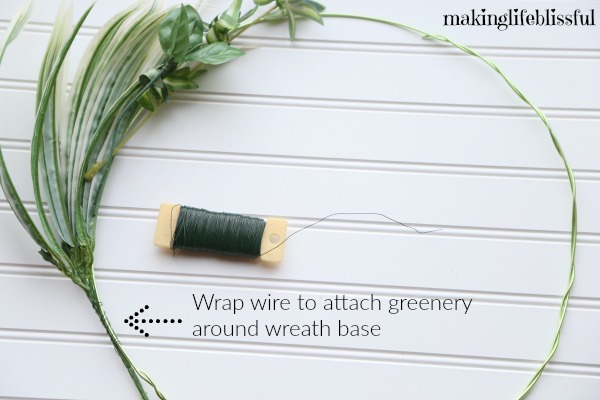 2. Start attaching the greenery first. Use the thin floral wire to wrap the greenery pieces around the main wreath base form. Wrap the wire tightly to keep it in place. The greenery is like the background of your wreath. Just eye it and see what you like best, keeping the heavy, bulky pieces at the bottom and the lighter, more delicate pieces at the top.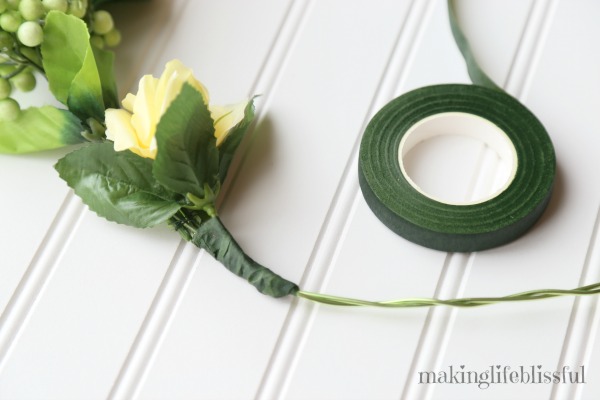 3. Add the flowers creatively around the wreath. Attach them also with the thin wire to keep it secure. Use floral tape to cover up any visible wire or imperfections.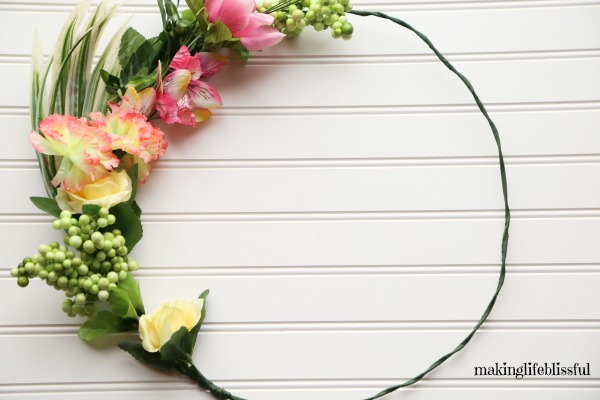 4. Balance your florals throughout the wreath, mixing colors and keeping the heavier flowers at the bottom of your wreath so it is not top-heavy.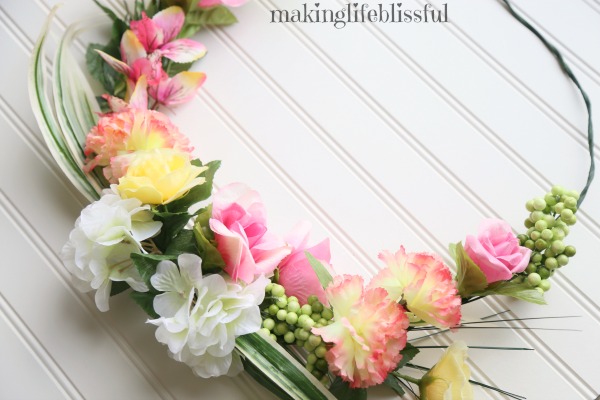 5. Here you can see I tried to put similar flowers on both sides of the wreath for balance, visually and structurally. But there really is no right or wrong way to do this. Be creative and do it however you want.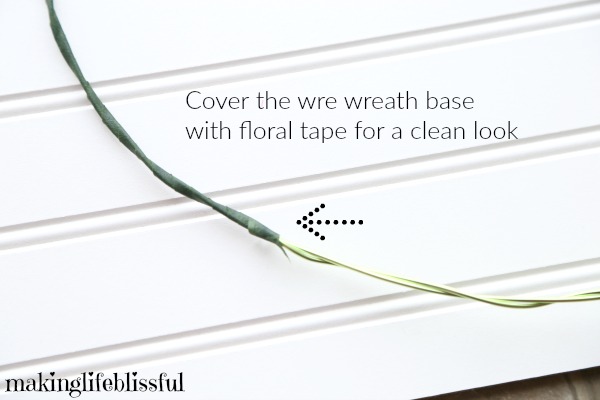 6. Finish by covering any exposed wire with the floral tape for a clean look . . .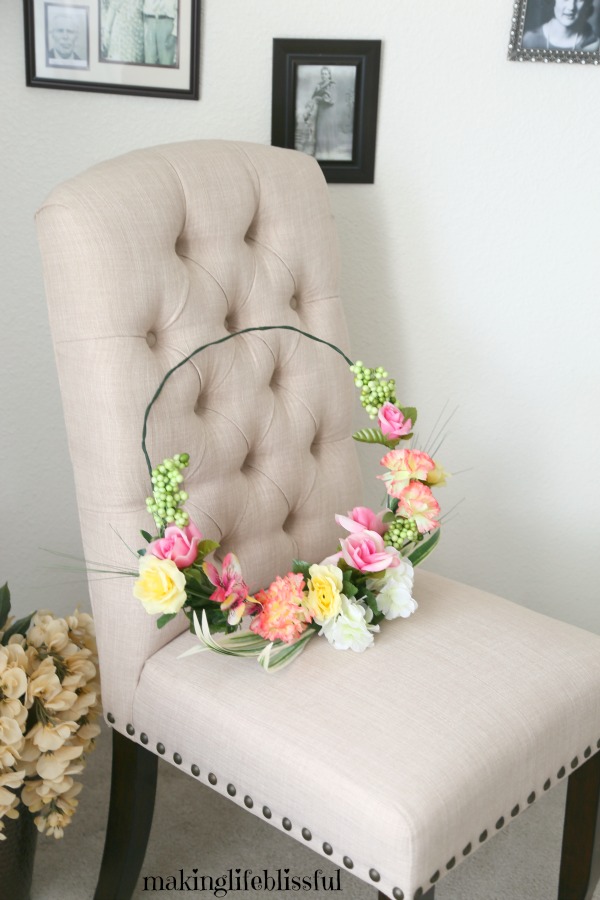 7. Reshape as needed for desired look.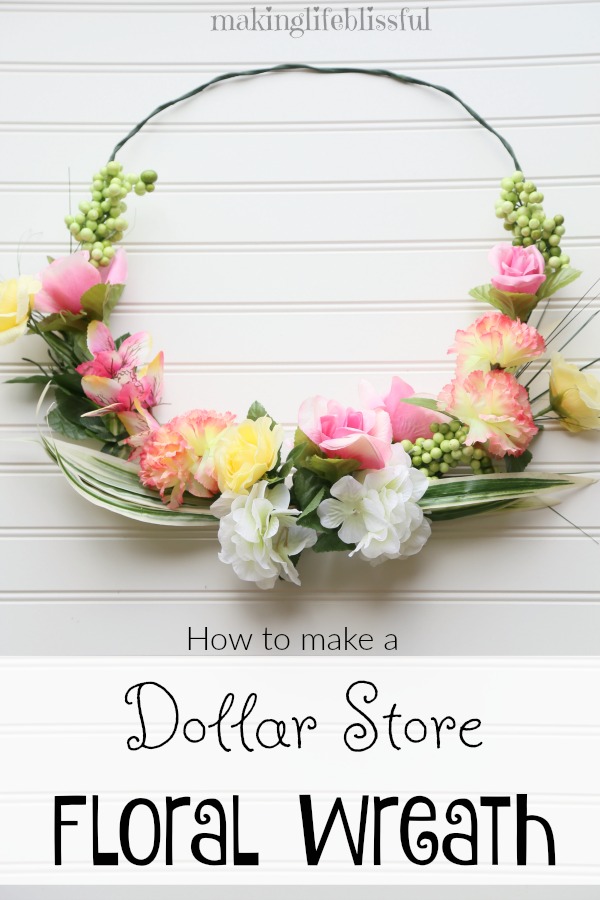 And you are done! You just made a beautiful wreath with $10 bucks or less! How do you like to challenge YOUR creativity?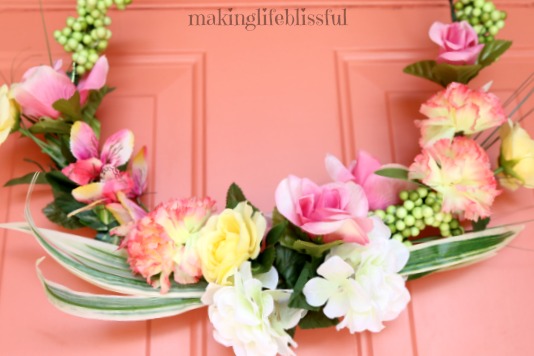 If you like this idea, please PIN and SAVE it! I appreciate you visiting my site today. If you would like more blissful ideas, freebies, and recipes be sure to sign up for my email newsletter.
PIN and SAVE :