I've got a game review for you today! Remember that crazy game that came out where you wear those or orthodontic mouth-openers and try to say stuff? It was called Watch Ya' Mouth, right? Well, today I'm going to show you what we thought about the newest version of that game called Watch Ya' Mouth Throwdown Edition. It's got a lot more challenges and is a game to sure get your family laughing, even for skeptics like My Man.
*This post is sponsored by Watch Ya' Mouth. I am a member of US Family Guide and I review items from time to time to help inform my readers of good products. This post may contain affiliate links.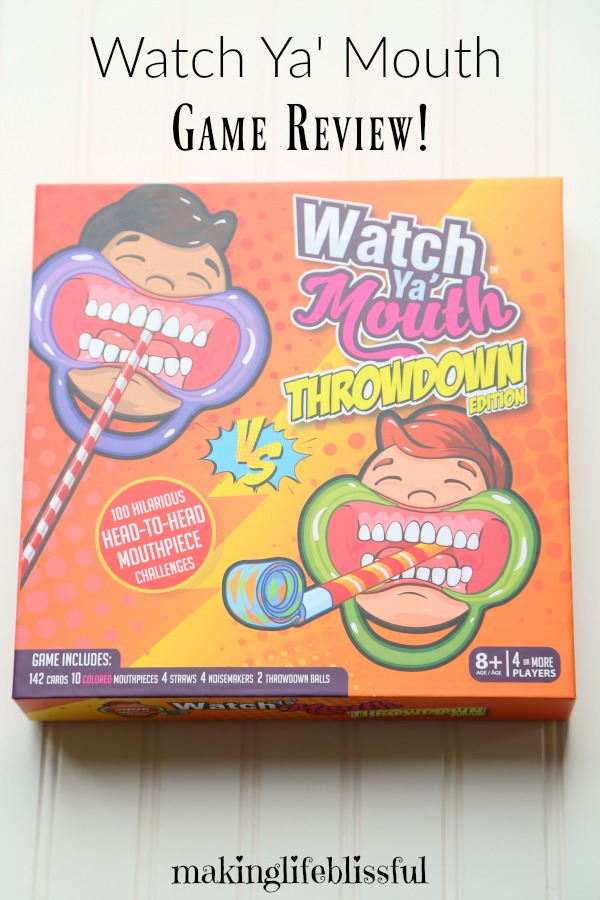 First off, let my say that my kidlets loved this game! They are teens and tweens and they had a hilarious time playing this. Now for my husband and I were were not sure what to think, and I'll let you know why in a little bit. But first let me show you what this game is about: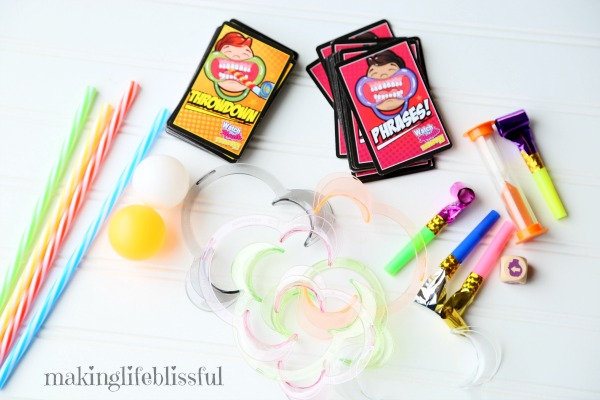 This game is like the traditional Watch Ya' Mouth Game, but it comes with more pieces for game play and Throwdown Challenges that make the game interesting. Here's is what comes in the game. There are still some challenges in the game that need things that are NOT included in the game. Things like cellphones, tissues, pencils, paper, etc.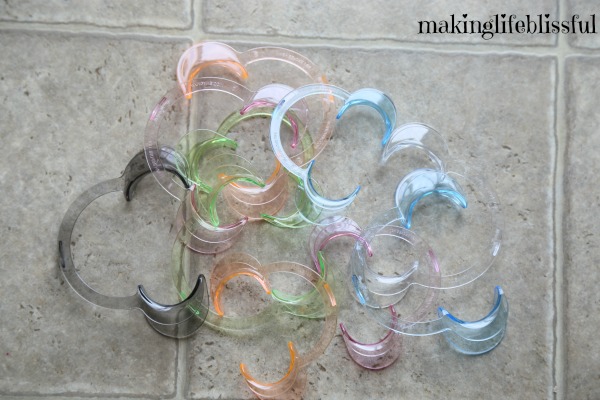 These are the mouth pieces. It comes with a bunch of them and in different colors and sizes. SEE MY TIPS to keep things sanitary in this game below.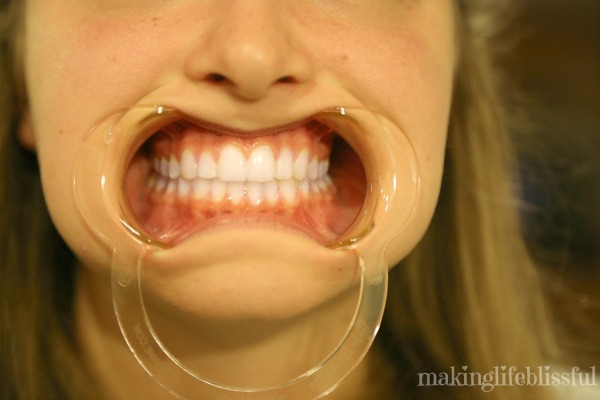 Bring back memories of your braces days, anyone? The fun part about this game is wearing these mouth pieces for every challenge. It's actually pretty dang funny! My kidlets were laughing their heads off, especially when my husband and I joined in — because it's so fun to laugh at mom and dad.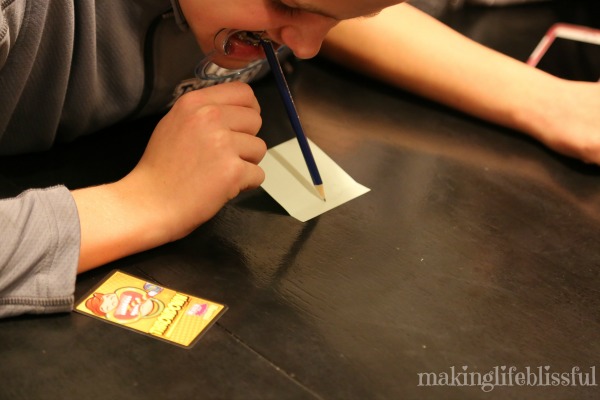 You do all kinds of silly things with the mouthpieces. You will say funny phrases, write words, blow things, take pictures, and more! I have to say this game totally lightened the mood at our house and made us laugh.
Though, like I said, my doctor husband had a hard time looking past the idea of people putting these in and out of their mouths. So we figured out a few ways to keep it sanitary:
MY TIPS:
Wash them with soapy water EVERY time before use, because you just never know . . . OR choose a color to always belong to a certain person in the family. Because, yes, it goes in and out of your mouth a lot.
Give everyone a paper plate or a paper towel to put their mouthpiece on when they take it out of their mouth. This keeps it off the playing space.
Using sticky notes for the writing challenges helps the paper stay in place.
Keep wet wipes nearby.
Just relax and have fun. Let the kid in you take over and laugh, laugh, laugh.
And here's a little more info from this sponsor!
Want a hilarious family game to play during the Holidays? Your search is over. 15% off Coupon Code: 15THROWDOWN http://amzn.to/2i6NKwG
Watch Ya' Mouth Throwdown Edition is the evolution of the original, wildly popular, hilarious Watch Ya' Mouth game. Rather than just speak phrases, players now go head-to-head with hilarious and challenging tasks – while wearing mouthpieces. Throwdown Edition takes competition – and laughter – to the next level and builds on the multigenerational gaming phenomena.
Throwdown Edition has already been Awarded Top Holiday Toy of 2017 by Toy Insider & selected for the 2017 Amazon Holiday Toy List.
Does anyone out there have this game already?