Every once in awhile I have to stray from my normal happy posts and talk about some important safety stuff. Safety and prevention are all part of living a blissful life, so I'm taking some time today to remind you about fire safety and prevention. October is National Fire Safety Month so we decided as family that we needed to update our smoke alarms and go over our fire safety plan. Our kidlets are now tweens and teens, so the needs of our fire escape plan have changed. Time for a check. I encourage you to go over your own home and fire prevention and USE MY FREE FIRE SAFETY PRINTABLES at the bottom of this post to help you be a #SuperPreparedFamily
*This post is sponsored by First Alert and I am being compensated for this post. I find this to be an important subject and I am happy to help First Alert spread this important safety information. I am also a part of the Mom It Forward Influencer Network. This post may contain affiliate links.
Important Fire Safety Tips for Your Home
Each year nearly 3,000 Americans die from home fires. Many of these could be prevented. But how? Let's start thinking about fire safety with this helpful information from First Alert. Be sure to the the FREE Printable Fire Safety Checklist AND the FREE Safety Activity Sheets for Kids at the end.
Many of home fire fatalities could be prevented with proper placement and maintenance of working smoke alarms, as well as prior emergency and escape planning.
Ensuring properly functioning smoke alarms are installed throughout the home – one on each level and in every bedroom, as the National Fire Protection Association (NFPA) recommends – is the first line of defense for fire prevention. Additionally, alarms must be regularly tested for proper alarm and battery functionality – and all alarms must be replaced at least every 10 years.
Often dubbed "the silent killer," CO is a colorless and odorless gas that is impossible to detect without an alarm. Compounding the issue and concern is that CO poisoning is notoriously difficult to diagnose – often until it's too late. The symptoms mimic those of many other illnesses including nausea, headaches, dizziness, weakness, chest pain and vomiting. In more severe poisoning cases, people may experience disorientation or unconsciousness, or suffer long-term neurological disabilities, cardio-respiratory failure or death.
Alarms do not last forever; smoke alarms and newer carbon monoxide alarms last for 10-years. When alarms are due for replacement, upgrading your level of protection with devices containing 10-year sealed batteries, which offer tamper-proof, hassle-free protection while eliminating the need to replace batteries for the life of the alarms.
When considering alarm replacement, it is important to consider each home's specific needs to make sure the home is properly equipped throughout the home with both smoke and carbon monoxide alarms. A variety of smoke alarms, including combination and 10-year battery powered models, are available to meet specific needs and local legislation requirements.
Fire Prevention Month is a great time to do a home safety checklist (if you don't already have one). Items on a good safety checklist include testing alarm functionality, keeping track of expiration dates and replacing alarms as needed, ensuring alarms are installed on every level, and planning and practicing your family's escape route. Other annual items such as professionally servicing the furnace and ensuring dryer vents are clean also should make the checklist.
A critical component of fire safety is having, and practicing, an escape plan with your family. According to new research from First Alert, only 27 percent of families have included a meeting spot in their fire escape plans. When creating a plan with your family, make sure you can identify

two ways out of each room – which can include windows and doors – and make sure everyone in the home understands the plan. This is something that older children can help create – it is fun to get the whole family involved!
Here's what I did at our house to be a #superpreparedfamily :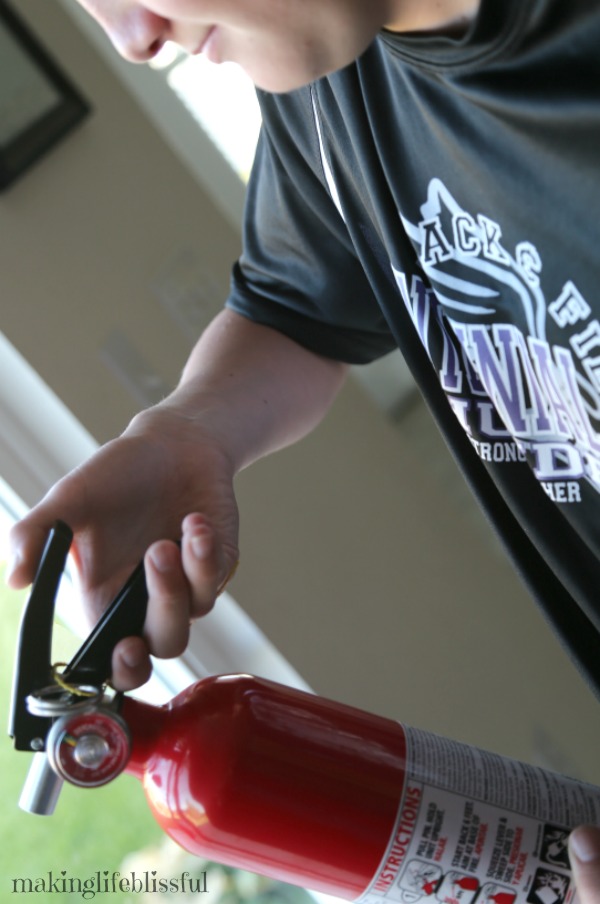 Now I am slightly embarrassed to say that our fire prevention check this month started with actually getting a fire extinguisher! Yes, my friends, we have lived in this house for about 4 years and we've never had one (I guess we left our last one behind when we moved). So start with a fire extinguisher. We purchased a regular one like this one and showed our teens how to use it.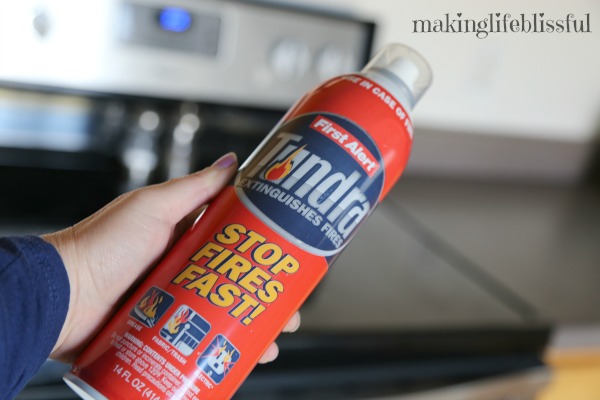 Then we also got this Tundra Fire Extinguisher Aerosol Spray. I thought this product would be easier for my young teens and tweens to use if they are home alone when disaster strikes in the kitchen.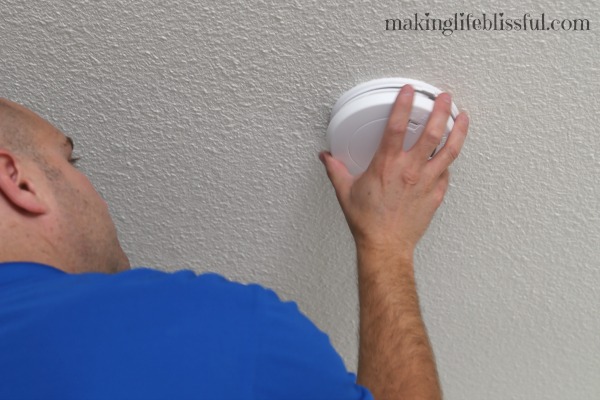 Our next step in our fire prevention check was to check our smoke alarms and replace the batteries. We also replaced the old smoke alarms with NEW ones. They ONLY LAST 10 years. We wanted to start fresh and replaced them with them with these First Alert Alarms that don't need battery changes (oh what a wonderful world!). According to U.S. Fire Administration (USFA) you should test smoke alarms once a month and replace them every 10 years.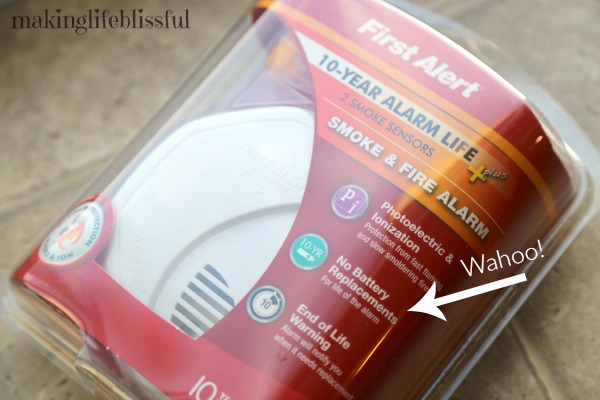 We put in NEW alarms because our home is at least 10 years old and since we were not the original owner, we have not idea how long our smoke alarms have been around. So we replaced them with these First Alert alarms that do not need battery replacements!! I'm happy to say we have a carbon monoxide sensor too and so that was checked as well. Guys, I love the peace of mind that my little CO monitor gives me. If you don't have one of these, I highly suggest you get one. Carbon Monoxide is the silent killer and this sensor keeps me from worrying about that. We installed an extra one on the bottom floor of our home too.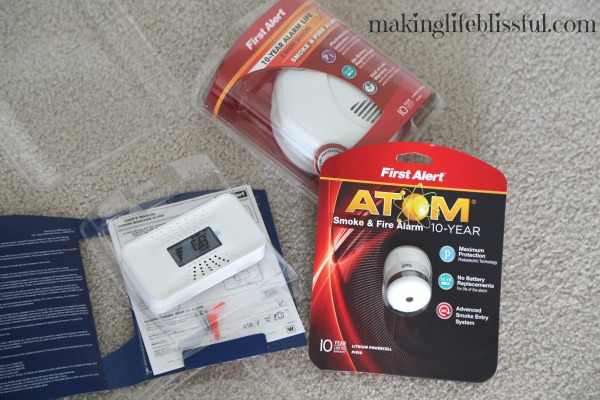 Smoke and Fire Sensors to Consider: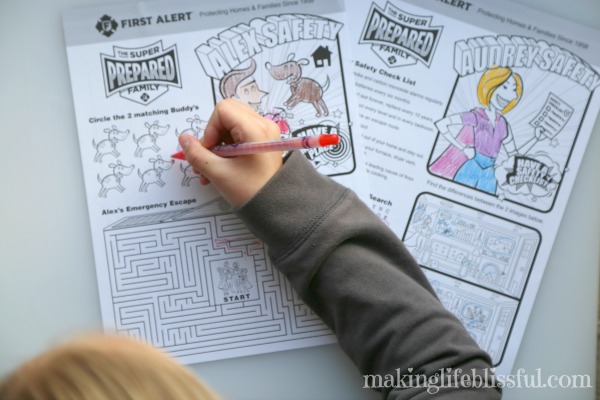 Now to help you get started on your own fire prevention, download and print my FREE Fire Prevention Checklist below and the FREE Safety Printables for Kids: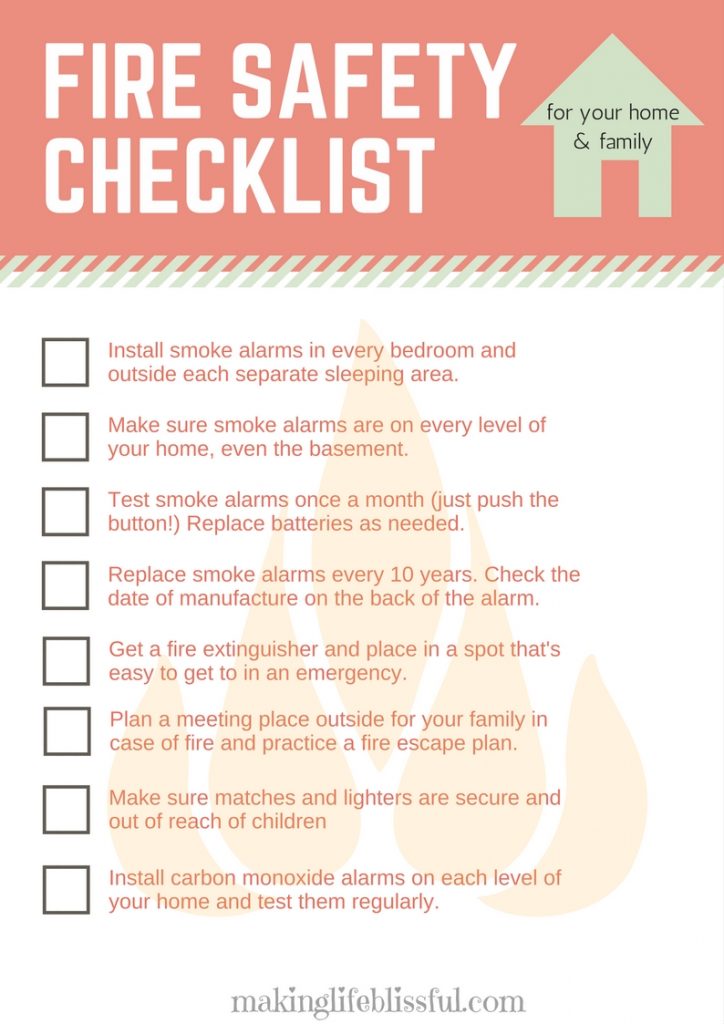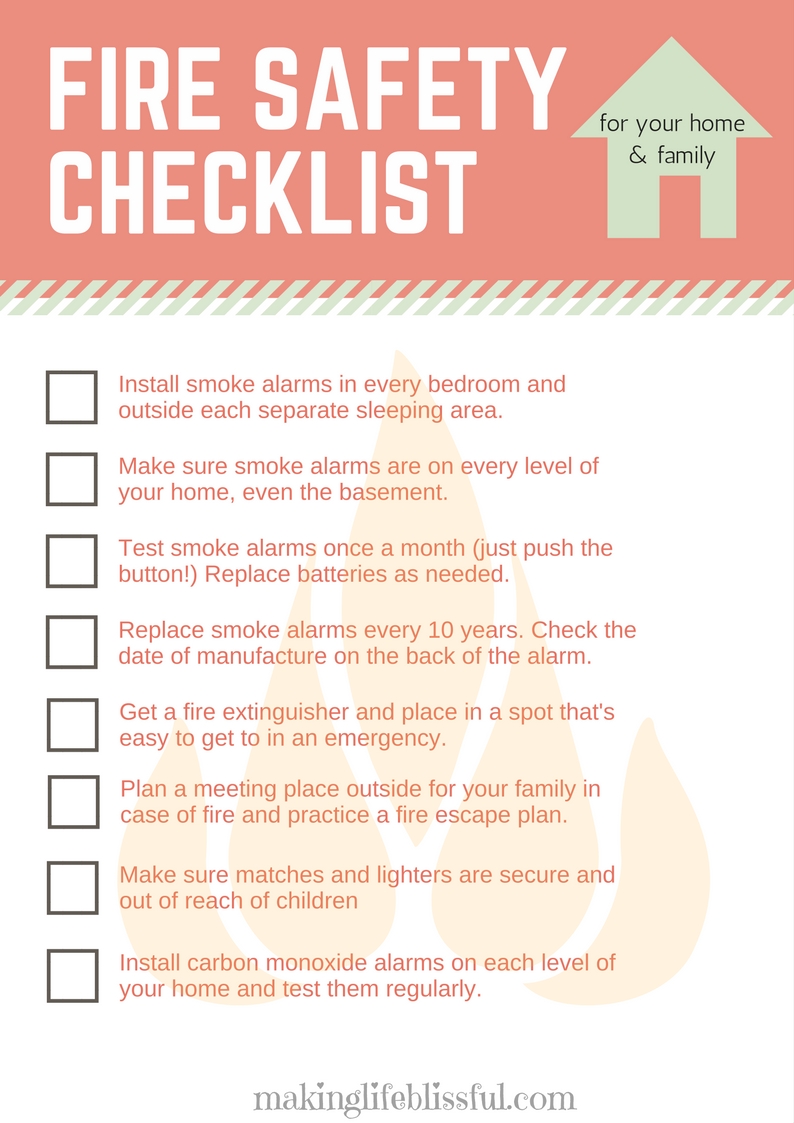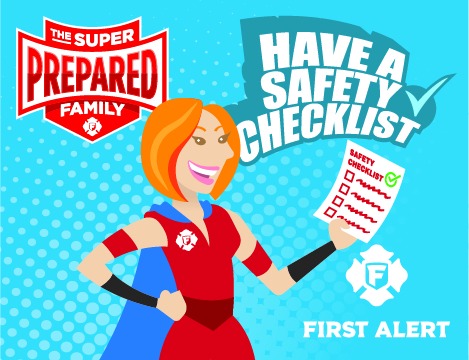 [soliloquy id="5447″]